🚨Warning: There are massive spoilers ahead for Wonder Woman 1984!🚨
Wonder Woman 1984 finally hit theaters and streaming, and honestly, I just really missed seeing Gal Gadot as Wonder Woman/Diana.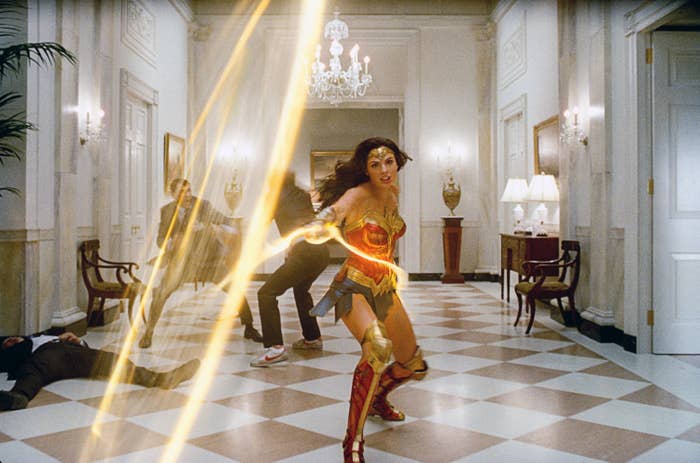 And while the movie is filled with great details — like an epic appearance by Lynda Carter, aka the original Wonder Woman, in the post-credits scene — there was one detail toward the end of the movie that is simply adorable.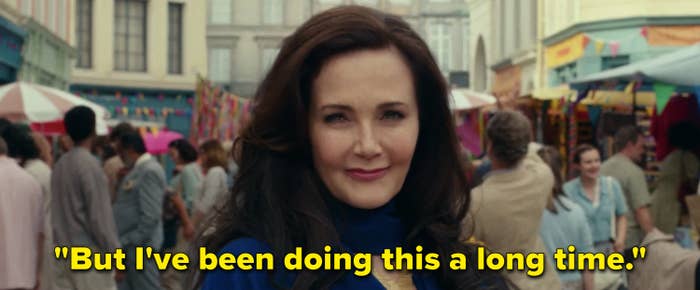 In the final minutes of the movie, Diana is walking through a picturesque holiday market with snow falling, children playing, and basically everything about the scene puts you in a Christmas mood.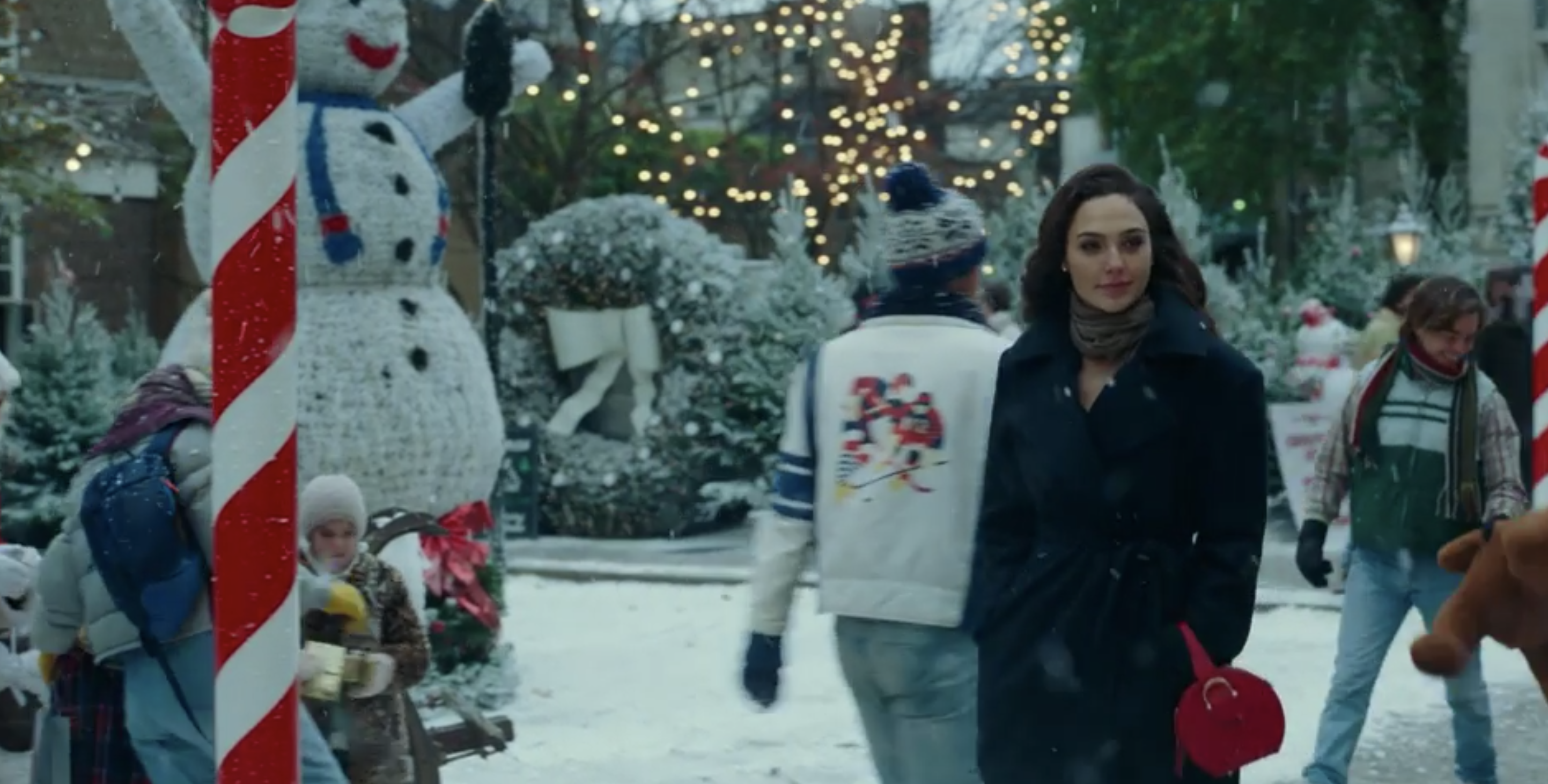 Well, if you look closely, this scene is when you can spot Gal's husband, Yaron Varsano, and their two daughters, Alma and Maya.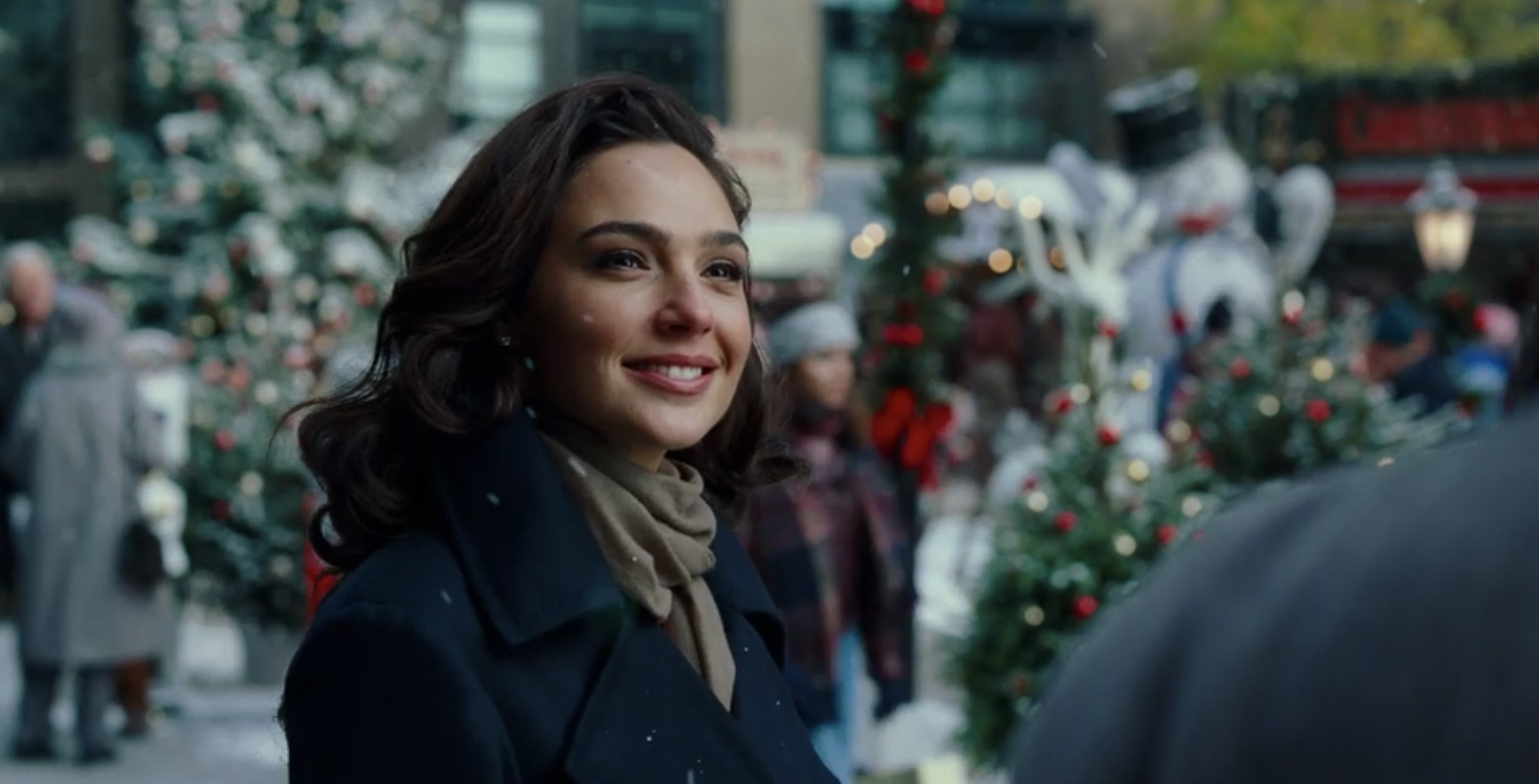 Yaron is seen holding Maya on a merry-go-round as the snow falls.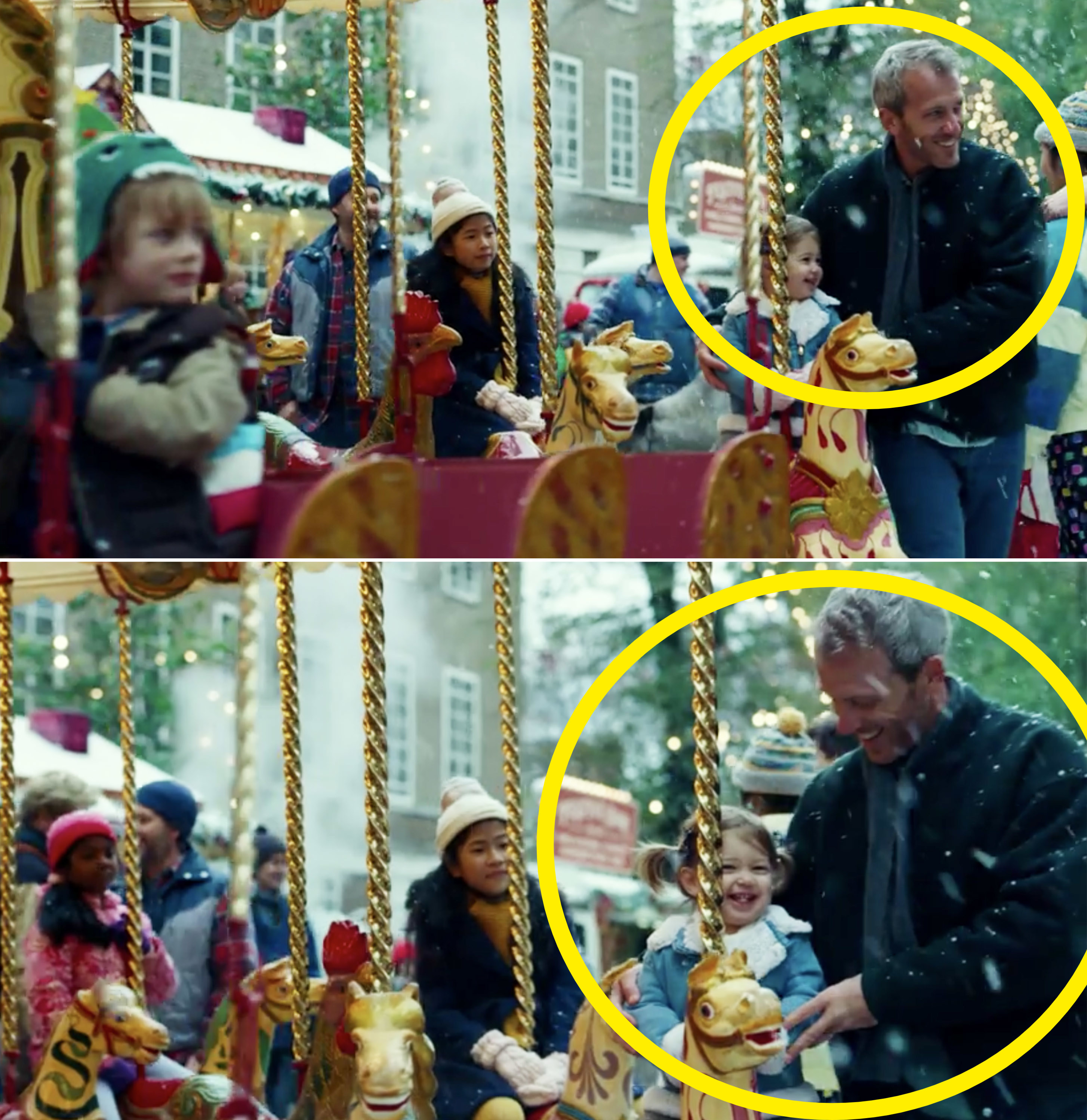 And Alma is playing in the snow and having a snowball fight with a young boy, who is actually director Patty Jenkins' son, Asa.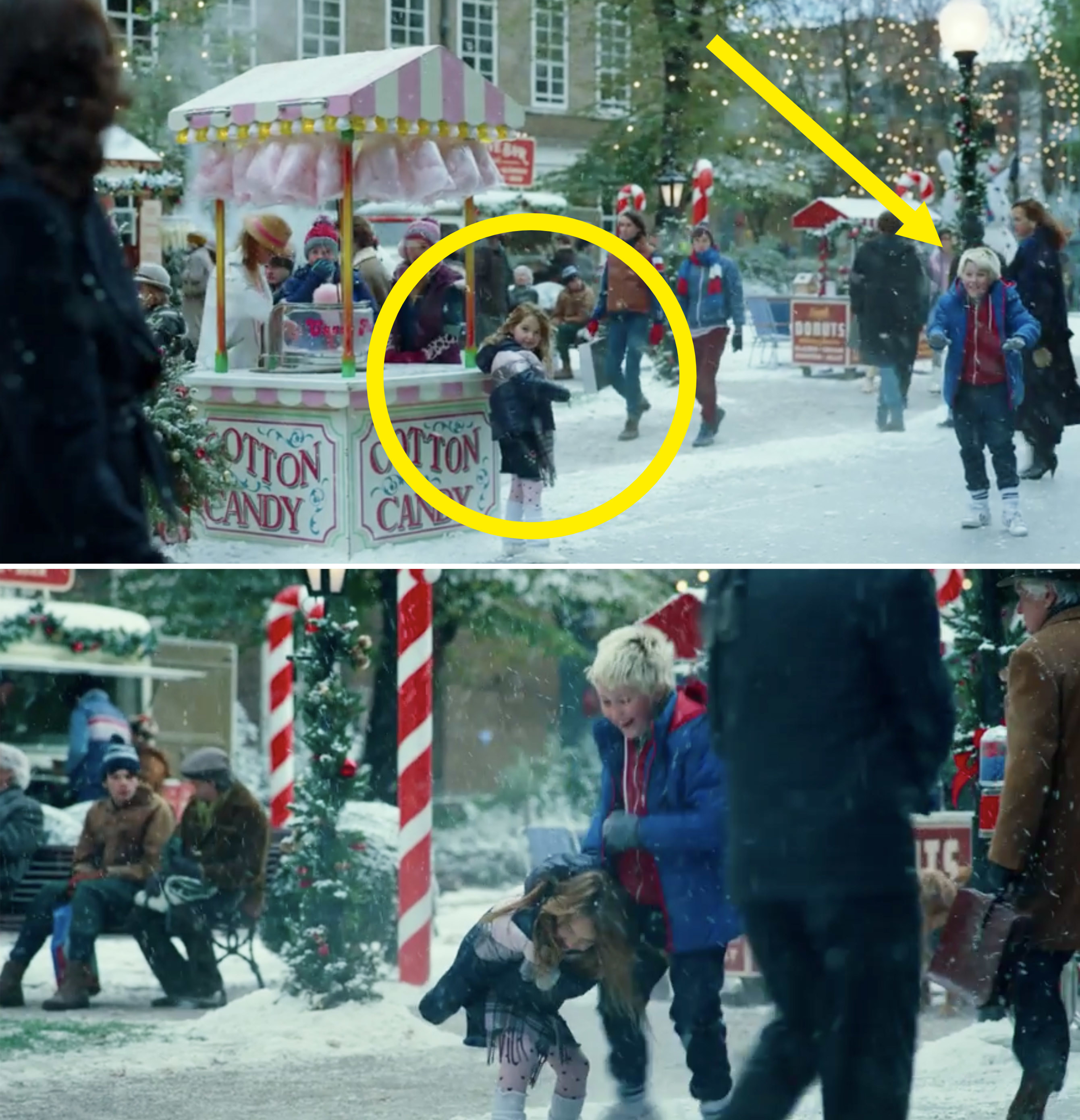 Alma and Asa each have a line after they accidentally hit Diana with a snowball too.
Talking about her family's cameo, Gal Gadot told Good Day DC, "It meant a lot and especially in that very special scene."
She also pointed out that she was pregnant with Maya during reshoots for Wonder Woman, so it was extra special seeing her in the sequel.
"This movie is more than just a movie for us, for me, for Patty. It completely changed my life, and the amount of labor and thought and emotions that we put into the movie is just a lot," Gal said.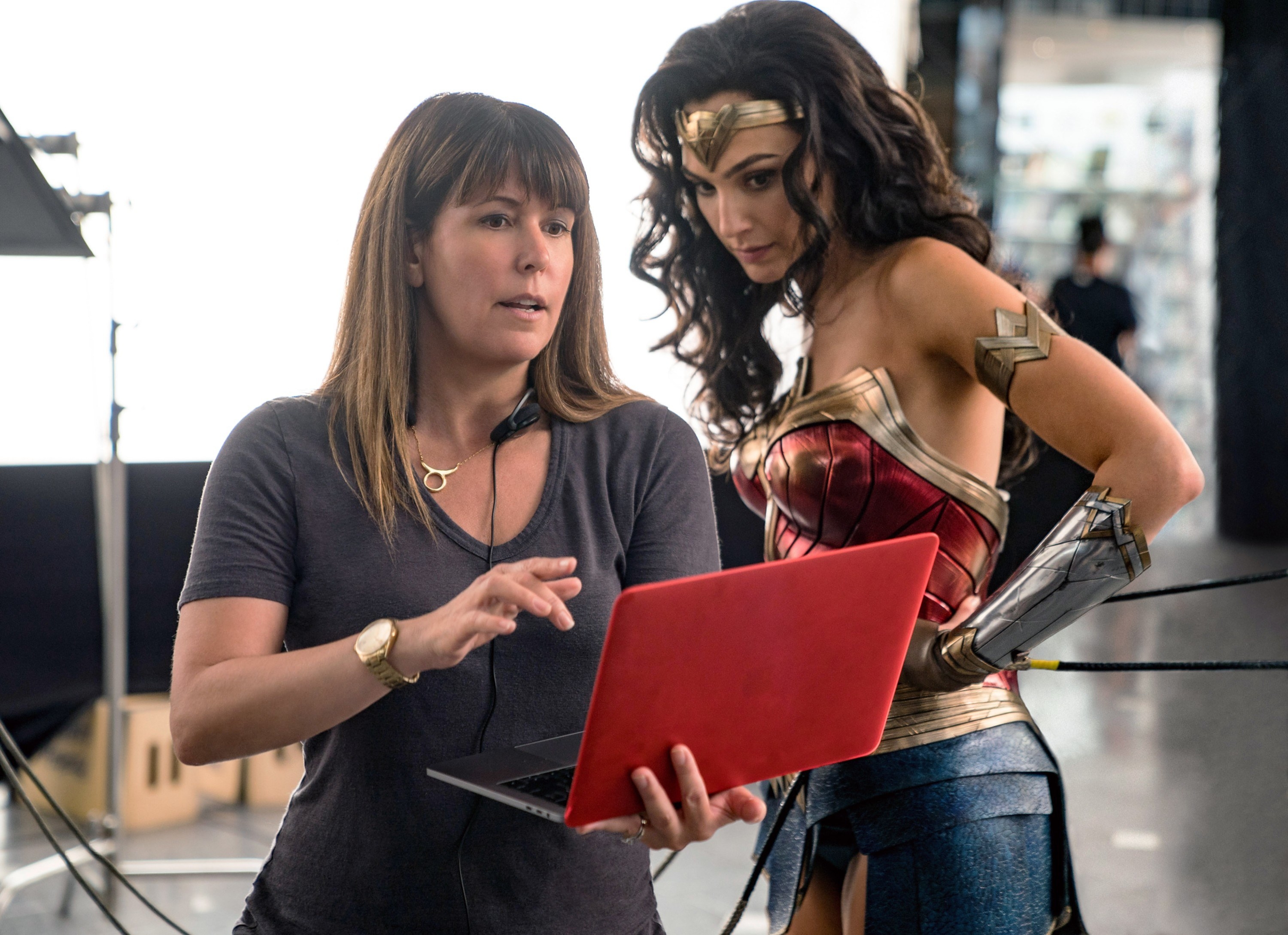 "I couldn't have done my movie without the support of my amazing family, and to have them captured in the film with me, because they are a part of it, meant a lot. It's an amazing, amazing souvenir that we will cherish forever."
And, if you still want to hunt for more Wonder Woman 1984 family members, Patty tweeted that while her husband isn't in the Christmas scene, "you can find him elsewhere if you try." 👀
Basically, this Christmas scene was adorable when I first watched it, but now it's just too cute.