1.
First, when Emma D'Arcy and Olivia Cooke made the entire internet fall in love with them after Olivia asked Emma what their favorite drink is, and Emma responded with this.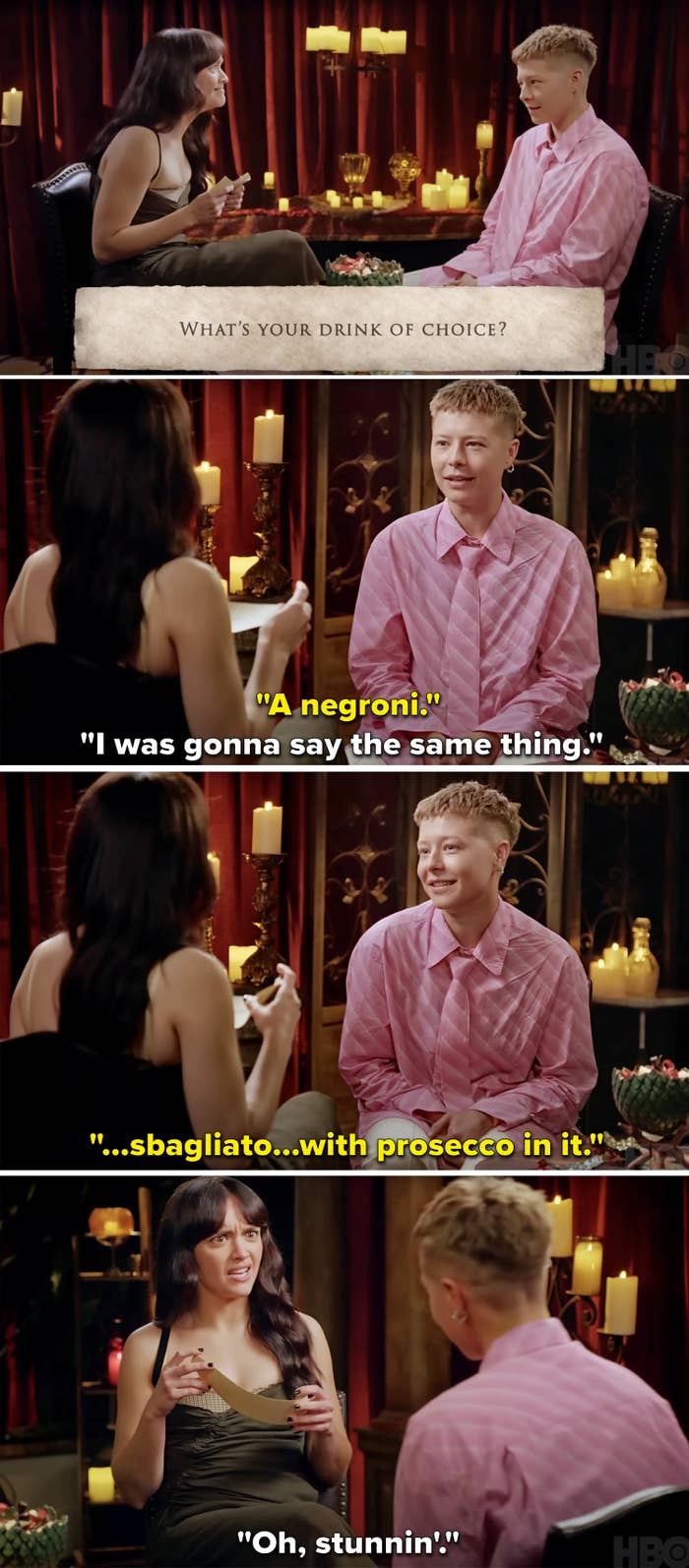 2.
And then, when Olivia posted this photo of Emma enjoying "a negroni sbagliato...with prosecco in it" after the clip of the duo talking about it went viral.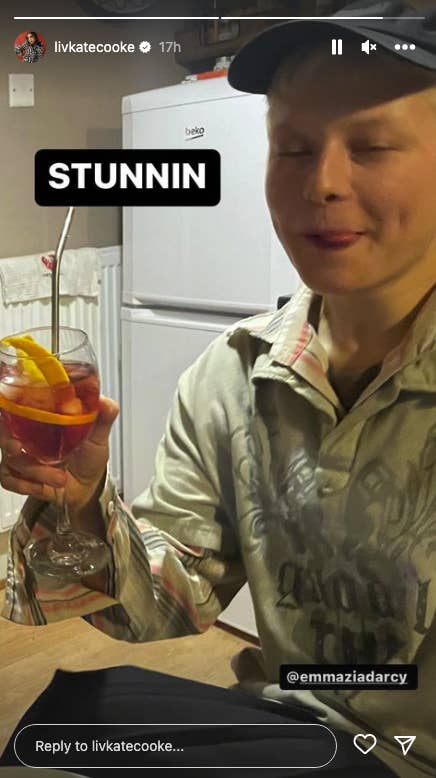 3.
When Olivia and Emma were asked what a passion of theirs is, Olivia answered with "fashion," and it all went downhill from there.

4.
Then, when they were already laughing so hard that Emma's answer for their passion made the laughing fit even worse.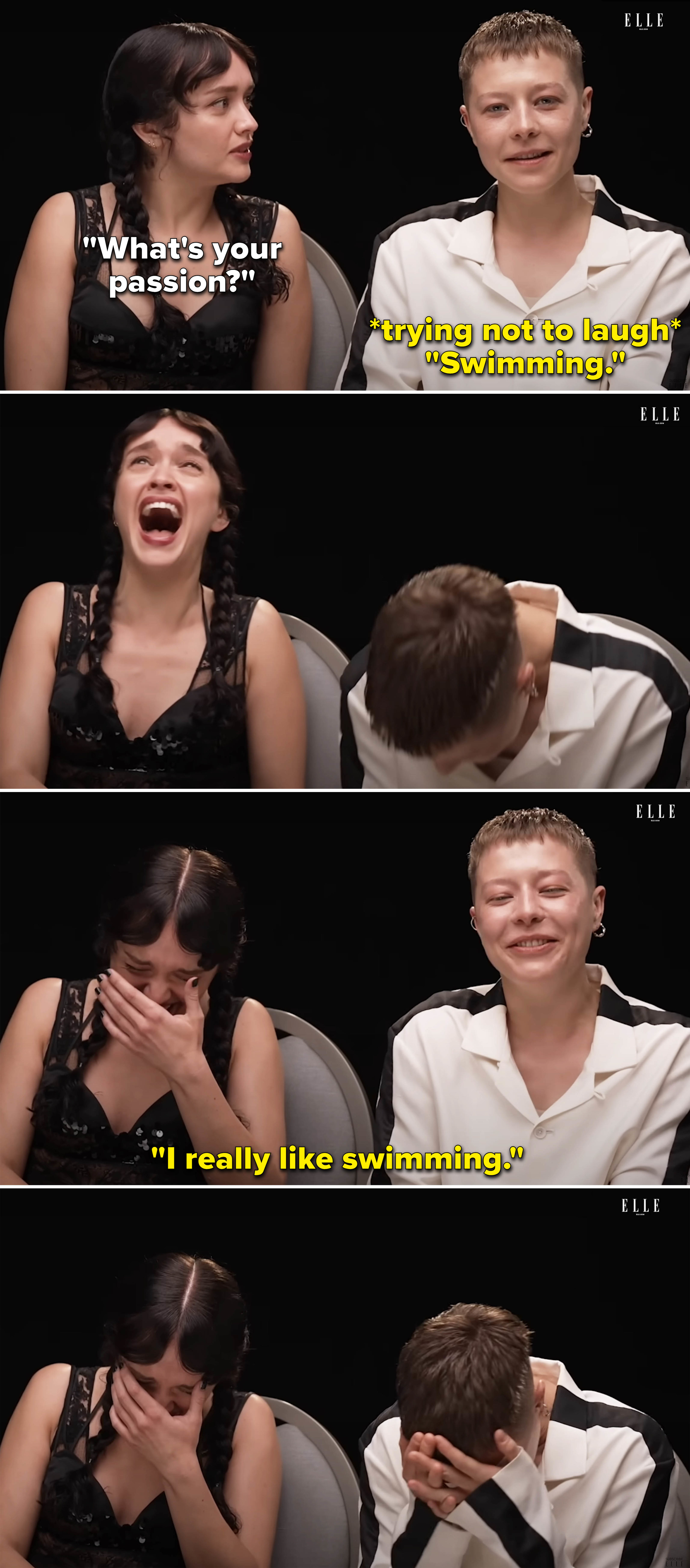 5.
When Olivia posted this adorable photo with Emma while they were filming at Driftmark, and as Milly Alcock put it in the comments, this pic is "The Christmas card I didn't know I needed."
6.
When Olivia described meeting Emma for the first time as feeling like she was "home," and it was so pure.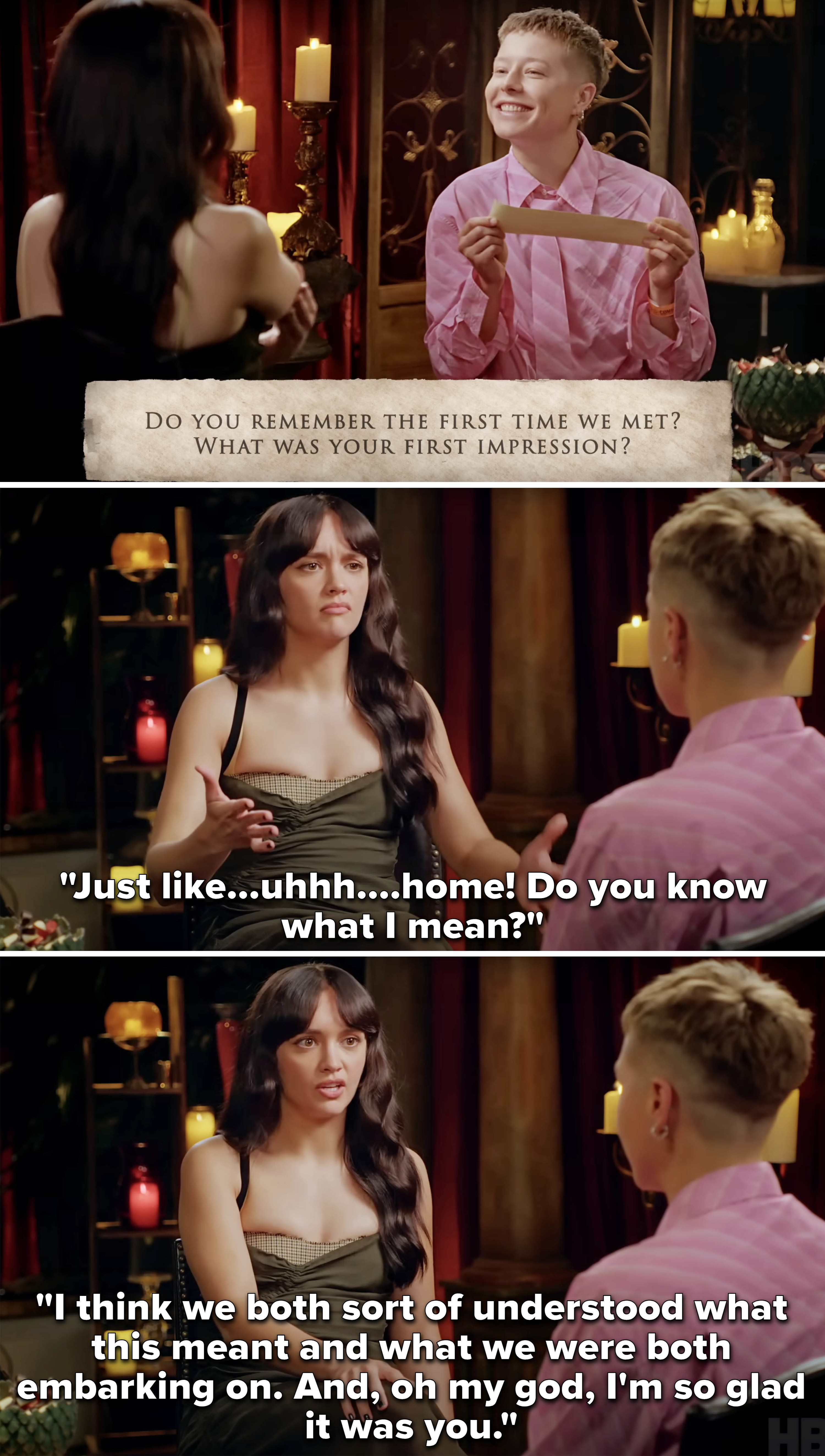 8.
When Olivia revealed that her house sigil would be a badger, and Emma thought theirs would be a squirrel.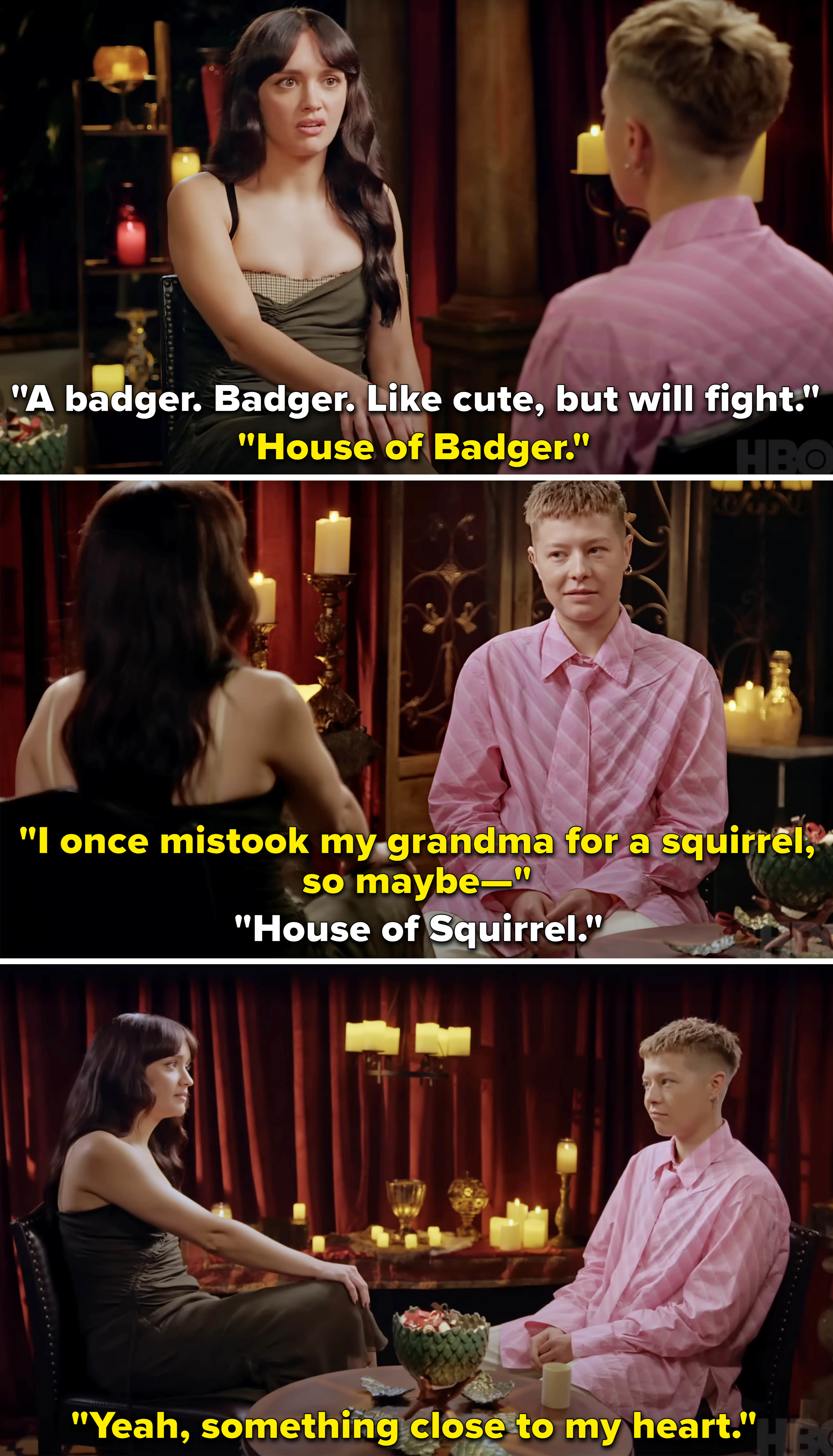 9.
And then, Emma changed their mind and wanted their sigil to actually be a cabbage, and Olivia thought it was the best answer.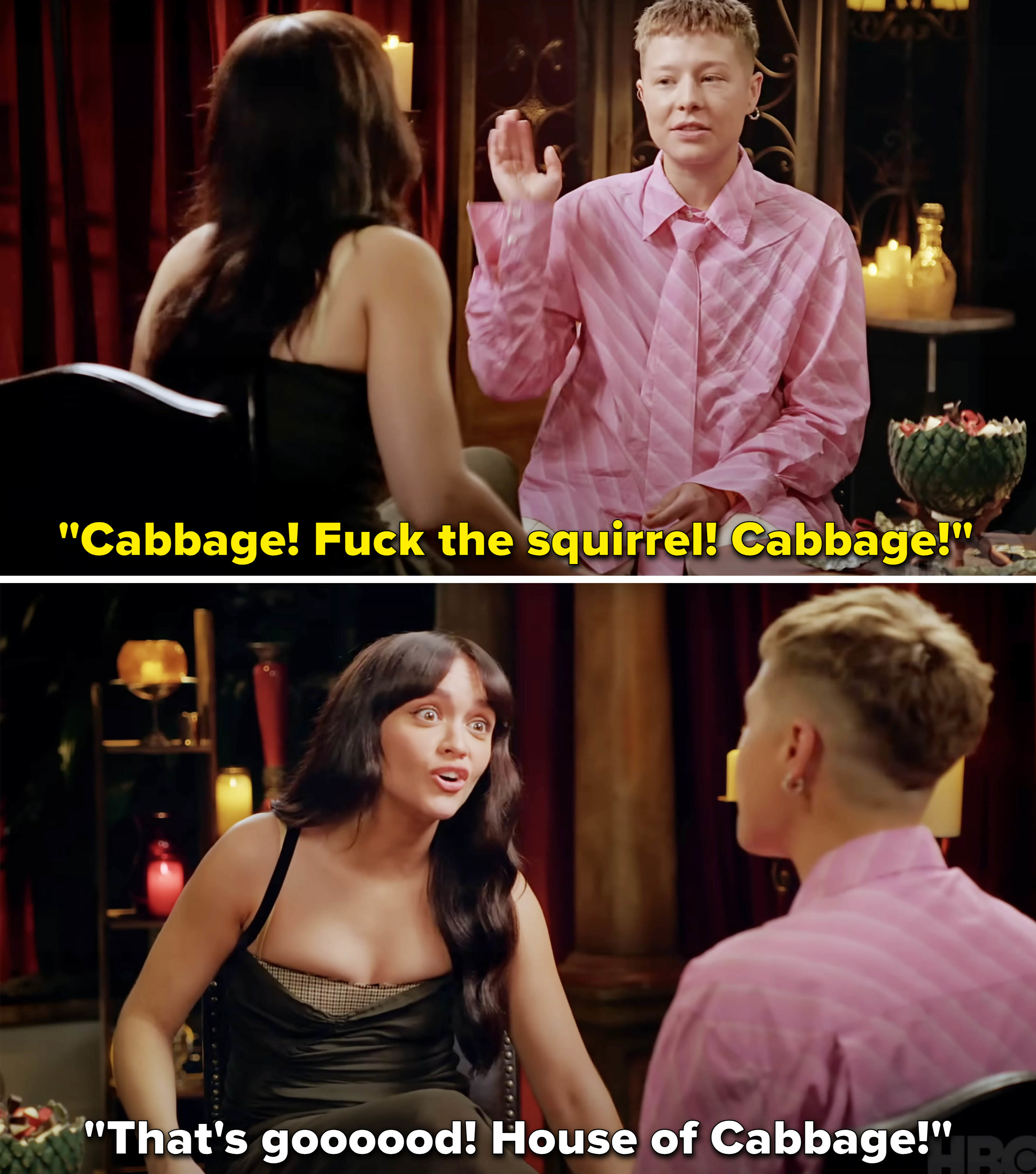 10.
When they were both asked what three words describe House of the Dragon the best, and they had the exact same answers.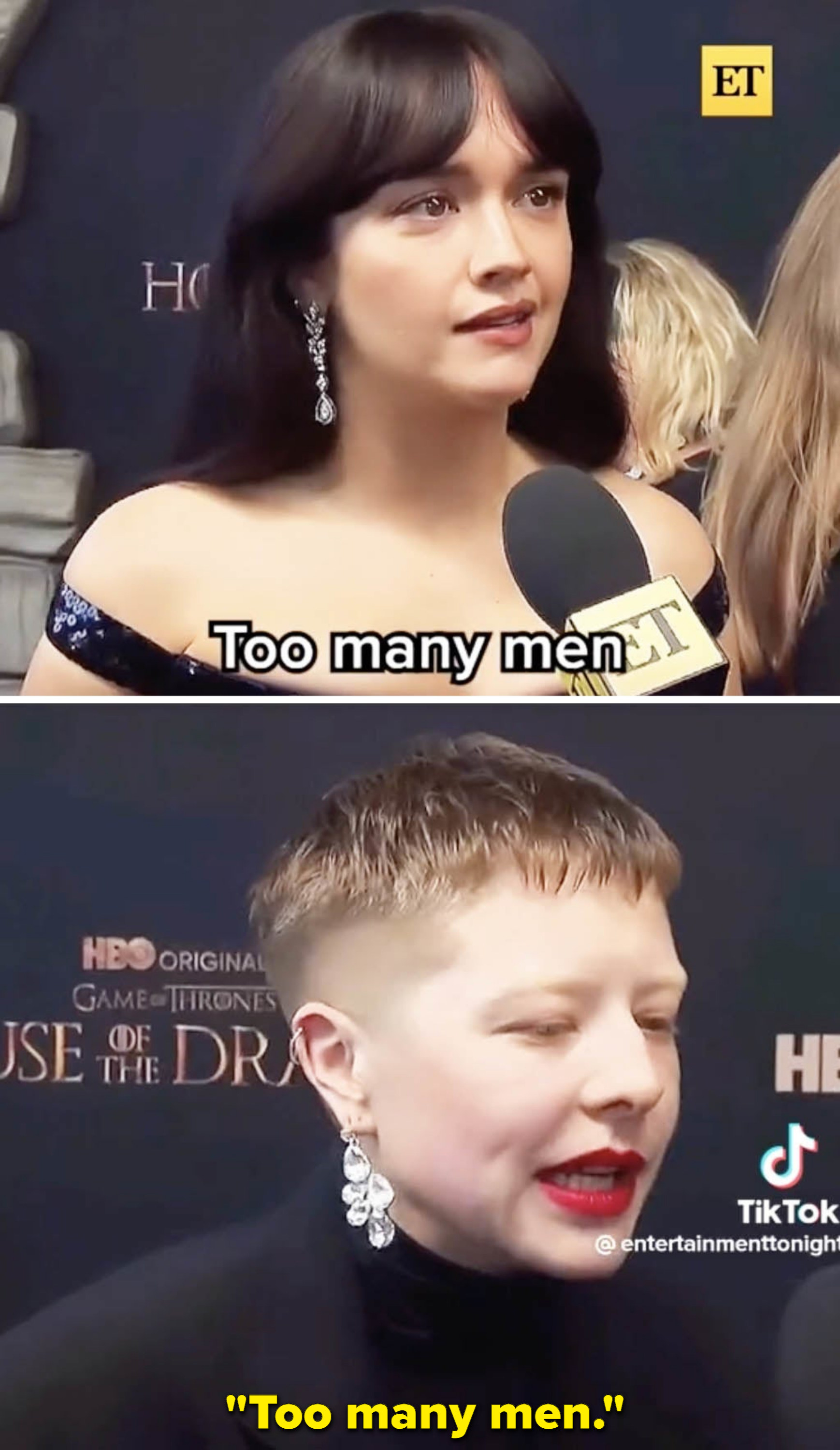 11.
When they were playing a round of Game of Thrones trivia, and Emma just gave up while Olivia tried to guess Jon Snow's real name.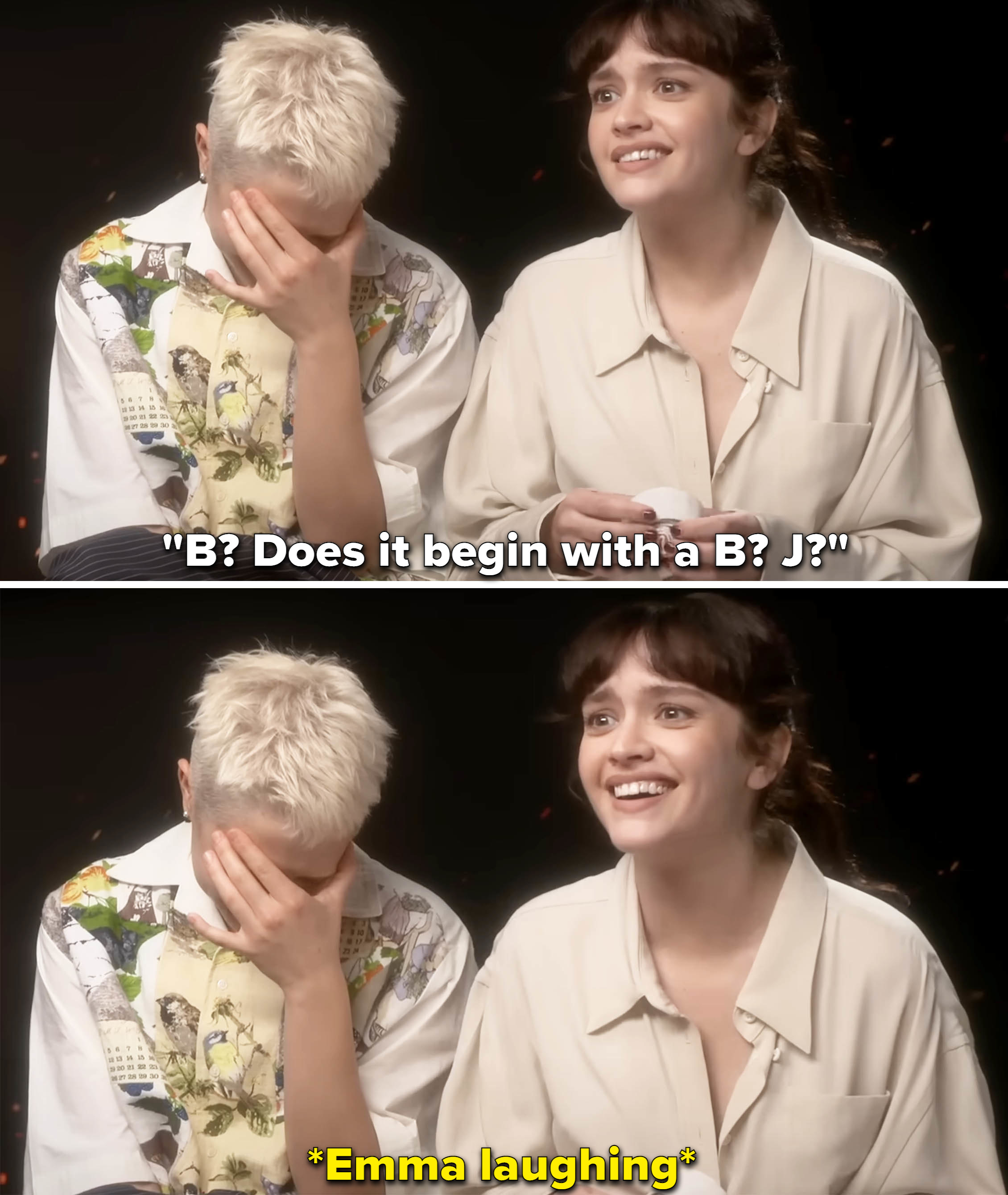 12.
And then, when Emma completely lost it as Olivia attempted to name one of Daenerys's dragons.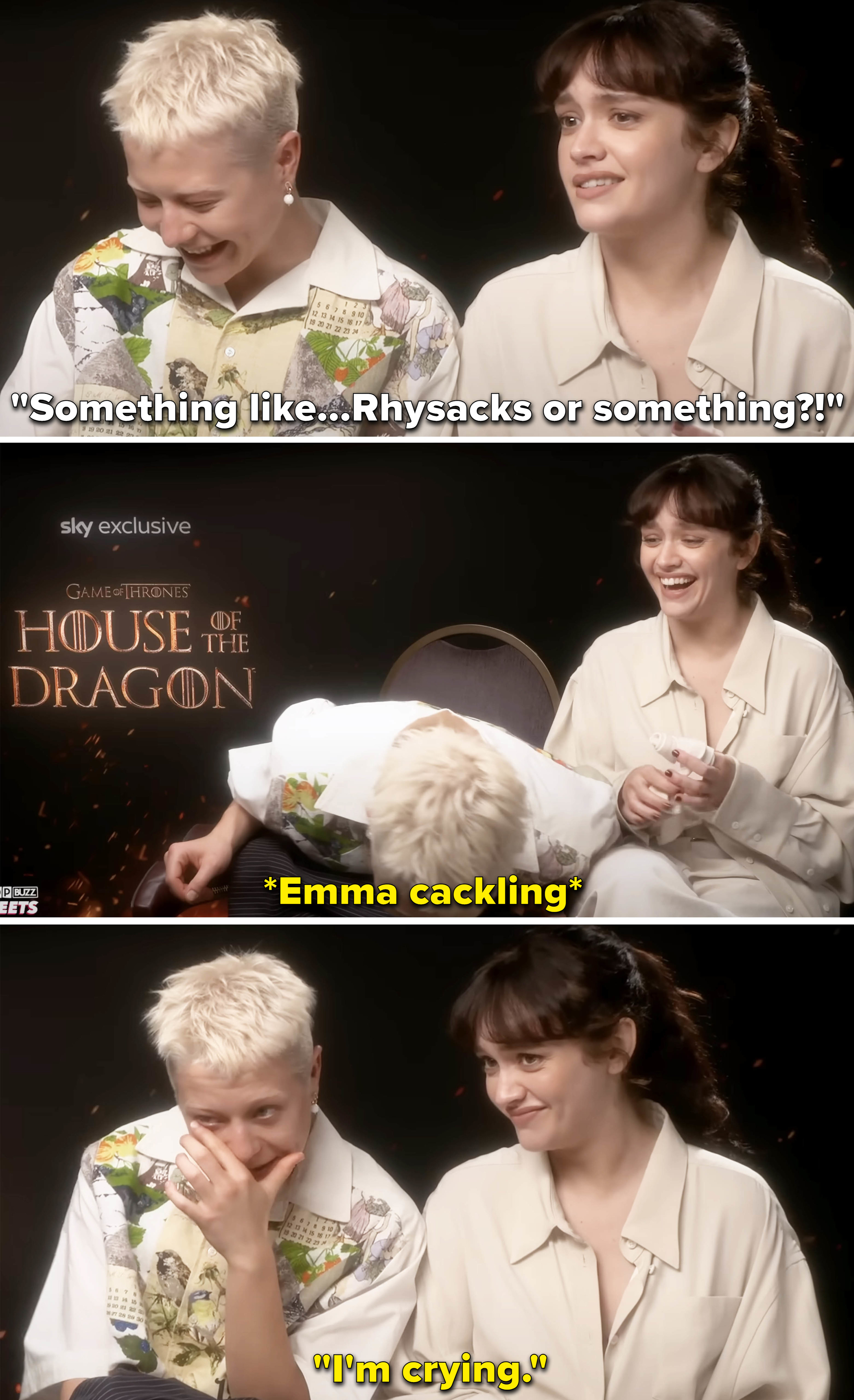 14.
When Olivia gave this answer when asked where she feels most creative, and once again, Emma lost it.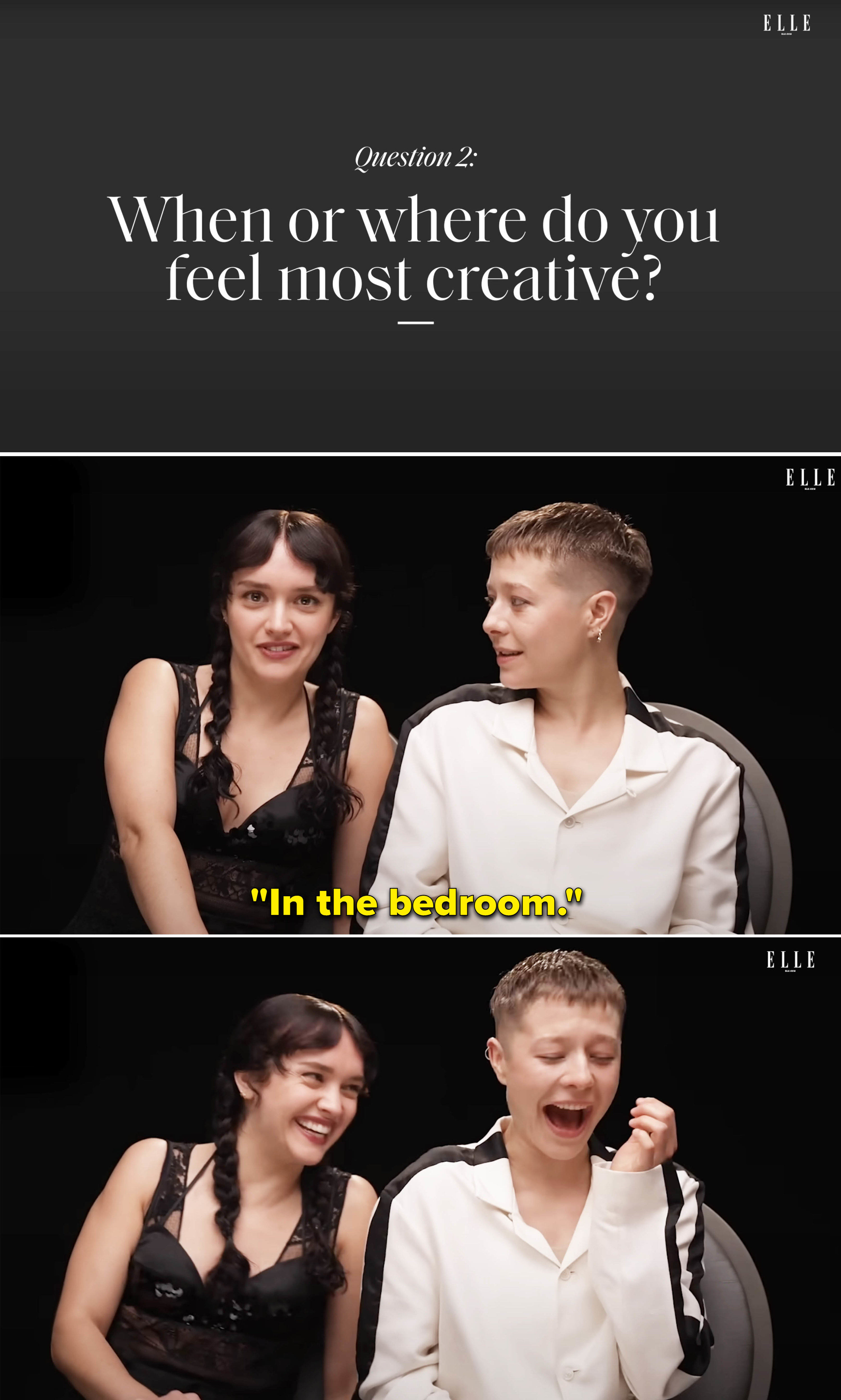 15.
When they were asked who their favorite Game of Thrones characters were and they both joked that they didn't watch the show.
16.
When they posed with Milly Alcock and Emily Carey, aka young Rhaenyra and young Alicent, and it was just so cute.
17.
When Olivia was pretty bummed that she didn't get to travel to any cool locations to film for Season 1, and Emma supported her like any BFF would — by laughing hysterically.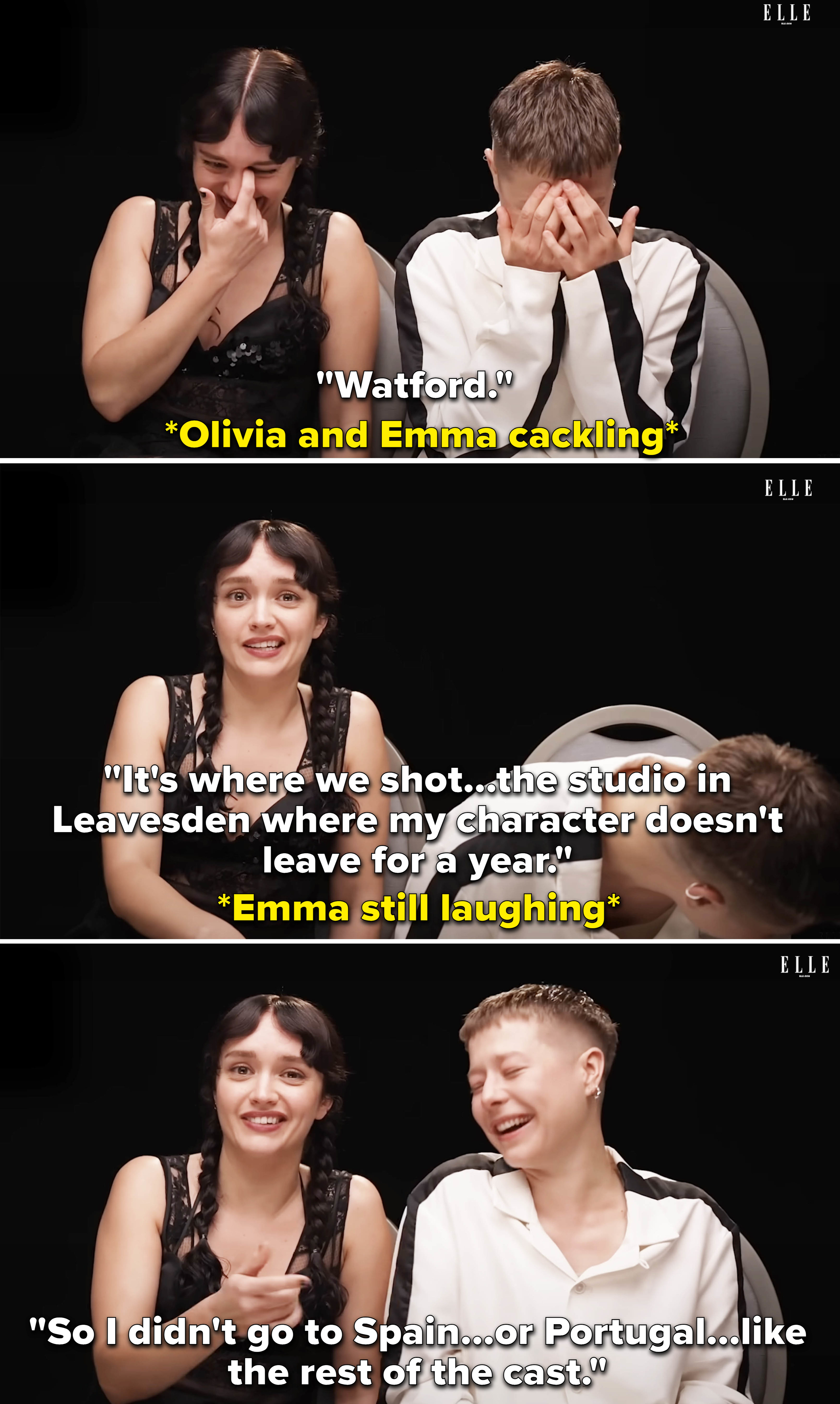 18.
When Emma couldn't stop laughing as Olivia talked about creating Alicent's backstory, which is notably absent from the book House of the Dragon is based on.
19.
And then, when Emma joked that Olivia should get a writing credit for all her backstory hard work.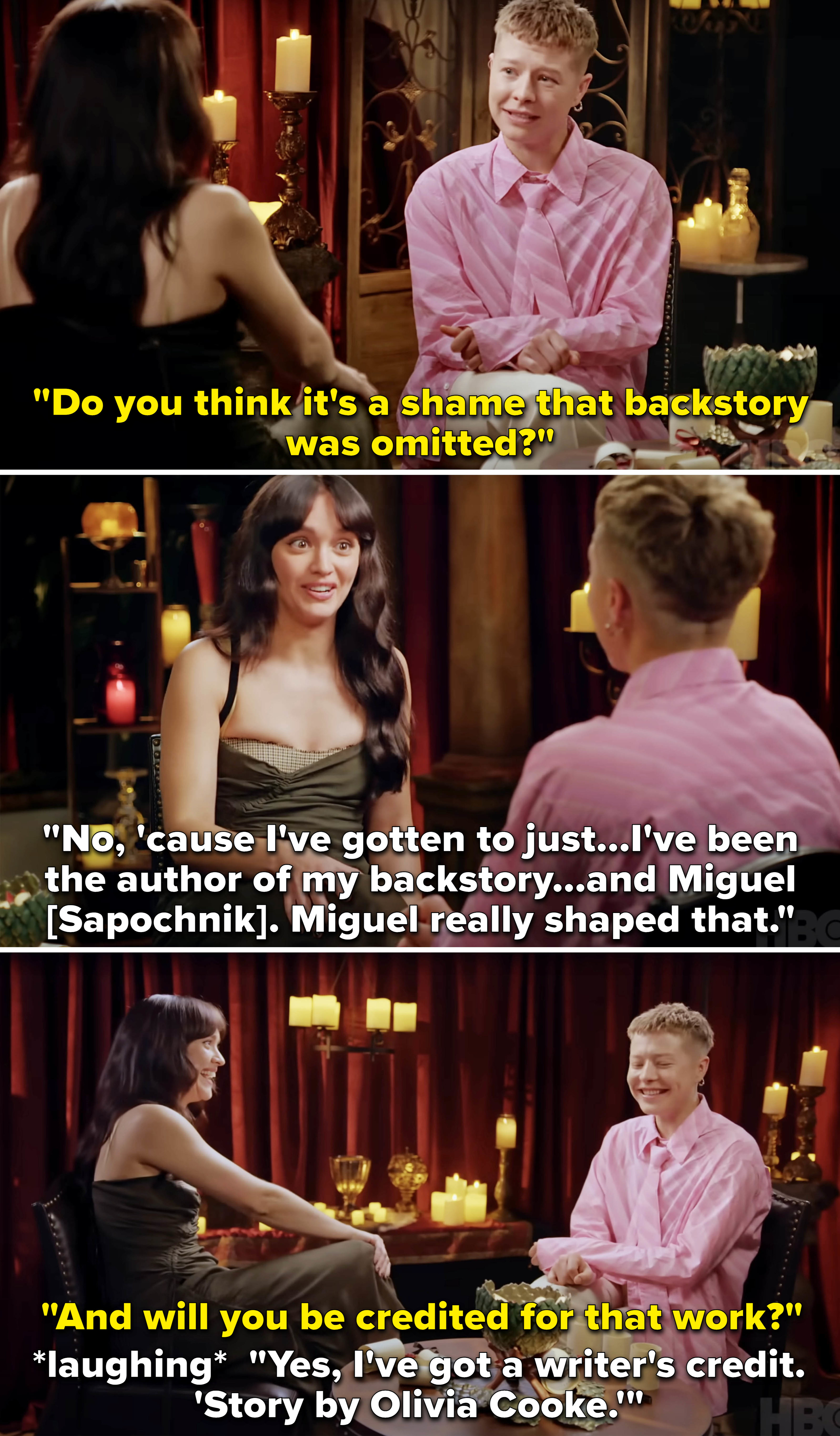 20.
When Olivia and Emma hung out together with their friends and family while watching the House of the Dragon Season 1 finale.
21.
When they had these reactions to seeing themselves in costume as Alicent and Rhaenyra for the first time on set.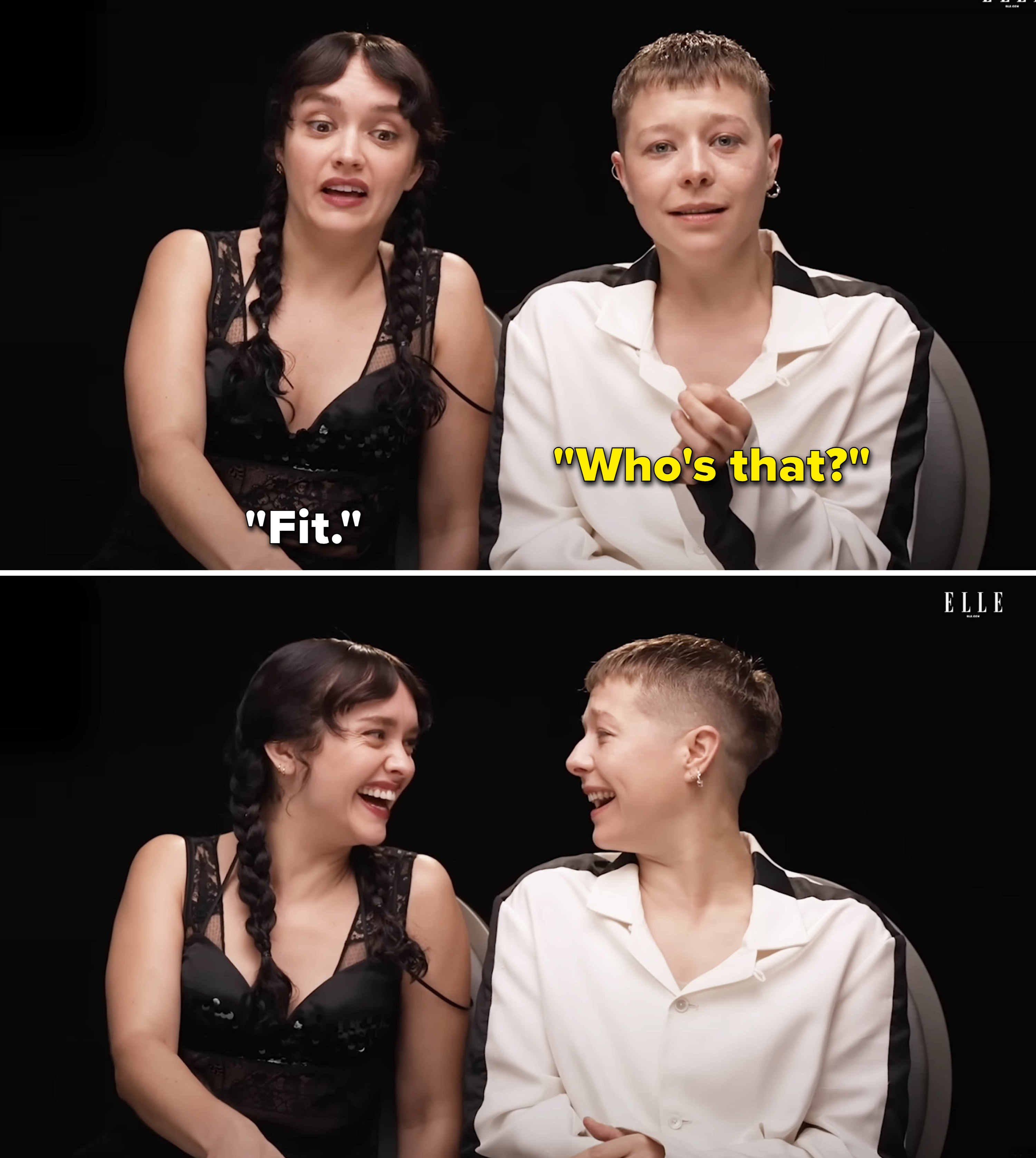 22.
When Olivia described the meal she's really good at making at home, and Emma immediately wanted to be invited over.

23.
When Emma revealed they're really good at painting and home renovations, and Olivia was adorably surprised.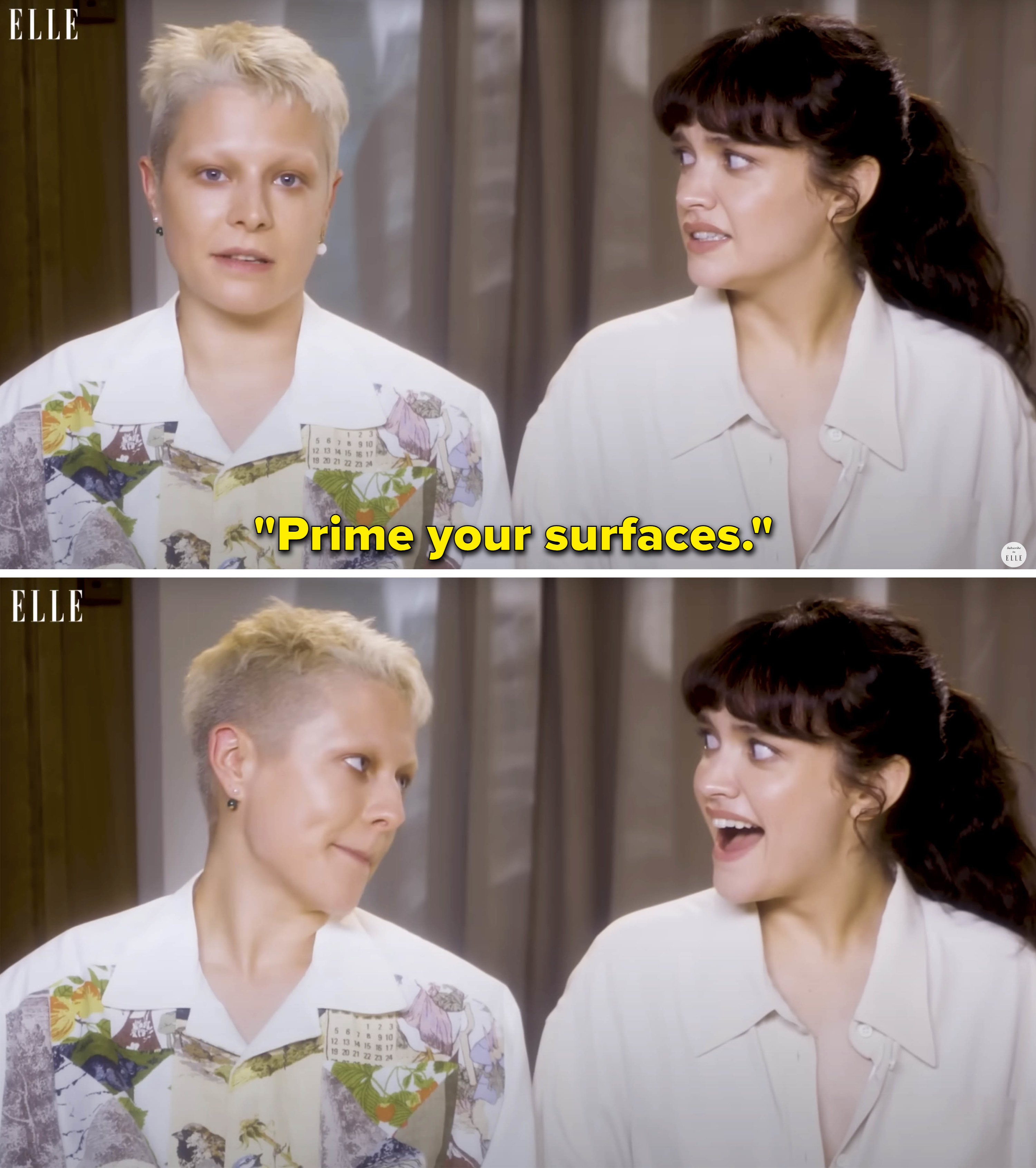 24.
When Emma said their cellphone is their "most prized possession," and Olivia's genuine reaction was priceless.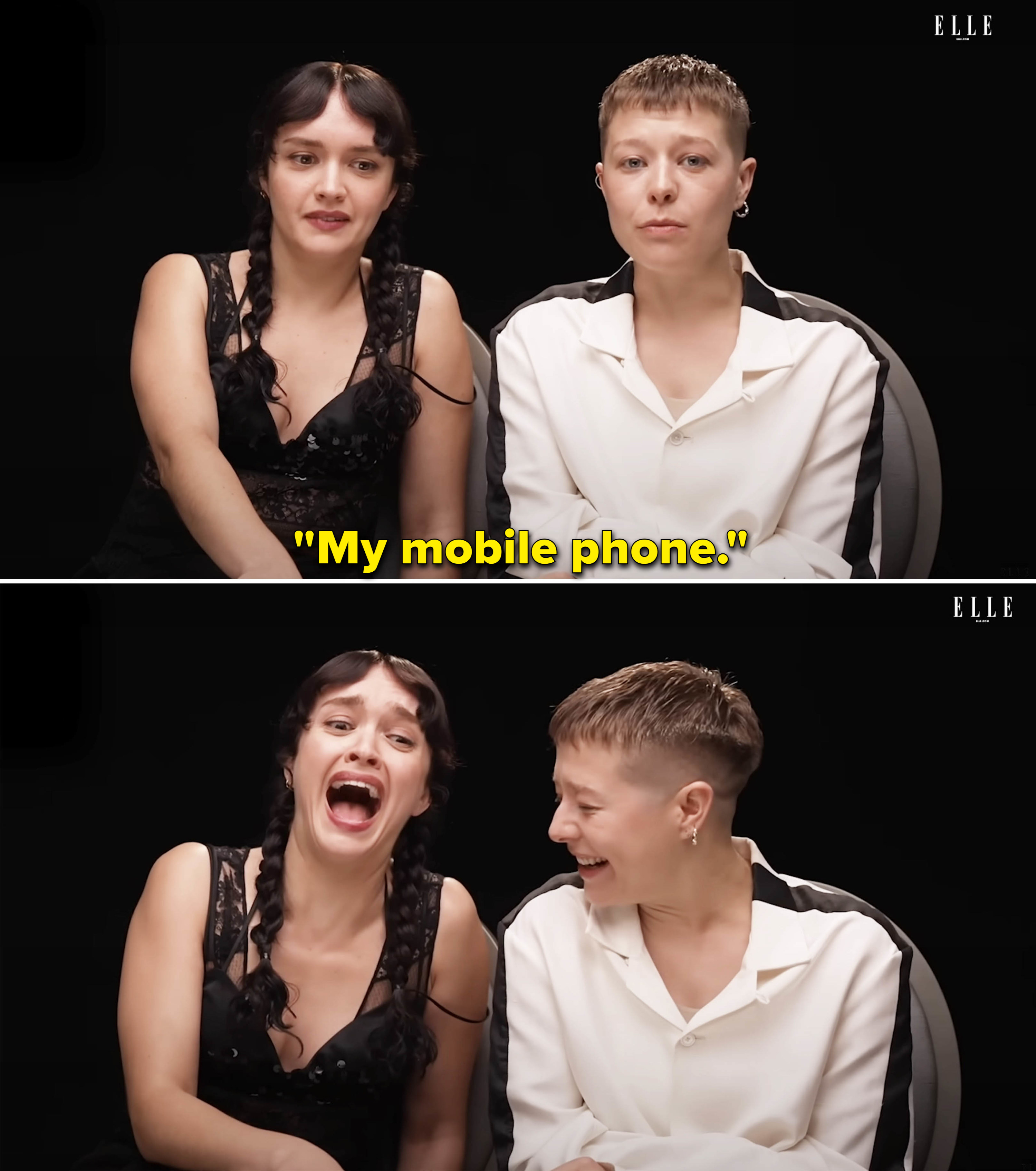 25.
And finally, when they adorably said that their dream dinner guests are each other, because that's just how cute they are.