A "Captain Marvel" Detail Now Makes This "Avengers: Age Of Ultron" Scene SUPER Suspicious
I literally don't know who to trust anymore!
🚨Warning: Spoilers for Captain Marvel ahead🚨
Hi, hello, so at this point in time literally all I can think and talk about is Captain Marvel.
And, like so many people, I've become obsessed with every detail from the movie and just want to keep discovering new things about it.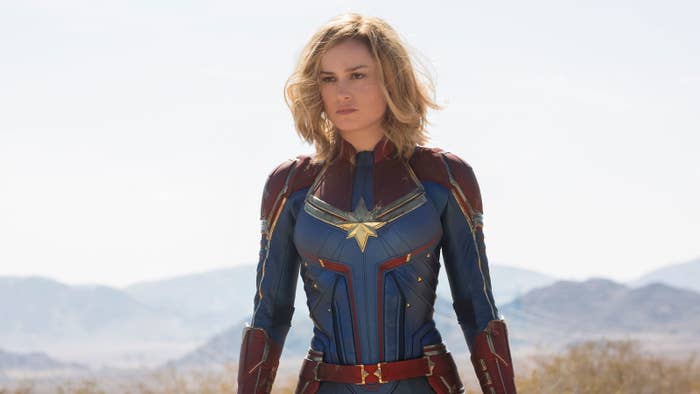 So, I was scrolling on Reddit the other day when user PowerRangersLOL pointed out a scene from Avengers: Age of Ultron.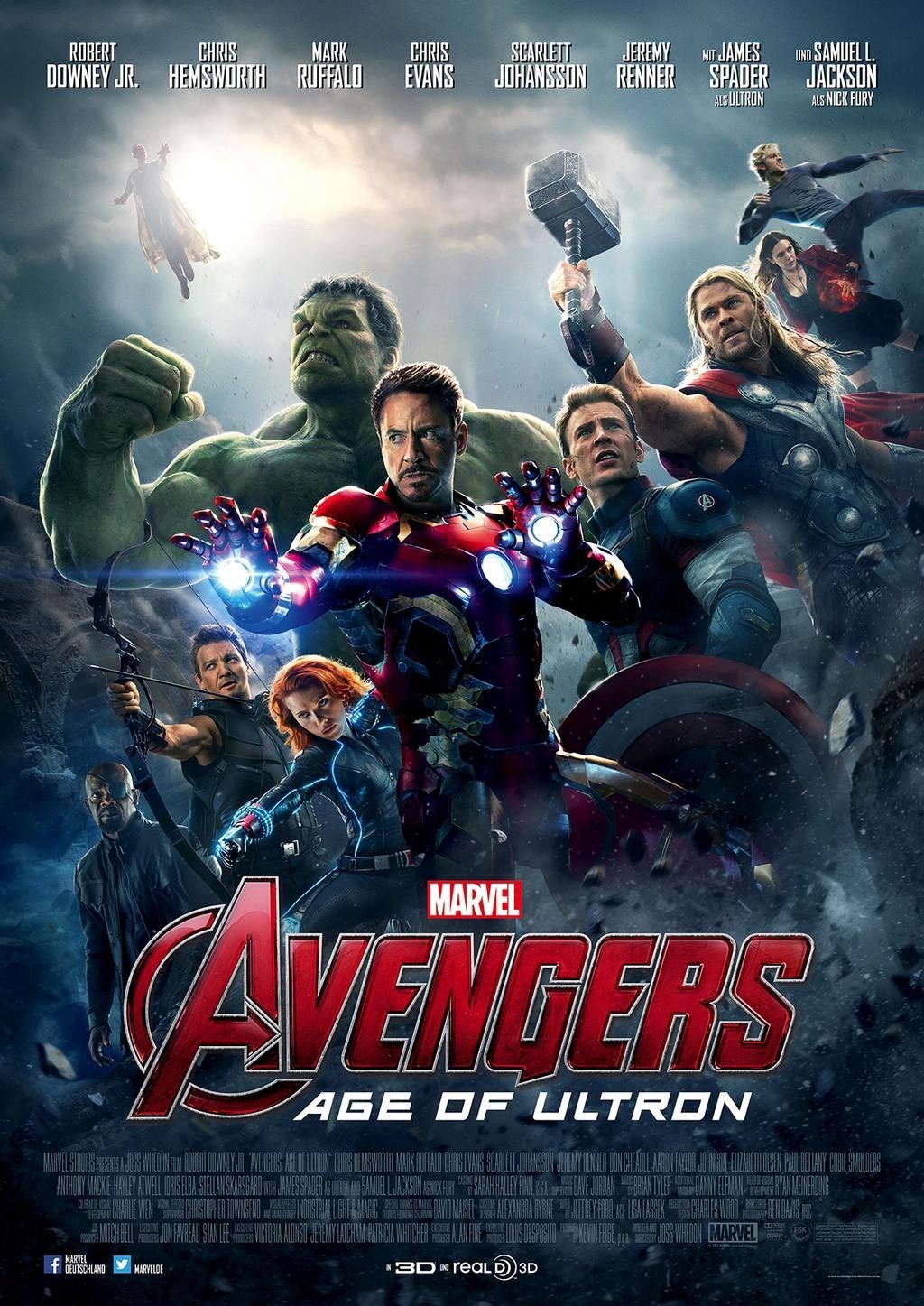 After The Avengers decide to hide out at Clint's farm, Nick Fury arrives to talk to the team about their next move.
And while Fury's speech is important, if you rewatch the scene after seeing Captain Marvel, it appears to reveal something HUGE.
While talking to The Avengers, Fury cuts a sandwich or a piece of bread diagonally!!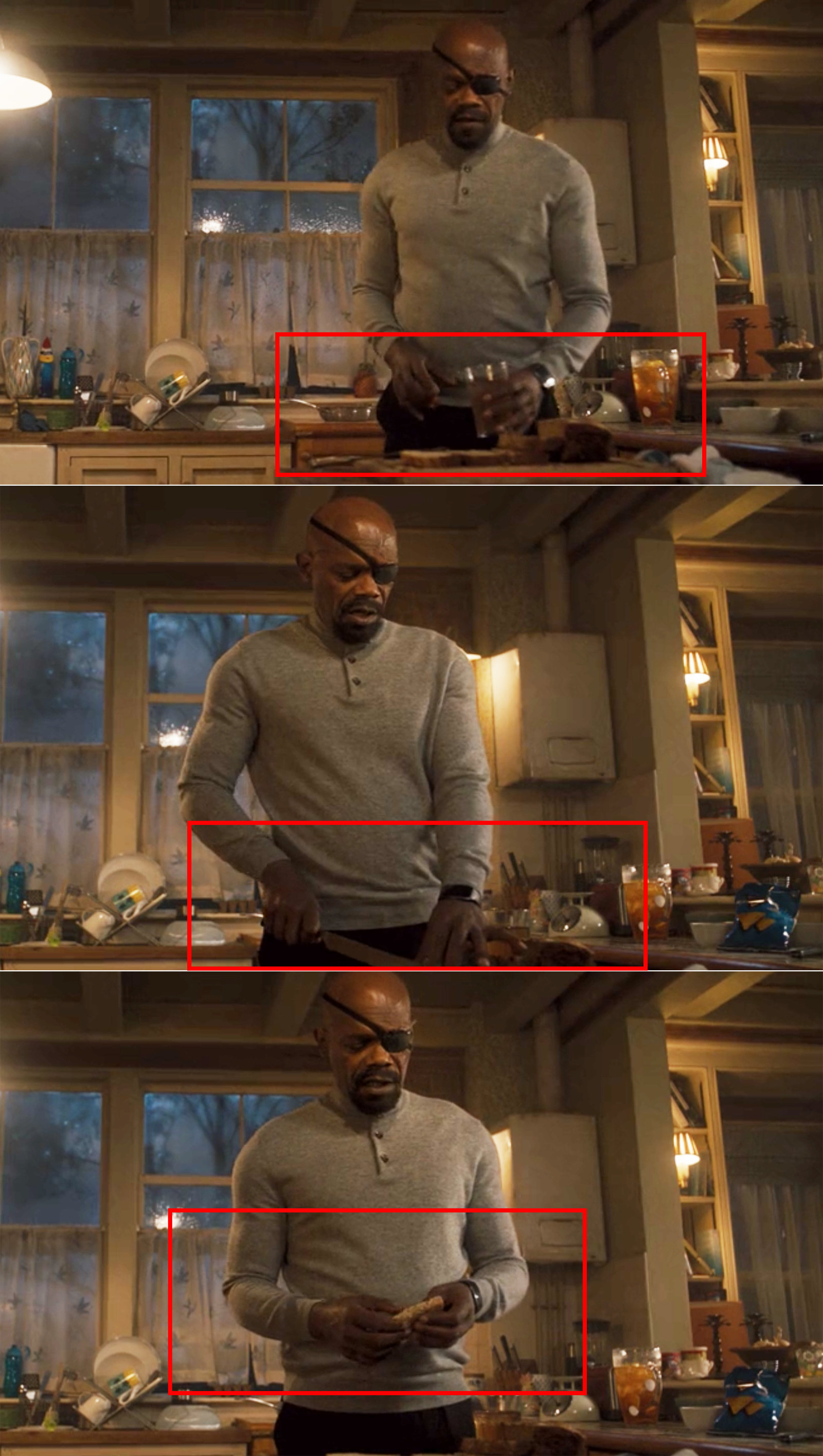 Now, in case you need a refresher, in Captain Marvel, when Carol is trying to determine if Fury is actually a Skrull, she asks him to reveal a bizarre detail about himself.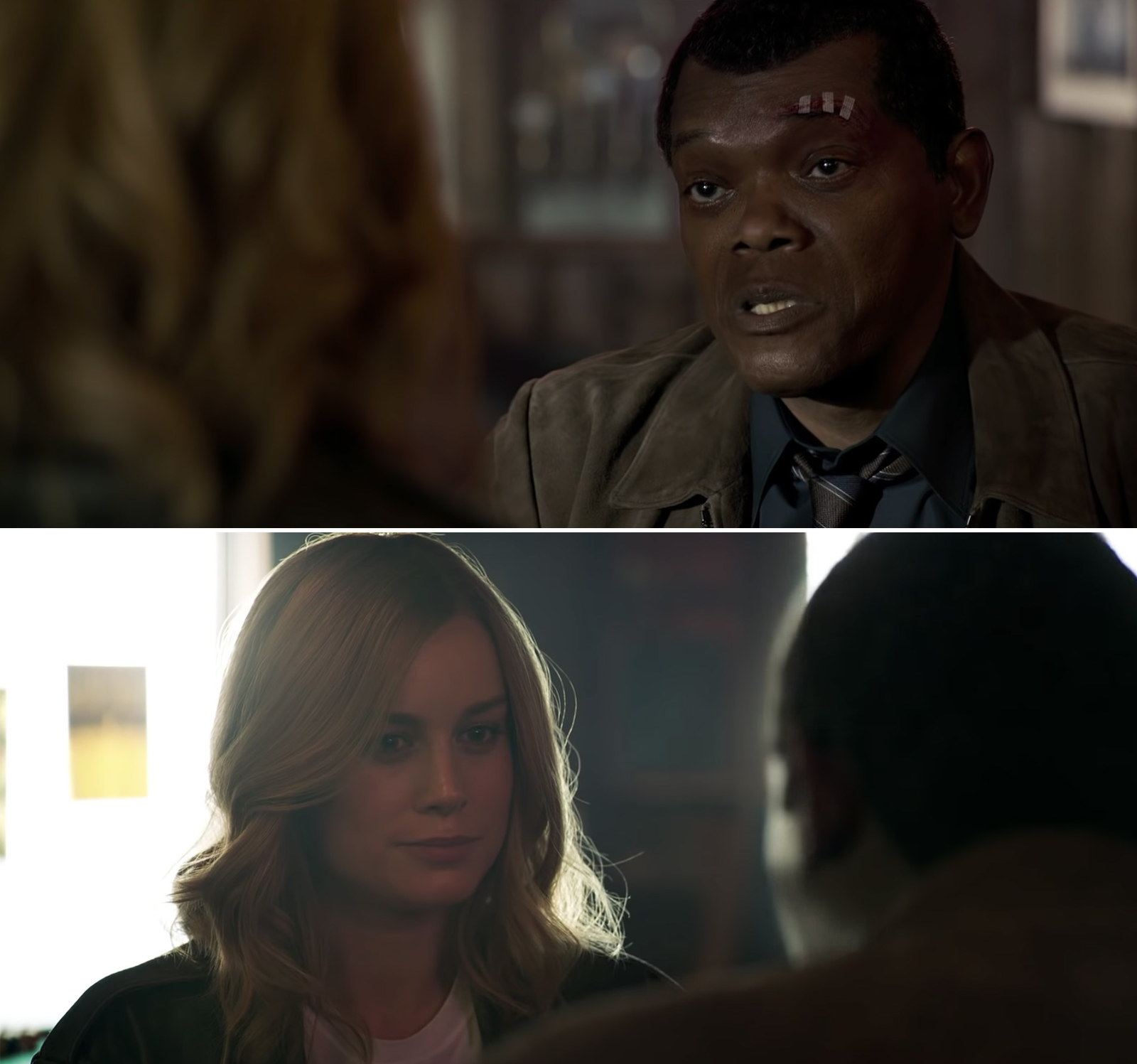 It's then that Fury says, "If toast is cut diagonally, I can't eat it."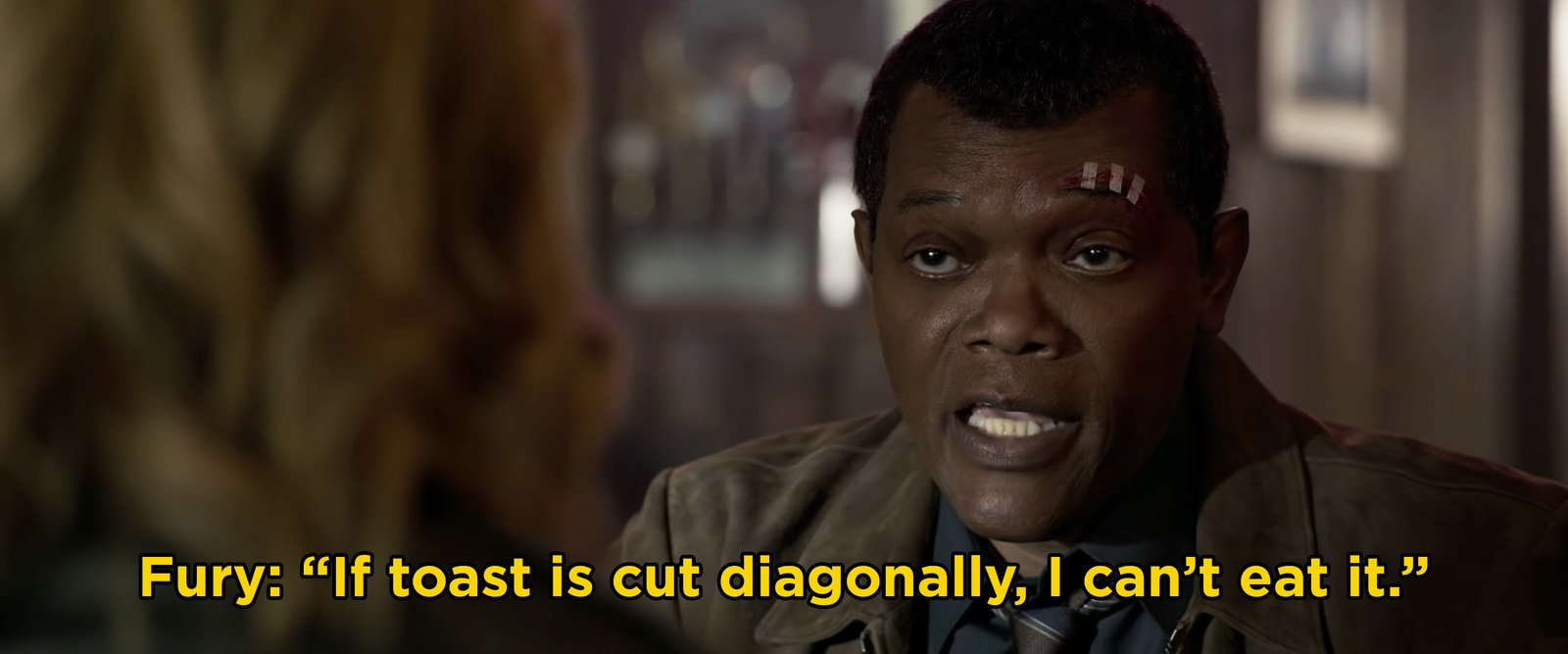 So, this TINY and seemingly mundane detail in Age of Ultron now raises some serious questions!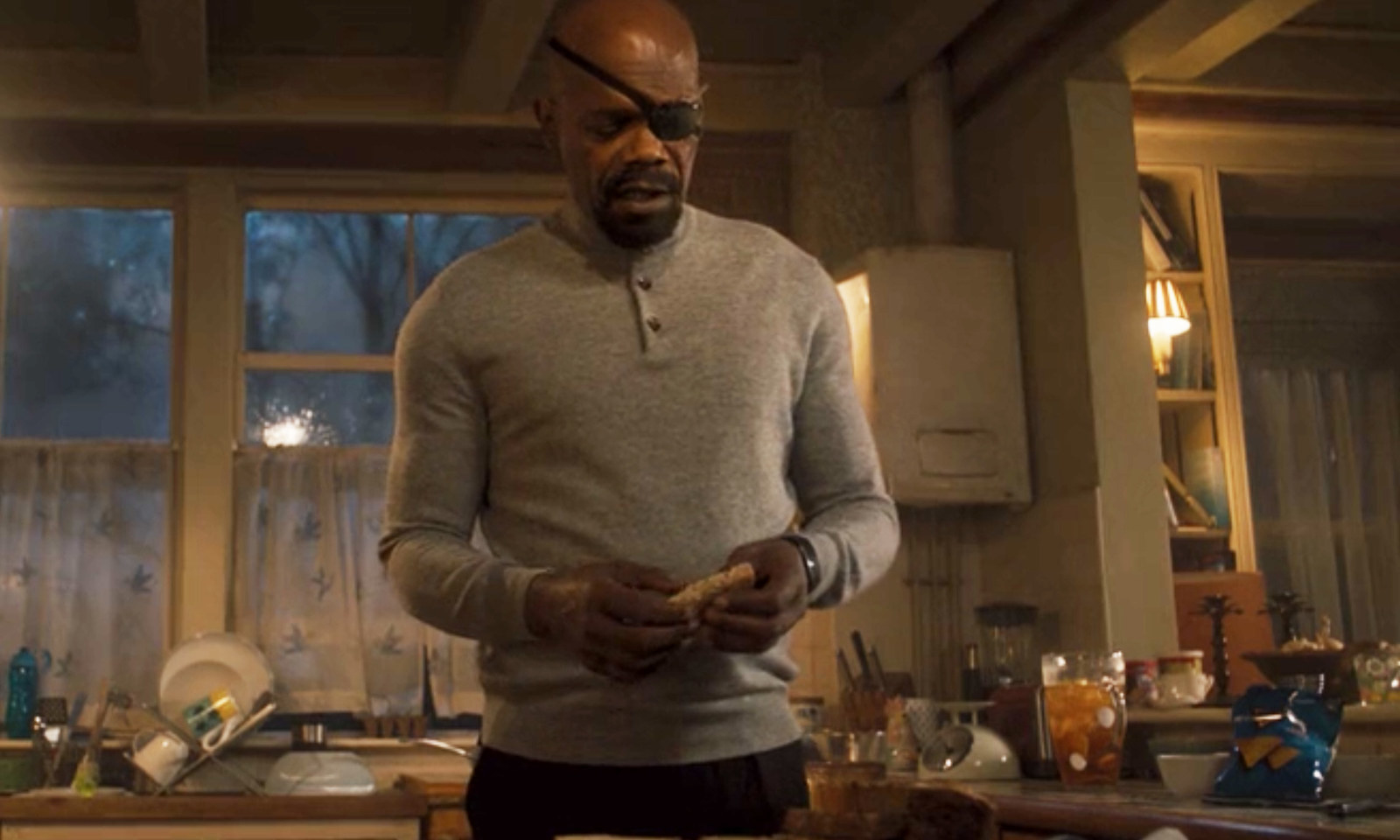 Does this mean modern day Fury has actually been a Skrull in disguise?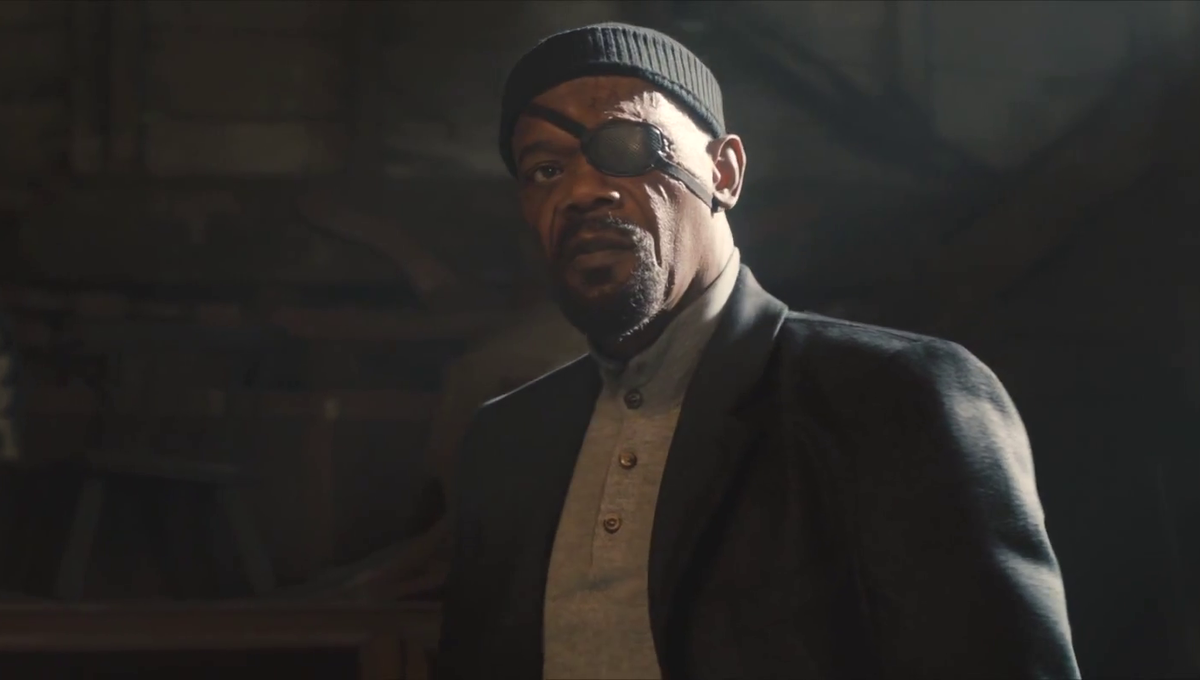 I mean, Fury's personality really changed after Captain Marvel.
Another Reddit user was quick to point out that in Captain Marvel, four Skrulls land on the beach — Talos, the scientist, the one who was autopsied, and another one.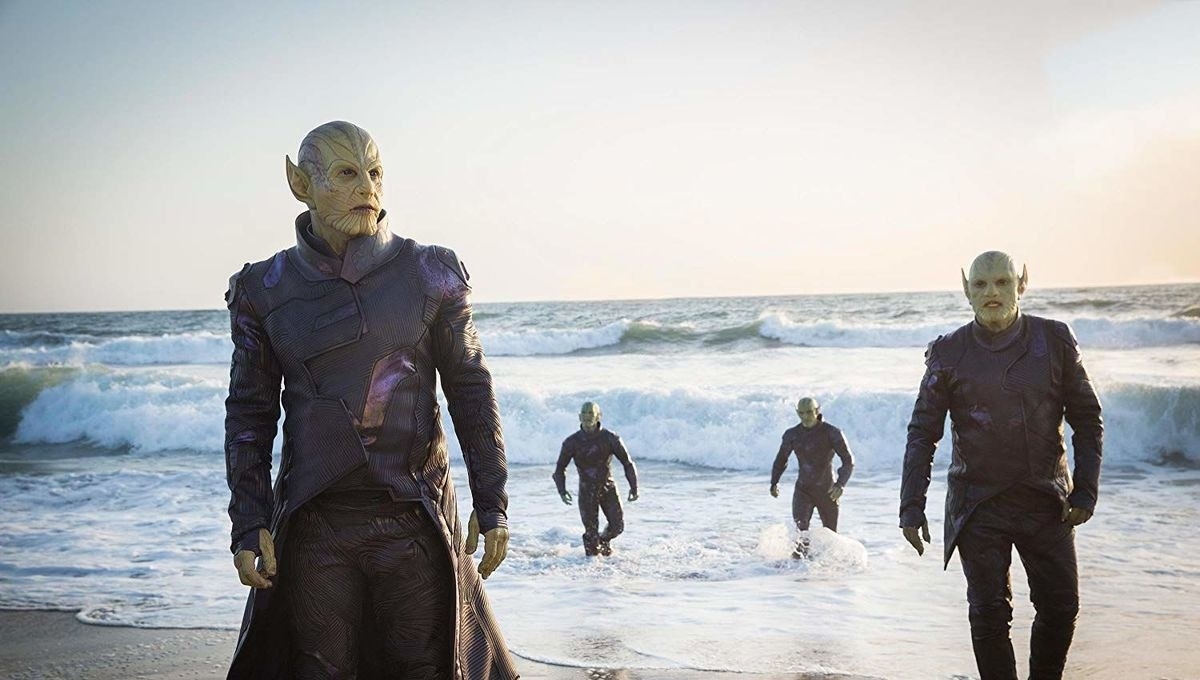 There's also the possibility that Fury really did die in Captain America: Winter Soldier and now Talos has been disguising himself as Fury.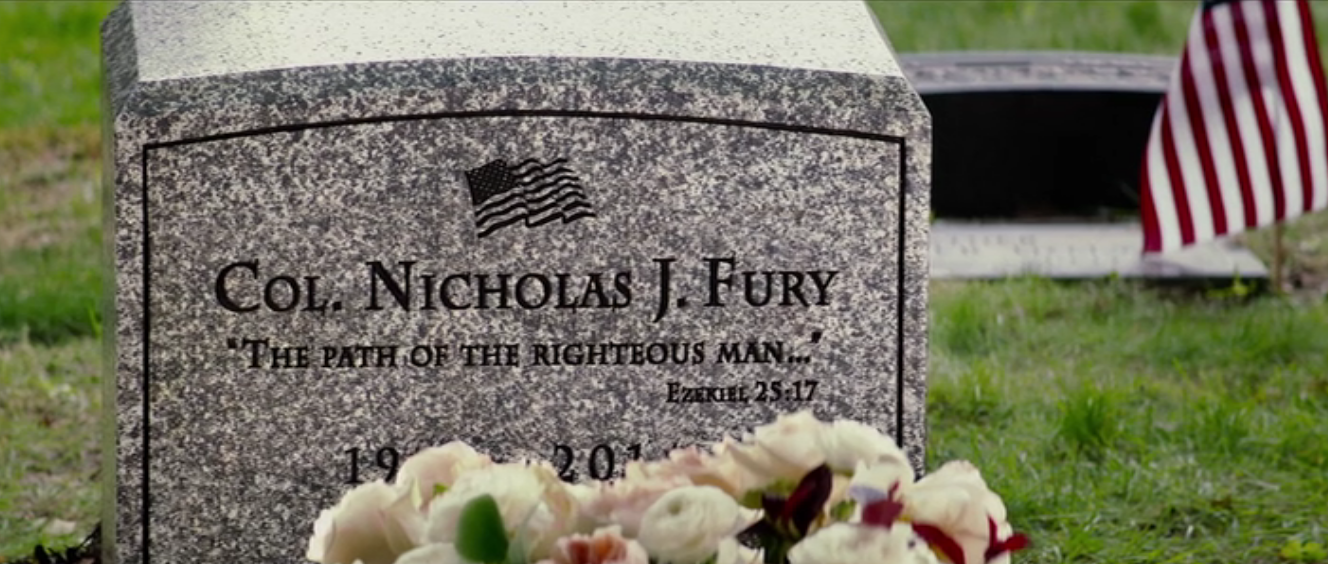 Maybe Fury only can't eat toast cut diagonally? Are sandwiches and un-toasted bread different?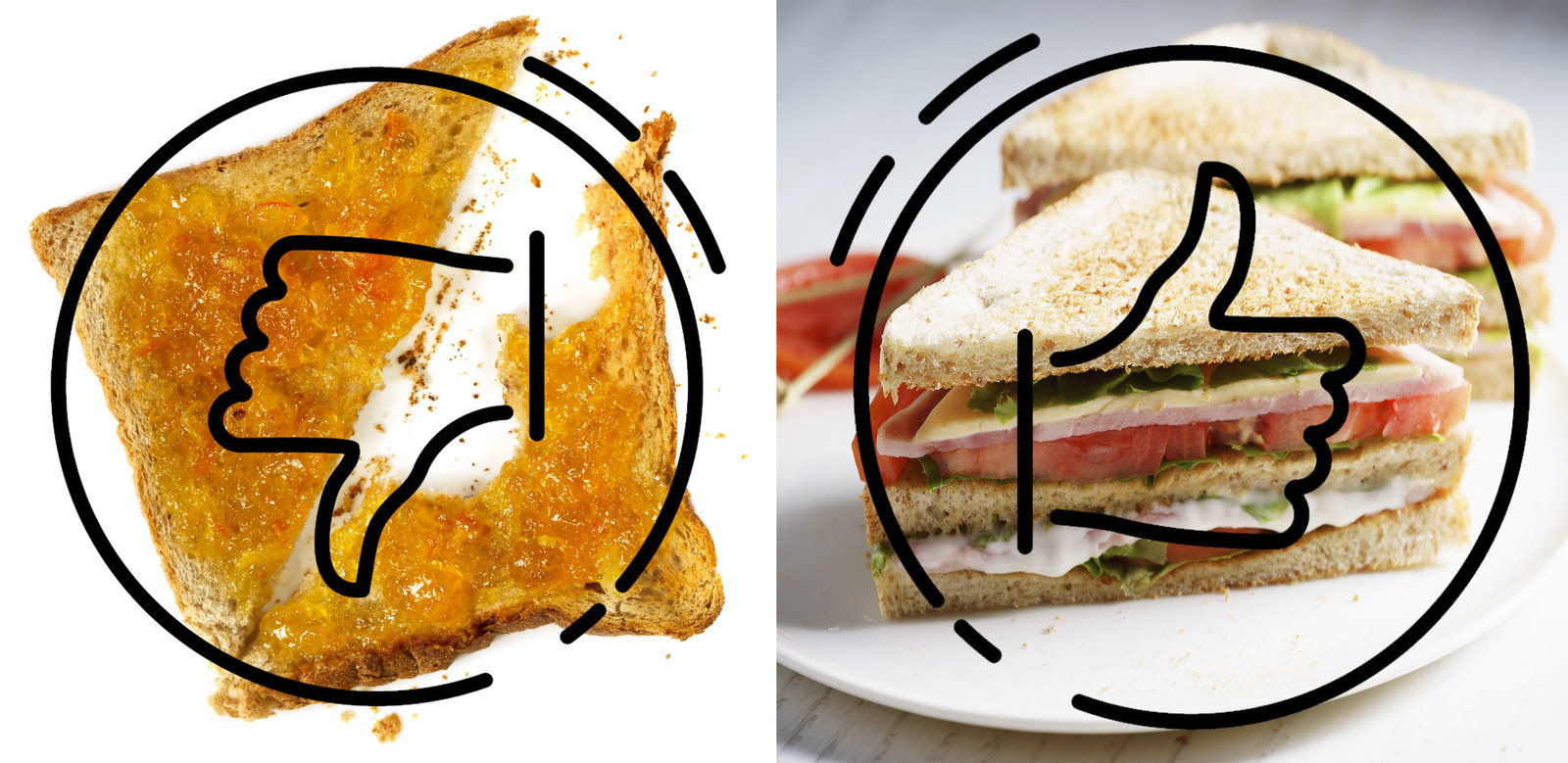 Or there is the possibility that this is just a Marvel Cinematic Universe continuity error.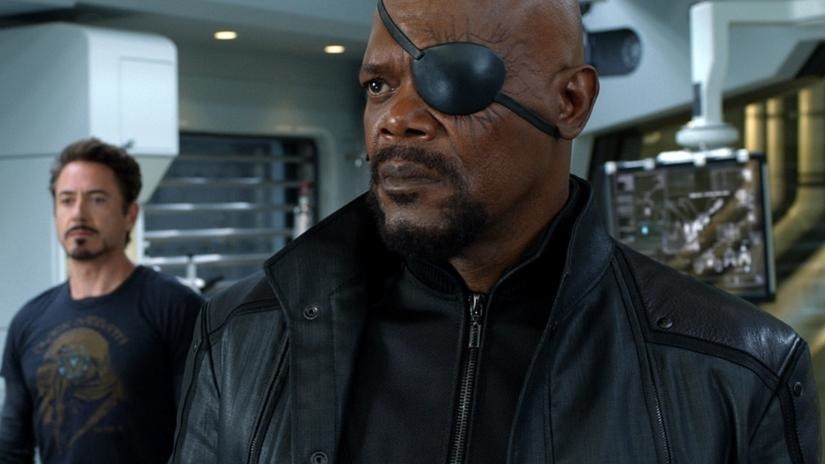 Anyway, this has only made me want to start an entire MCU rewatch to see what other details I might've missed!
Do you think any of our beloved characters have actually been Skrull this whole time? Sound off in the comments below!