This "Avengers: Endgame" Behind-The-Scenes Video Shows The Cast Filming THAT Big Scene And It's Amazing
Spoilers ahead for Avengers: Endgame.
First, this post contains some MAJOR spoilers for Avengers: Endgame. So if you haven't seen the movie yet, I suggest you peace out now and come back after!
Alright, so it's no secret that the cast of Avengers: Endgame is HUGE and features a ton of characters coming together.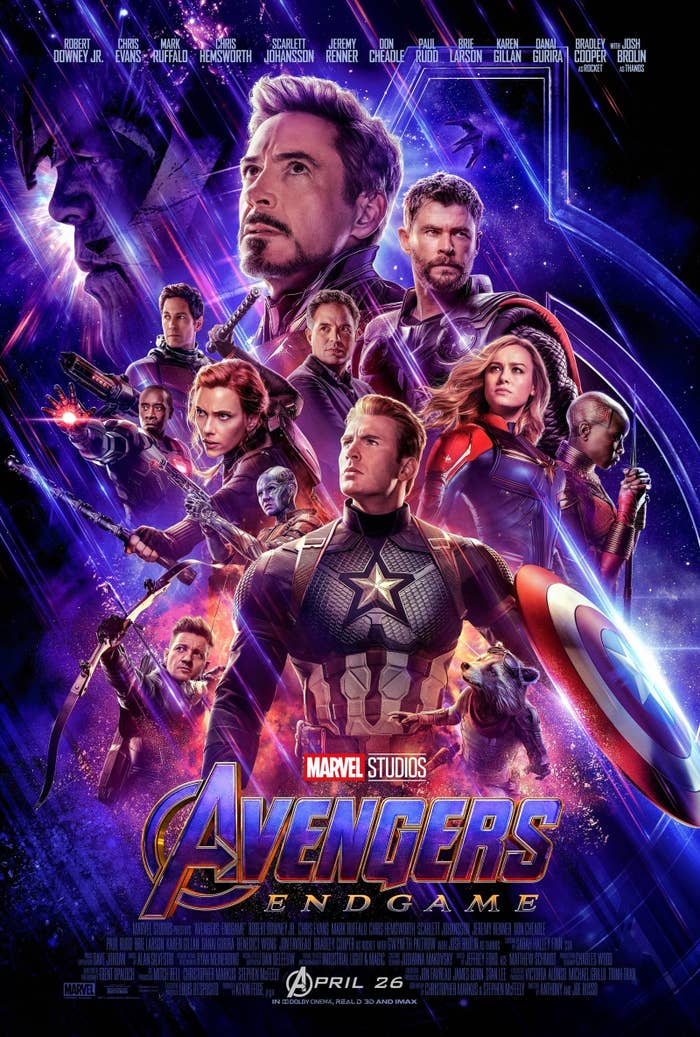 And while most of the movie focuses on the heroes that were left behind after Thanos's snap, eventually an epic battle takes place that features all of the dusted characters returning to help save the day.
It's truly the first time almost every MCU actor filmed a scene together on the same set.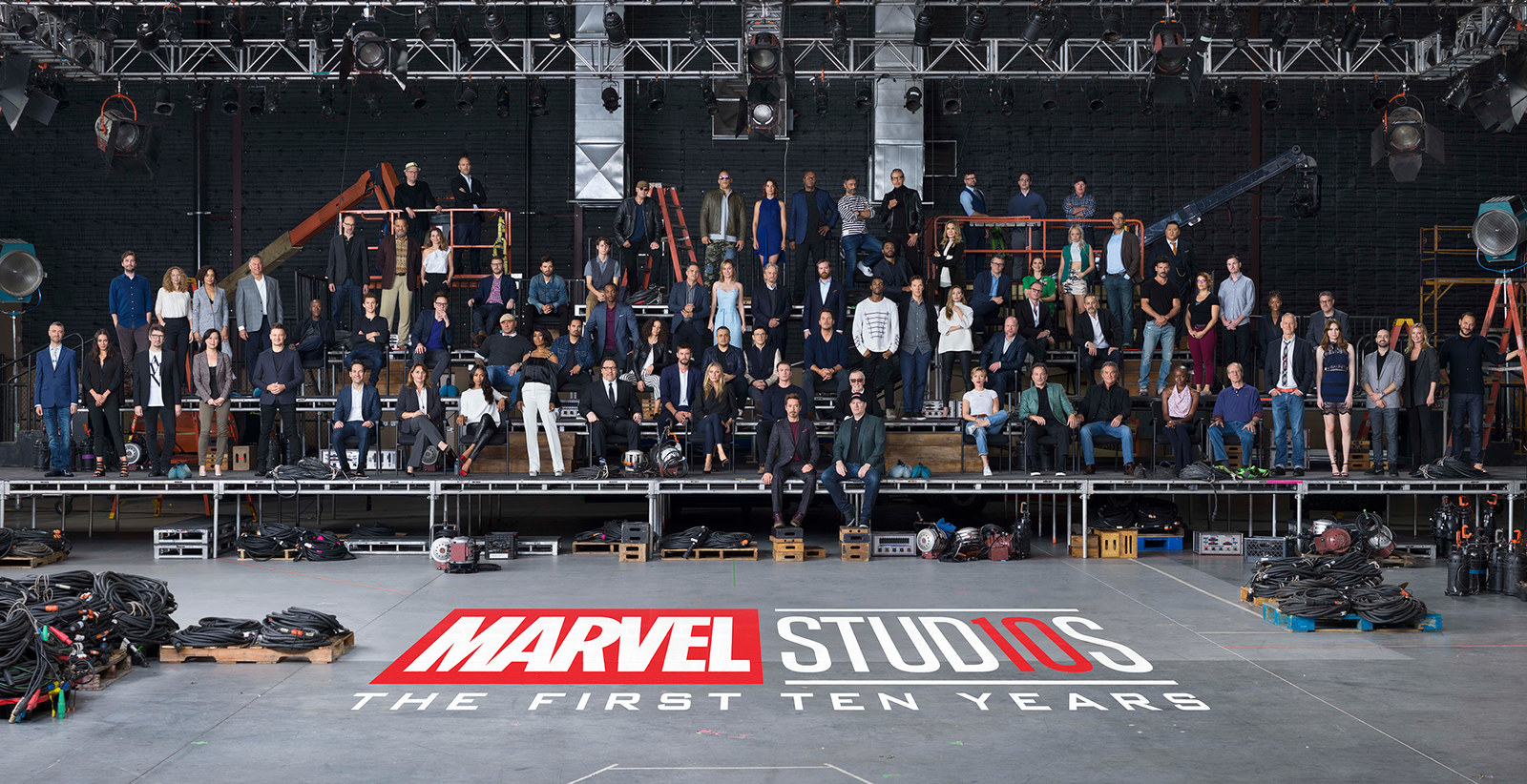 So, you can imagine my excitement when Chris Pratt posted a behind-the-scenes video that shows what filming the big battle was actually like.
First, we catch a glimpse of Dave Bautista in his partial Drax makeup:
Then, Karen Gillan and Zoe Saldana's stunt doubles are getting ready for the scene — they are also in FULL hair and makeup, which is so amazing: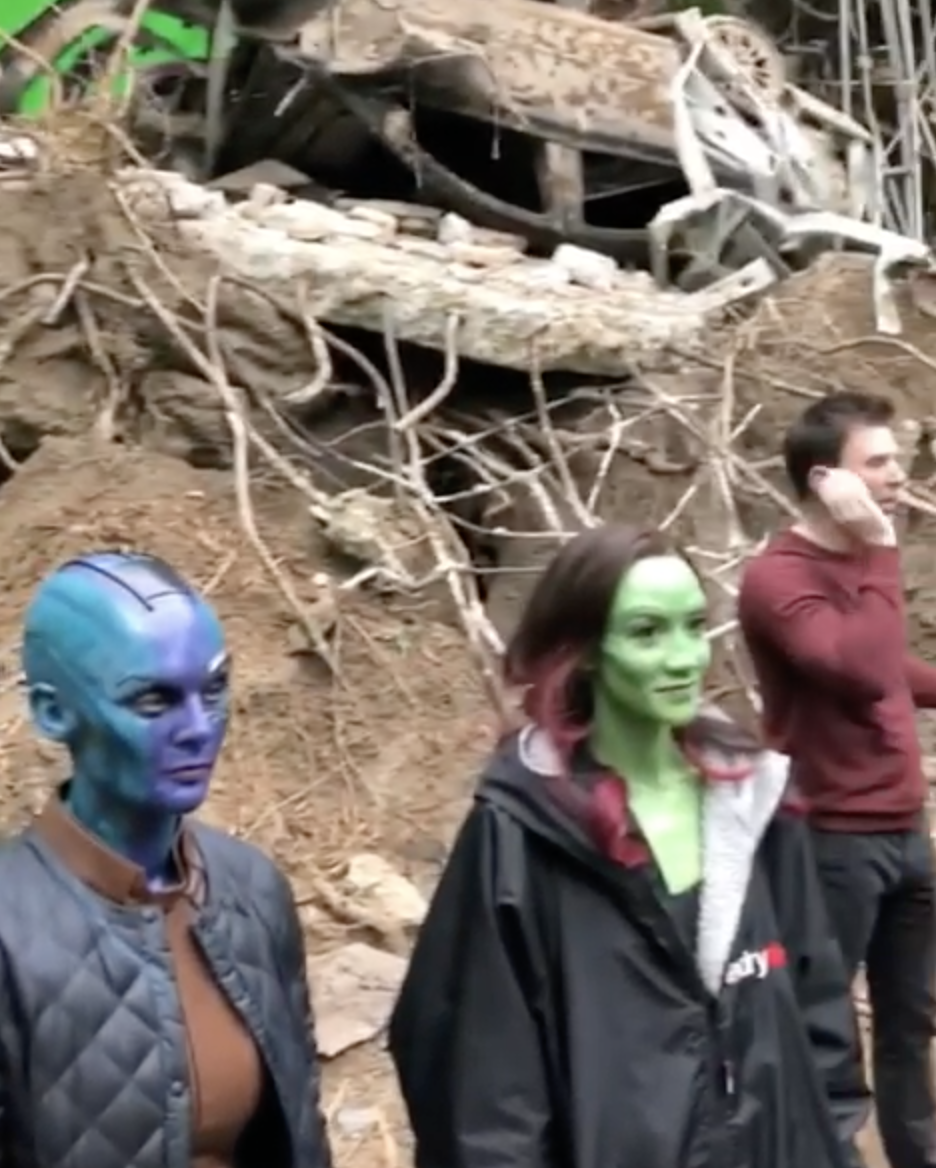 And behind them, you can spot Elizabeth Olsen and Don Cheadle having a conversation: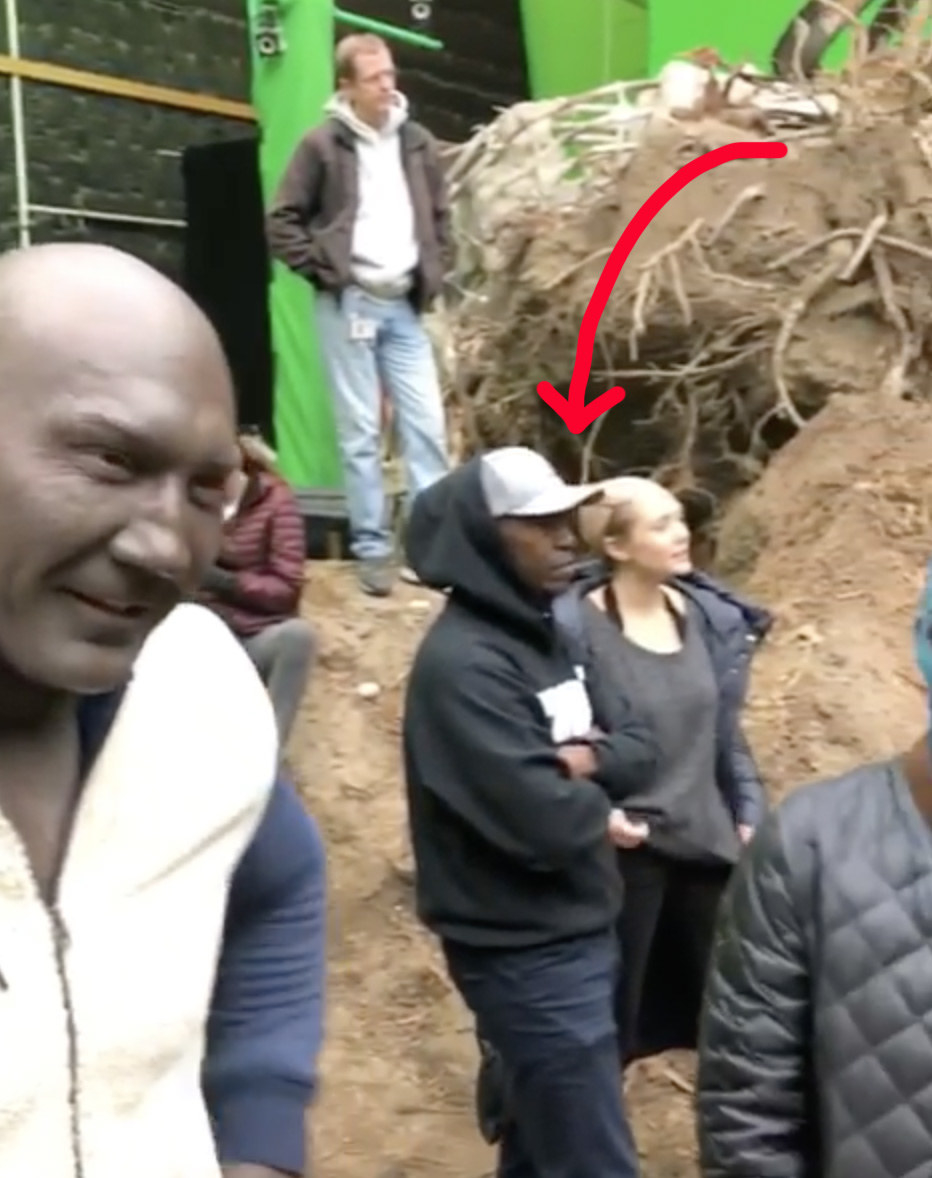 Here's Jeremy Renner, Chris Hemsworth, and Sebastian Stan working out some of the blocking for the scene: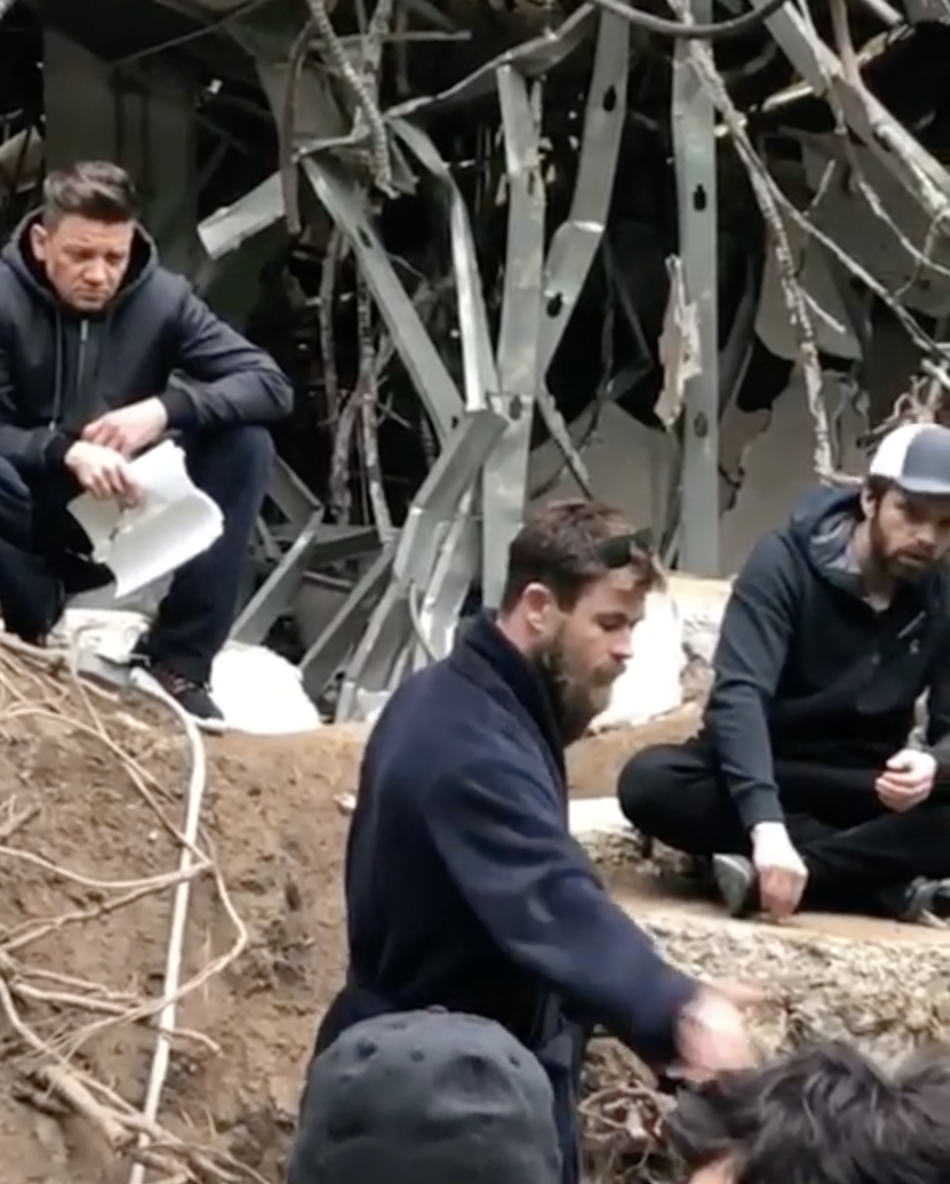 Chris Evans eventually spots Chris Pratt filming and flashes the camera this adorable grin — meanwhile Paul Rudd is super focused: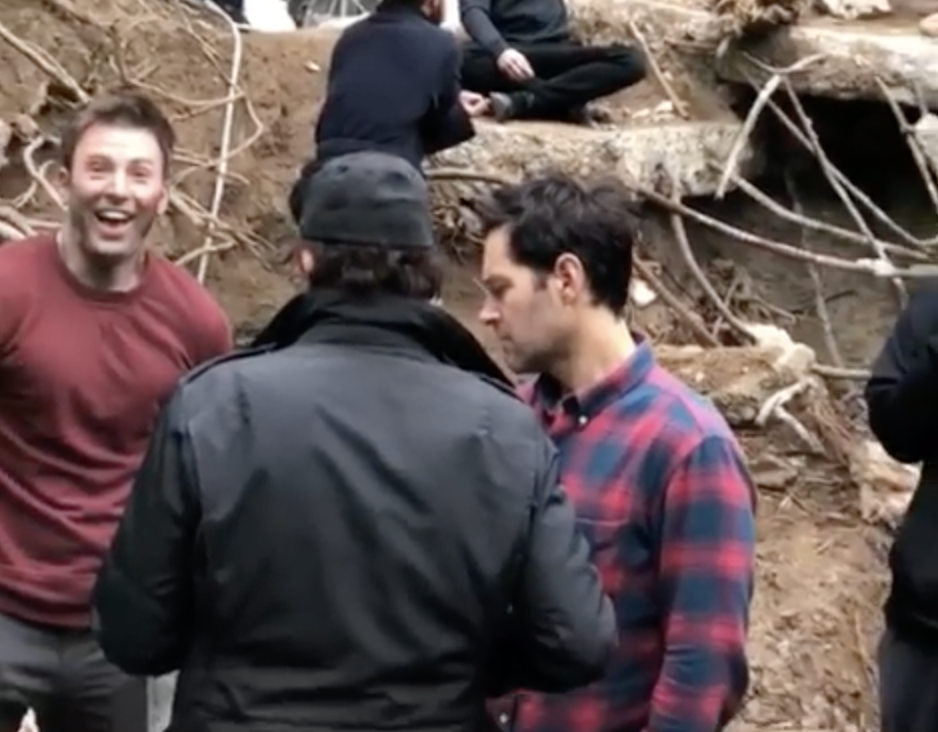 Chadwick Boseman and Pom Klementieff move to get to their marks:
If you want to cry like I am right now, just think about this moment of Tom Holland walking over to Robert Downey Jr.:
Okay, I can't quite tell if this is Danai Gurira talking to Tessa Thompson or Tessa's stand-in, but either way, Okoye and Valkyrie talking is a dream come true: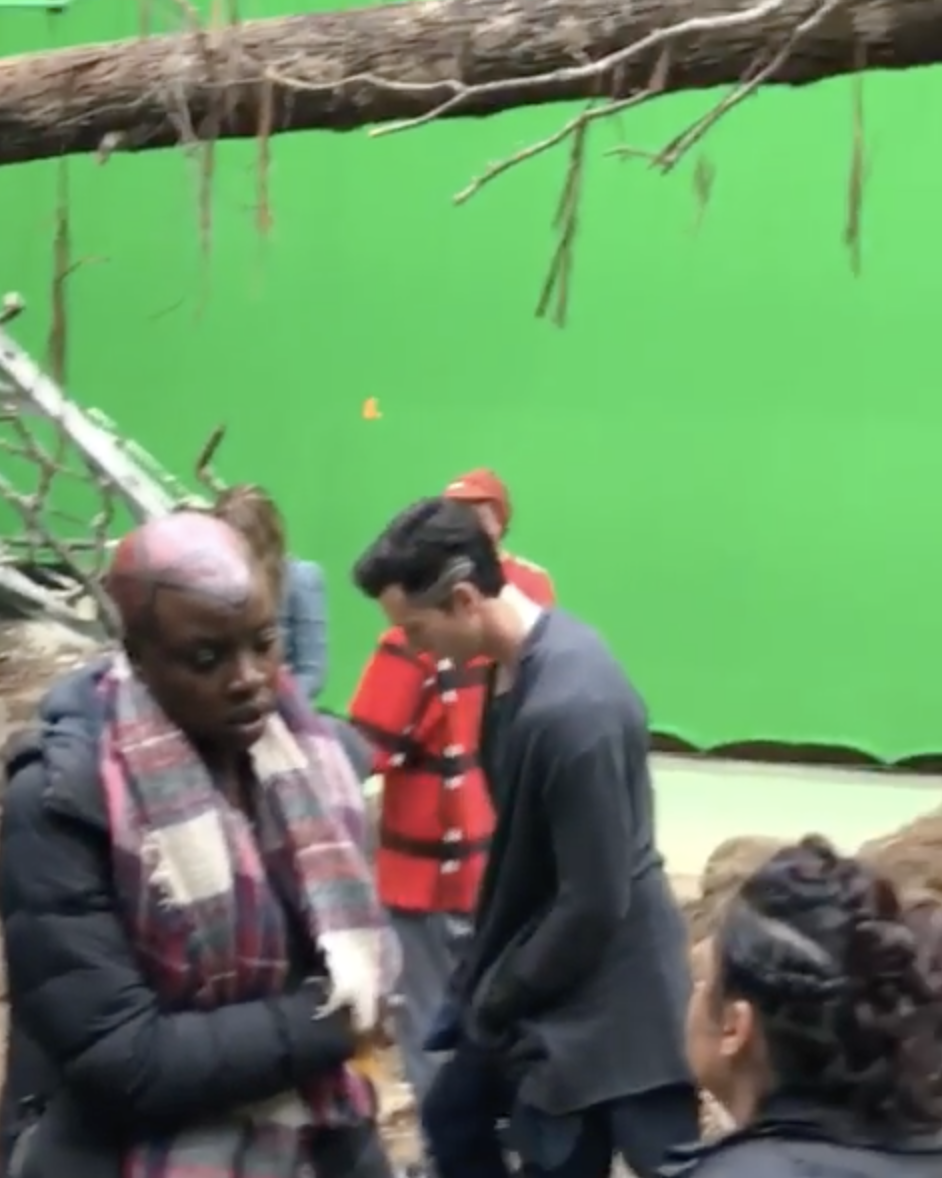 Sean Gunn, who provides the movements for Rocket, made this deadpan joke: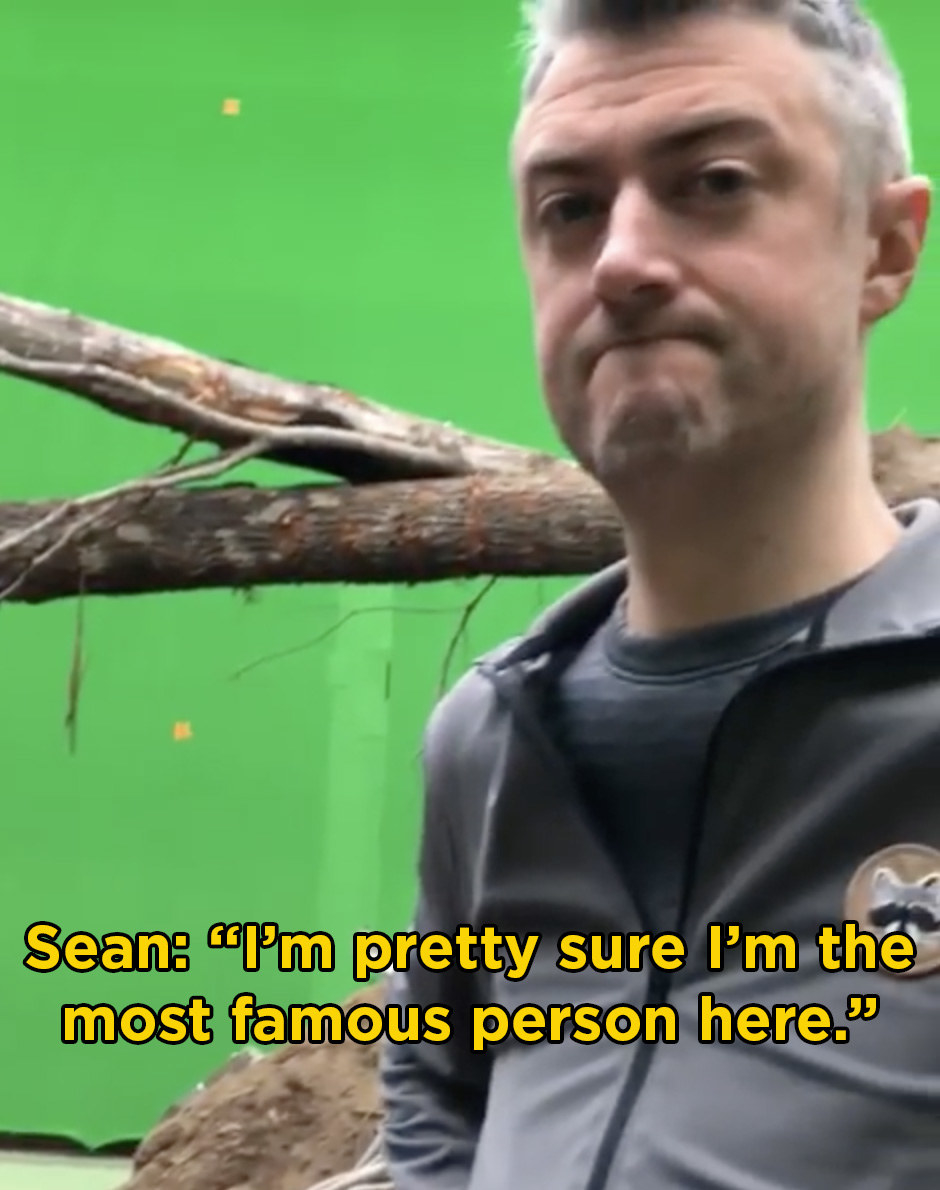 Eventually, Chris Pratt turns the camera on himself and recognizes how top secret this video is: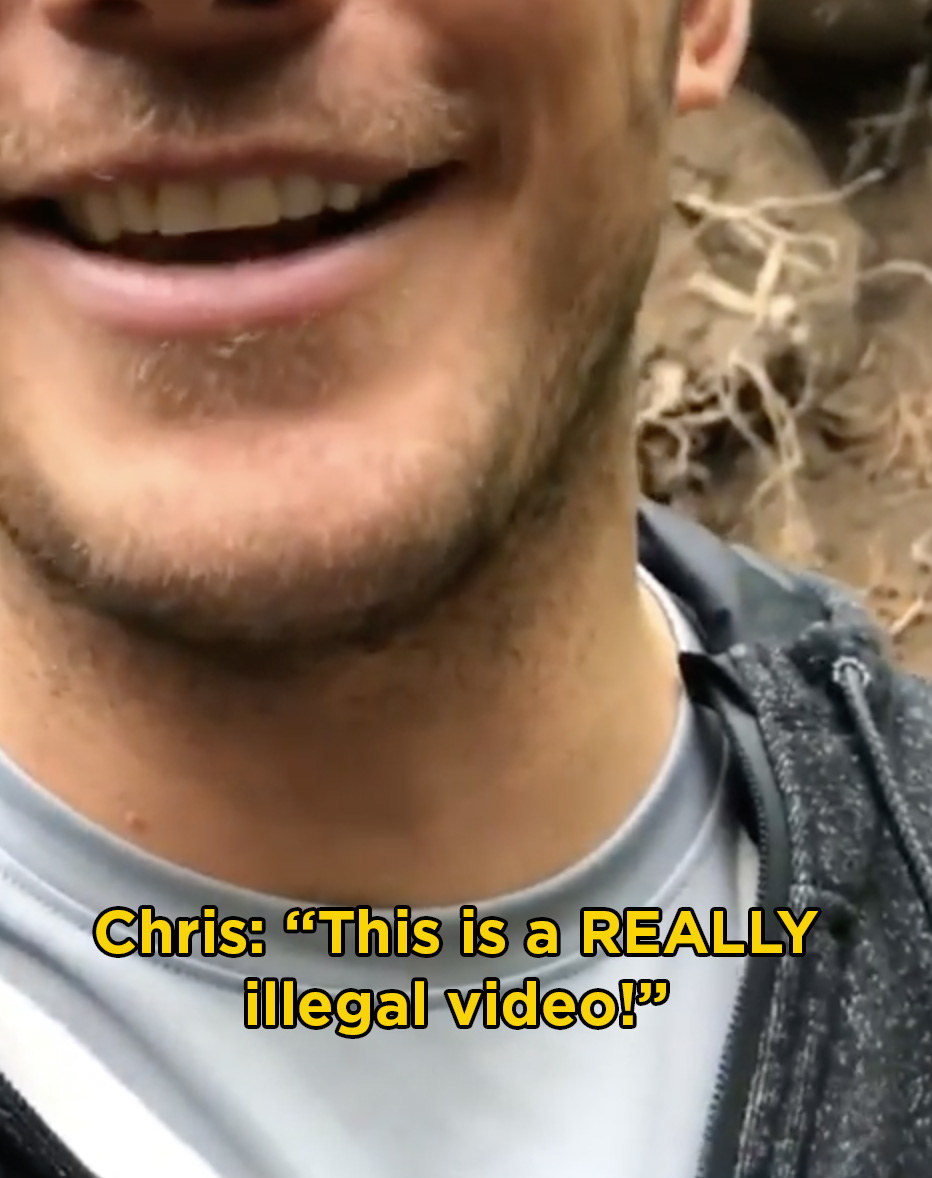 The video ends with Chris Evans running up a hill to get ready for one of Captain America's heroic moments:
Along with Chris Pratt, Chris Evans revealed that he also has some super-secret behind-the-scenes videos:
And, just to show the difference between veteran Avengers (like Evans and Pratt) and the newest ones, Brie Larson revealed that the only photo she wasn't nervous about taking was this one:
So, here's hoping more of the cast posts their amazing adventures on set and we get to see what it was like filming this monumental movie!