1.
First of all, what a fuckin' babe. Look at this face. 2.
Seriously. That grin. That stubble. *Spontaneously combusts* 3.
Since he debuted in Boys, he's had a massive career (including a pretty iconic foray into Bollywood).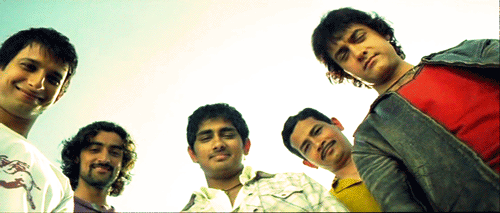 5.
More importantly, Siddharth is an even bigger hero off-screen than he is on it. 6.
But he's literally too humble to take any credit. 7.
Moving on from his heart of actual gold, Siddharth ALSO happens to have a voice like goddamn honey. 8.
I mean THIS face and THAT voice just seems unfair.
9.
Now to top that, he's also a freakin' producer. 10.
I'm not done yet. HE IS A CAT PERSON.
11.
*starts to have intense feelings*
12.
His sense of humour is just the right amount of goofy.
13.
He flip-flops effortlessly between being adorably babyfaced... 14.
And a fuckin' sexy smouldering beast. 15.
He can pull of looks that would get anyone else sent to a circus.
17.
Please.