13 Style Tips Every Desi Bride Should Keep In Mind Before Her Wedding
As told by Vogue's Anaita Shroff Adajania.
We met with super stylist and fashion director for Vogue India, Anaita Shroff Adajania, at the Vogue Bridal Studio.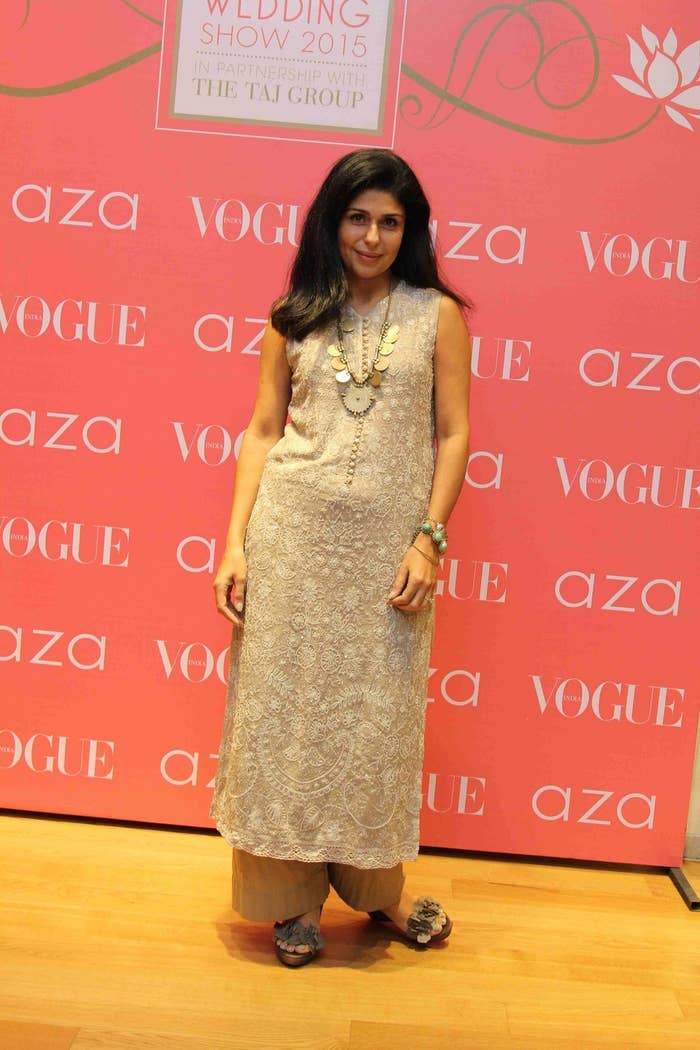 And she styles Deepika Padukone, so she legit knows what she's doing.
1.
Be yourself.
2.
Don't let the clothes overpower the bride.
3.
Go easy on the make-up.
4.
Don't forget about good underwear.
5.
Smell good.
6.
Think about your shoes.
7.
Use your best friend.
8.
Don't look like you've come out of a jewellery ad.
9.
Don't be afraid to be quirky.
10.
It's your wedding, you make the rules.
11.
Have a good balance between your choice and your family's.
12.
Relax.
13.
If you're unsure, hire a good stylist.
To meet more wedding experts, visit the Vogue Wedding Show at The Taj Palace, New Delhi, from 7th to 9th August 2015.
To receive your invite, register here.