Beach volleyball, which is currently being played at the 2016 Summer Olympics in Rio, is an extremely intense, fast-paced sport.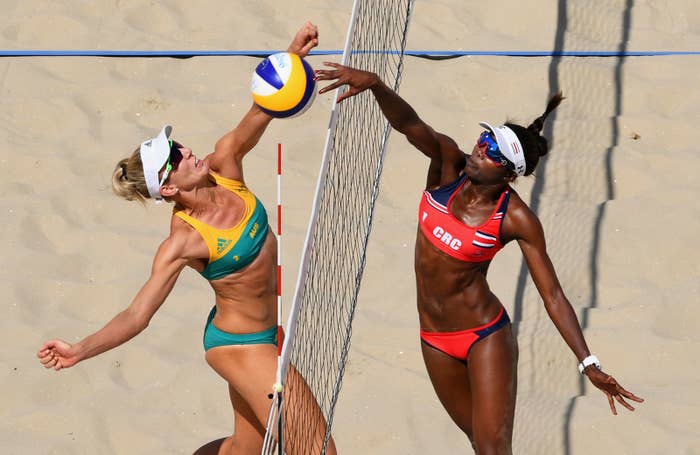 First of all, these are the, um, women's uniforms.
Here are the men's jerseys. 💪
Beach volleyball is played by teams of two in a 16 by 8 meter court.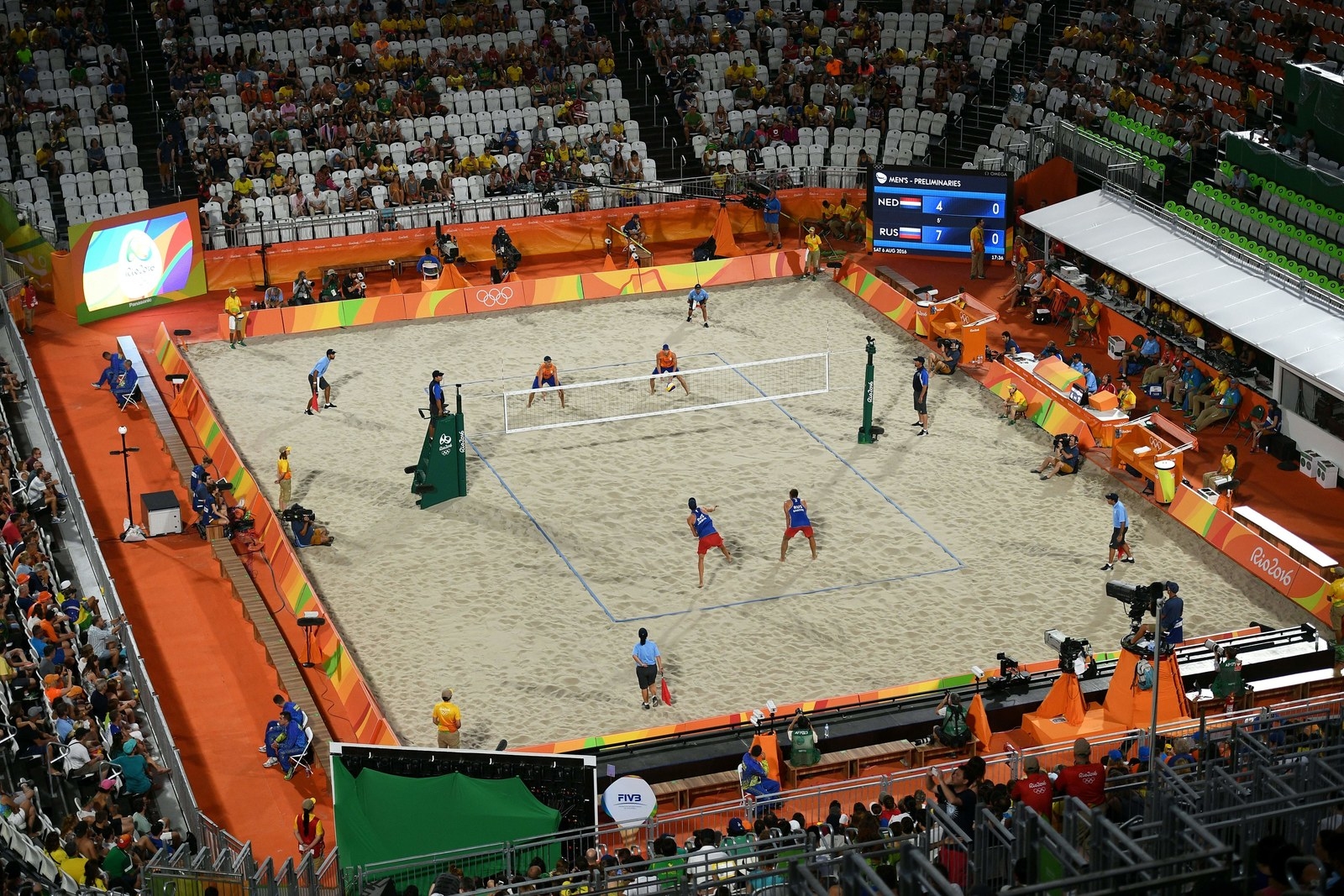 One of the craziest things about the sport is that it's played barefoot on sand, a surface that basically absorbs all of your speed and energy.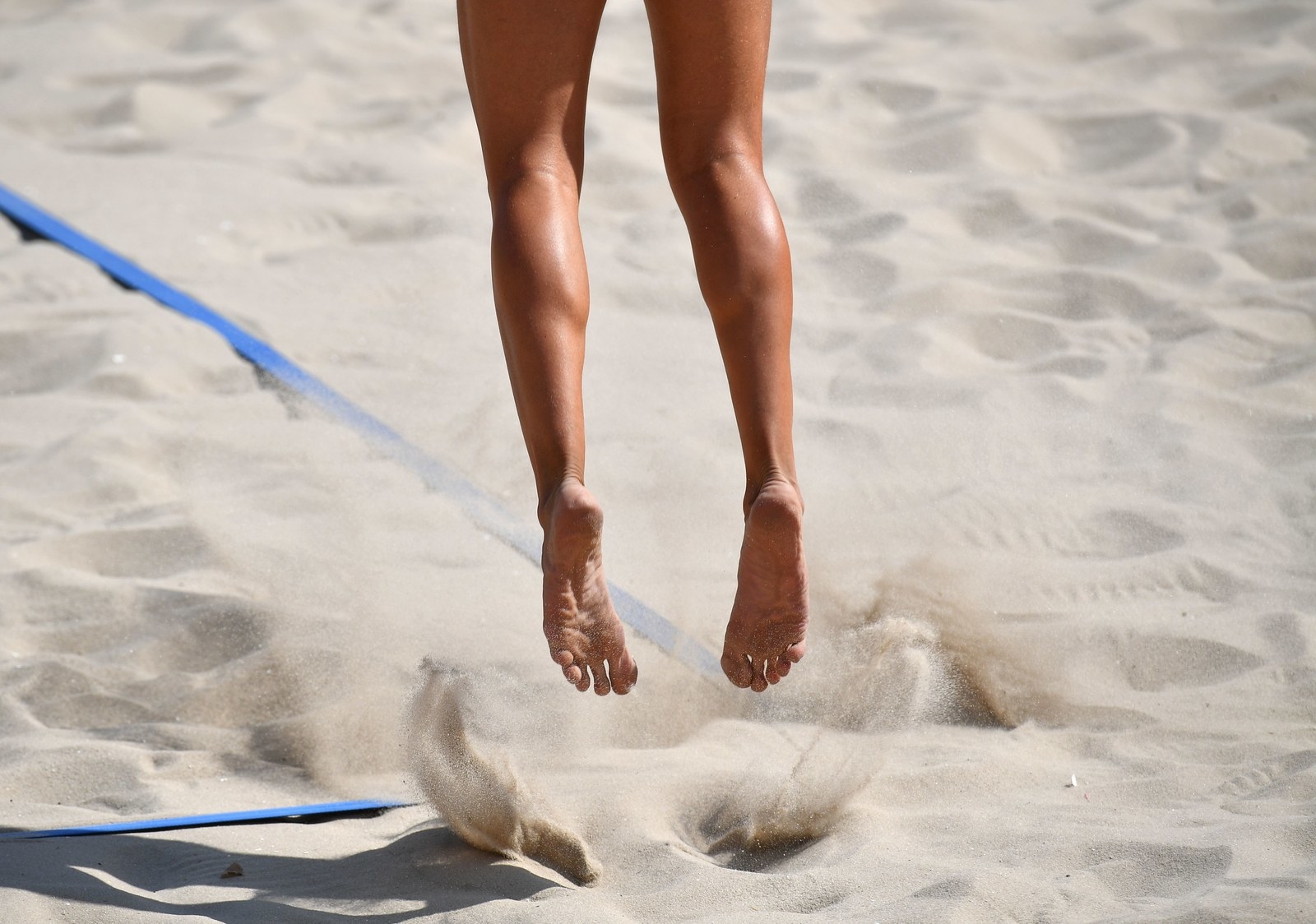 "Strong" is an understatement — each player has, like, 24 abs.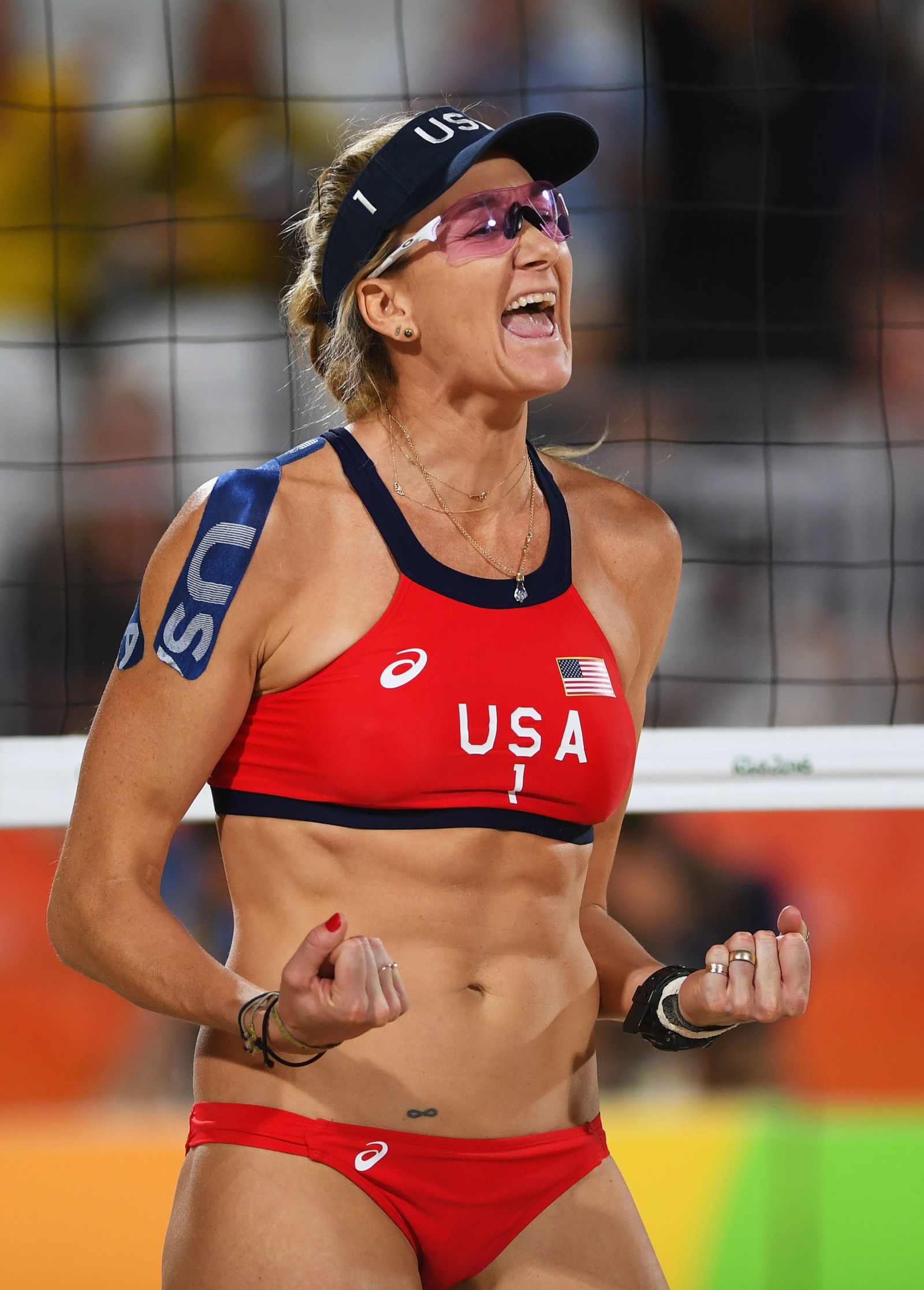 And insane biceps.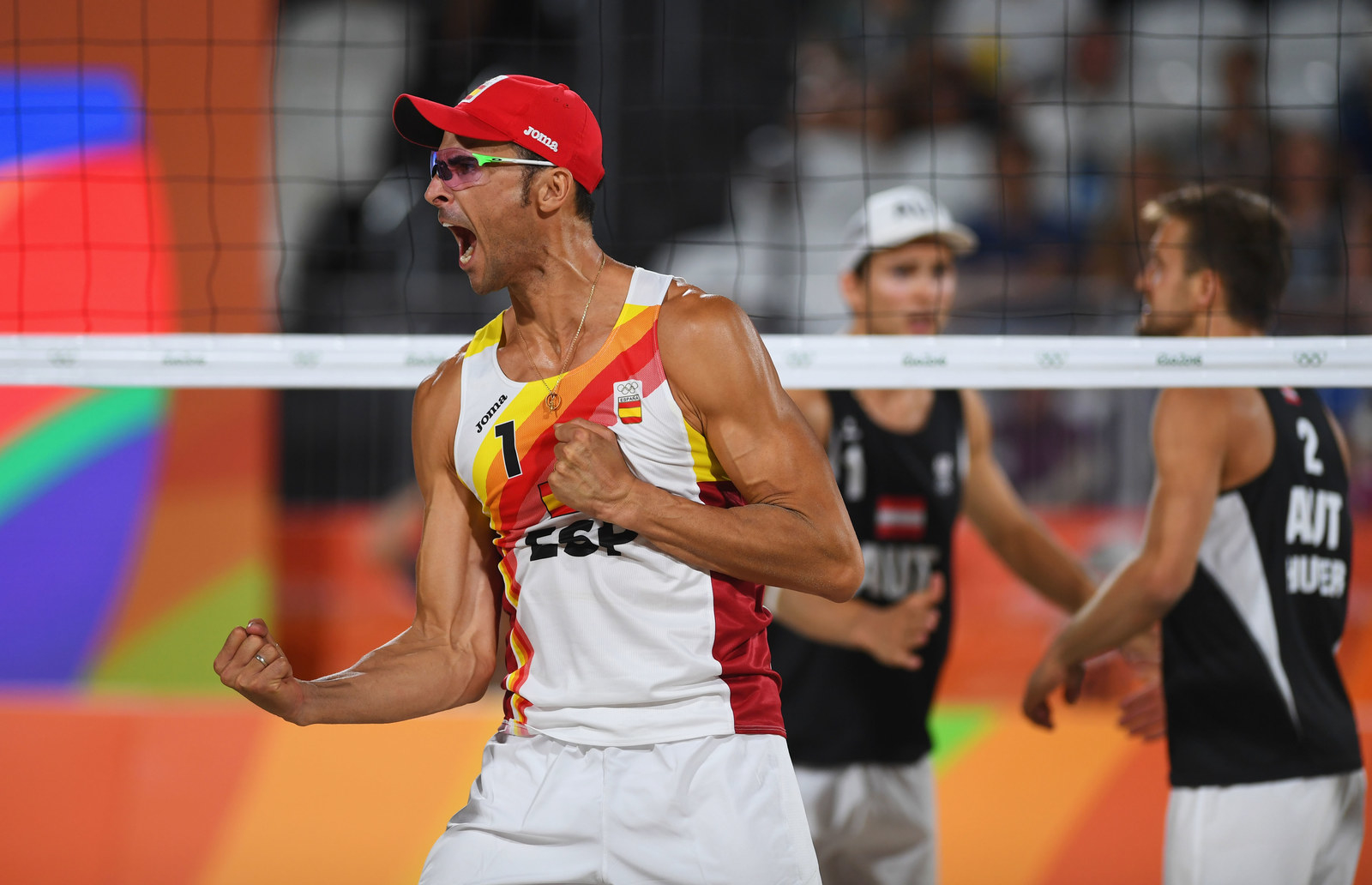 Players will do anything they can to save the ball. The dives, or "digs," are EPIC.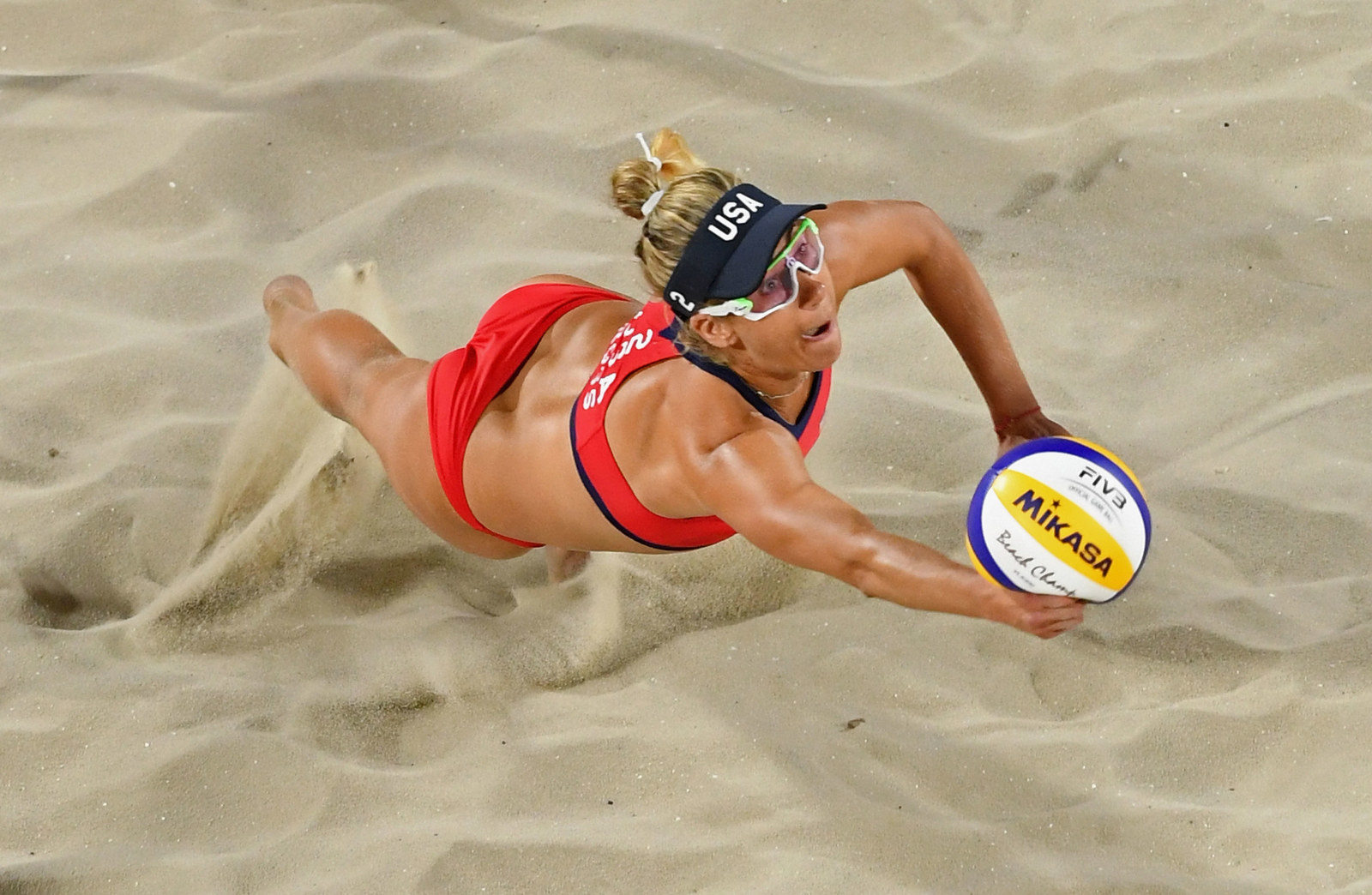 Much falling. Such elegance.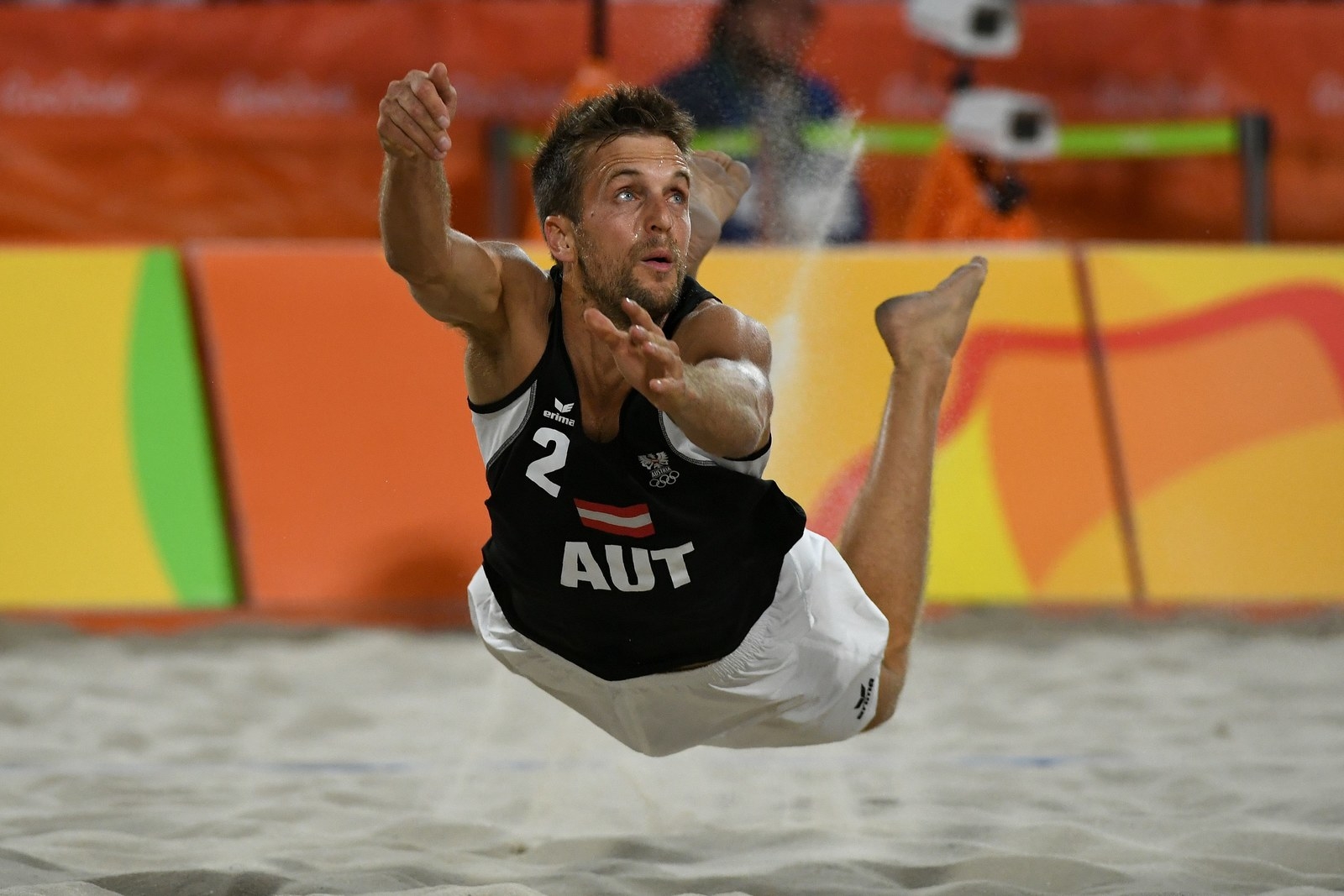 "Blocking" the ball is very strategic. Players use hand signals to indicate where they will attempt to block the opponent's play.
"Attacking" the ball typically involves "spiking" it. A player hits the ball forcefully with one hand in a downward motion.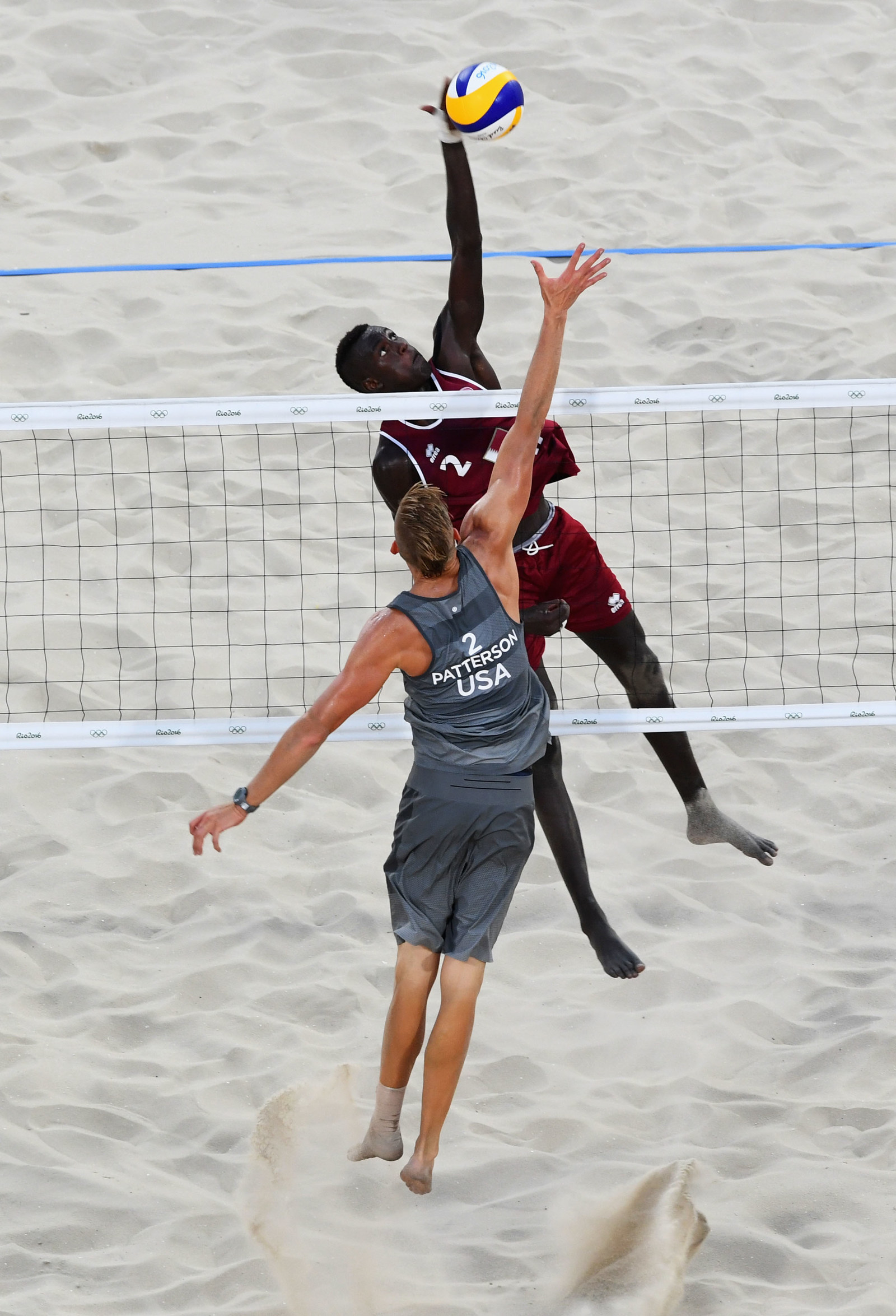 The venues are typically in the most beautiful locations in the world. The 2016 Rio Olympics are the first games to host beach volleyball at a natural beach since Sydney in 2000.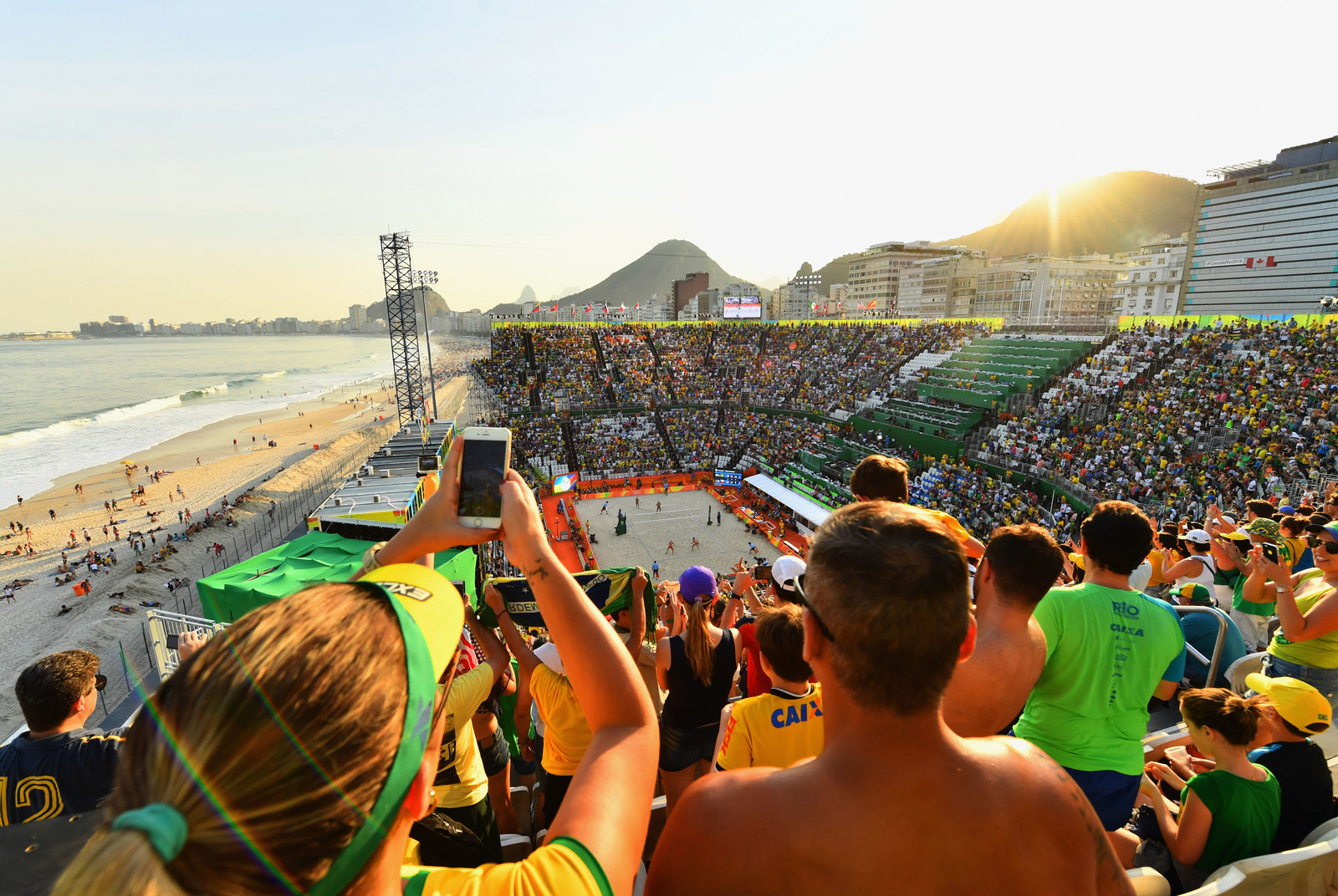 New in this Olympics is the ability to challenge official calls.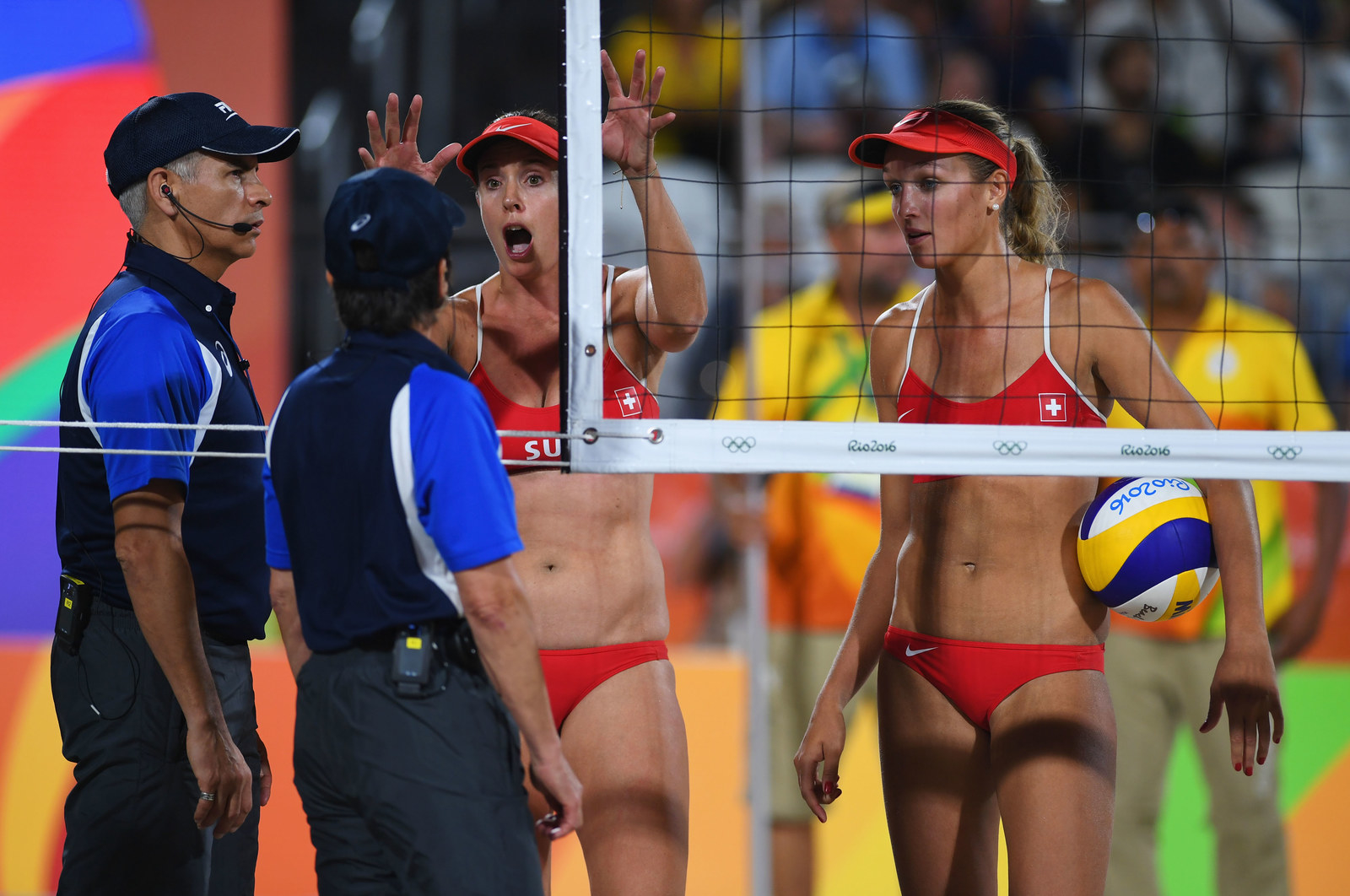 Another fun fact: Brazil has won the most medals in beach volleyball since the sport made its Olympic debut in 1996, while the US has won the most golds.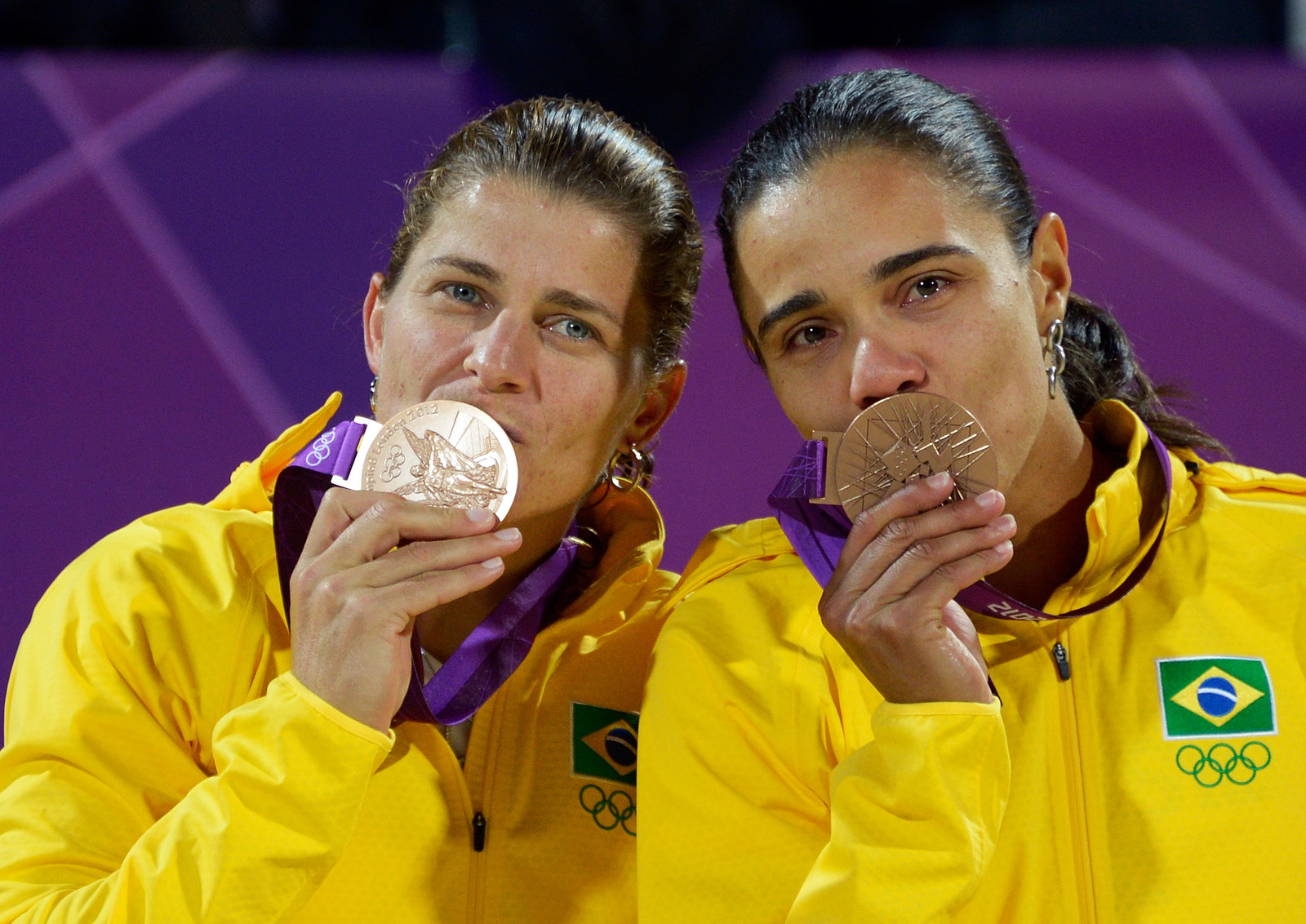 So, anyway, BASK IN THE GLORY OF BEACH VOLLEYBALL.
Sign up for BuzzFeed's Rio Roundup newsletter to get the hottest news each day of the games!