Iggy Azalea has taken to Twitter to accuse pizza chain Papa John's of leaking her contact information.
She then posted a screenshot of one of the random texts she'd received from an apparent family member of a Papa John's employee.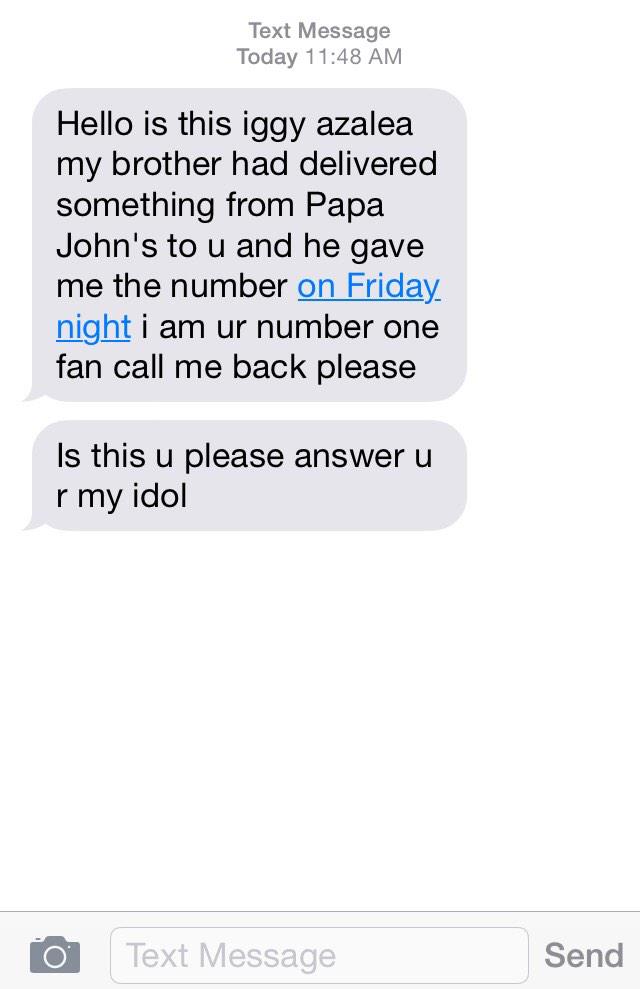 The Papa John's Twitter account responded to the accusations with a slightly tongue-in-cheek reply.
To which Iggy replied with:
She's not going to take this breach of privacy lightly.