Guys Answer The Hard Questions Women Have About Boners
Warning: Includes awesome GIFs of triumphant boners.
by
,
,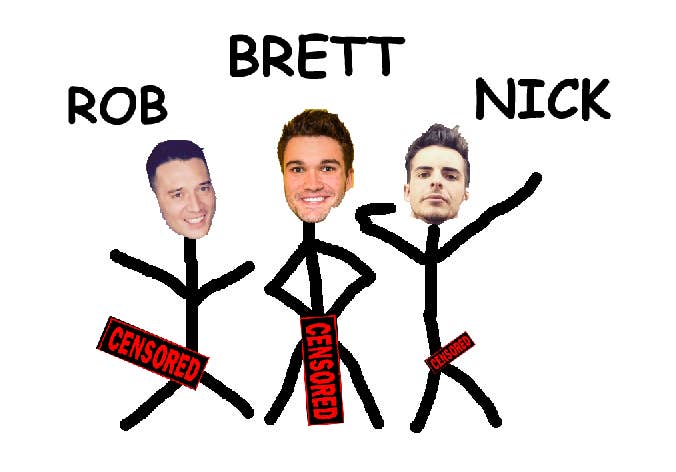 1.
Does it hurt when you have to tuck your boner into your pants?
2.
Does it always grow to the same size?
3.
Is your penis extra sensitive when you have a boner?
4.
Does it always point toward the same direction?
5.
Do you ever feel self-conscious about your boner?
6.
Do guys ever talk to each other about their boners?
7.
What's the quickest way to get rid of a boner?
8.
Which type of boner is best?
9.
Which is the least convenient type of boner to get?
10.
How is it possible to get hard after you finish?
11.
Do you finish every single time you get a boner?
12.
What's your favourite word for boners?
13.
When people talk about average dick size, does that mean with or without a boner?
14.
Can you break your penis when you have a boner?
15.
Which is more painful: getting kicked in the dick with or without a boner?
16.
Do certain fabrics affect your boner?
17.
If you're uncircumcised, do you prefer to look at your penis while it's hard or flaccid?
18.
Is it common for you to have a boner and not even realize it?
19.
Does cold water make your boner go away?