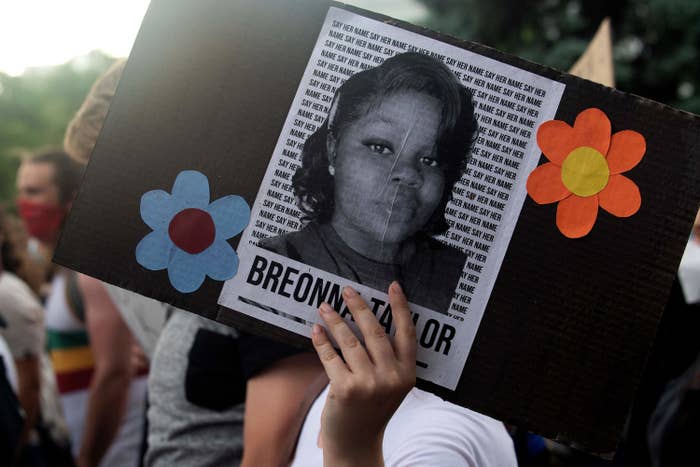 The date... June 5! The time... News O'Clock!
Only a third of the US thinks Trump is doing a good job handling the anti-police brutality protests.

The Brands have been doing the barest of minimum since they discovered racism last week, and we want to "recognize" them for that. We present to you...The News O'Clock Cookie Awards!!!
And, today would have been EMT Breonna Taylor's 27th birthday had police not shot her in her apartment on March 13. We talk to writer and editor Morgan Jerkins about Breonna Taylor's case and the ways that Black women are often left out of the conversation on police brutality.
You can listen to today's News O'Clock above, or also on:
Or wherever else you listen to your favorite podcasts.
Lastly, if you have thoughts on the nation-wide demonstrations, want to nominate a brand or celeb for a Cookie Award, or have anything at all that you want to share with us, feel free to send us an email: newsoclock@buzzfeed.com! You can either write down your brilliant opinion OR, even better, record it as a voice memo. You can email it to us or DM us on Twitter — we're @NewsOClock.