Hilary Swank Is Famous, And Her Insurance Still Won't Cover Basic Health For Women
"Women are seven times more likely to be misdiagnosed and sent home from the hospital in the middle of a heart attack."
Welcome to another new episode of News O'Clock!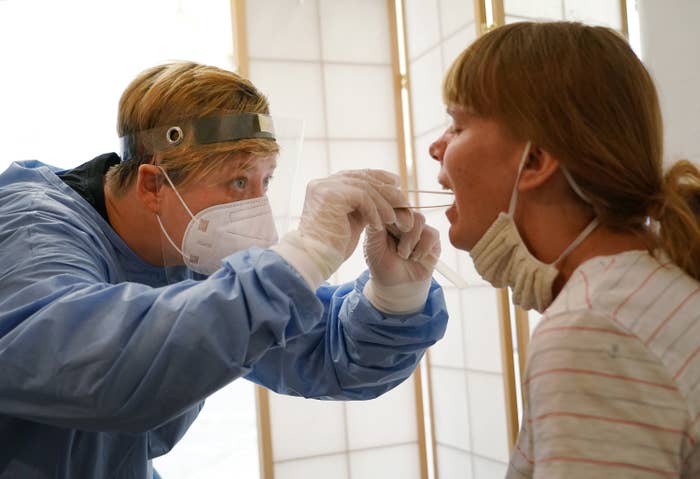 Which you can also listen to by clicking any of the links below!
Or find News O'Clock wherever else you might listen to your favorite podcasts.
On today's show, we're digging into these stories:
1. The Department of Justice reportedly looked into charging officials in Portland and Seattle this summer as protests were ongoing.
2. The newest American Girl doll is from the distant past, aka 1986.
3. We've discovered the newish kids movie Anastasia: Once Upon a Time, and it's broken our brains.
4. And we talked with Dr. Jenn Conti — cohost of The V Word — about why it's still so hard for women to get treated for their medical needs, even for famous actors like Hilary Swank.