On a recent visit to a restaurant in my neighborhood, I noticed this on the inside of their front door.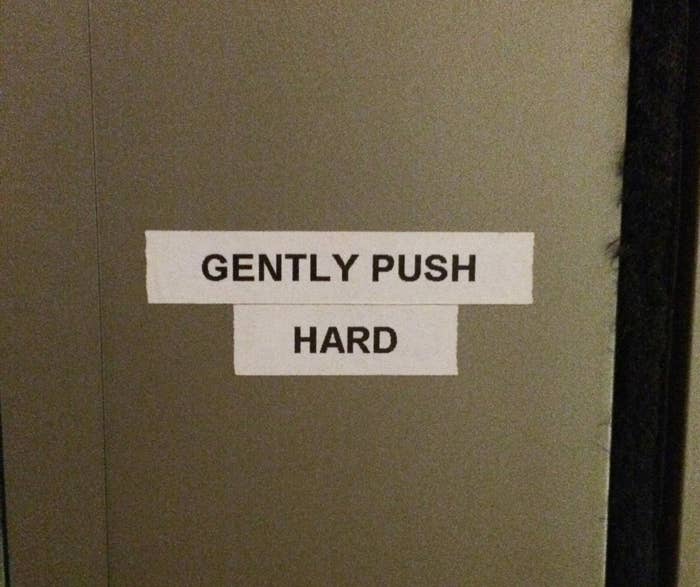 "These instructions are confusing." I thought. But then I pushed on the door and realized the door felt heavy but swung open easily. The seemingly contradictory instructions were pretty accurate.
The phrase, "gently push hard" stuck with me that night. And that's when I remembered a lesson I learned long ago.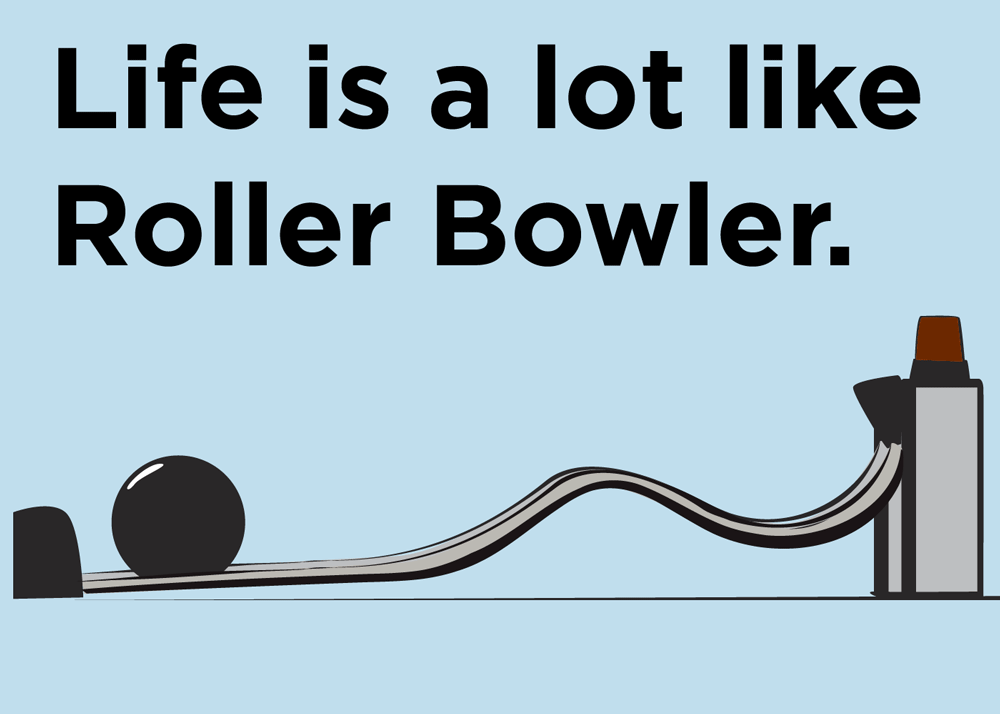 I don't know if you've played Roller Bowler, but to me it was the most tantalizing carnival game. Push the ball over the hump lightly enough it stays. Simple - gently push hard to win. But... that's where the game and life are similar.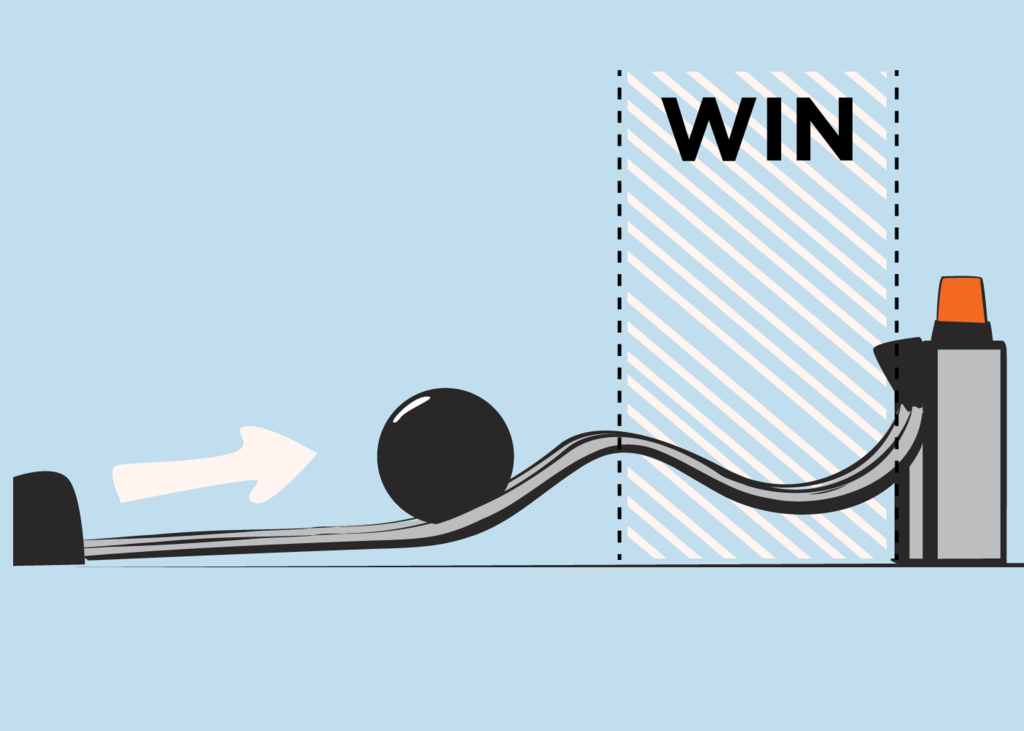 Sometimes I push the ball too gently. I am lazy, unmotivated. I procrastinate. I watch too much Netflix.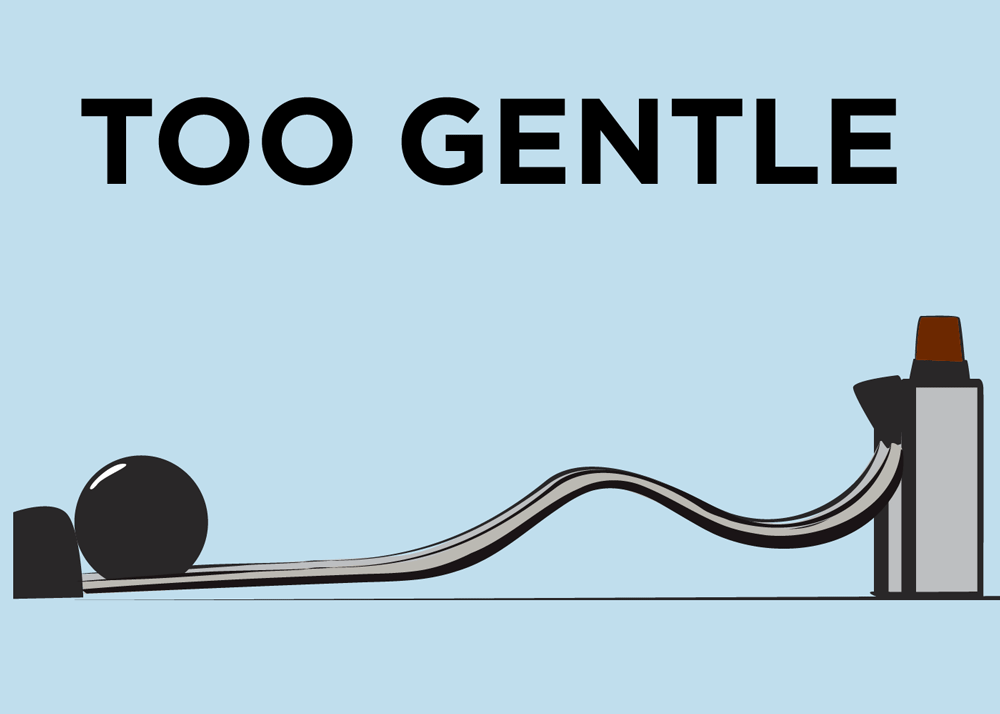 Other times I push too hard. I stay up late working. I overcommit. I get stressed out because I try to do too much.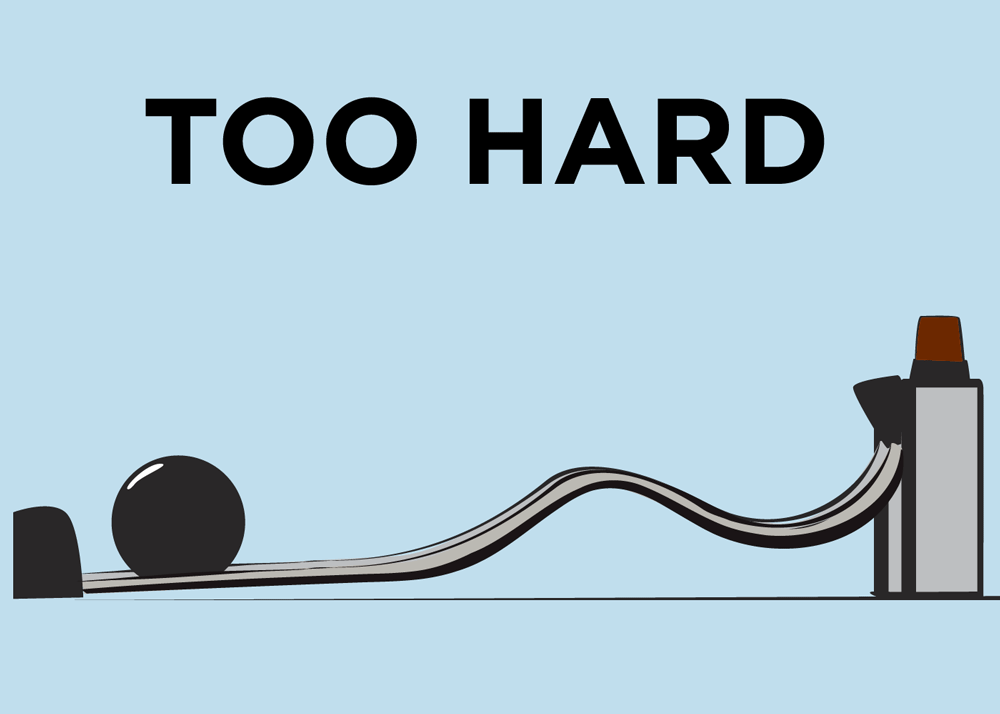 This is a repeating theme over and over in my life.
In school, I remember trying to maintain a healthy social life and a high GPA was tough. Sometimes I studied too much and second-guessed every answer. Other times, tests were much harder than I expected, and I failed.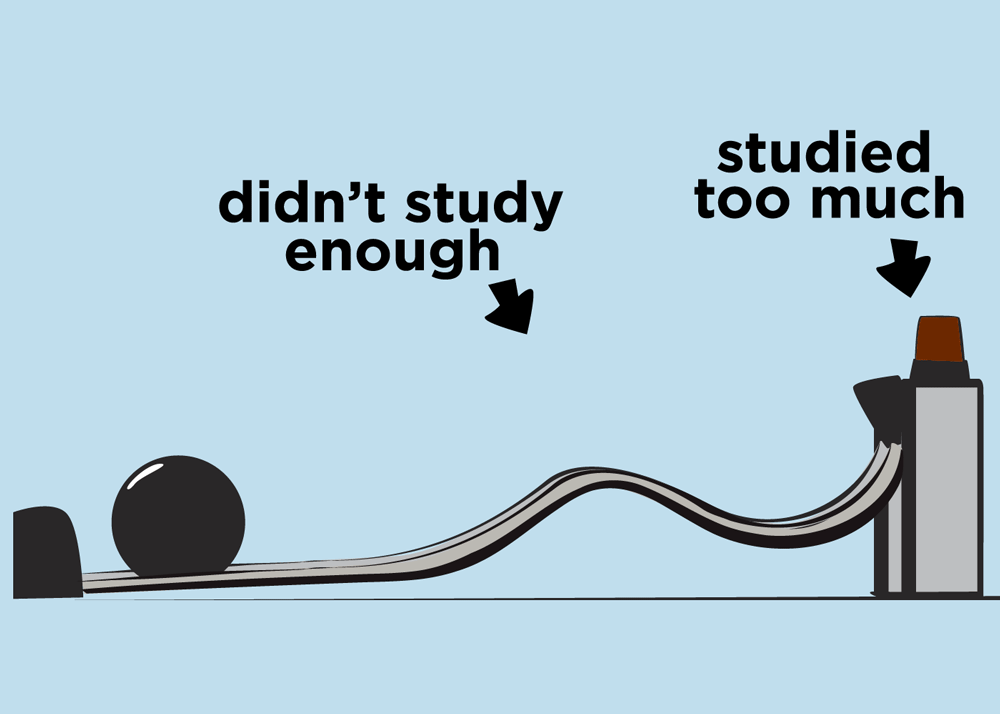 Then after college was over I was trying to make friends like a real adult, I didn't want to come off as desperate but I also didn't want to be emotionally distant.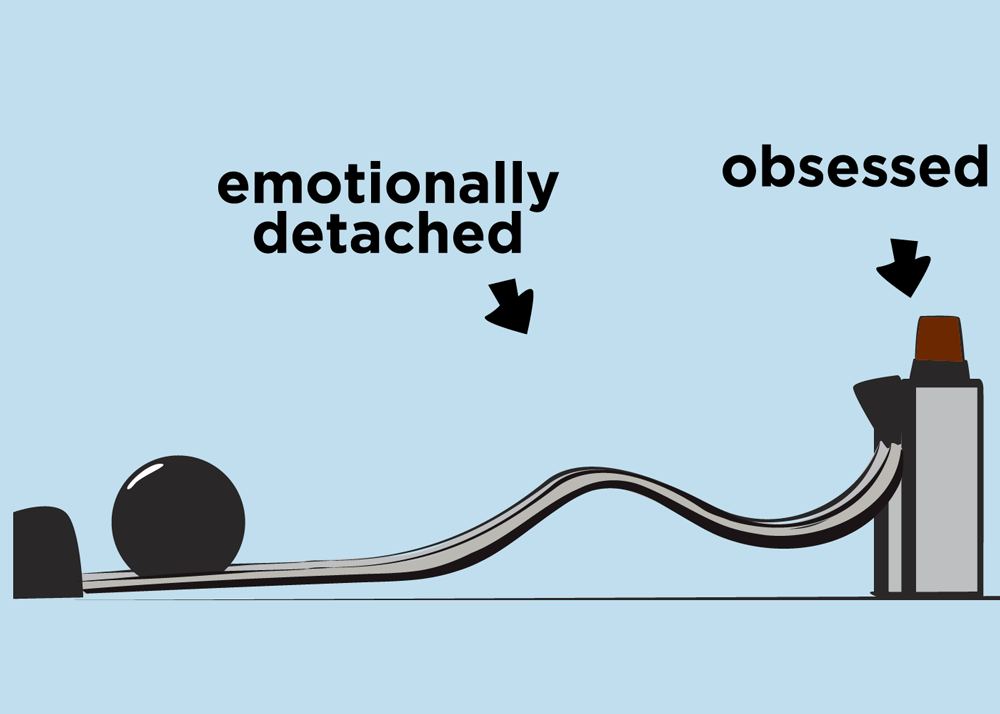 And now as an illustrator/writer, I try to create pieces that are fresh. But it's hard to find that sweet spot between "painfully obvious" and "reaching."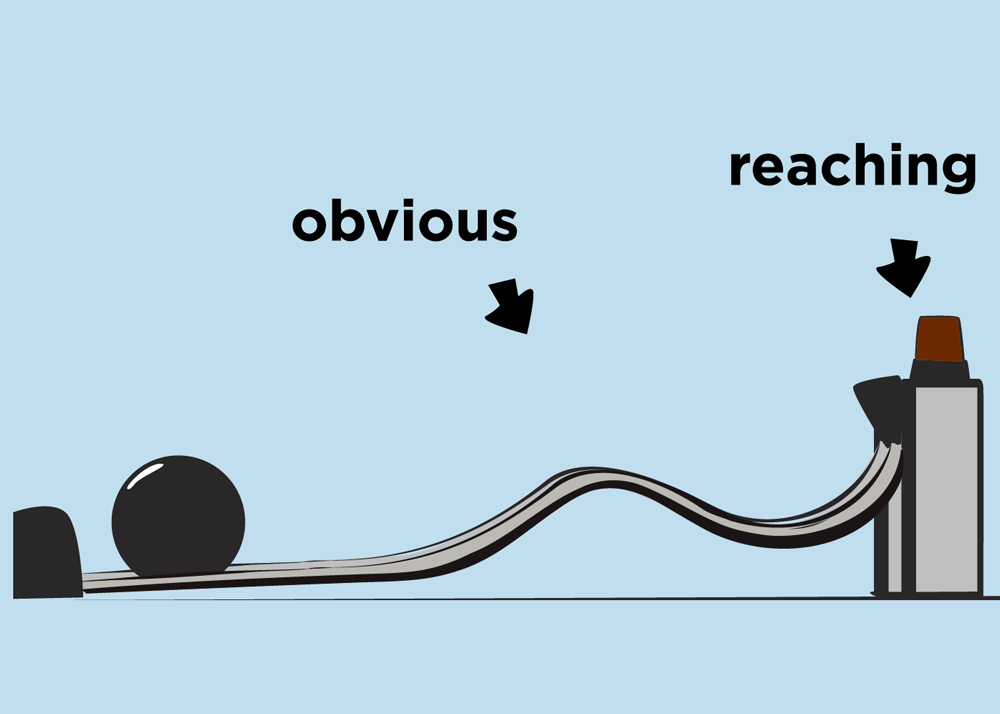 How to find balance? Obviously there's no easy answer to that question. Too many moving pieces. (Though I find great solace in gratitude and empathy and my faith.) But I think the first step is to identify the two extremes you are dealing with right now.
If you can identify the extremes, I think it's easier to talk with others about your dilemma. What are the two extremes you think of when you see this analogy? Let me know in the comments below!