If there's anyone who wasn't on the Tiger King hype train, it was Carole Baskin. She called the documentary "disappointing" and didn't give any public interviews after the show hit Netflix, even though her story is one of the most memorable aspects of the series.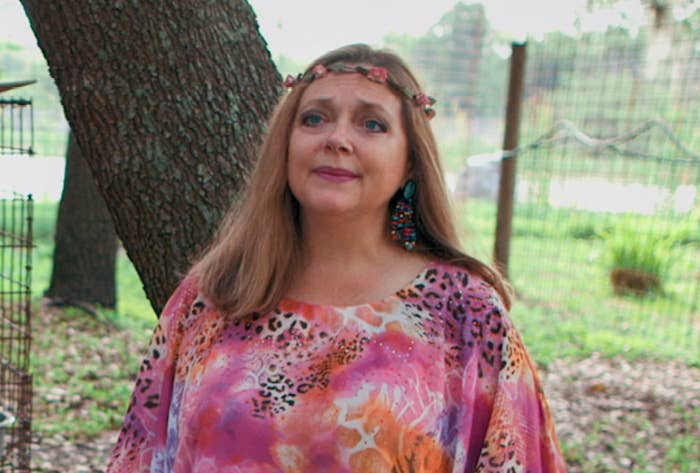 The pair pretended to be from a production company that books celebrities for late-night talk show appearances. Carole initially declined but then agreed on the provision that the interview would only be about cats.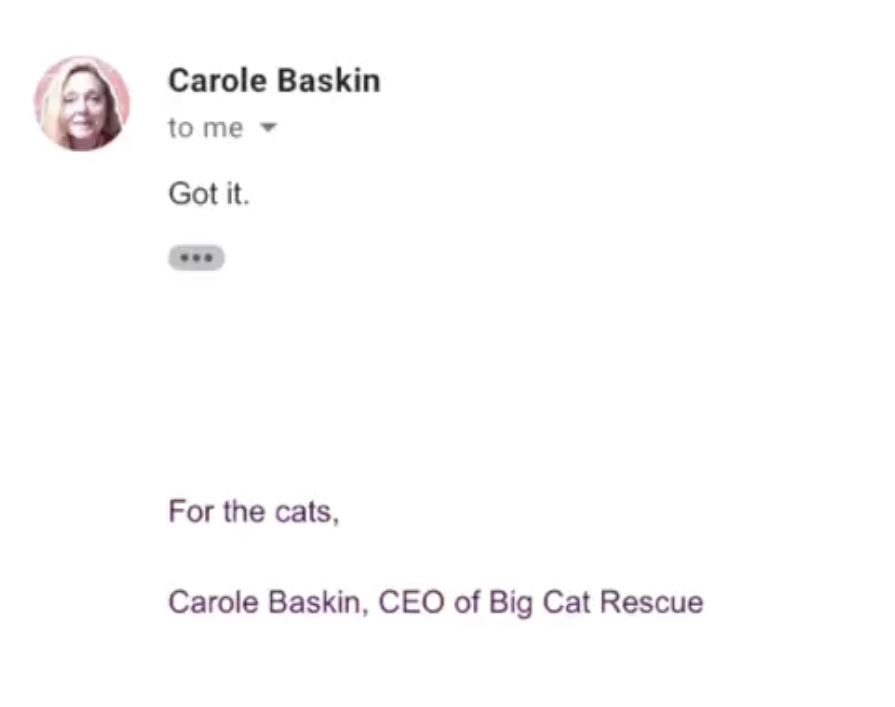 They then found a bunch of clips of Jimmy Fallon interviewing guests and talking about cats, and had them at the ready on an iPad.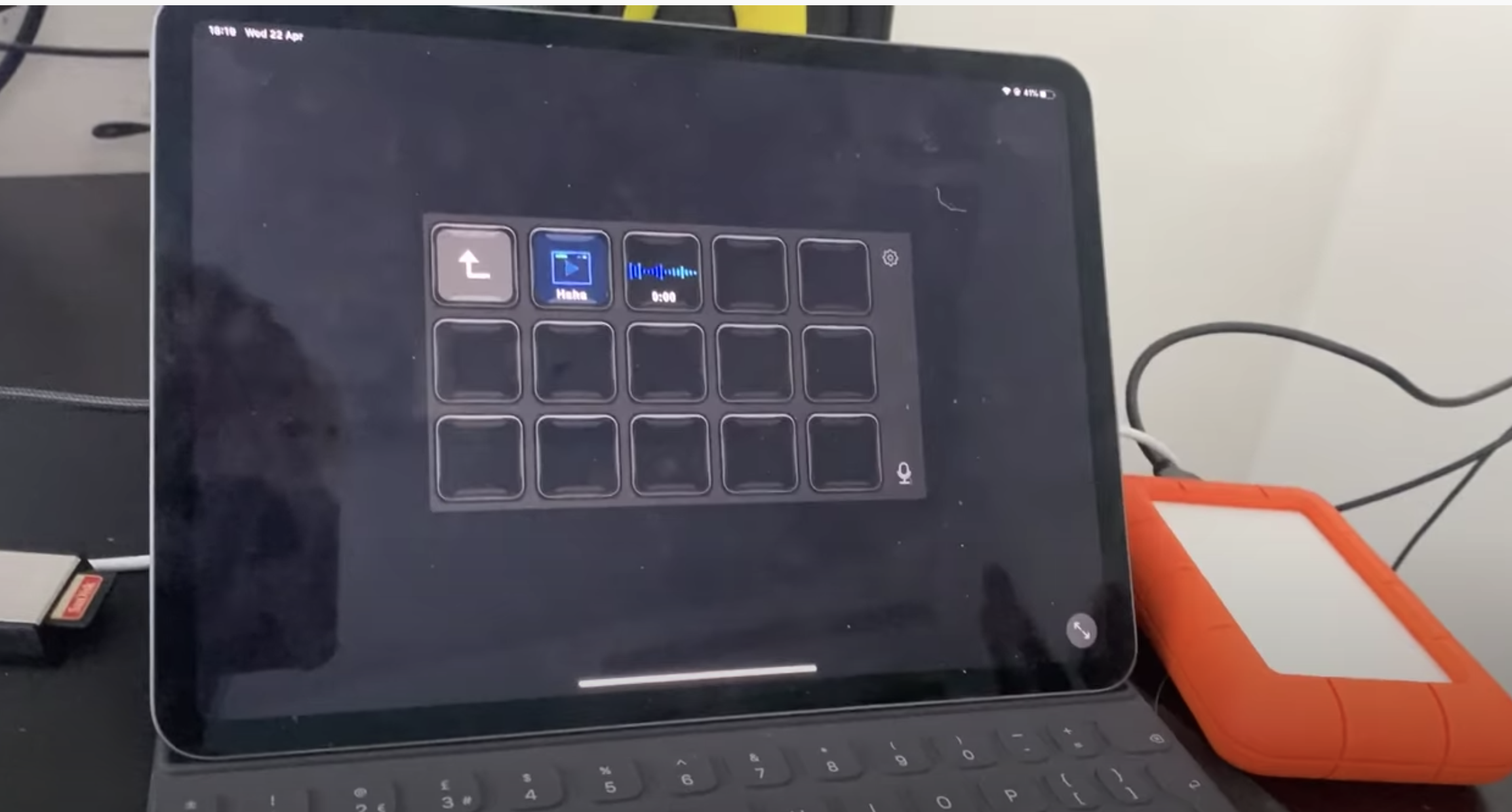 Archie even had an excuse ready as to why Jimmy obviously wouldn't be appearing onscreen himself.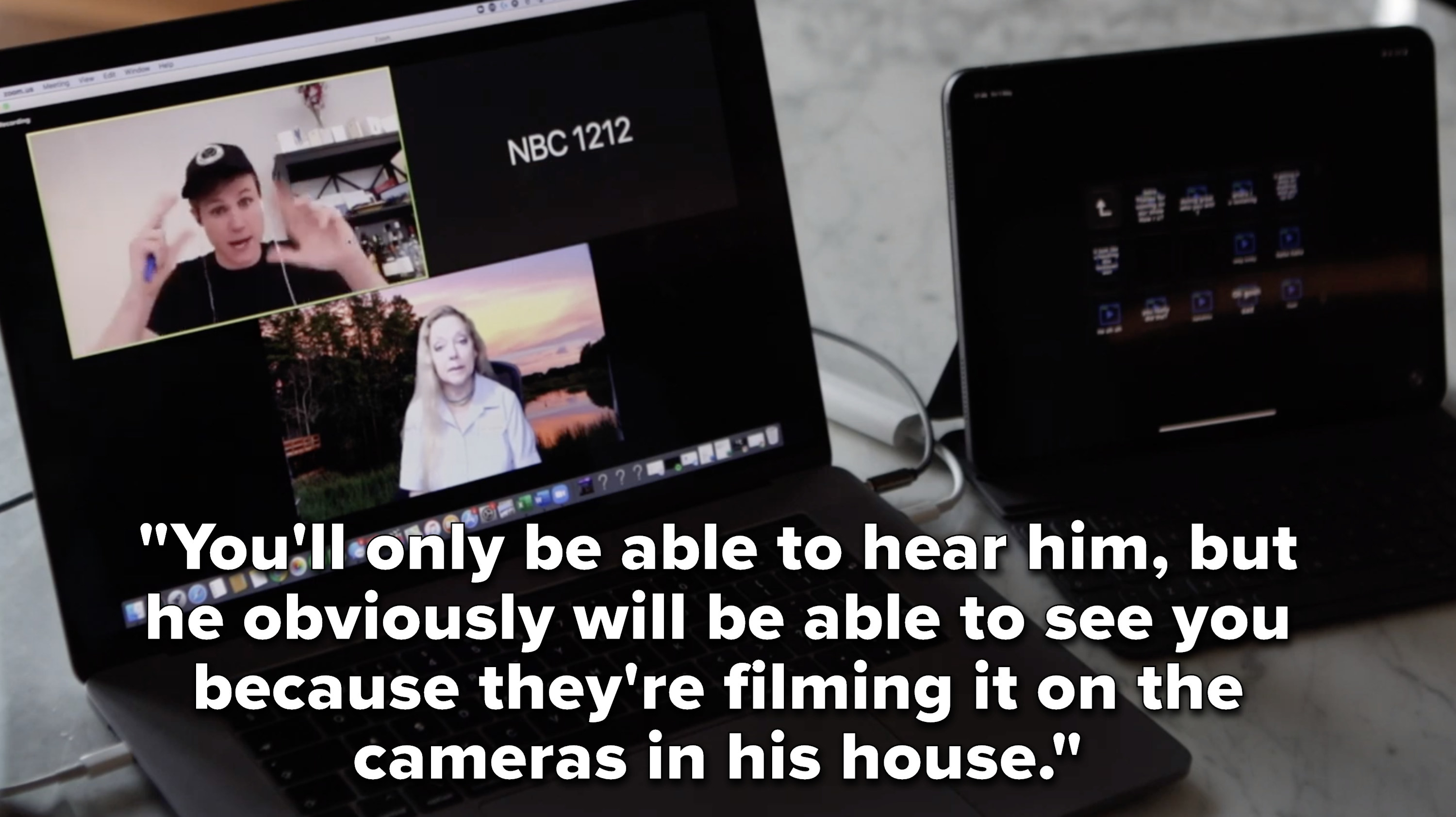 To further convey the legitimacy, they pretended that they were remotely talking to multiple crew members.
Archie asked Carole about her life during the coronavirus. She's currently with her husband and is working every day at Big Cat Rescue.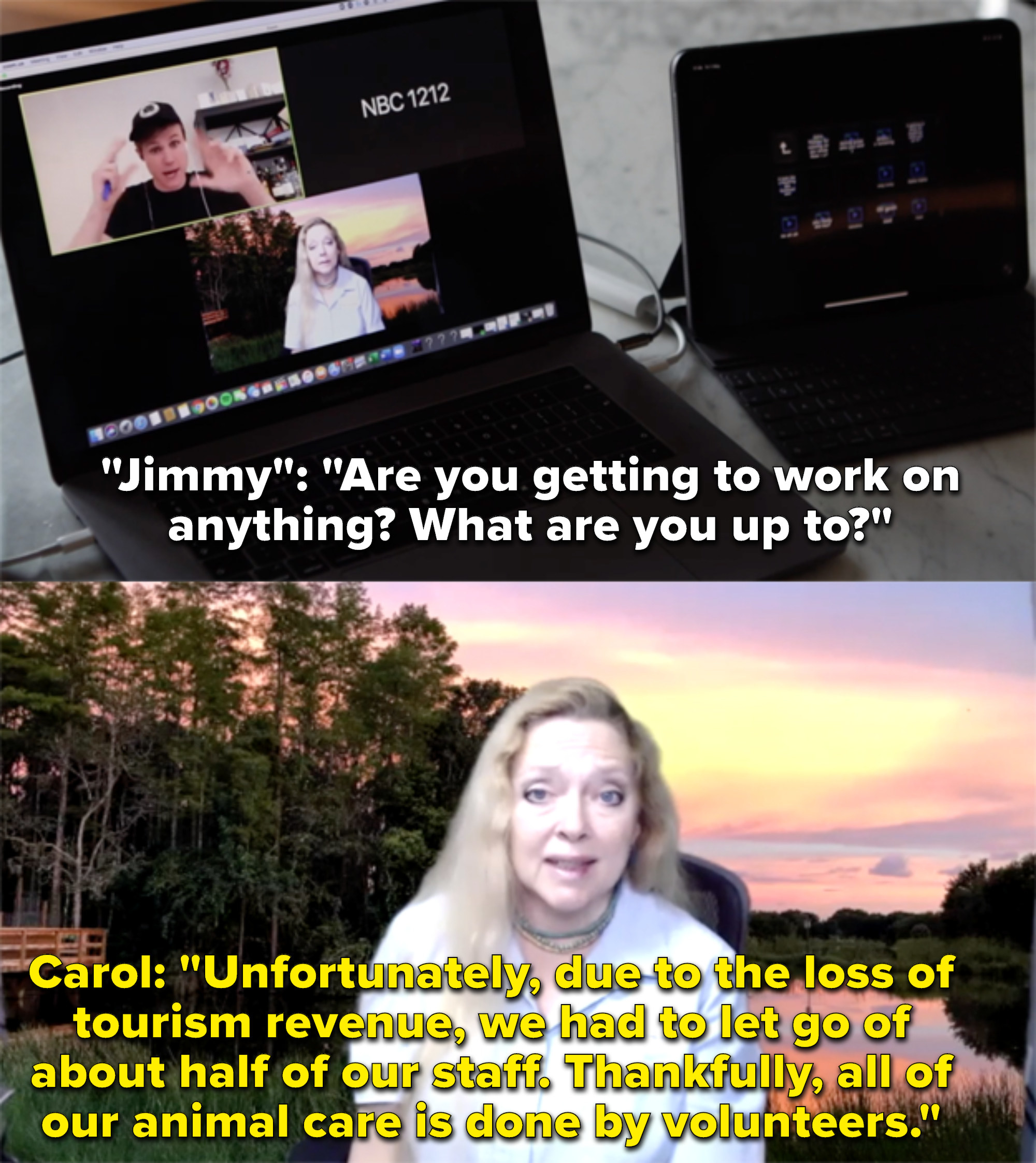 She even clarified that her headpiece was a type of lei.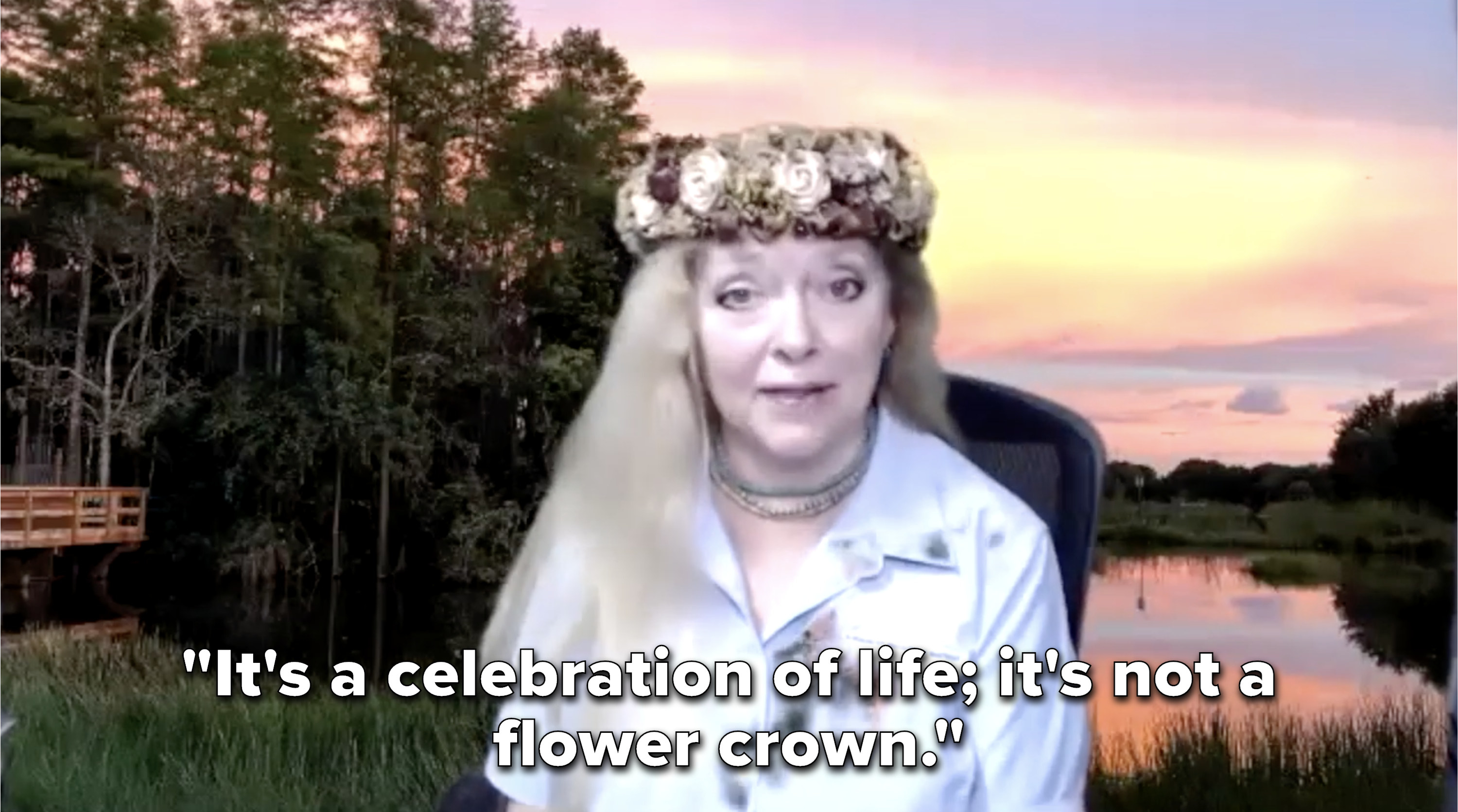 Carole finished the interview by asking people to support the Big Cat Public Safety Act and not pay to see tiger cubs.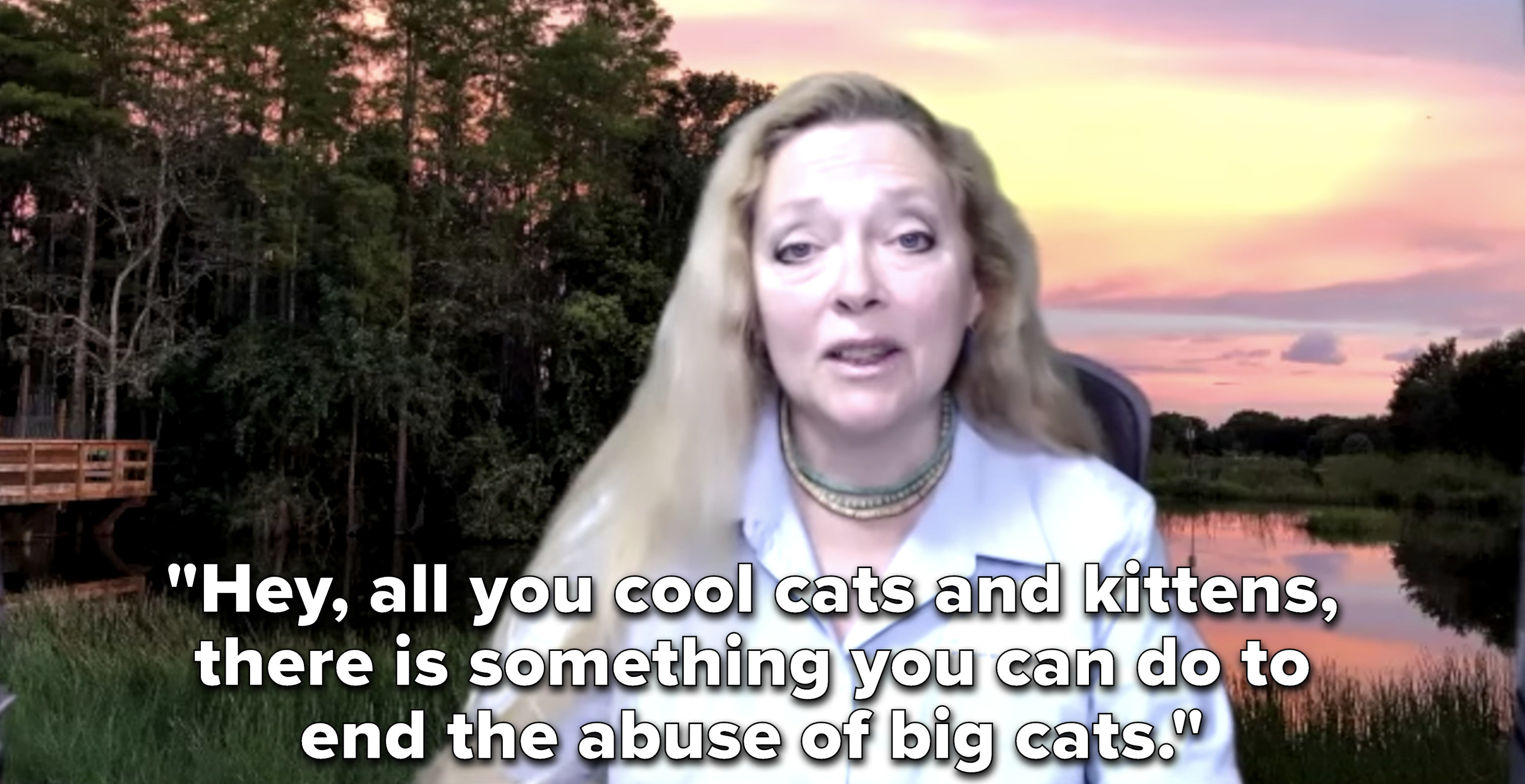 There you have it, folks: Carole's first post–Tiger King interview, courtesy of not Jimmy Fallon.