Travis Scott posted a video addressing Friday night's Astroworld Festival after at least eight people died and dozens more were injured.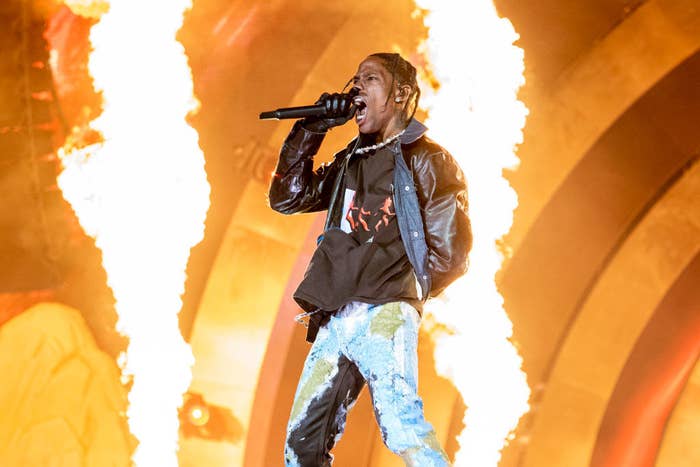 According to the Houston fire chief, the "mass casualty event" occurred during Travis's set. Videos show ambulances making their way through the crowds and some attendees screaming for the show to stop. Travis occasionally paused — such as pointing at an ambulance and asking, "What the fuck is that?" The show ended around 10:10 p.m. — reportedly 30 minutes earlier than originally planned, but 40 minutes after the "mass casualty" event begun.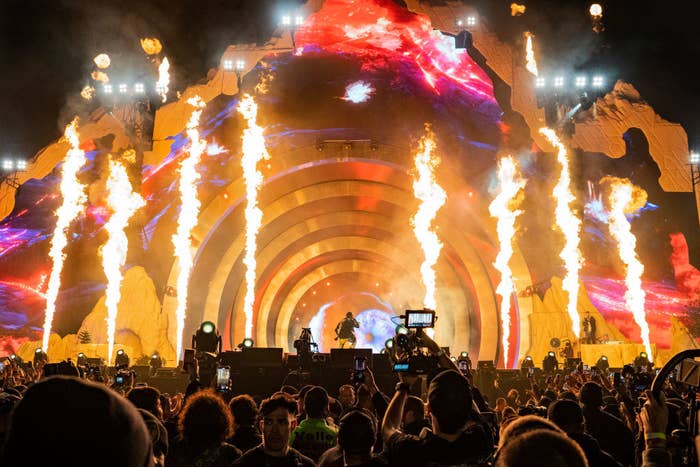 Yesterday, Travis posted a statement on social media where he wrote, "I'm absolutely devastated by what took place last night. My prayers go out to the families and all those impacted by what happened at Astroworld Festival."
Travis then posted a black-and-white video of him talking directly to the camera on his Instagram story, where he said, "I just wanna send out prayers to the [lives] that were lost last night. We're actually working right now to identify the families so we can help assist them through this tough time."
He continued, "My fans really mean the world to me, and I always just really want to leave them with a positive experience. Anytime I can make out anything that's going on, I stop the show and help them get the help they need. I could just never imagine the severity of the situation."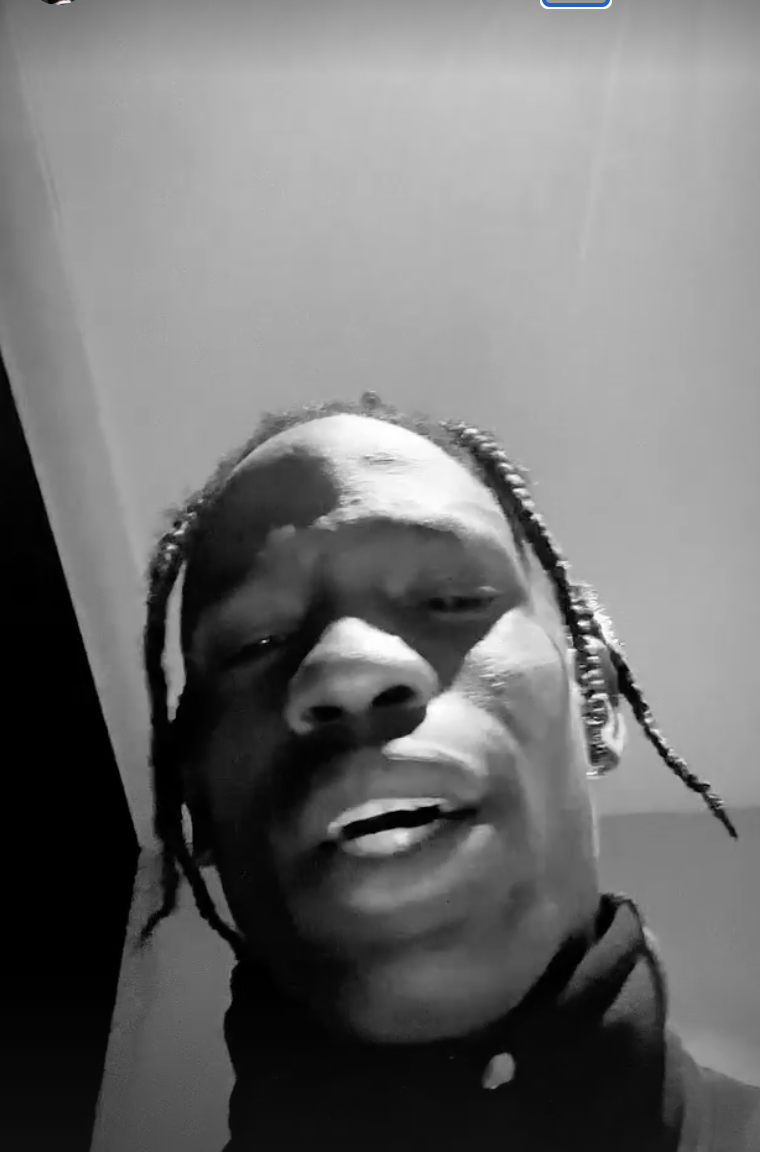 Travis then reiterated that he was working with Texas authorities to "get to the bottom of this" and added, "I'm honestly just devastated. I could never imagine anything like this happening. I'm going to do everything I can to keep you guys updated and keep you guys informed on what's going on. Love you all."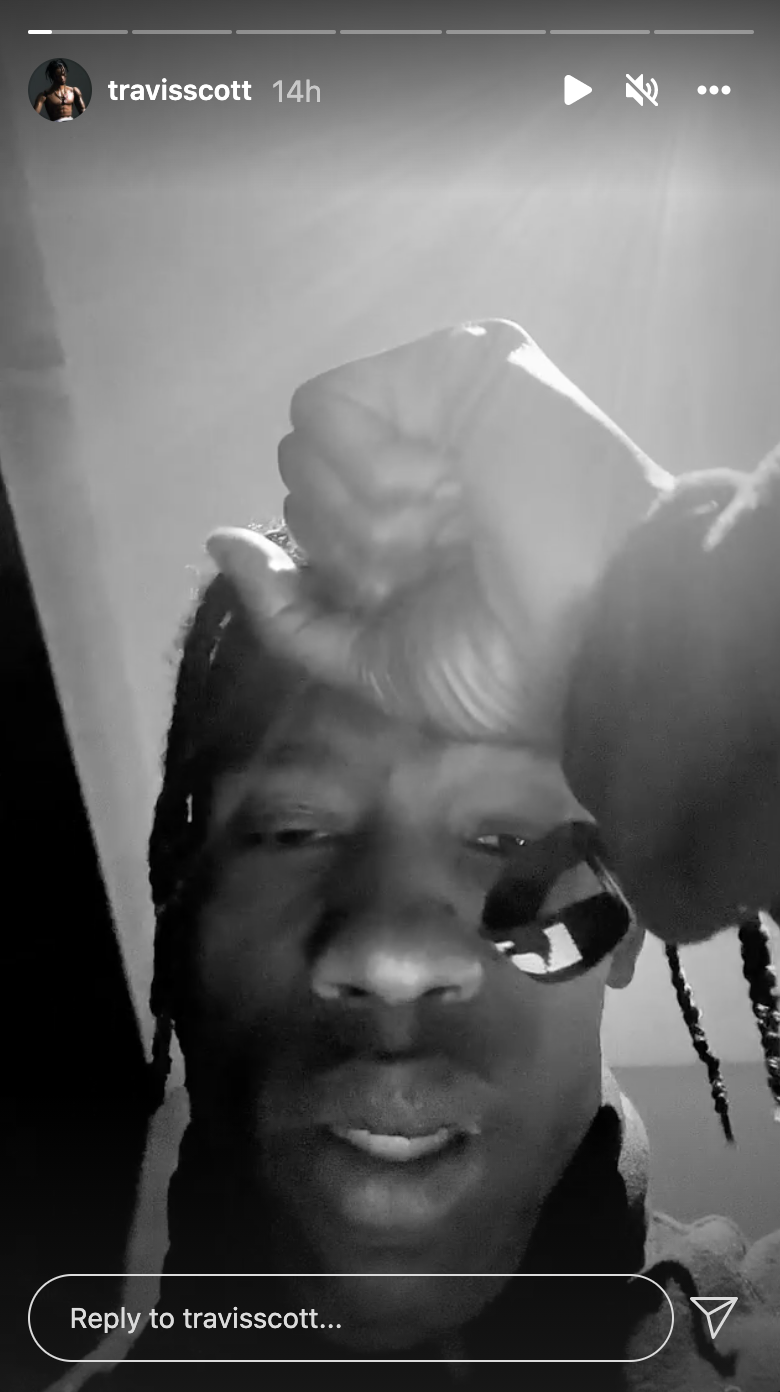 This is the third year of the festival, named after Travis's album of the same name. In 2019, three people were hospitalized with leg injuries after a stampede at the festival. Travis himself was previously charged with inciting a riot in 2017 and pleaded guilty to reckless conduct after his set at Lollapalooza.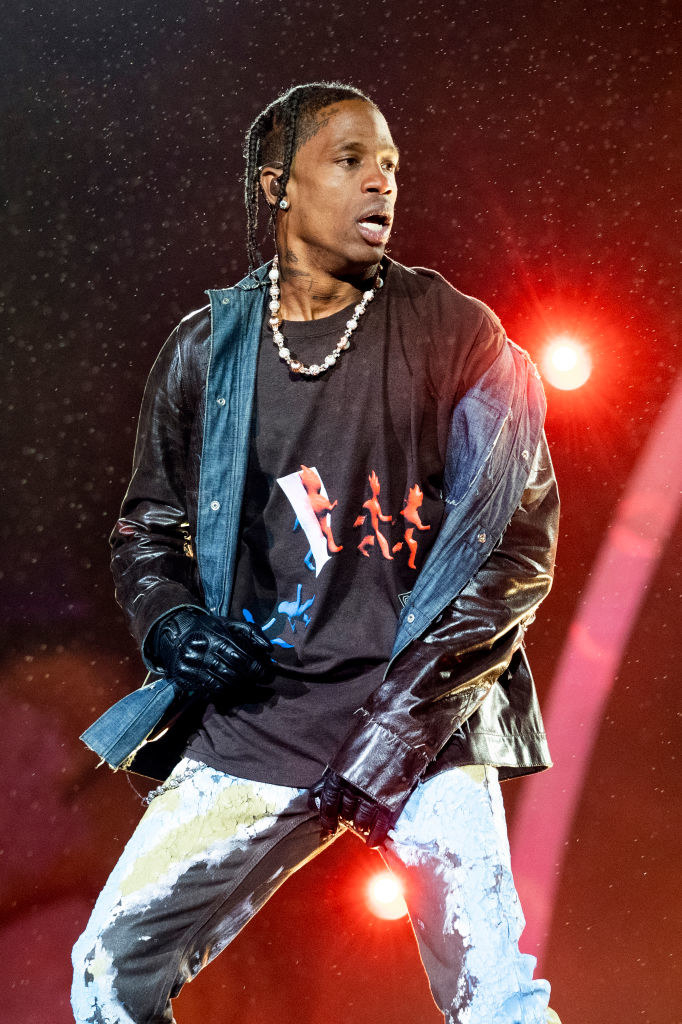 Sending our love to Houston!