I was perusing some Super Bowl 2021 pics, as you do, when something struck me — namely, the photos of the seats in the arena.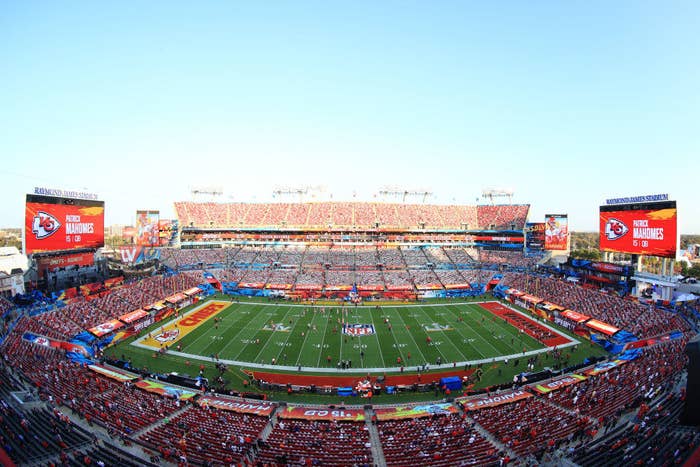 SURELY those are not real people...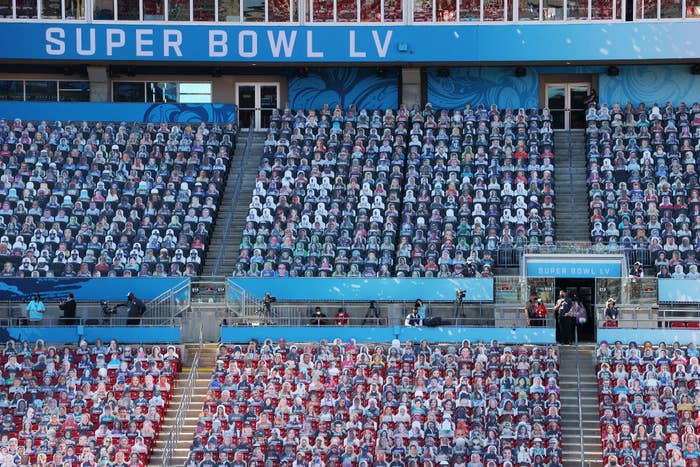 Yup, those are some cardboard cutouts.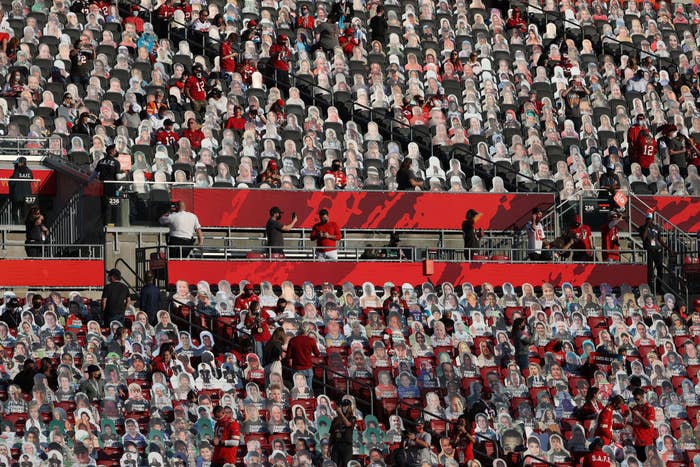 What sweet, dystopian nightmare are we living in?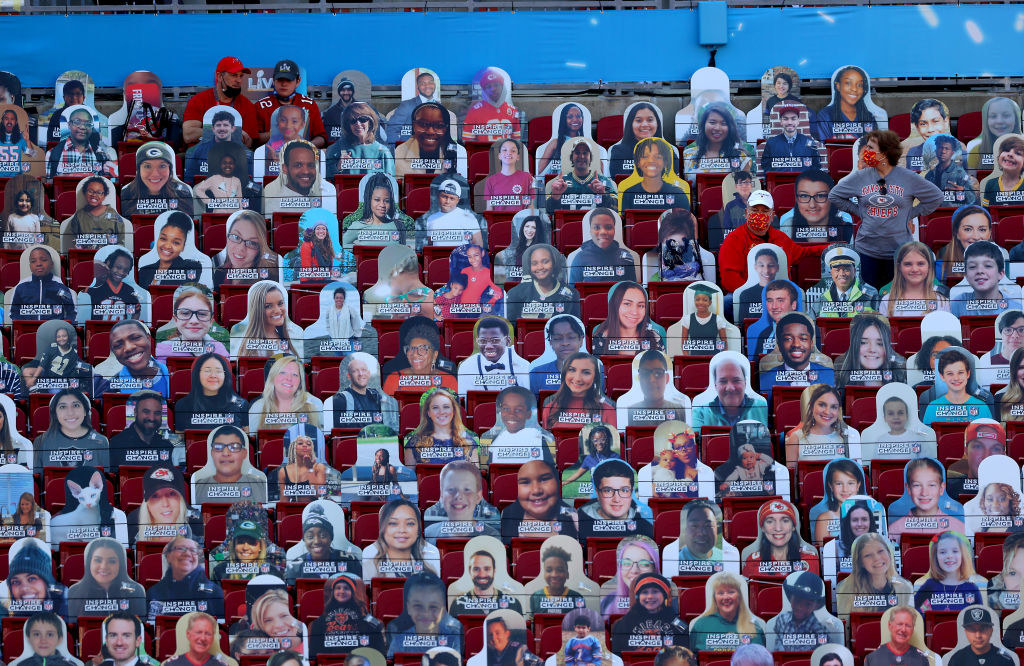 According to Insider, 25,000 real fans were allowed to be in the stadium — but the NFL added 30,000 cutouts to make the stadium look full and help make sure that fans are spread out.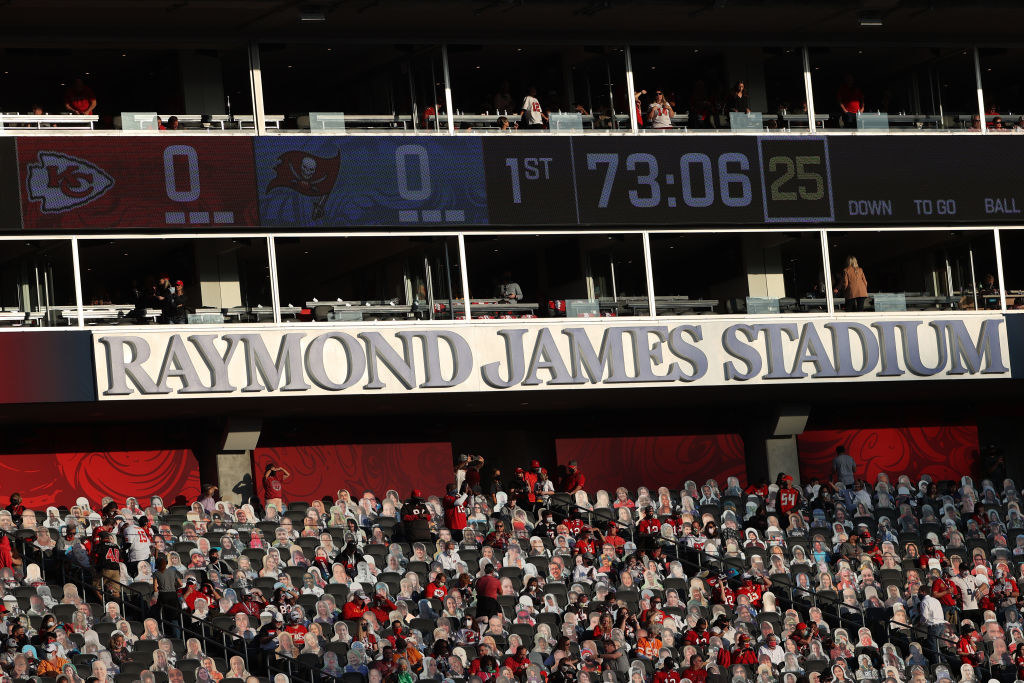 BUT THAT'S NOT ALL. There are CELEBRITY cutouts!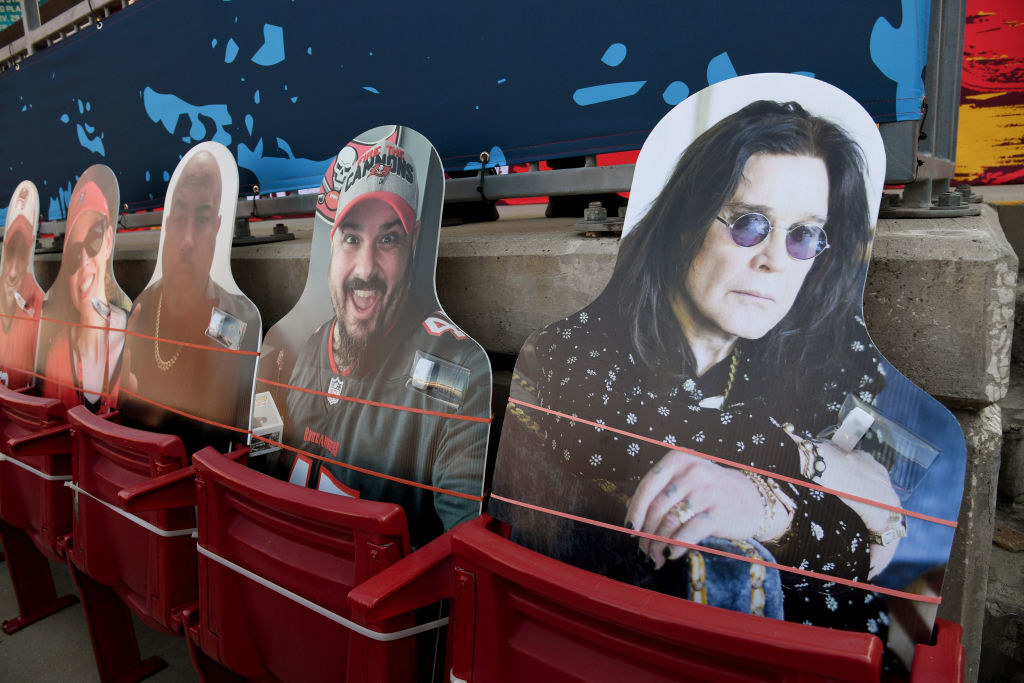 BRB, need to go stare at a wall for a bit.