Game 1 of the World Series took place tonight, with the Tampa Bay Rays facing off against the Los Angeles Dodgers at Globe Life Field in Arlington, Texas. The Dodgers ended up winning, 8–3.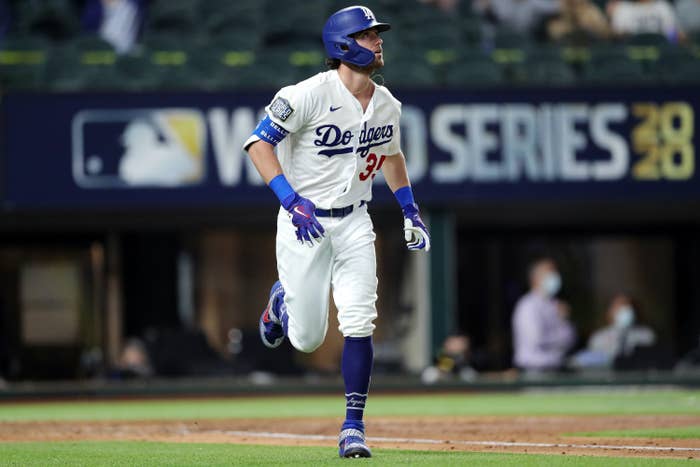 Due to the COVID-19 pandemic, the stadium allowed limited in-person attendance, while also filling some seats with fan cutouts. And who was in the front row? K-Pop superstars BTS, of course.
Why did the Dodgers shout out Yoon-gi (known to the ARMY as Suga)? It might have something to do with him coming out to support the team in the past. Just check out this photo he snapped with Dodgers pitcher Hyun-jin Ryu in May 2019.
No matter who your favorite member of BTS is, it's more than likely that their presence gave the Dodgers extra power to kick some Tampa Bay butt.