Saweetie Had An "Epiphany" After Meeting Cher And Is Redoing Part Of Her Debut Album
"I lost a lot of inspiration when I first got signed because I was working so much."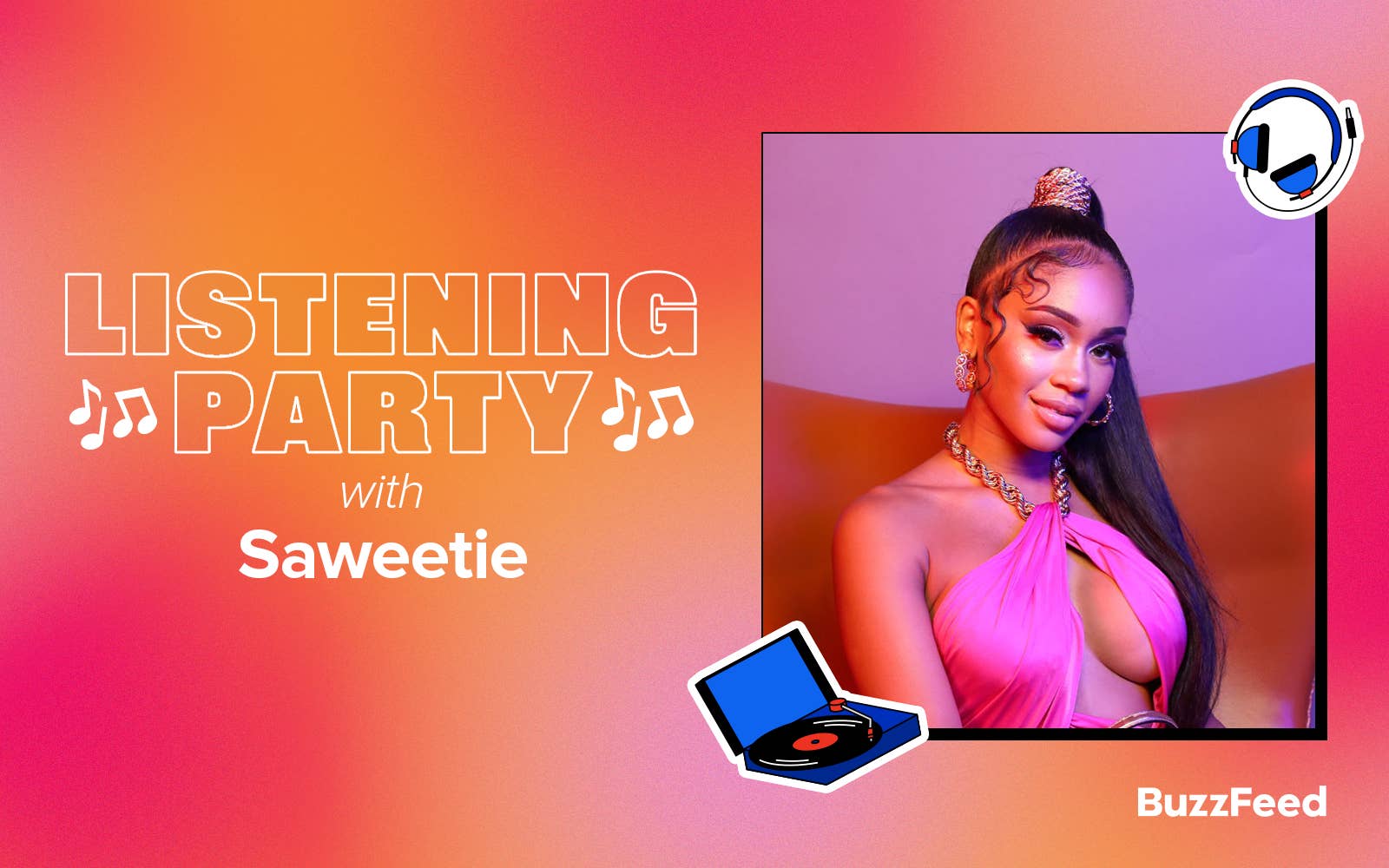 Saweetie's on a roll. From her debut EP High Maintenance to her hit song "Best Friend" with Doja Cat, the 27-year-old's music has been inescapable. So, we spoke to the rapper and California native about her upcoming debut album, Pretty Bitch Music — and why fans might have to wait a little longer.
What's the first album you bought?
The first album that I bought was Aaliyah.

Have you ever been starstruck?
Yeah, when I met Beyoncé. She just reminds me of, like — honey, she just glows so much. I mean, she's Queen Bey! She was such a joy to me. She radiated. I'm happy I was able to meet her.

What inspired your latest single, "Fast (Motion)"?
"Fast (Motion)" was just really to show my athletic side. I grew up competing and playing sports, I felt like we've seen business Saweetie, we've seen glamorous Saweetie, music Saweetie — what does athletic Saweetie really look like? It's an ode to all of my female athletes out there.

Describe your upcoming album in three words.
It's pretty bitch music! [Laughs] We can actually dissect those words, because when I say pretty, I would really love to give the power back to my fans. I feel like, as a woman, people are always telling us what's not cute, what's cute, what's hot, what's not hot — but what's pretty is the skin you're in, your aura, your confidence, your self-esteem. It goes beyond your face value.
Then bitch, I was inspired by Thug Life by Tupac — so it's basically an acronym. It's boss, independent, tough, CEO, and hifey. For those who don't know what hifey means, I'm from the Bay, it means turning up and having a good time.
Then music: everything is intentional. I want this album to be sensational. I want to inspire, I want to motivate. I want this music to spread, like, a pretty-ass, contagious-ass virus [laughs].

What's the most personal song on the album?
"Pretty Bitch Music" — not to be mistaken with "Pretty Bitch Freestyle." I might change it because there's just so many "Pretty Bitch, Bitch, Bitch" everywhere. It's a nostalgic moment for me, not with time the era, just for me in my journey. It's me expressing how I feel about everything that's happening.
BuzzFeed: Can you give us a sneak peak of some of the song's lyrics?
Saweetie: I think my favorite line from there is, "Only baggage that I bring is designer." I think that's just a great euphemism for who I am as a woman.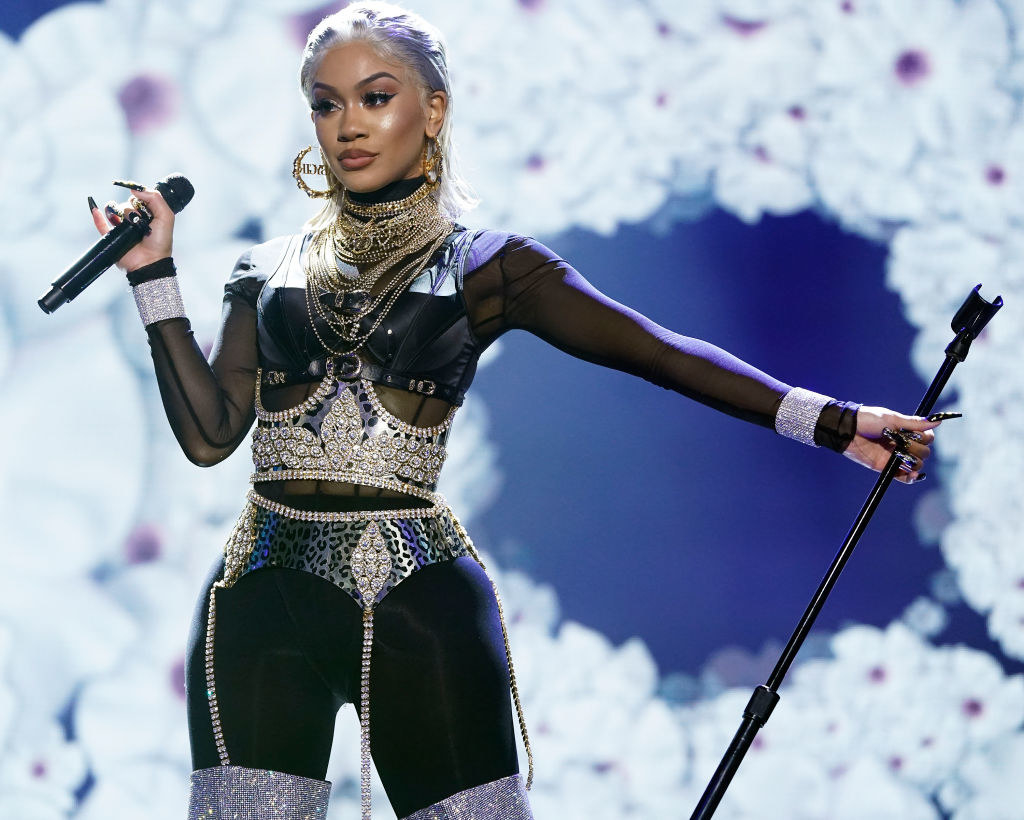 What's your favorite lyric from the album?
"All this money and what cost the most is privacy." Transitioning to someone who has a lot of eyeballs on them, especially when I still feel like a normal person — it's just really difficult because I have a very adventurous personality. I like to do a lot of things — especially normal things — that I can't do because they're in normal places and people like to take out phones and record you.

Everyone's the paparazzi. It could be someone who you don't even think is filming you on their phone, and then the video goes viral. Then boom, more news, another story on you. I'm learning that it comes with the territory, but I definitely have to move differently because my career continues to elevate.

What's your favorite memory from recording?
The song that I just said. I had a great breakthrough when I was writing that song only because I like writing freestyles. That's my strength. When it comes to writing songs, that's what I struggle with. This was the first time where I was really venting and was able to properly structure a song that complimented not only my emotions, but bars and creativity. I'm excited. I wish I had the name of the song, but I don't know the name of it.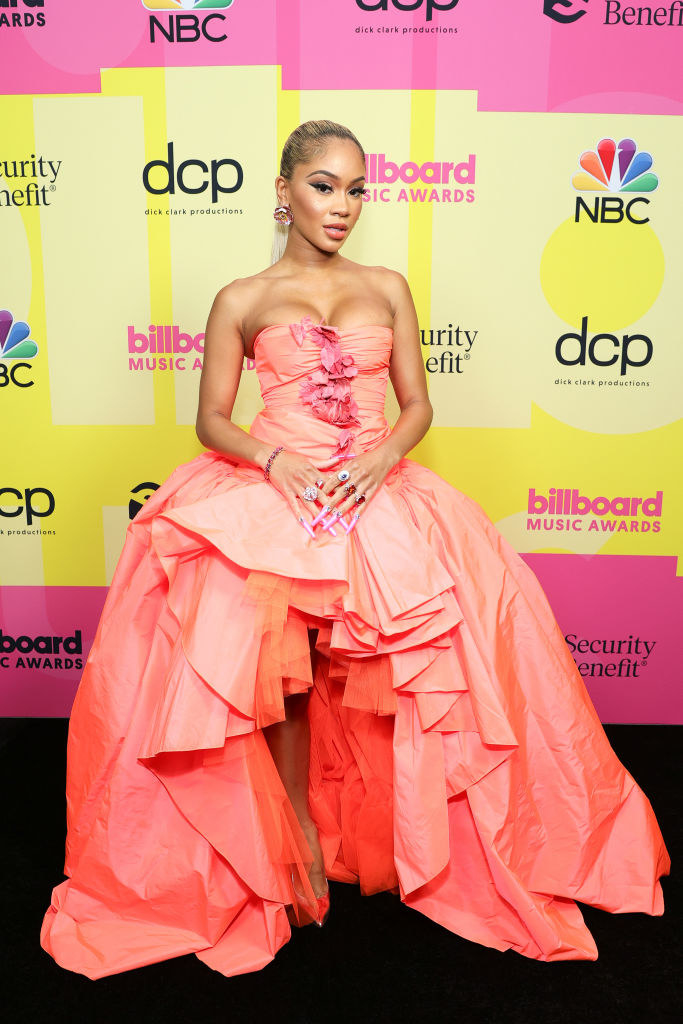 How has the past year affected your songwriting and recording process?
It actually has inspired me. I'm more inspired now than ever. I lost a lot of inspiration when I first got signed because I was working so much. I felt like it was killing my creative soul. I've been reading a lot more, I've been watching a lot more movies for inspiration. I think I'm in a great creative space.

BuzzFeed: Any movies in particular?

Saweetie: Memoirs of a Geisha. I think the cinematography, the mannerisms, the fashion, the aesthetics, is beautiful. It's always a great movie for me to watch for inspiration.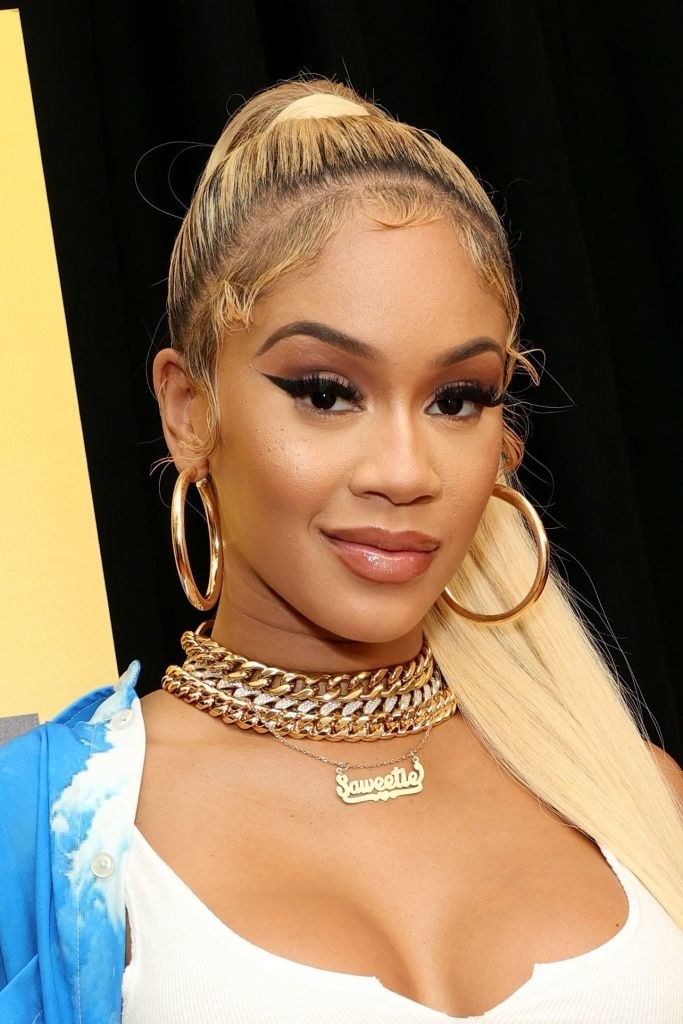 Are there any Easter eggs, perhaps lyrically or production-wise, on the album that people might not notice at first?
I can't really answer that question yet, because I'm actually revamping some of the songs right now. I had a breakthrough, I had an epiphany, I had a lightbulb moment as an artist last week. So I'm actually going back and I'm going to redo a lot of my songs.
What led to that was lack of creativity, lack of inspiration. Honestly, I know where this epiphany came from. When I was on set with Cher, she just gave me so many gems. I feel like our journeys are very much so alike.
I really want everything to count. I don't want any lazy bars. I want you to feel something. When you're listening to "Pretty Bitch Music," I want all the serotonin chemicals running through your body. That's why I want to go back and really, really put a microscope on each song.

I've always been rushed to finish. That's why I keep pushing my album back, because I've never really had a sense of security. When I finish this album, I want to live with it for however many days and I want to be so sure. I feel like this is my reemergence and reintroduction to who I am, not only as an artist, but as a woman and as a human being. So, I'm taking my time with it.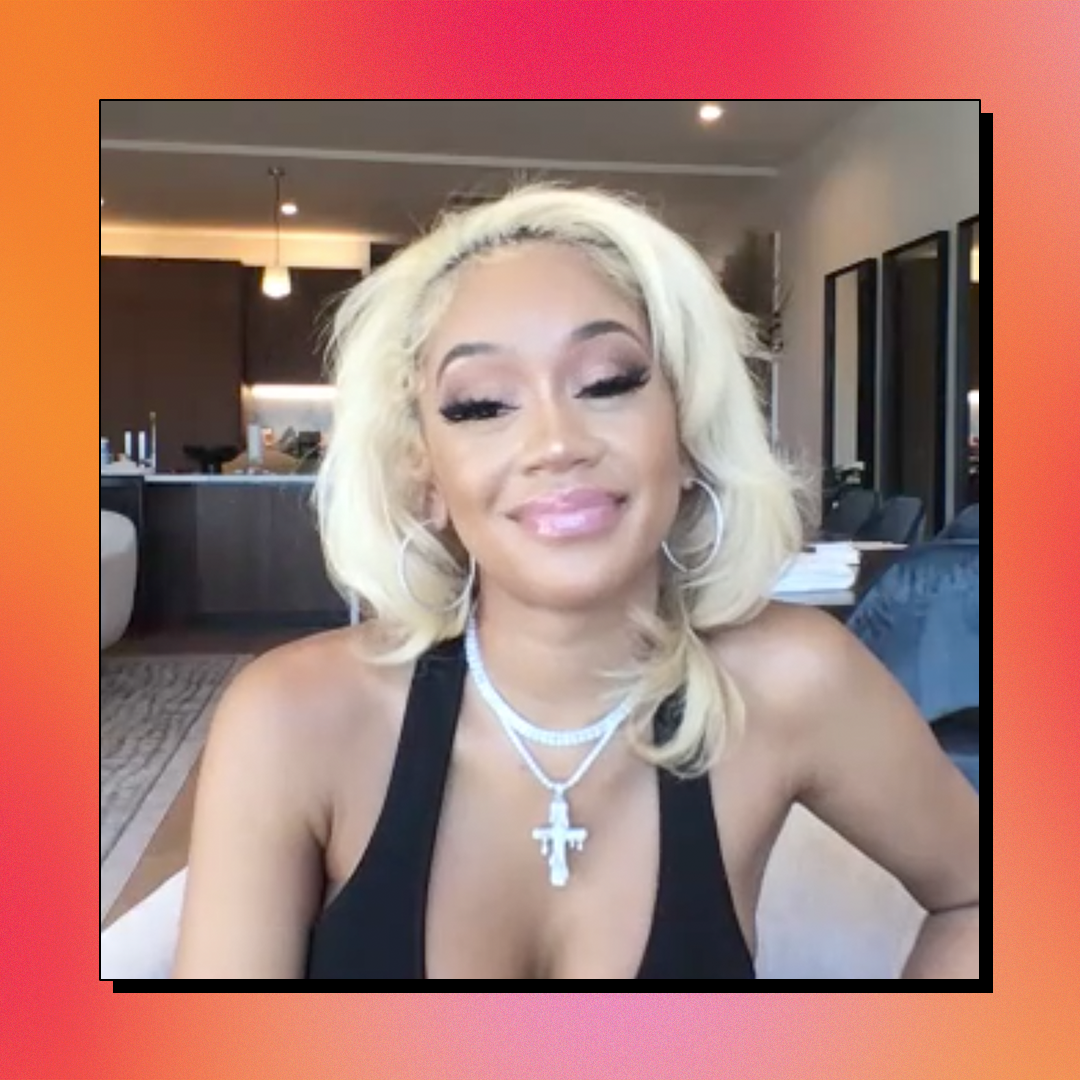 I've noticed a theme of female empowerment running through your work. Can you speak to why it feels like an important theme to explore on Pretty Bitch Music?
For me, it's not even something that I explore. It's just something that I am. I come from a family full of strong, powerful, confident women. For me, women empowerment is second nature.

It feels like social media has been a big part of your journey — you previously said that you shared videos on Instagram of you rapping in your car. How has your relationship with social media changed throughout the years?
It went from a tool that I use to launch my career to a tool of me mastering — like I'm a content queen and queen of social media. It went from being something that I was a student of, to now I'm teaching Zoom classes, I'm teaching brand partners, I'm teaching people who are interested in dominating the social media world. So I think it's just crazy how it went from me being a user to me basically being, "This is my shit."

What advice would you give to musicians about how to thrive on social media?
I feel like there's two types of musicians: There's musicians that sell a lifestyle, which I do, and there's musicians that solely focus on the creativity, which is fine as well. But I see myself expanding beyond artistry — I'm an entrepreneur, I'm a businesswoman, I'm a philanthropist, I'm a fashion girl, I'm a beauty girl. So it's like, that's why all of these things kind of melt into one part of the Icy brand — that's why you see me everywhere, because I do so many things.
So, I think if you're not interested in selling a lifestyle, don't do anything that you don't want to do, because it'll definitely come across as inorganic. But if it's something that you like, I think it's important to identify your interests so that when you do produce content, it does feel authentic.