Lil Nas X called out the BET Awards in a series of now-deleted tweets after receiving zero nominations for their 2022 awards.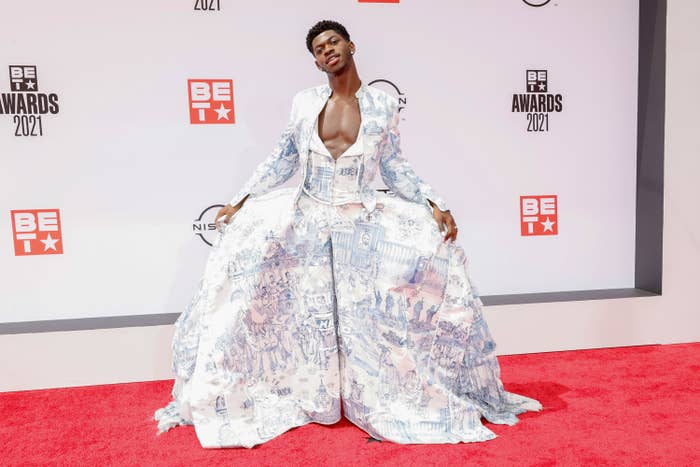 As you're likely aware, Lil Nas X's critically acclaimed album Montero was released last year. It spawned two number one singles — "Montero (Call Me By Your Name)" and "Industry Baby" with Jack Harlow — and debuted at number two behind Drake's Certified Lover Boy. It also received plenty of award nominations, including Album of the Year at the Grammys.
Lil Nas X has previously been nominated for a BET Award — Best New Artist in 2020, which he lost to Roddy Ricch. He also performed at the 2021 awards show, where he made headlines for kissing one of his dancers (his then-boyfriend, Yai Ariza) on stage.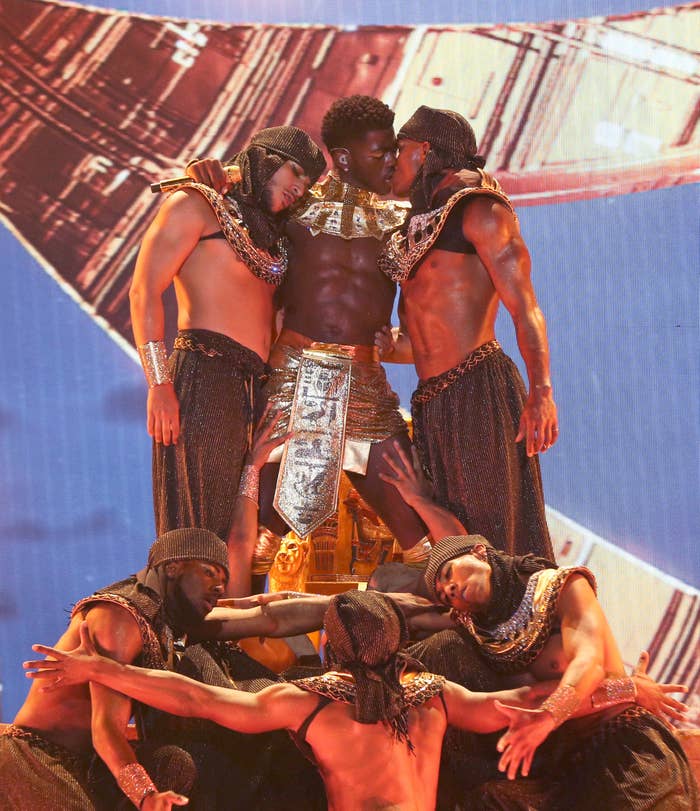 In response to his 2022 snub, he reportedly tweeted, "thank you bet awards. an outstanding zero nominations again. black excellence!"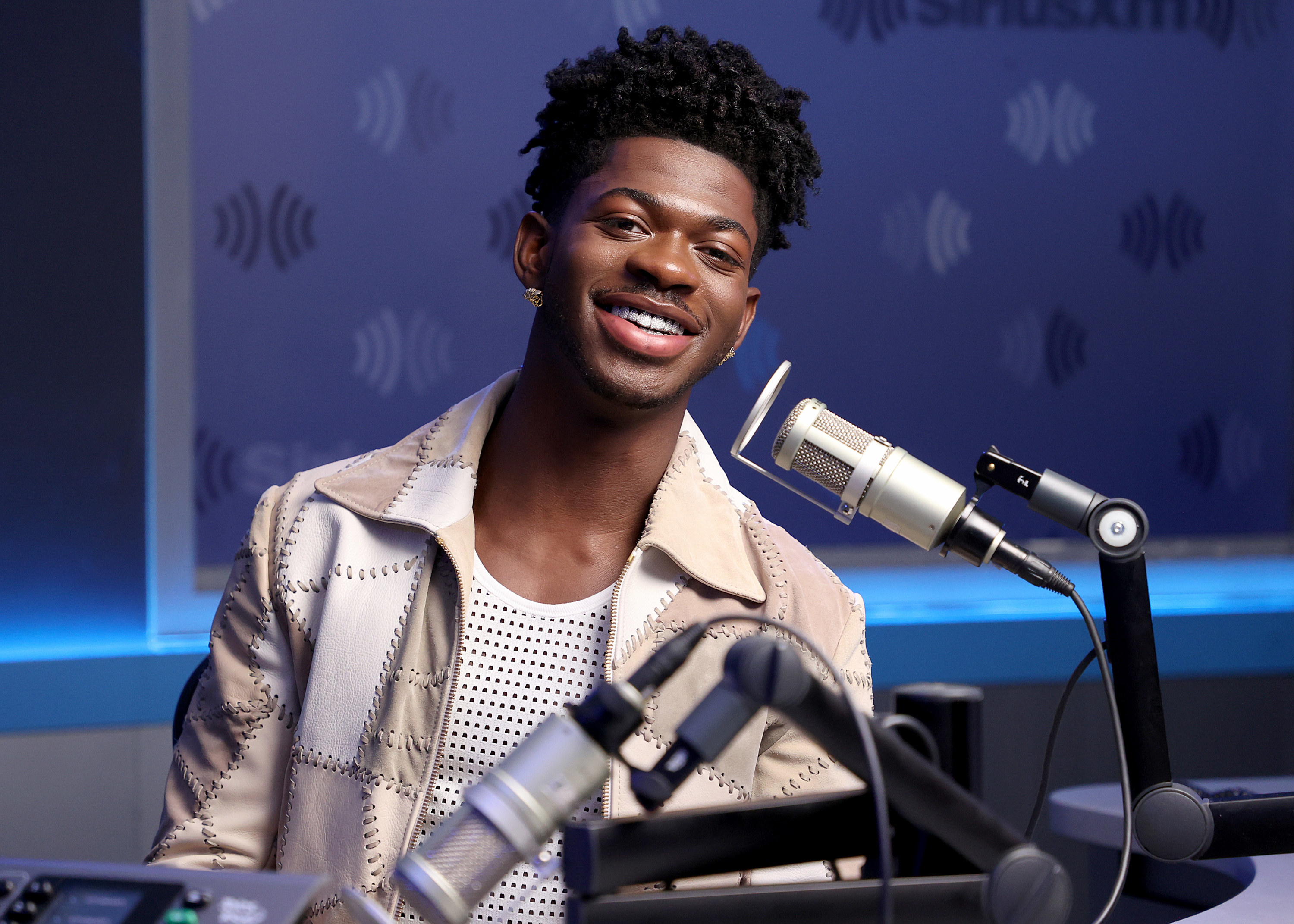 When a troll then asked him what he'd "put out — and don't use that gay shit as an excuse," Lil Nas X replied, "idk maybe 3 of the biggest songs of last year & a critically acclaimed album. i feel like that should've helped me a bit."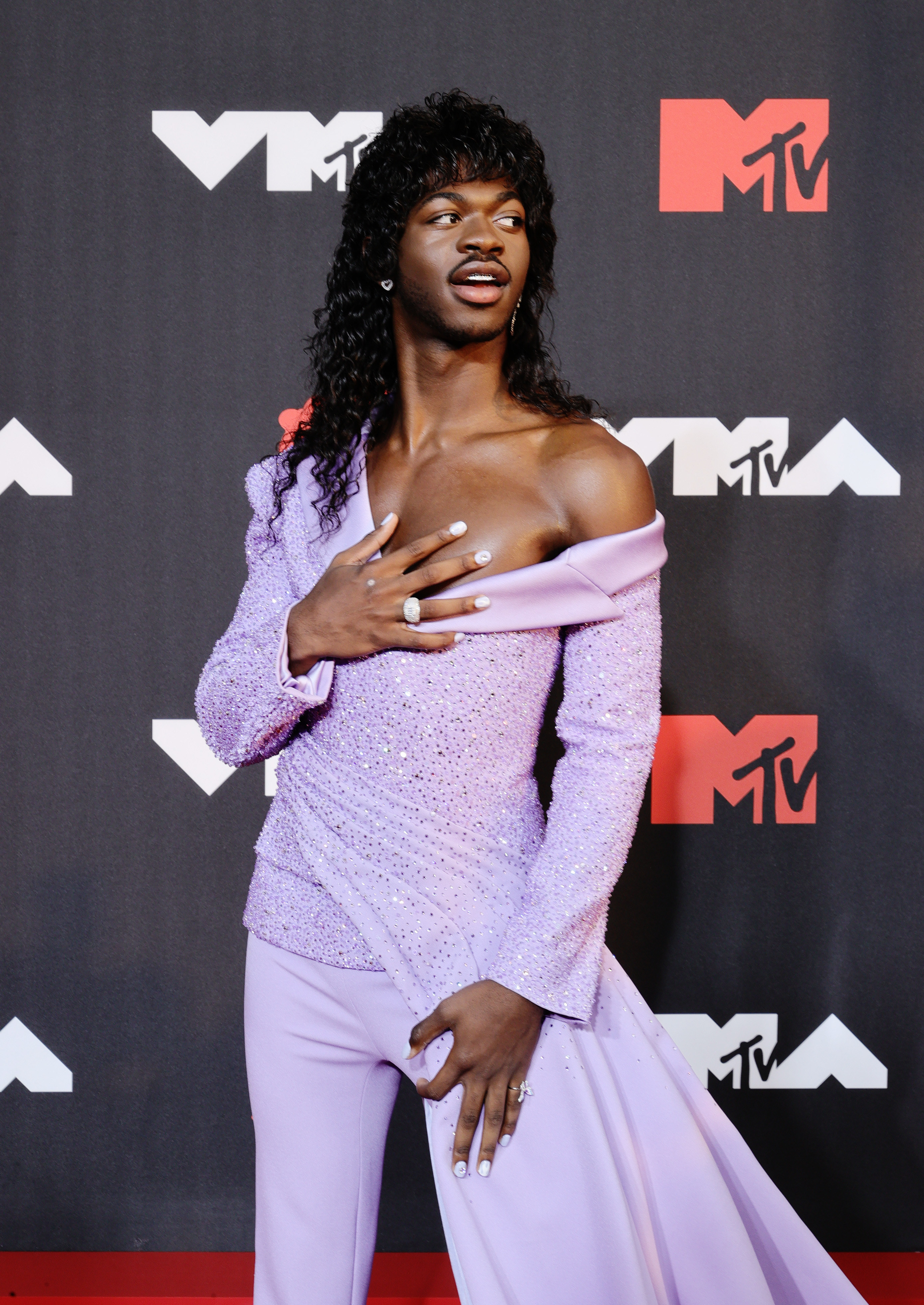 He also responded to someone who claimed that his last releases weren't hip hop, to which Lil Nas X tweeted, "they have a pop category."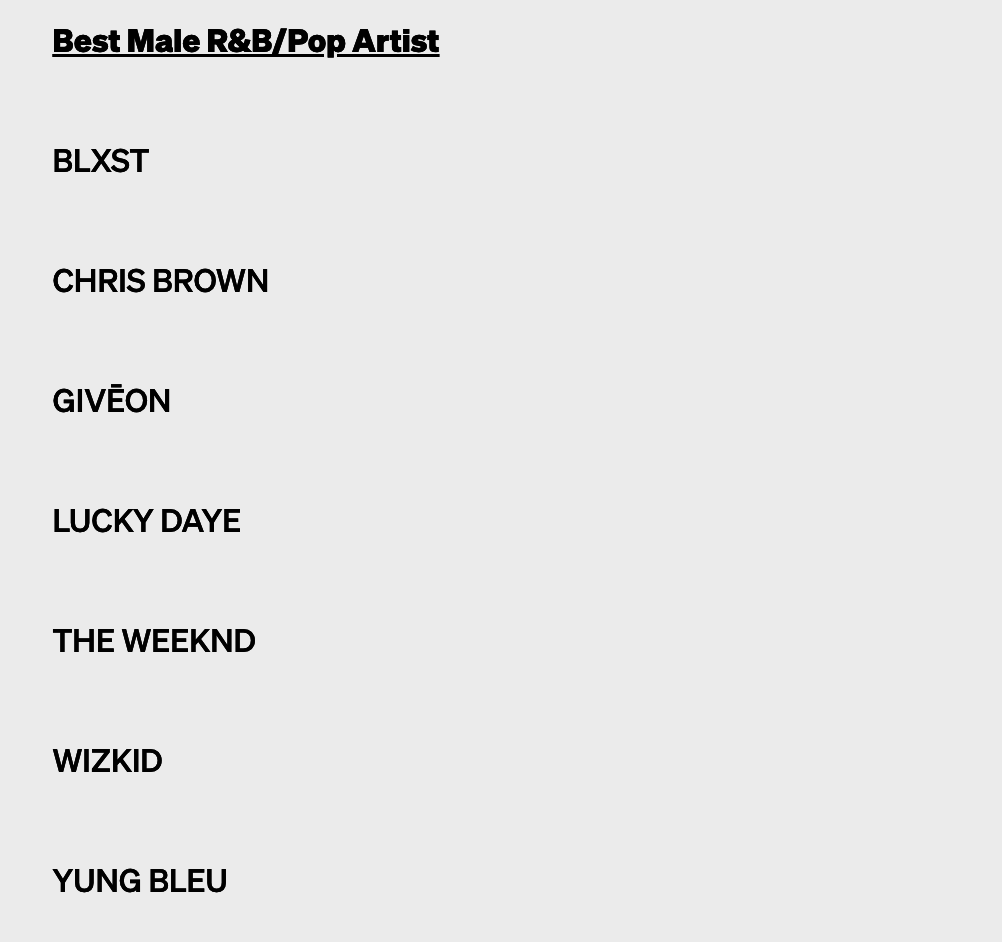 "Doesn't even have to be me nominated," he continued. "i just feel like black gay ppl have to fight to be seen in this world and even when we make it to the top mfs try to pretend we are invisible."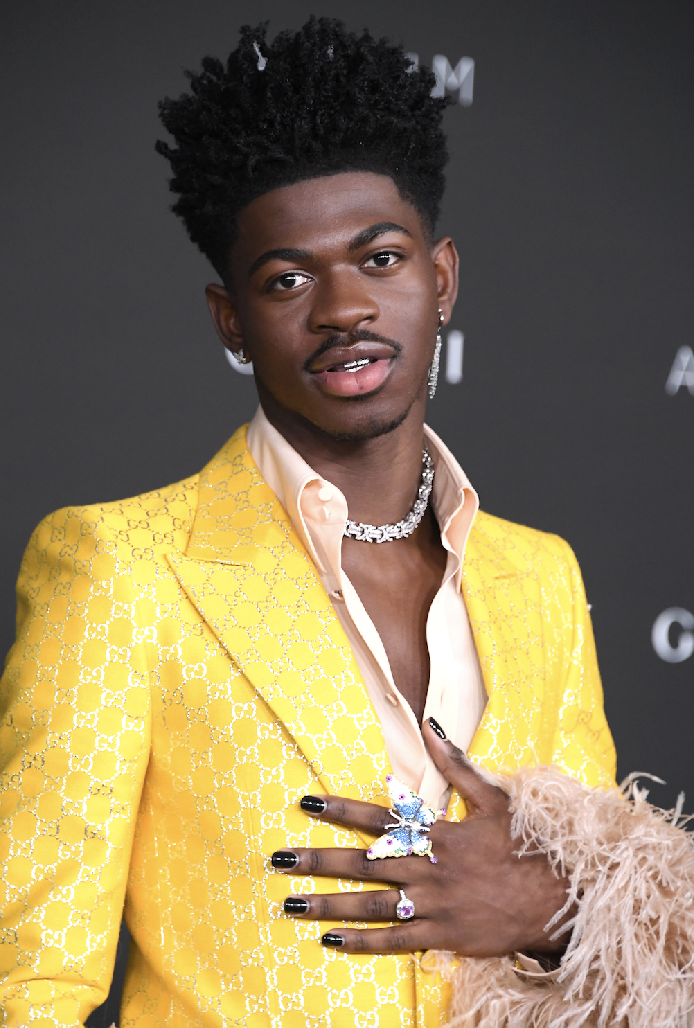 It's worth pointing out some of the people who did get nominations. Jack Harlow, Lil Nas X's "Industry Baby" collaborator, was nominated for Best Male Hip Hop Artist. Some controversial names have also made the nominees list, such as Chris Brown for "Best Male R&B/Pop Artist" and Kanye West (who scored three nominations).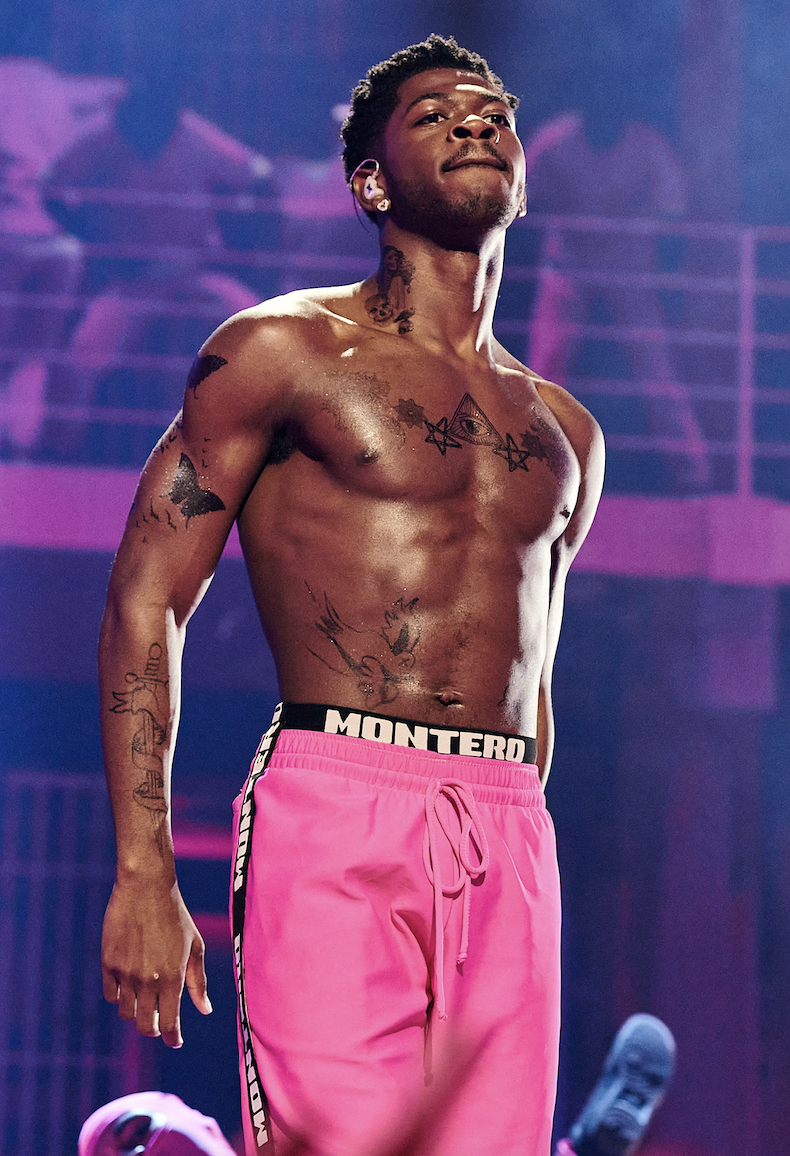 We'll keep you posted with any updates.