On Sunday, TMZ first reported that sources claimed that Joe had hired a divorce lawyer after four years of marriage and two children with the actor. The news came as a shock to many, as Joe and Sophie had interacted on social media in recent weeks in a seemingly loved-up manner. However, as TMZ noted, Joe had been spotted without his wedding ring in recent weeks.
Shortly before TMZ broke the story, the Jonas Brothers account posted a picture of the three brothers enjoying Labor Day weekend together — where Joe can clearly be seen sporting his wedding ring:
Then, that night, the JoBros took to the stage in Austin — where Joe was seen wearing his wedding ring onstage.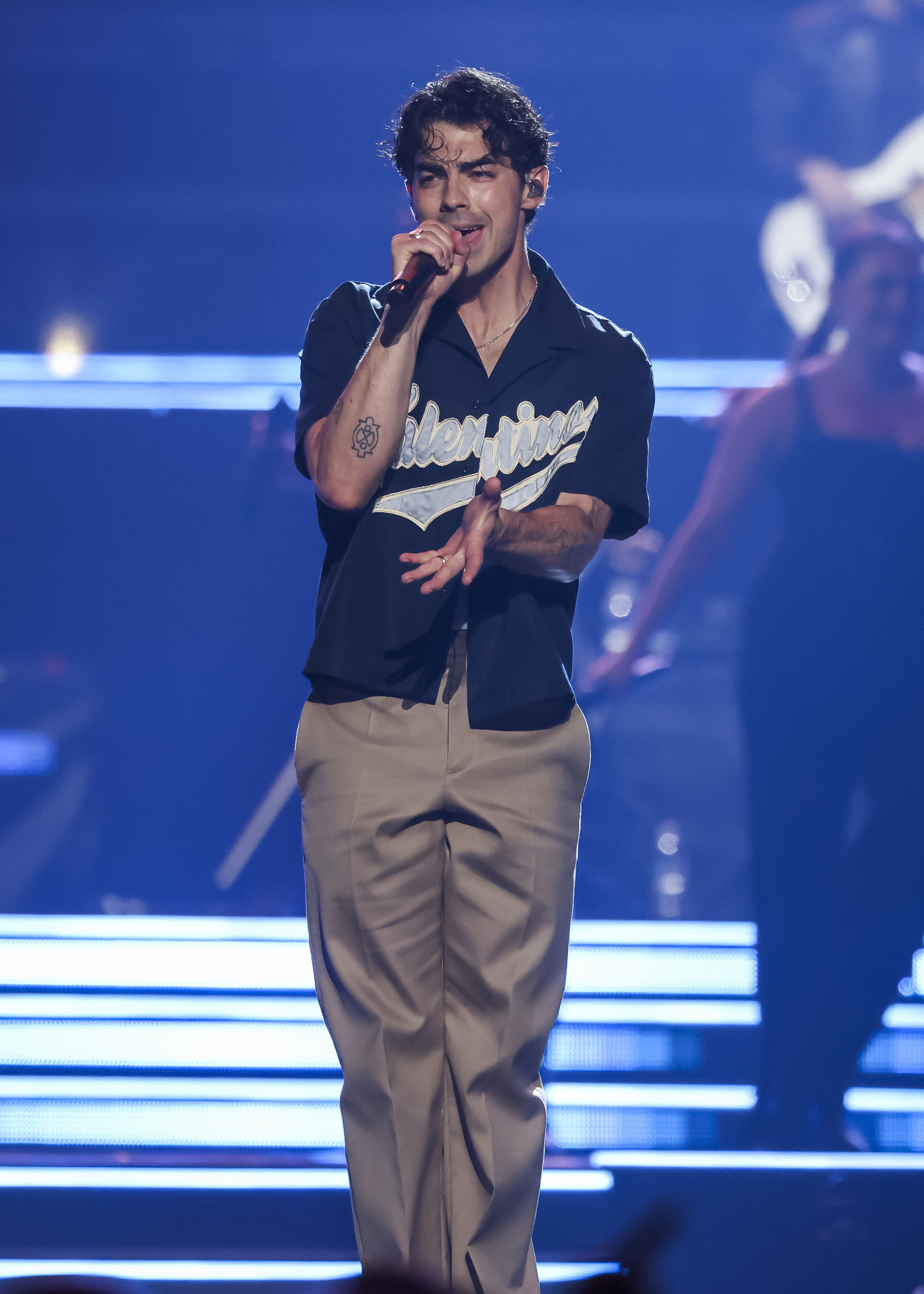 Then, in his first post-divorce-reports post, Joe shared an image taken in Austin where his wedding ring is rather clear:
Naturally, it was what fans gravitated to: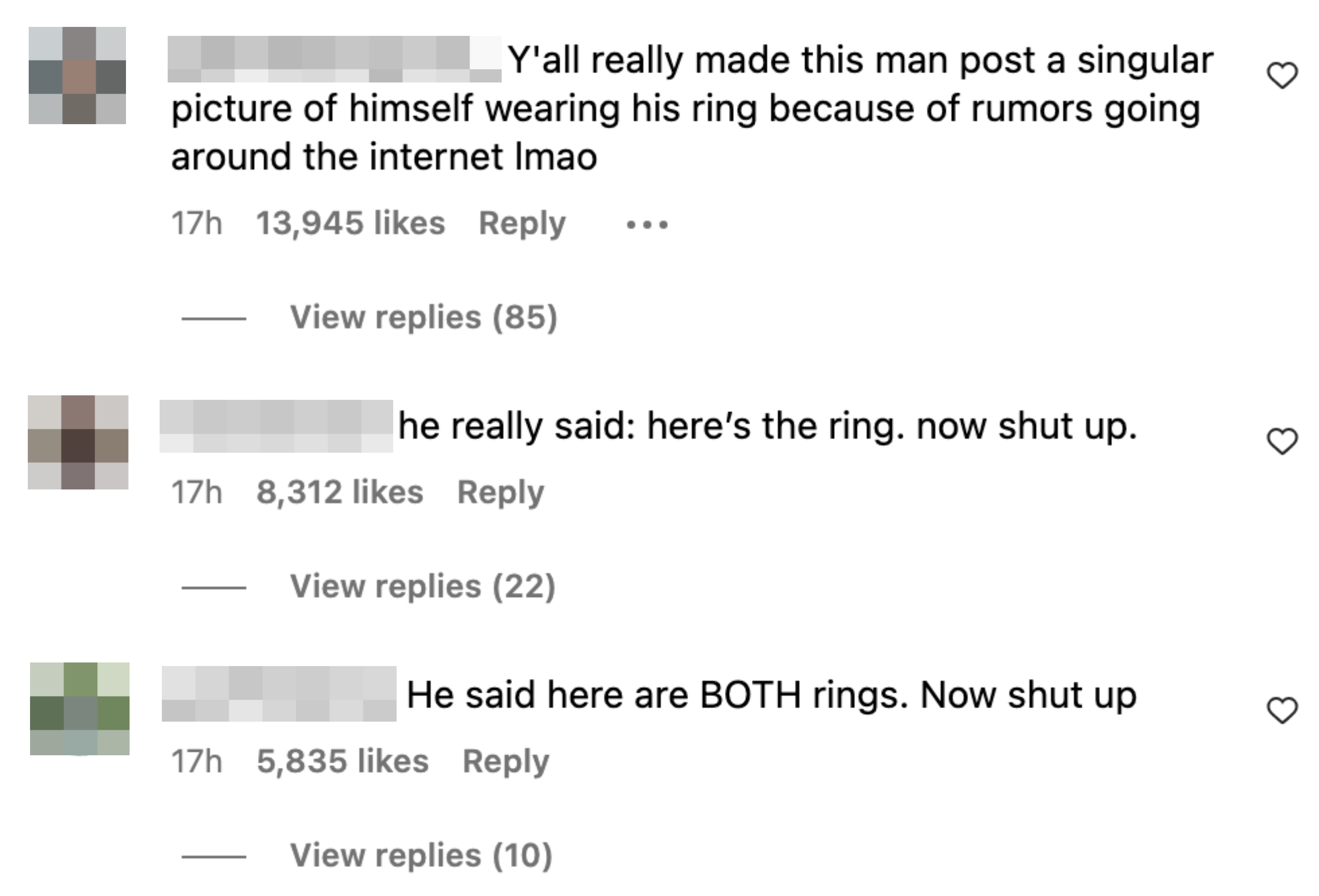 That being said, neither Sophie nor Joe have commented on the reports themselves — but we'll keep you posted if they do.