As Pride is going to look a little different this year, we asked the BuzzFeed Community to share photos and stories from their first Pride. Here are just some of the most heartwarming and inspiring submissions:
1.
"This is a photograph from last year, which was the first Pride that my boyfriend (on the right) attended, aged 29. We celebrated in his hometown, Liverpool, and I remember feeling so, so proud that he was my boyfriend that day — it was like he'd fully embraced who he was, as the Pride cape shows! I just had to kiss him."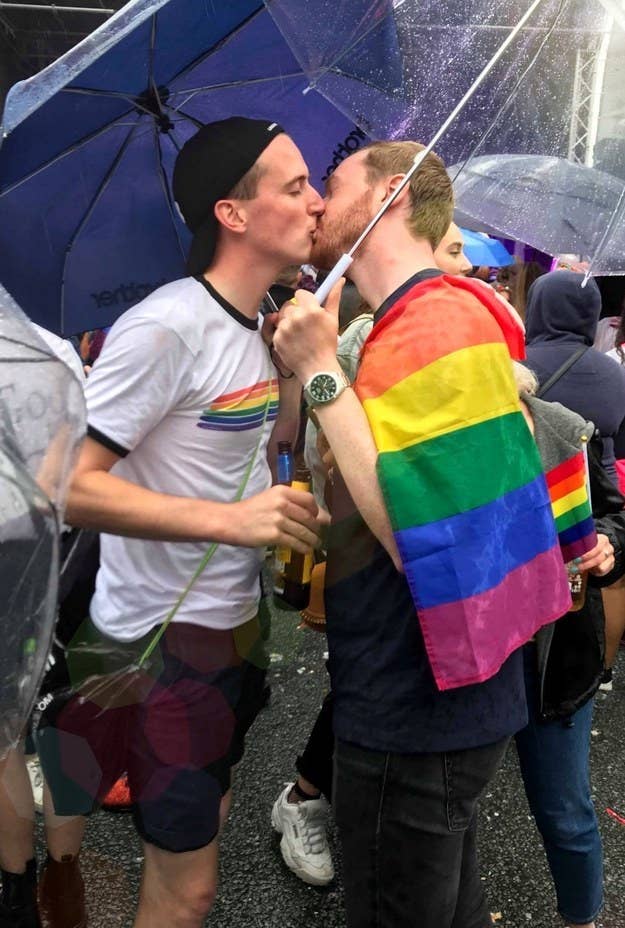 2.
"I have two moms and my first Pride was right after I was born! My onesie says 'my mommies rule.'"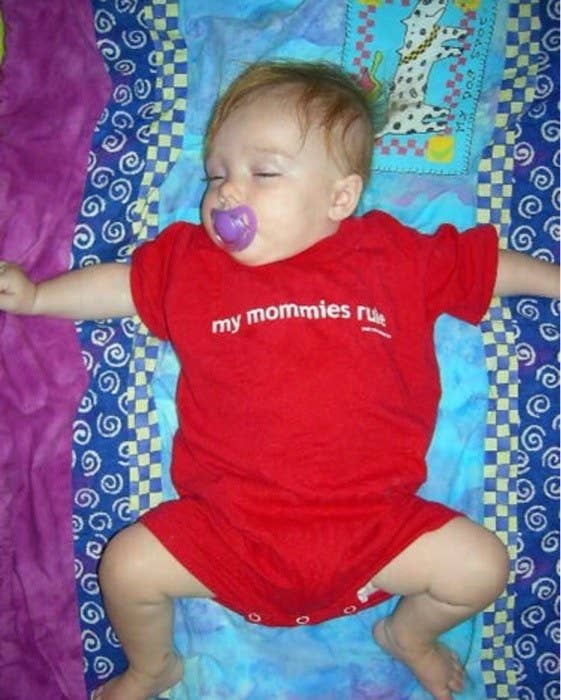 3.
"My first Pride was in 2018 and it was the happiest moment of my life. I've never felt so free to express who I am. I've been going to the parade every year since!"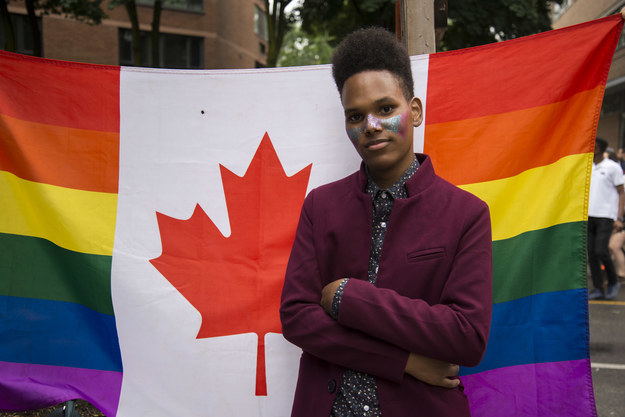 4.
"My first Pride was when I was 17 in '07 or '08. I took the train from the 'burbs into Chicago, wearing my homemade 'Bi Pride' shirt that I hid from my parents. Having no knowledge of public transit, I printed out a MapQuest map and walked 10 miles through heat and rain. I just barely made the end of the parade, and then took a cab back to the train station. It was awesome."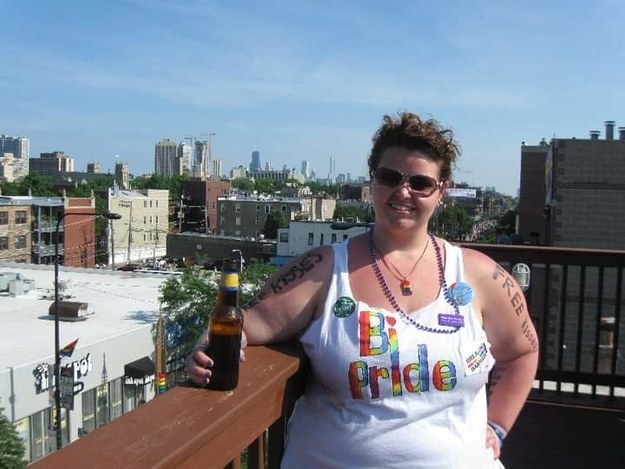 5.
"My first Pride was in Toronto, in 2016. I told my parents about the parade and they thought it would be cool to make the trip down for the weekend. There was only one problem — I hadn't come out to them yet! It wasn't until we were walking to the street fair that I managed to do it. They were both great, and it was such a weight off my shoulders!"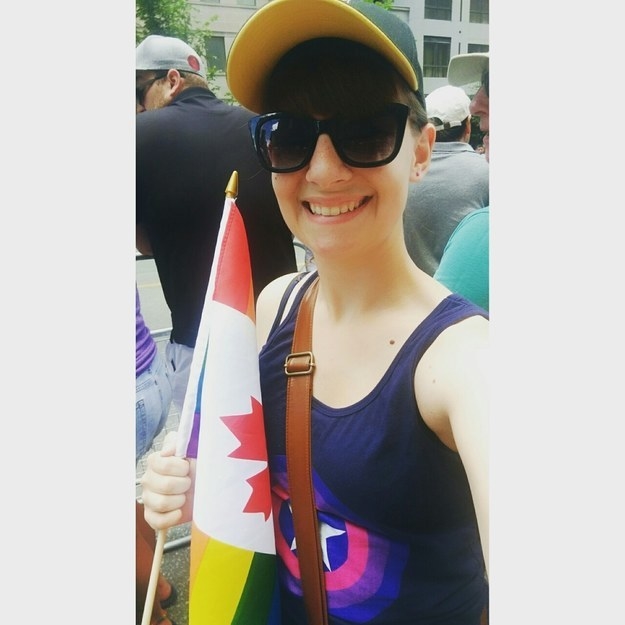 6.
"At my first Pride, I had just started dating my (now) boyfriend. He is a drag queen and hosted the Pride festival. It was such a wildly amazing experience, and it'll always be one of my happiest memories."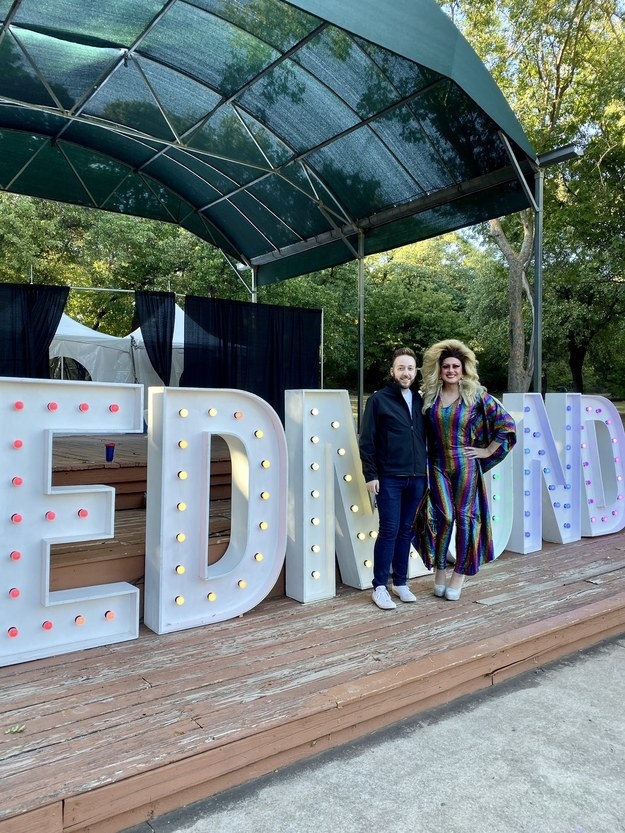 7.
"This is me and my friends' first Pride in Baltimore in 2015. It meant so much because we all had just come out around Thanksgiving the year before — three of us literally came out on the same day. The energy you get at Pride is unmatched."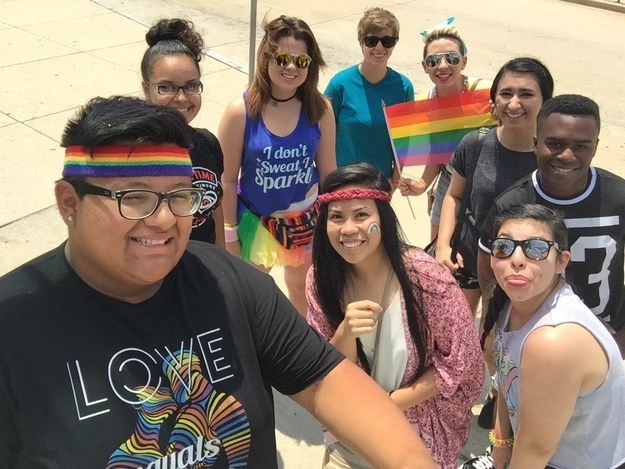 8.
"My first Pride was back in 2016. I went down to Cardiff to see a friend — it was my first time in Wales, first time getting a plane by myself, and first time at Pride. I remember being super excited, but also a bit overwhelmed because I'd never seen that many LGBTQ folks in one place before. I remember thinking to myself, Yeah, we are everywhere. I'll never forget it."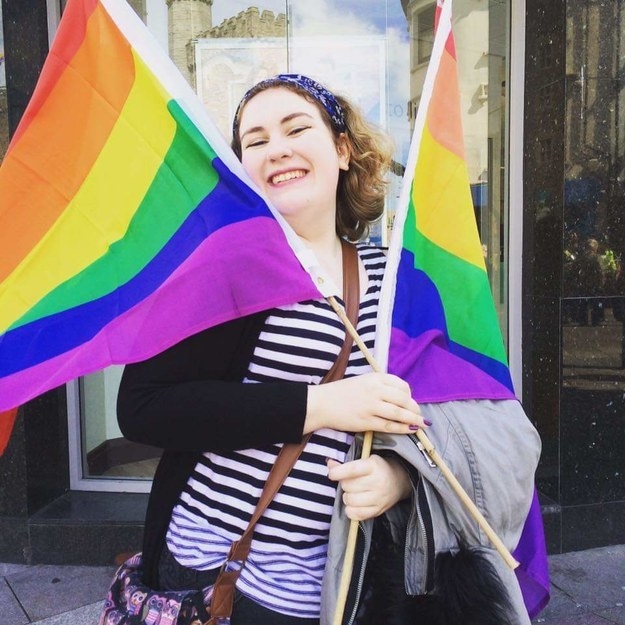 9.
"This was my first Pride in 2012. I had just come out and wanted to be more involved with the community, so I became part of ILGA Portugal. It was like I was with family and I felt so much love for our small community in Lisbon."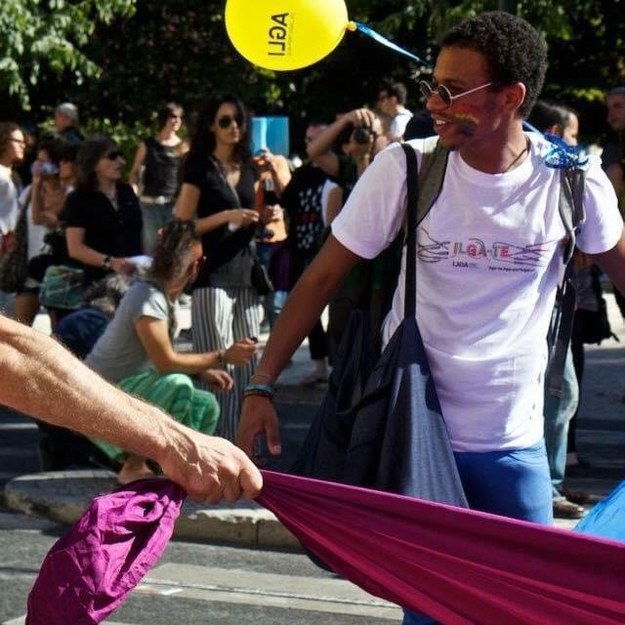 10.
"This is me at my first-ever Pride in Leicester, UK, in 2015. I was 18, and I had recently started coming out as nonbinary. This was the first time people started using the name I chose, Raphael, and it felt so incredible. I felt so supported and like I could just relax and not have to put on a front. It was one of the best days I've had so far."
11.
"My first Pride with my boyfriend, marching together in San Francisco in 2019."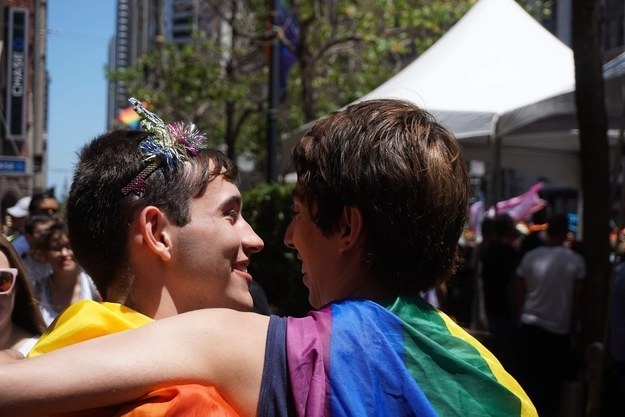 12.
"My first Pride was last year, after being out for three years. I came out the year Trump was elected and it was a scary, anxiety-inducing experience. I felt so empowered when I rode with the SoCal Motorcycle Contingent For Equality — a predominantly lesbian motorcycle collective that starts the parade with a massive fleet of riders. Lesbians in Los Angeles have often felt erased from queer nightlife and to have a day where we are fully embraced and celebrated, especially in a male-dominated world like motorcycle riding, was beautiful and inspiring."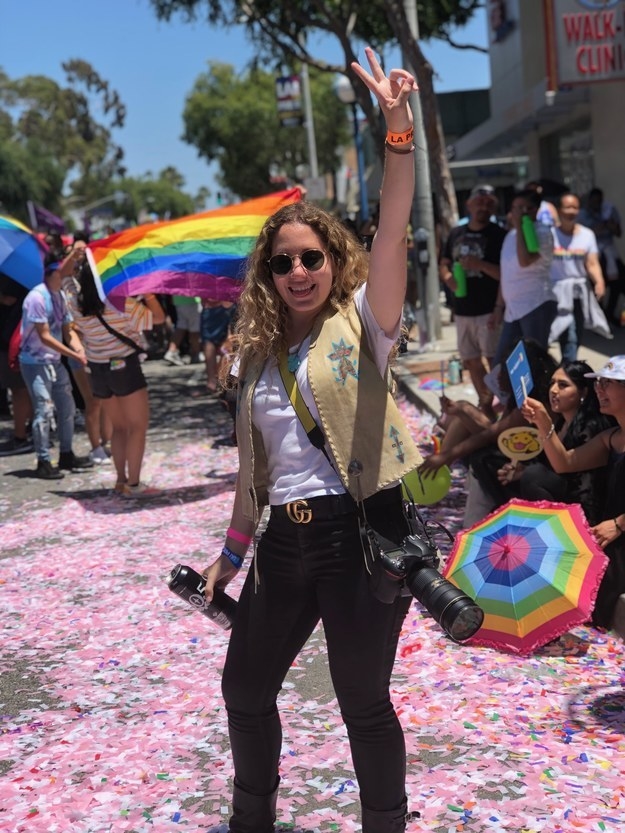 13.
"My first Pride after I finally realized and accepted that I was bi! I felt so free, just being myself — loud and proud in public. It was a life-changing day."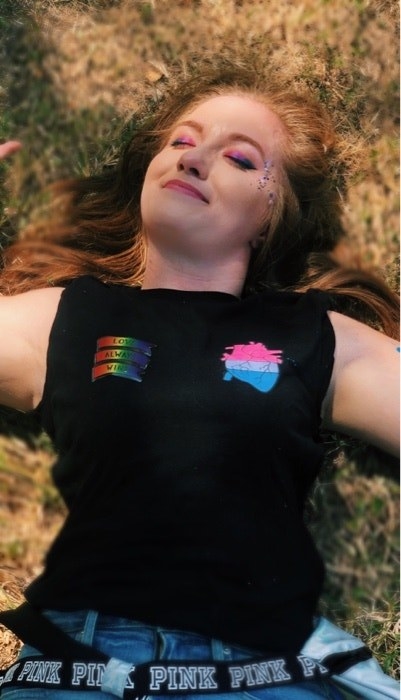 14.
"My girlfriend, me, and my best friend at my first Pride. My mom never wanted me to take my shirt off because she didn't want the 'attention' and wanted me to appear as a 'normal boy.' The moms at Michigan's Up North Pride were very proud of me, though."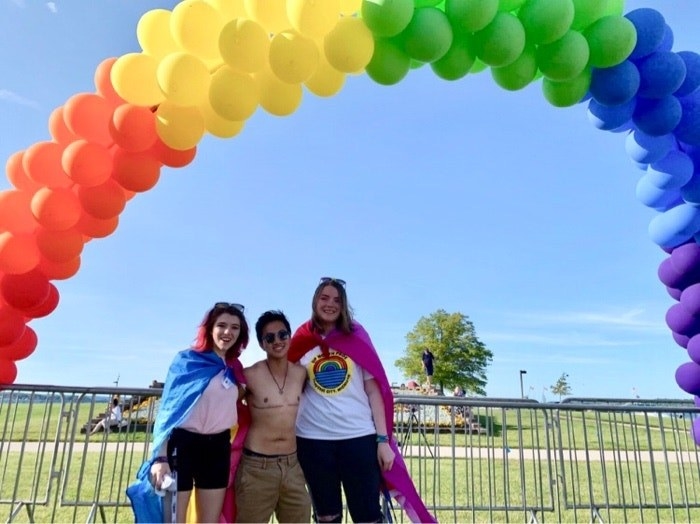 15.
"My first Pride was at Gay Days in Orlando. I had been bullied all my life for being a tomboy and was called a lesbian so much that I repressed it and felt ashamed. When I finally came out, my fiancée (girlfriend at the time) took me to Gay Days and I teared up instantly. A sea of red, a sea of people like me who knew what I'd been through and supported me. I felt proud for the first time. I love Pride and have gone every year since."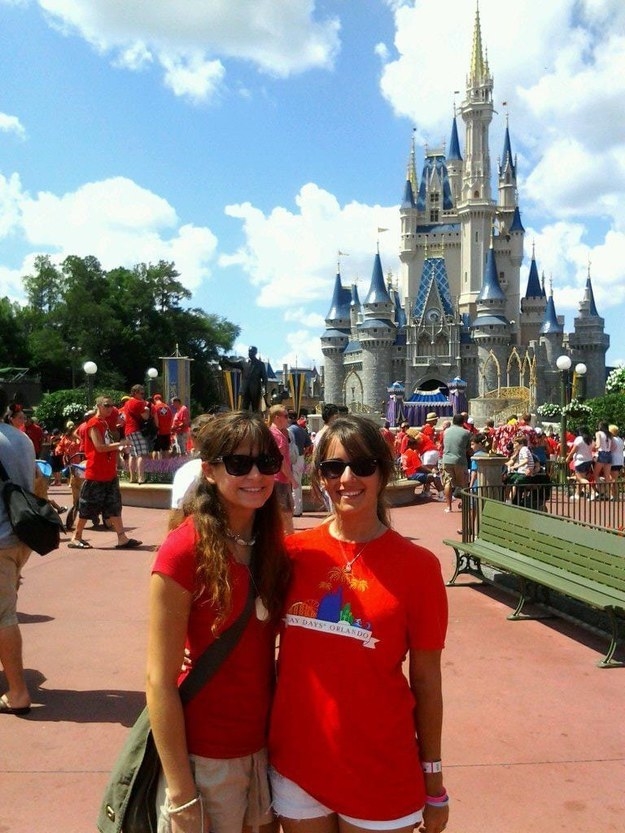 16.
"Our first pride as a family of three."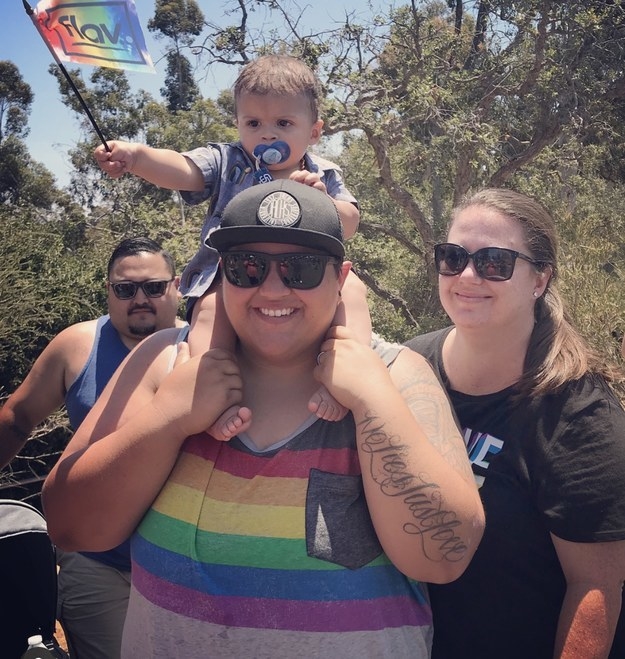 17.
"Two years ago I went to Pride in San Francisco with my amazing best friend and brother. What a weekend of love and celebration! One of my favorite memories."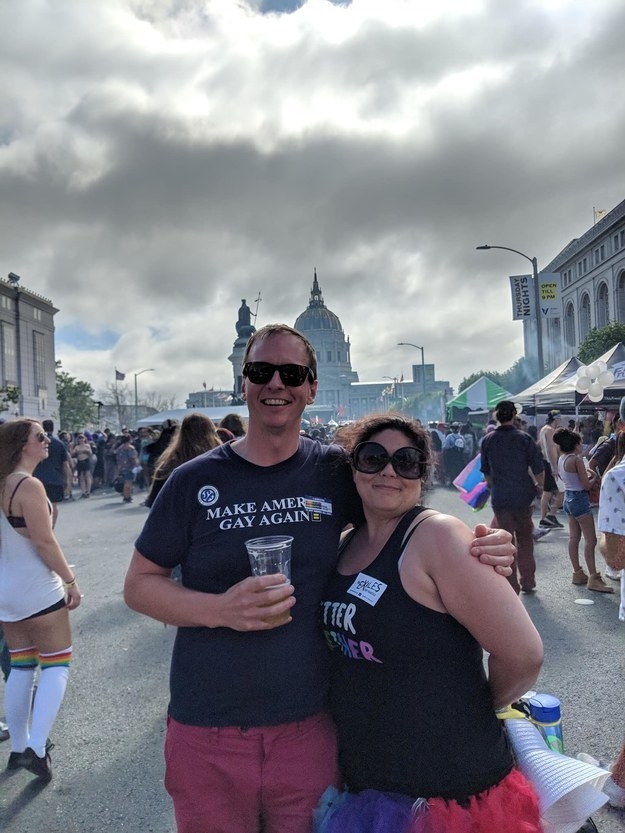 18.
"My wife and I in 2014: Our first summer together and our first Pride. We got married in 2017 and our wedding included lots of pride — from rainbows to a sincere acknowledgement of the LGBTQ people who made our marriage possible through protests, rioting, and being visible."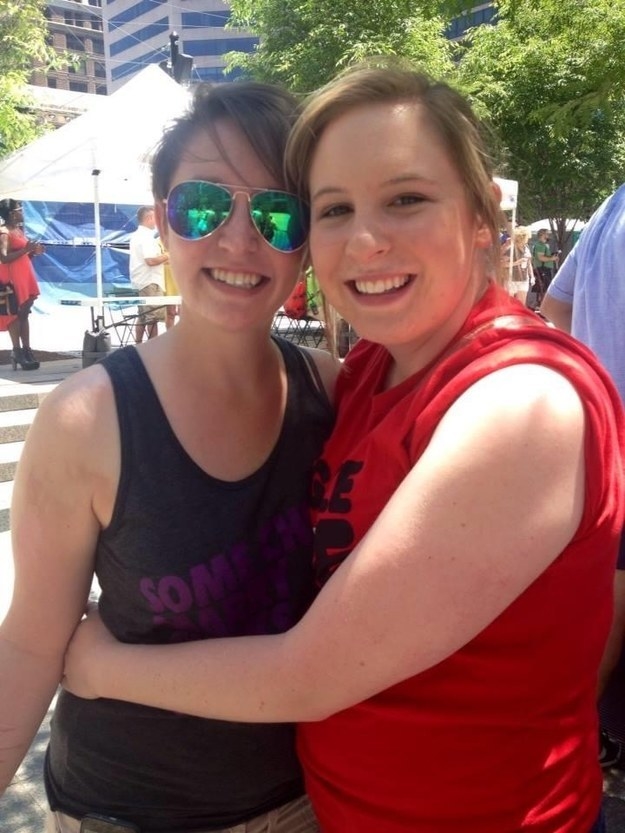 19.
"Amsterdam Pride in 2018 — I'm the guy with the sunglasses, my daughter is in front of me. An amazing experience with everyone dancing, singing, and celebrating."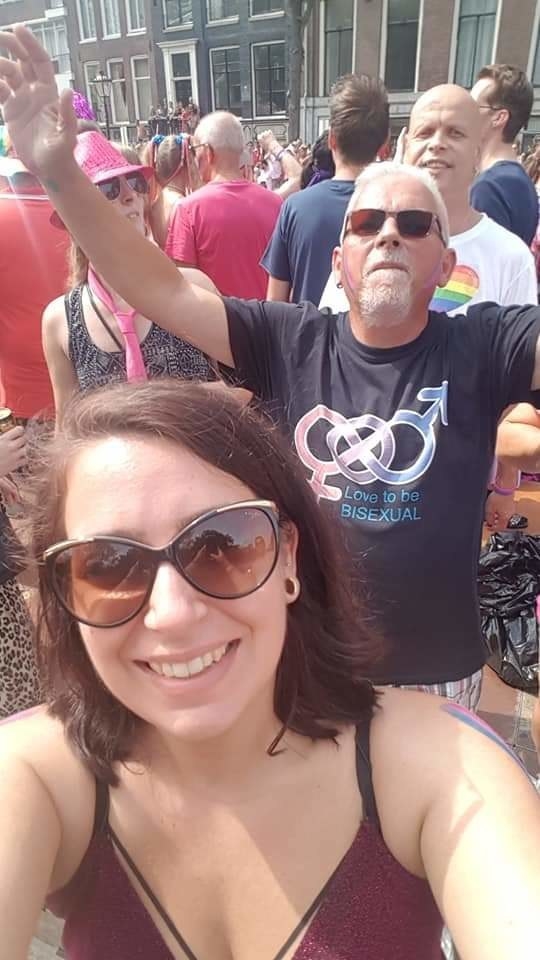 20.
"My first pride was amazing. I had come out to my family a few months before, it was so amazing to be able to sit and people-watch and see others like me."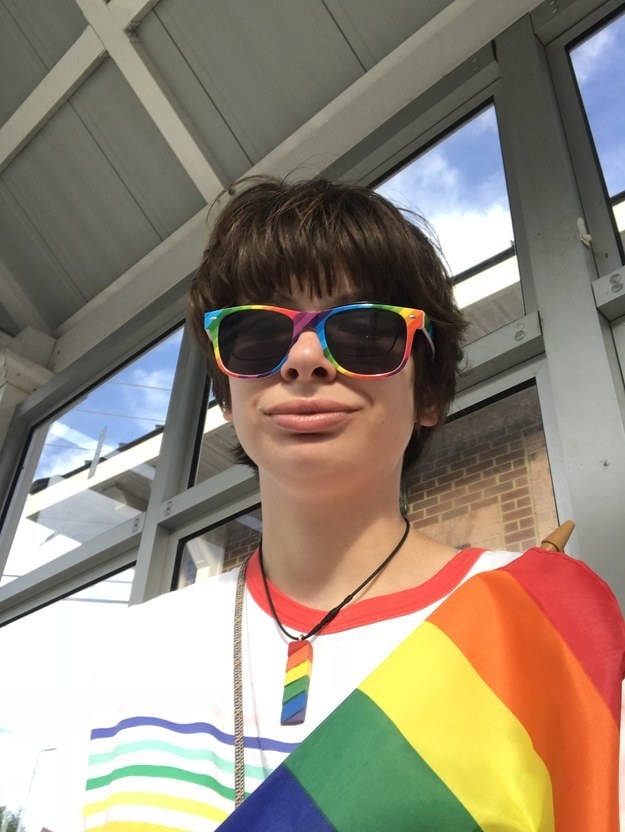 21.
"My first Pride was 2008 — I was an 18-year-old BABY. This was at Baltimore Pride a week after my 18th birthday — the day I left home. I'm wearing my (ex) girlfriend's field hockey ring, which is how I was found out by my mom. When I left, my mom called my ex-girlfriend's family and outed her. I had nowhere to go and found a different friend's house every night."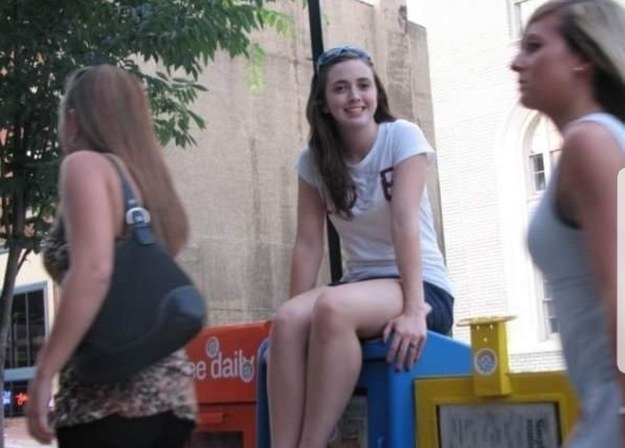 22.
"The first Pride happened to fall on the same weekend of a big music festival that all my friends were at, so I went alone. I was a young, awkward gay — but I decided to walk up to a random group of people and asked if I could join them at the beer tent. That's us from the photo booth (me in the sunglasses). I left that day not only feeling proud of my sexuality, but grateful for the confidence that Pride gave me."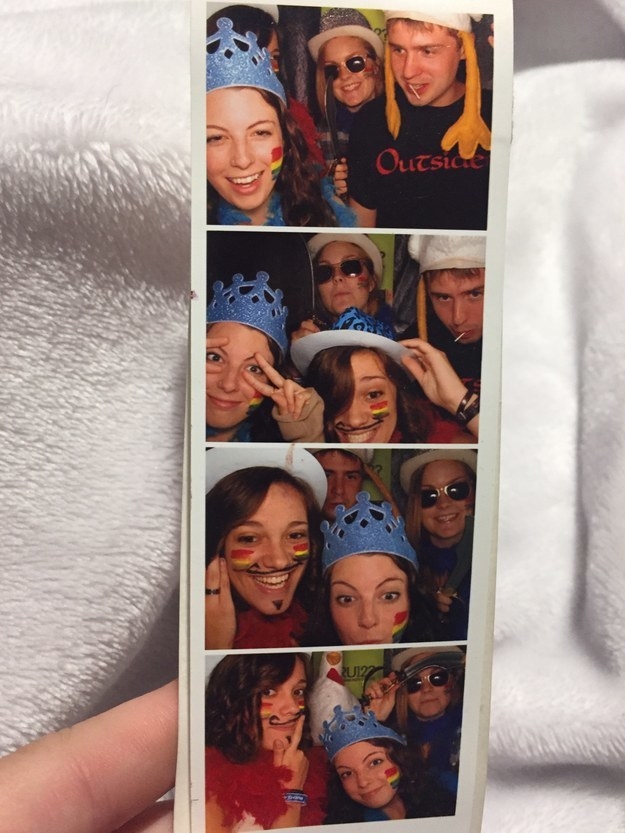 23.
"This is me right before I went to my first Pride at 28 years old. My parents both kicked me out at 18 — which is why I came out so late. After being married to a man for five years, I realized that I am a lesbian. Marriage equality had just passed in the US and my friends invited me to Pride so that I wouldn't be alone. I cried so many tears of joy, met a lot of great people, and could finally breathe. It was the best time of my life. I finally belonged."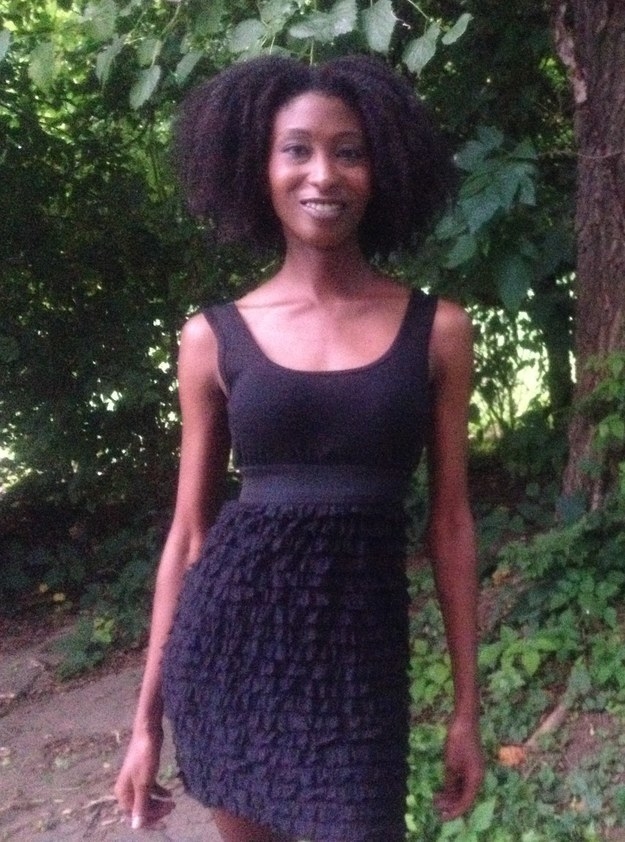 Note: Submissions have been edited for length and clarity.