Well, Cardi's done it again while out with Offset during Paris Fashion Week — in Schiaparelli, because of course.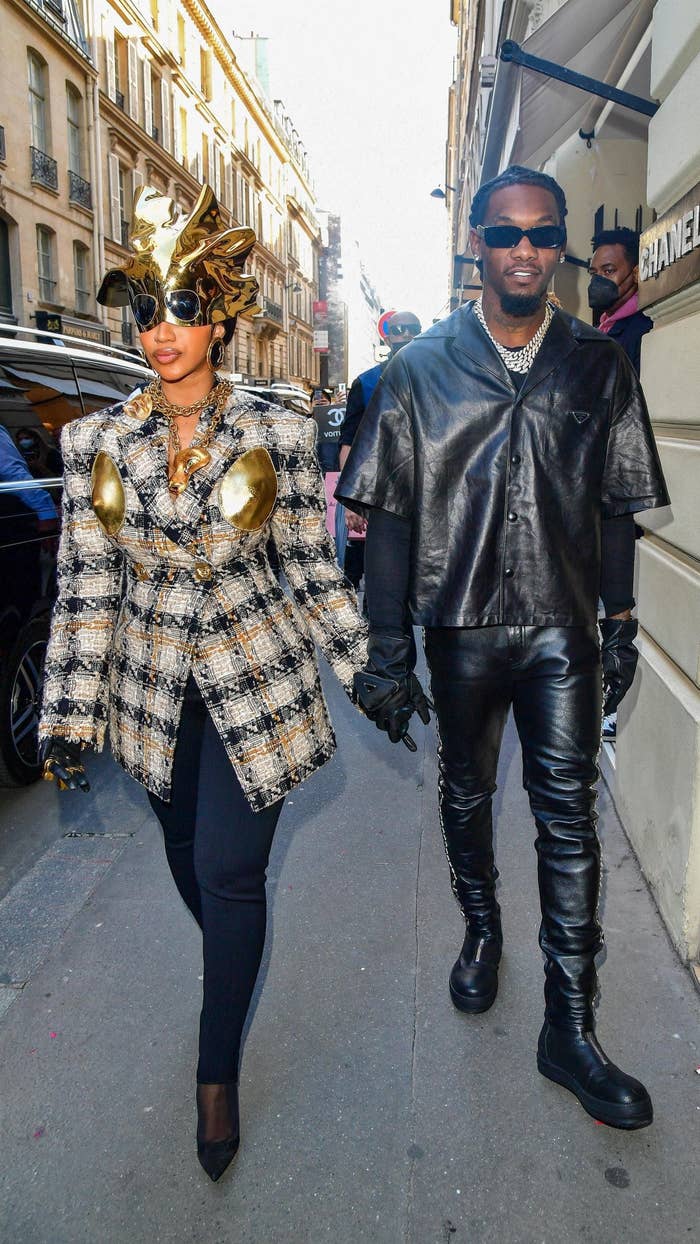 What sucks me in about this outfit is that without all the gold detailing, it would just be a fairly standard plaid jacket and jeans. But then we wouldn't be here!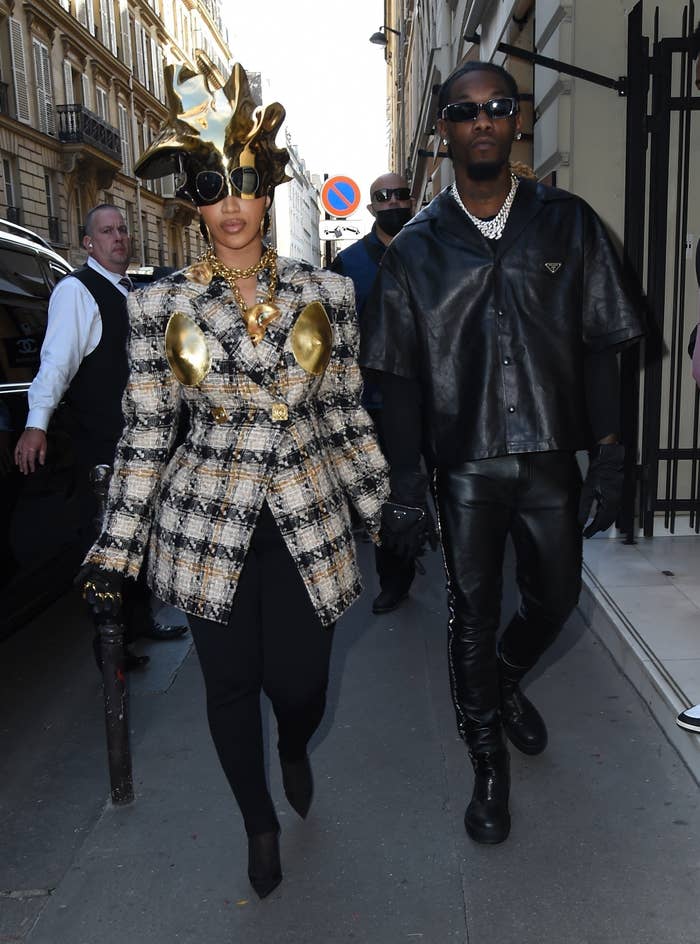 First we have the headpiece, obviously — how could you miss it? What's personally putting my mind through the blender is trying to guess where underneath the sunglasses her eyes are.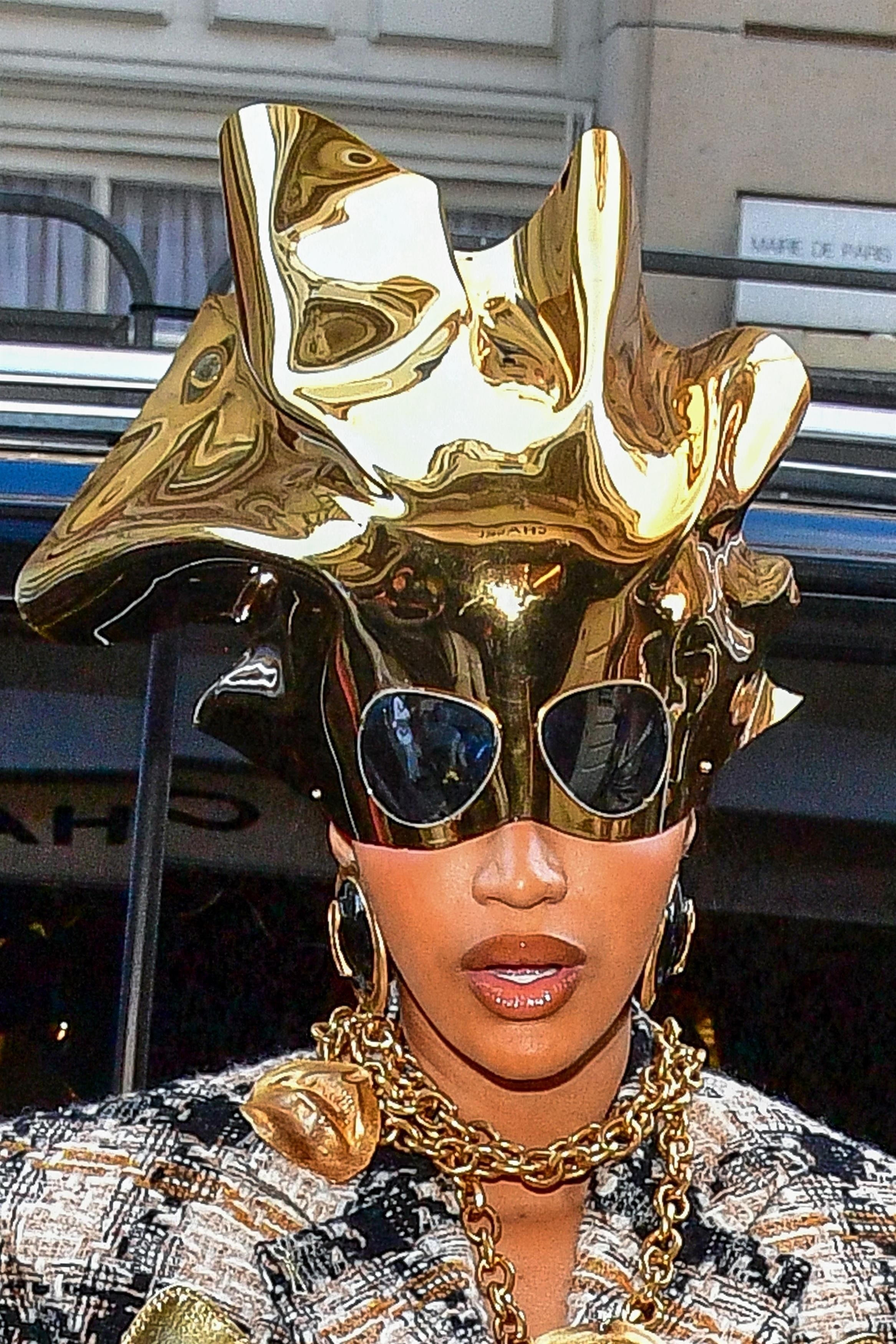 But oh no, no, the accessories do not stop here. See also: mouth and eye necklace. And the gold nipples. Of course, the gold nipples.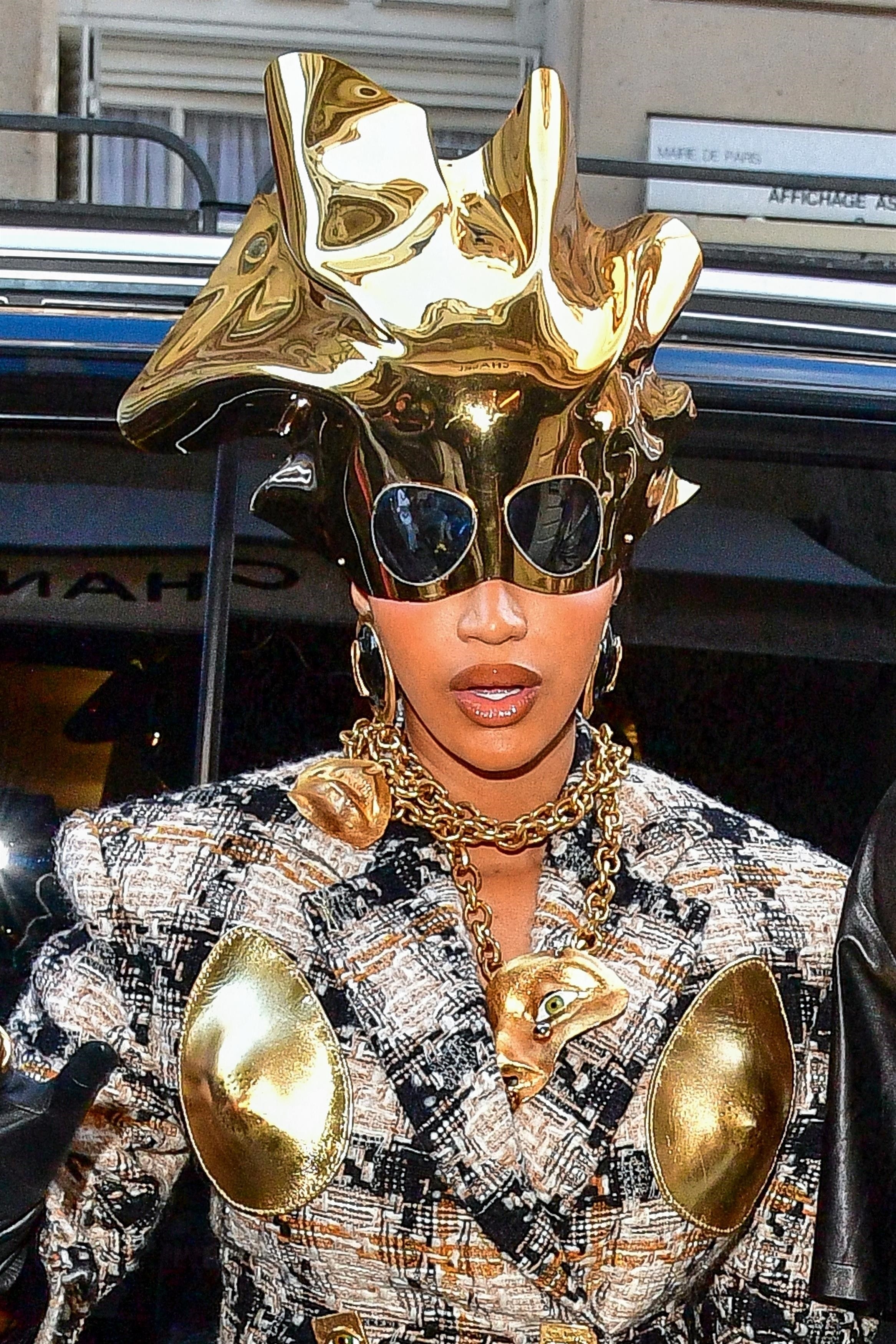 The rings are also teeth. I'd encourage you to take a moment to consider your feelings at this point.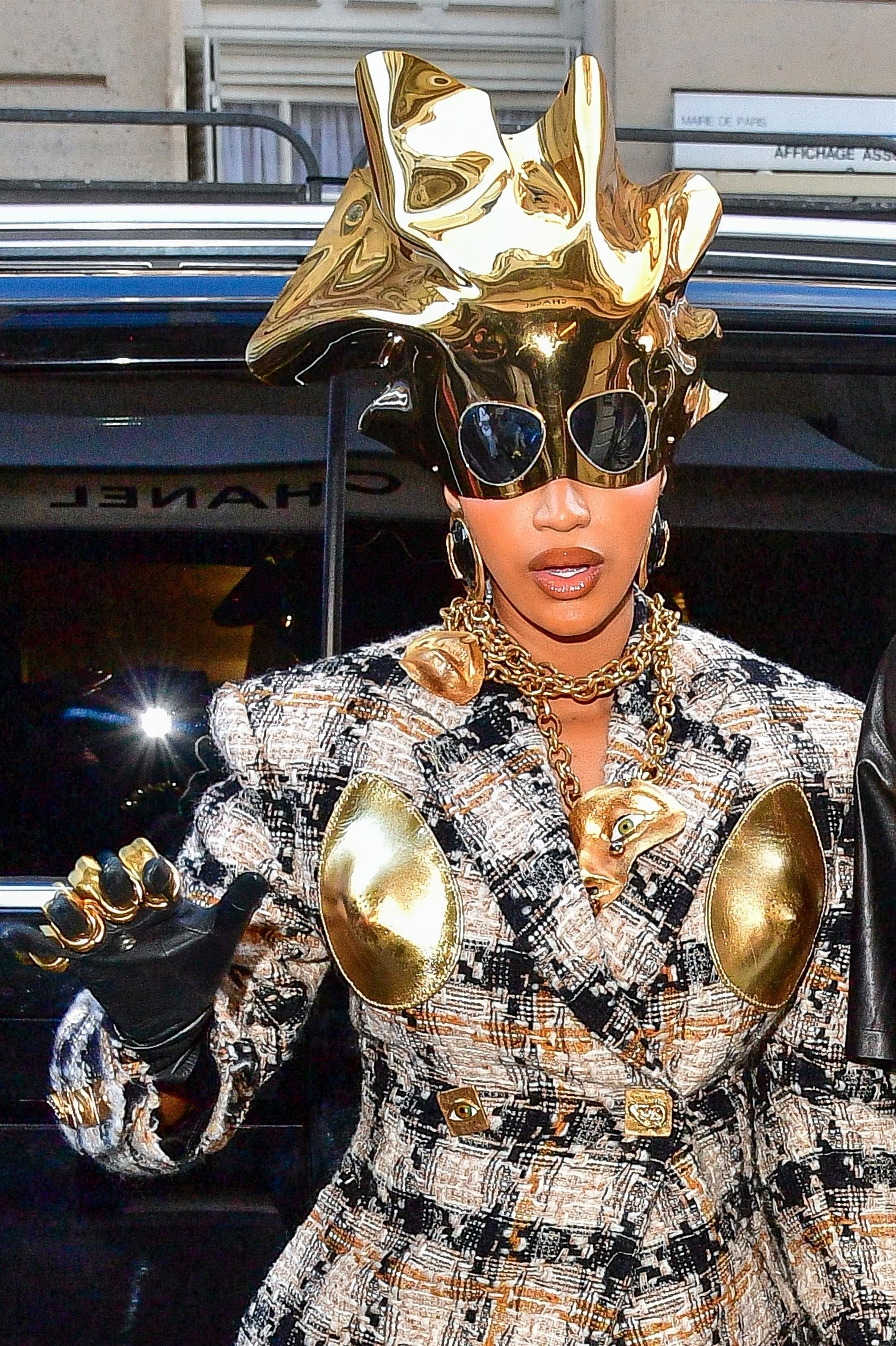 Upon reading this, you might think that the earrings would follow suit and be some kind of body part. Surprise! They're actually keyholes.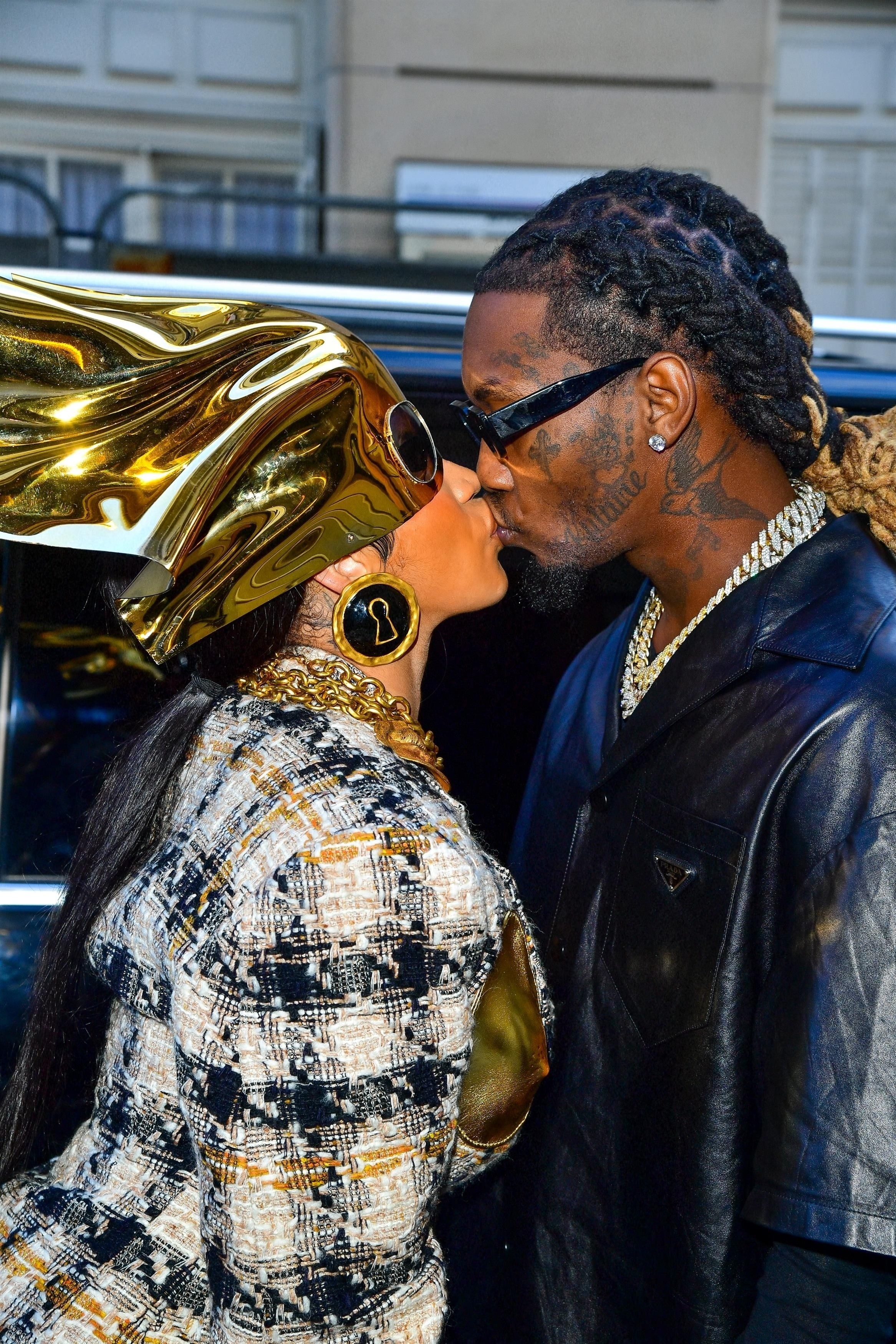 Anyway, here's the look without the headpiece. Just a regular day in the Chanel store!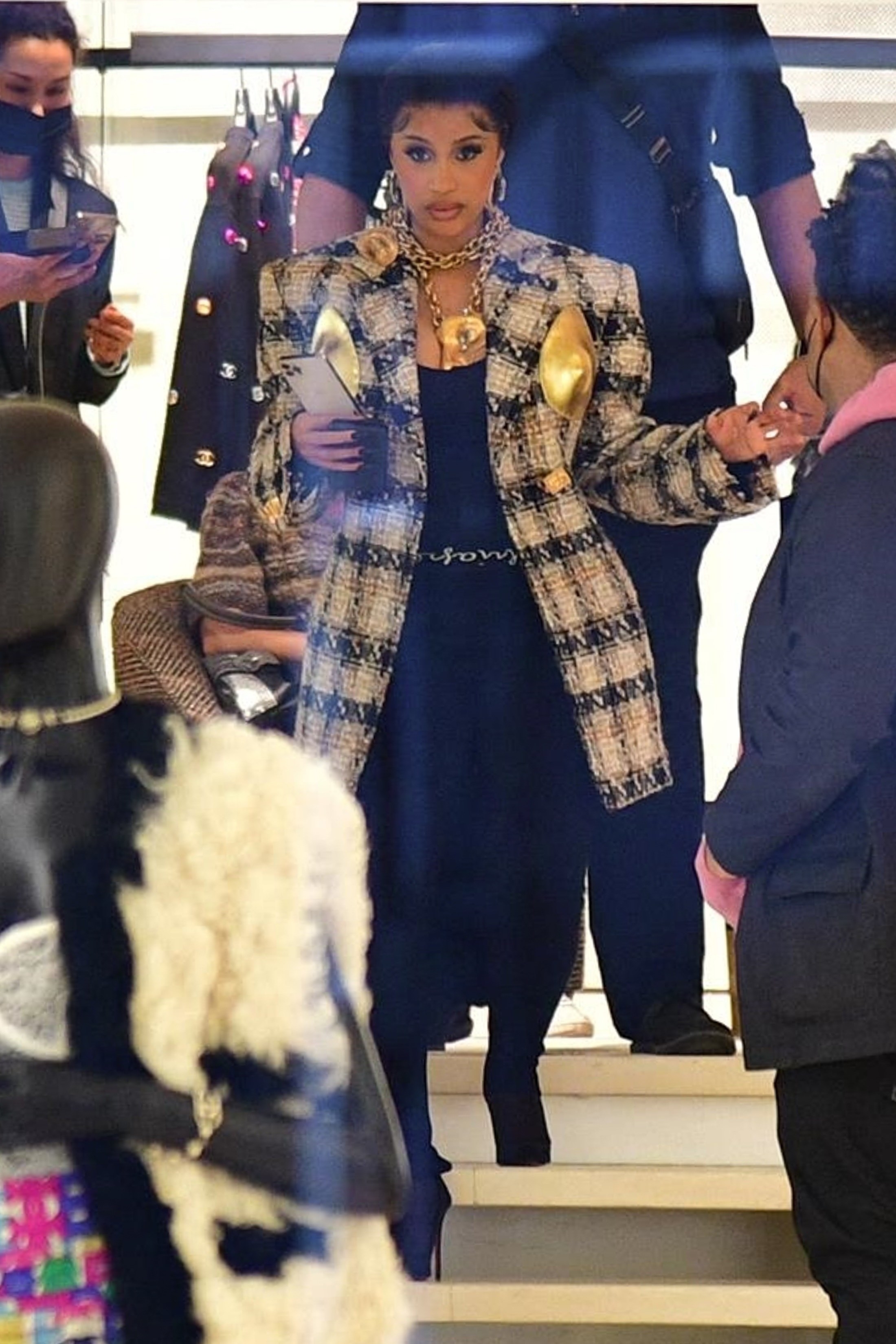 Anyway, I might wear pants today if I feel fancy.