If you are finding yourself utterly bored on this bland day, searching for another bit of niche celebrity drama, wondering where this week could possibly take us, may I suggest: Brian Austin Green being messy on Instagram with his ex, Vanessa Marcil.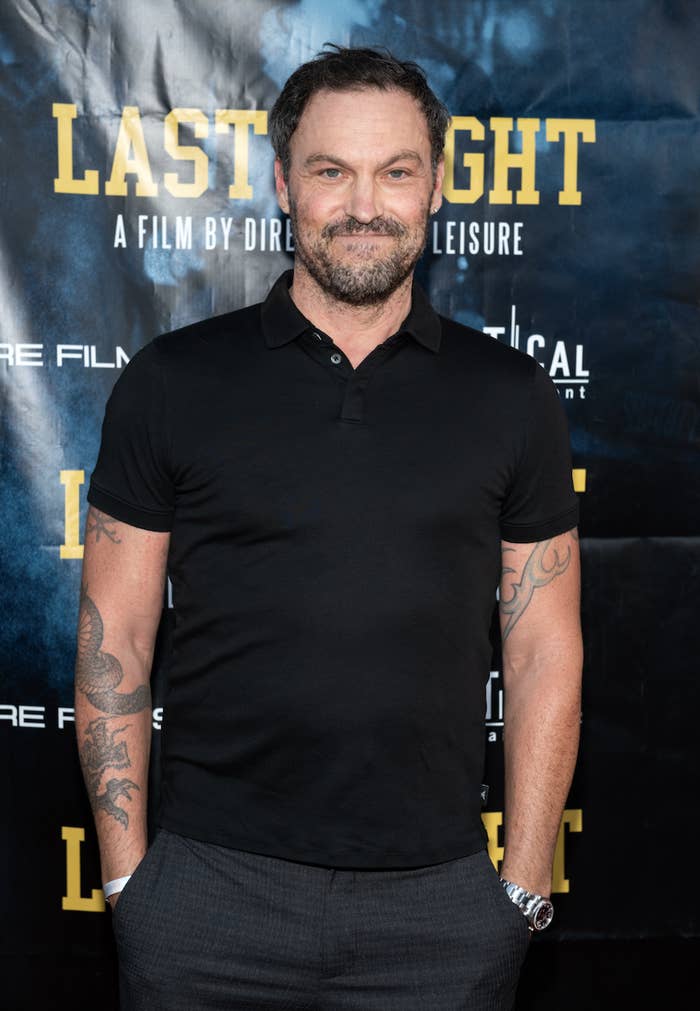 For context, Brian and Vanessa met on the set of Beverly Hills, 90210 and welcomed their child Kassius in 2002, splitting shortly after. Brian then began dating Megan Fox when she was 18 in 2004, had three children with her, before the couple split in 2020. Brian welcomed his fifth child with Dancing With the Stars pro, Sharna Burgess, last year.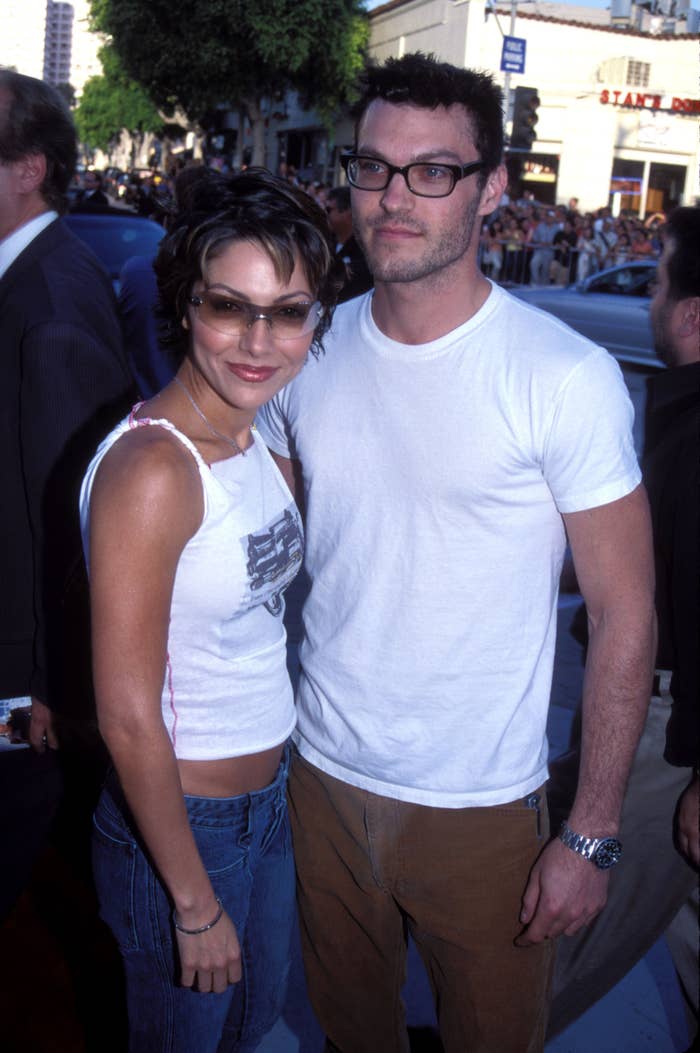 Vanessa and Brian have long had a difficult history — she has previously accused him of not seeing his son for five years and said of Brian, "He's a very angry/sad human being who still has too much shame to take full responsibility for his actions as a father."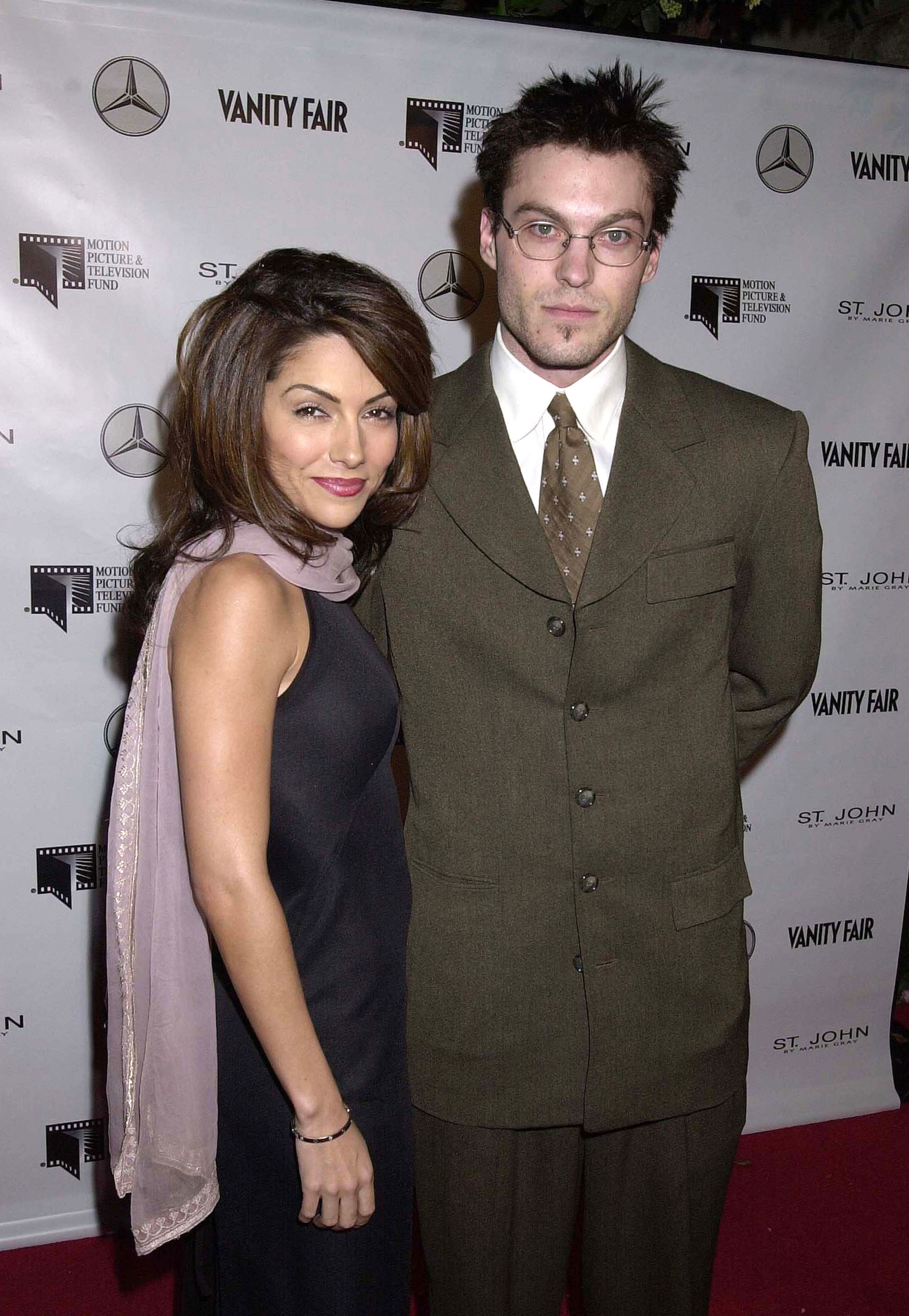 Well, Vanessa was asked on Instagram earlier this week whether "co-parenting [has] been difficult," to which she replied, "We didn't and don't co-parent. I raised my son alone. But Doctor Shefali has amazing books that can help in any parenting situation."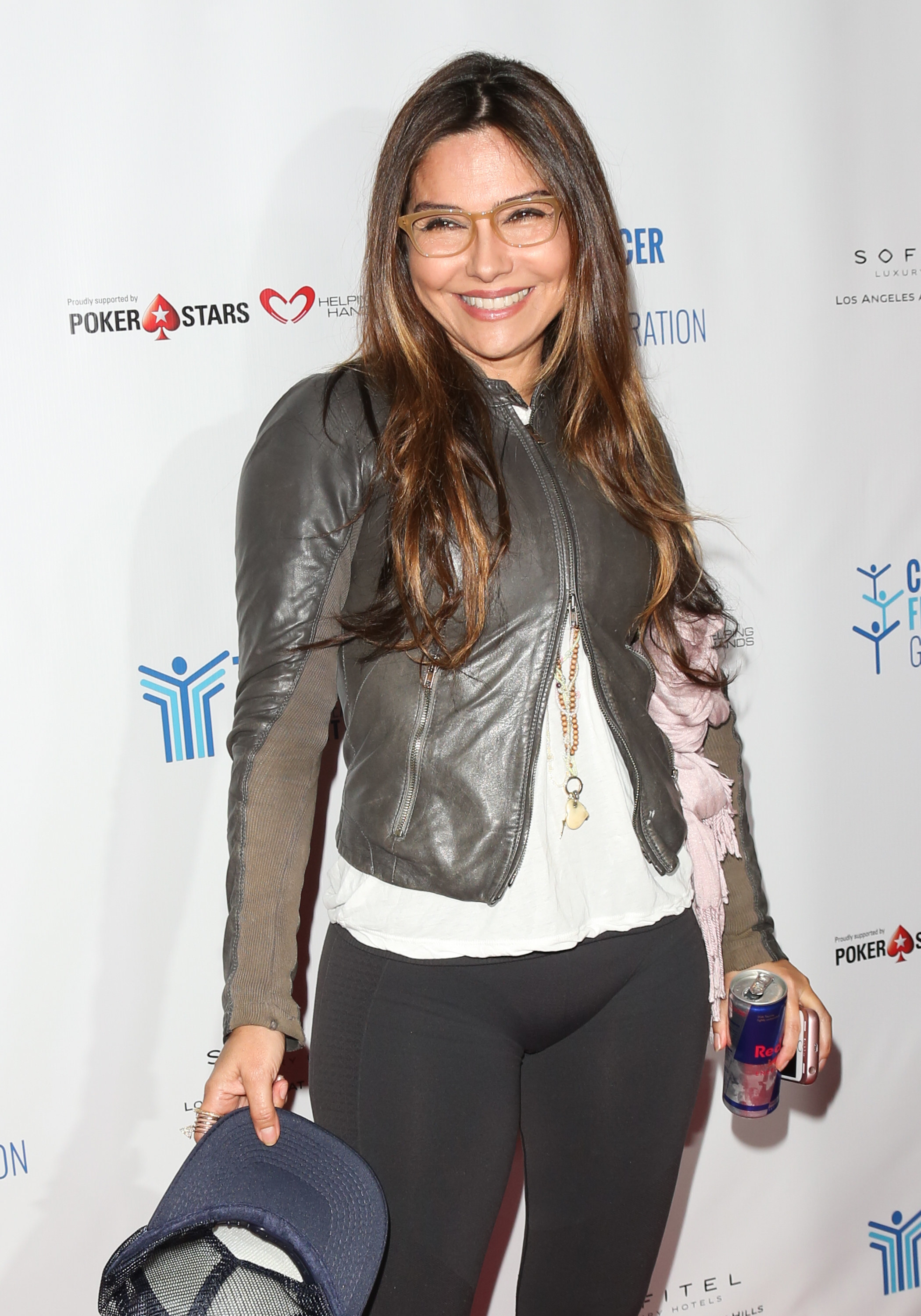 Brian did not seem too pleased by this answer, as he reposted her answer onto his own story, writing, "I can't tell you all how frustrating it is to read continued lies from a 50+ year old woman on social media like she is still in high school."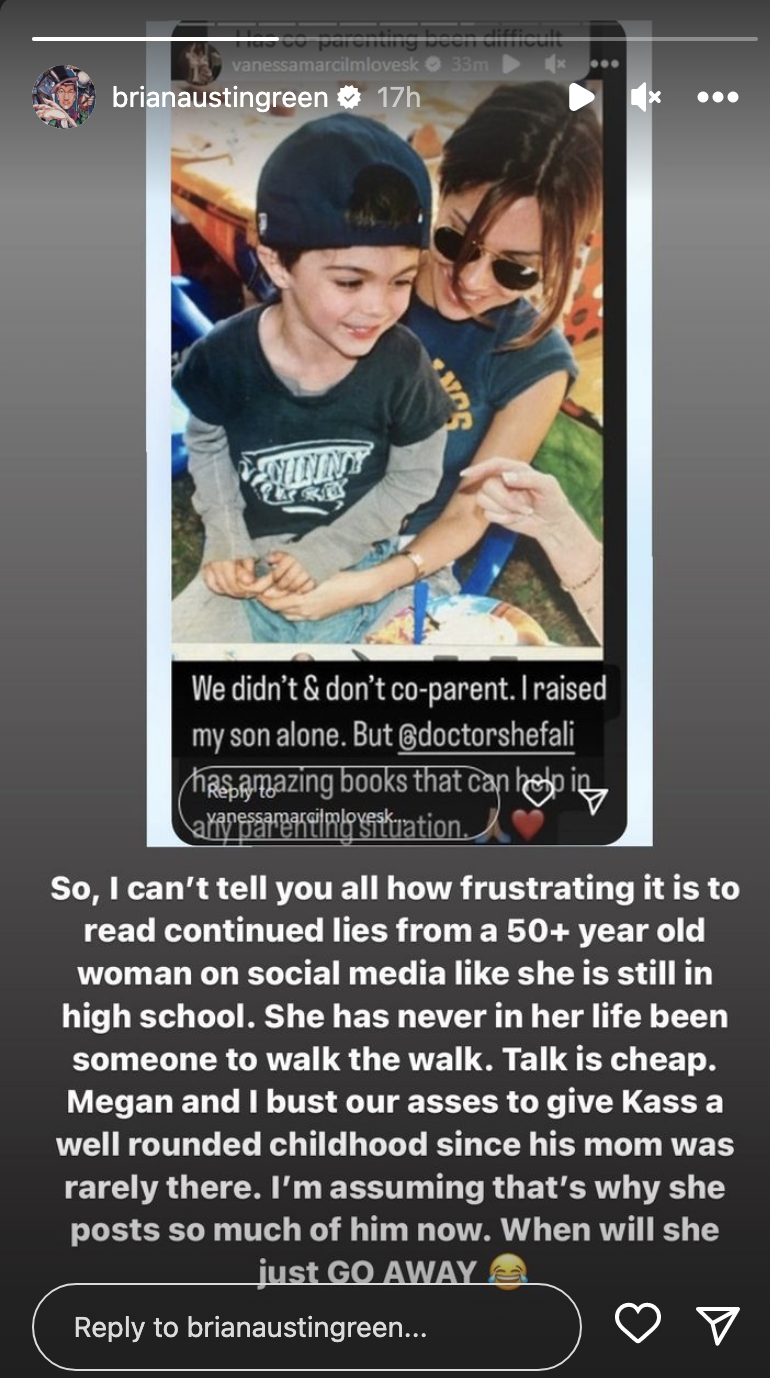 "She has never in her life been someone to walk the walk. Talk is cheap," he continued, before mentioning his ex-wife, "Megan and I bust our asses to give Kass a well rounded childhood since his mom was rarely there."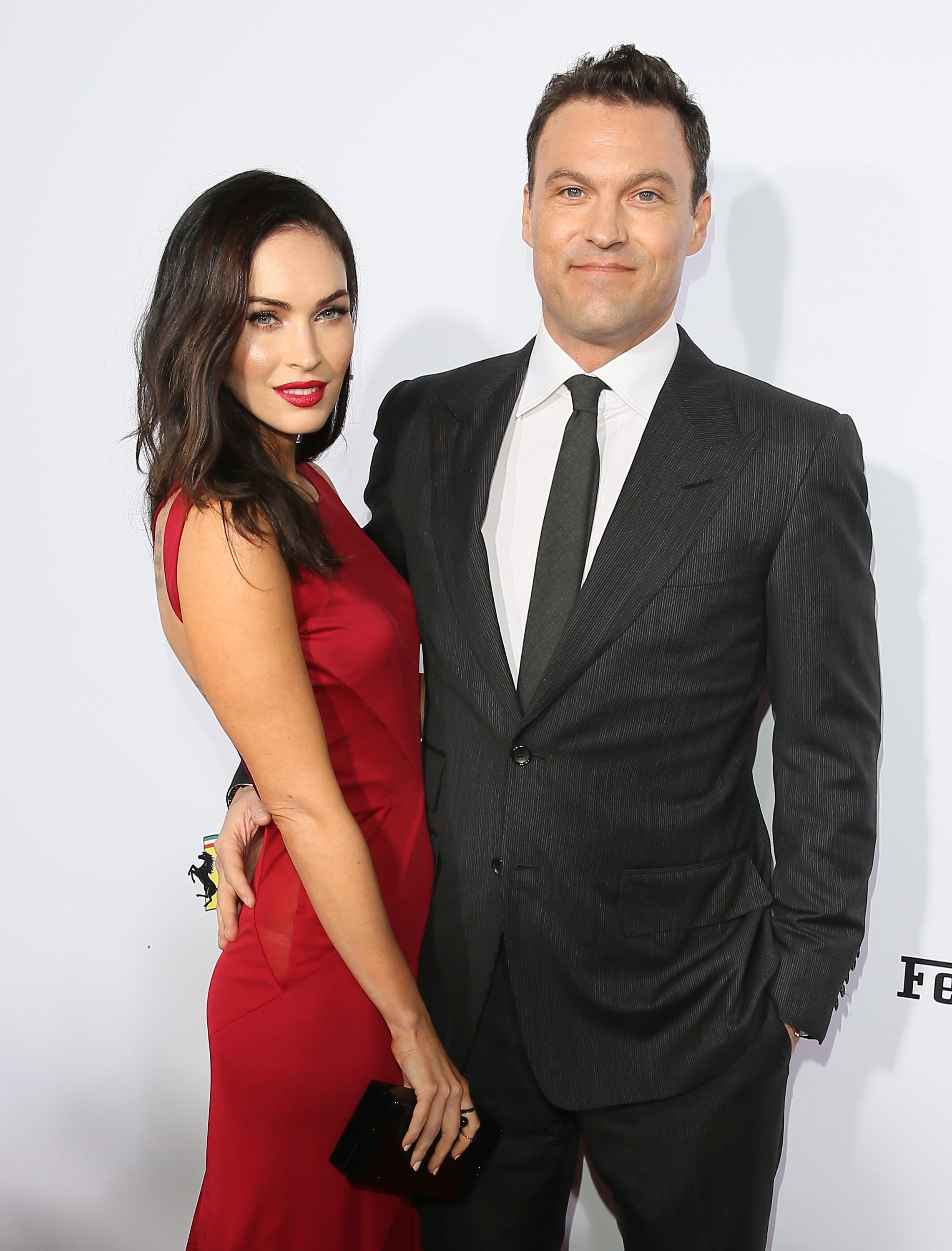 "I'm assuming that's why she posts so much of him now," he concluded. "When will she just GO AWAY."