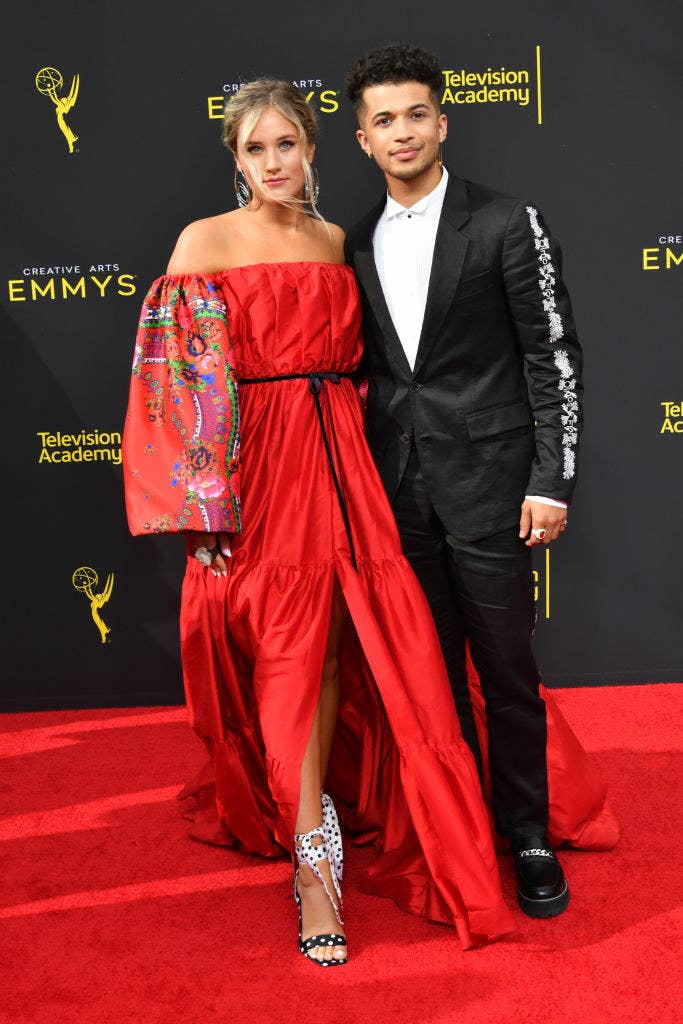 In the clip, which both shared to their social media, Ellie has Jordan close his eyes as she puts a jacket on him. She tells him to reach into his pocket, where he discovers a pregnancy test and immediately becomes overwhelmed with emotion.
"And the journey begins...we can't wait to meet you💙," Jordan and Ellie wrote.
The pair just celebrated their one-year anniversary on Nov. 21, after previously dating for four years and growing up together for nearly a decade. "9 years of friendship...4 years of dating...1 year of marriage. I love you so much, Ellie Fisher. Thank you for being my person. Here's to the next infinite years💜," Jordan wrote in his anniversary post.
Speaking to People about their proposal in May 2019, Broadway's Dear Evan Hansen star opened up about how he and Ellie were "best friends growing up" and how he knew "pretty much two months into dating" that she was "the one."
At the time, Ellie affirmed that the two were on the same page in terms of raising children. "His goal in life is to have a family. I'm not an actress or in the entertainment industry in any way, so it was really important for me to find a husband that was grounded and had goals that were the same as mine. For us to both agree that family was the most important thing that we get out of life was a big sign for me."
Congrats to the lovely couple!