So is it any surprise that she has delivered once again?
The supermodel knew she was the moment at the 74th annual Cannes Film Festival when she posed in her stunning Schiaparelli gown.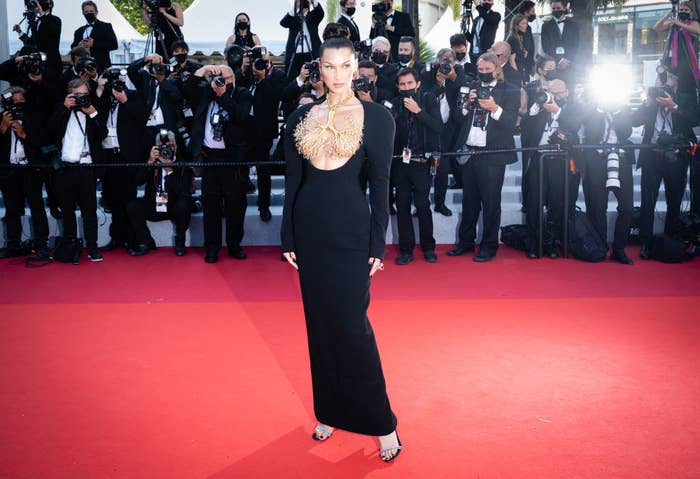 The breathtaking ensemble featured a cut-out black wool dress adorned with a golden and rhinestone-studded necklace in the shape of lung passageways.
That sound you hear? Yeah, I haven't stopped yelling since I saw this dress.
I. Am. Sick.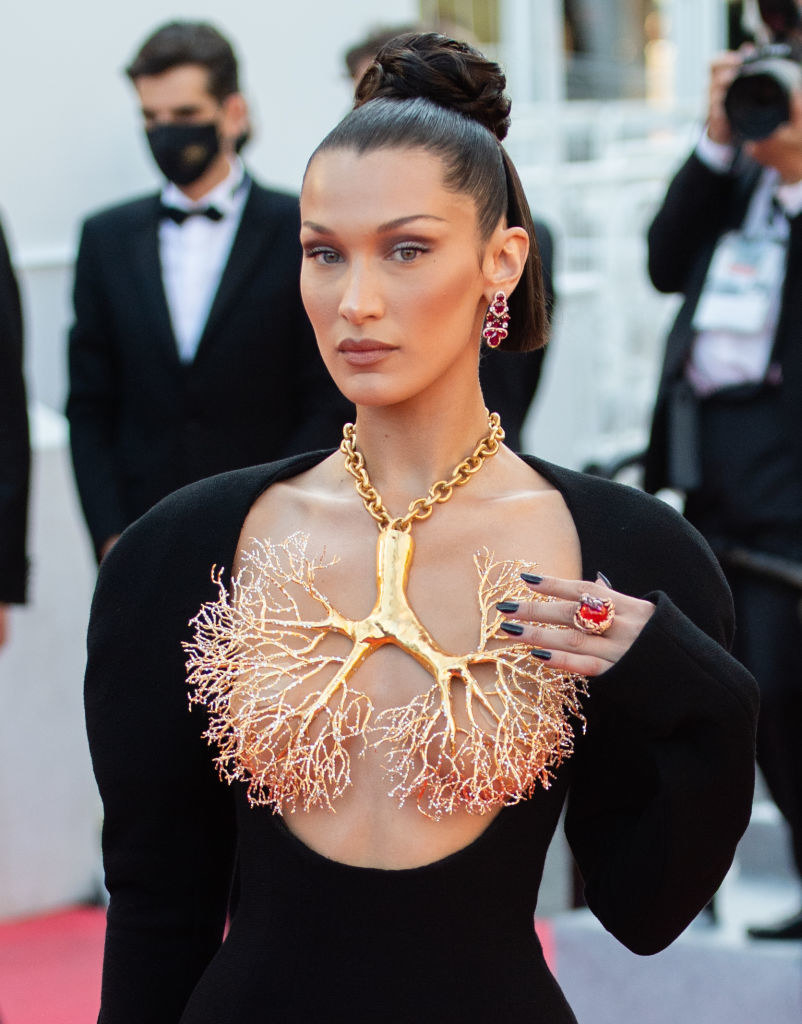 And I'm not the only one who's enamored with Bella's look.
Here are all of Bella's looks at Cannes so far, and we still have five more days to go.
In conclusion: