We hope you love the products we recommend! Just so you know, BuzzFeed may collect a share of sales or other compensation from the links on this page. Oh, and FYI — prices are accurate and items in stock as of time of publication.
Raise your hand if you've tried one or two (or more!) phone mounts for your car, but they always just fall, or block the air, or drop your phone, or make it impossible to get your phone out at the end — or otherwise find a way to be not worth the money you spent.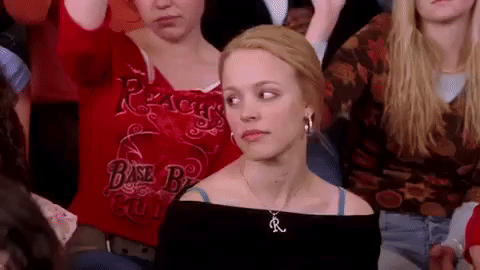 Well, I'm here to solve that small problem for you. Because the iOttie Easy One Touch 2 Car Mount is seriously the perfect universal holder to keep your phone out of your hand, cupholder, and the gap between the seats — instead, it will always be right wherever you need it. You'll be able to glance at it but still keep your eyes on the road. And it doesn't even use permanent sticky adhesive!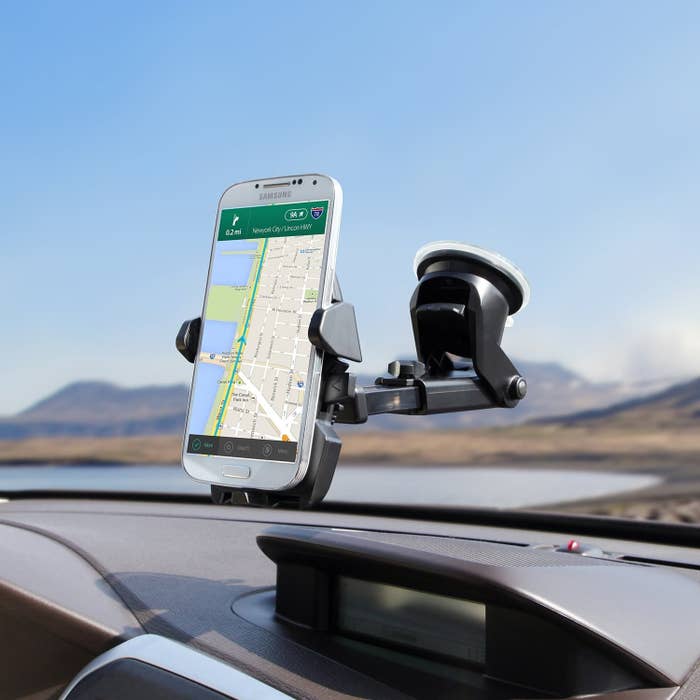 It sticks and stays put to either your windshield or your dashboard with a locking-suction system. (I always worry that something like this will tumble off if I brake even a *little* too hard, but this device DIDN'T BUDGE when this TRUCK ROLLED OVER one and a quarter times into a ditch!!)
And because it can be hard to see your phone when it's too far away, the mount has a telescopic arm that extends out a full 6.5 inches — all while keeping the phone perfectly still — so you can glean all the info you need from Google Maps from one quick glance.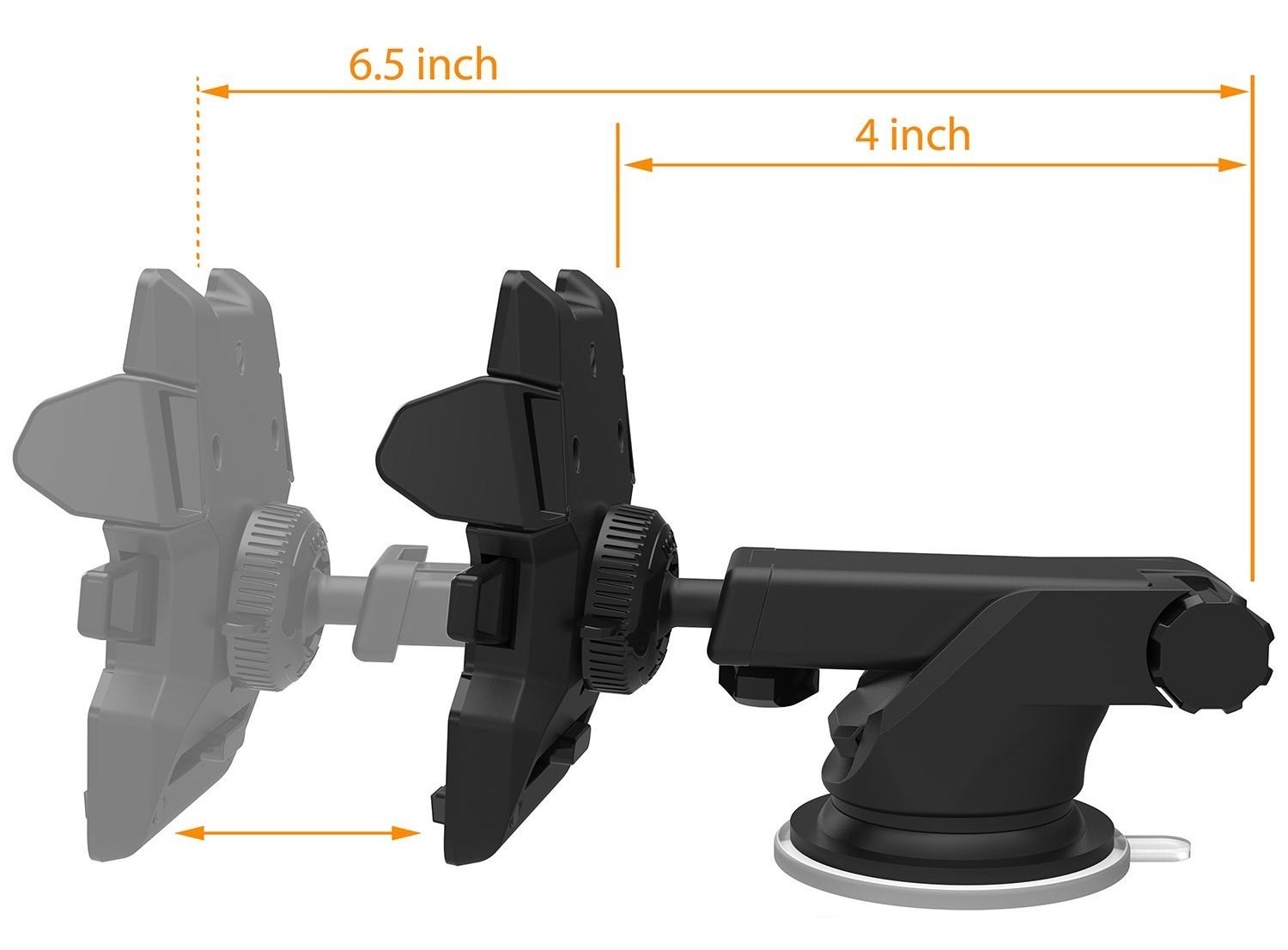 BTW, even though it sticks and stays, it's not ~permanent~ in the least — you can remove it and reposition it as many times as you need without damaging your car's interior. I don't know about you, but I know I'd definitely want to try it in several different spots to see what I like best. So that's a win!
AND if it ever does lose its sticking power (it'll be thanks to gradual dust and dirt), all you have to do to get it to work again is rinse it in water and let it air-dry to restore it to its former glory. This is a car mount that you're NEVER gonna have to throw away.
I haven't even mentioned yet how incredibly easy it is to lock your phone into it when you get in the car, then release it when you get to your destination. The GIF speaks for itself — you just press it in and it locks, no fumbling necessary: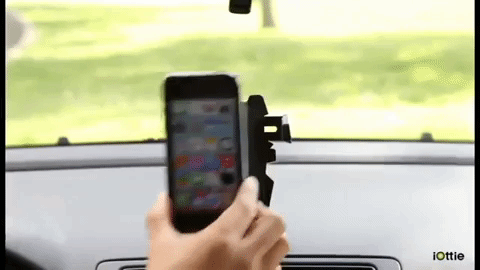 Y'all, there's a reason over ELEVEN THOUSAND people have given this car phone mount a positive review on Amazon. It's actually well-designed, and just plain works.
So if you're ready to transform your everyday driving experience with a car mount that makes using your GPS easy, get the iOttie Easy One Touch 2 Car Mount on Amazon for $15.99. And soon, this could be you...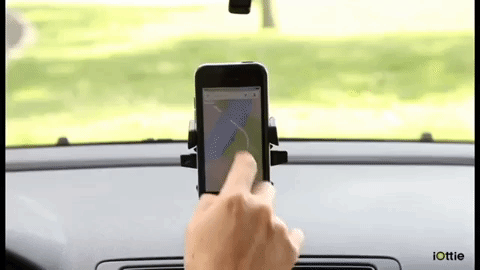 I can't promise it'll make every trip feel like you're driving through LA with Garfield, but it will make a little part of your life a little bit easier!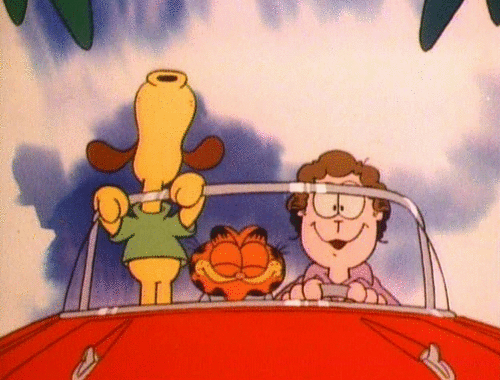 And if you've still got the shopping bug, here's some other posts to check out!
Shopping for something specific? Check out BuzzFeed Reviews to find the best things for every budget!