Rihanna posted more photos from the shoot on Instagram Tuesday morning, which were later deleted by Instagram.
Here's one of the bottomless photos, deleted from Instagram then shared on Twitter. LINES: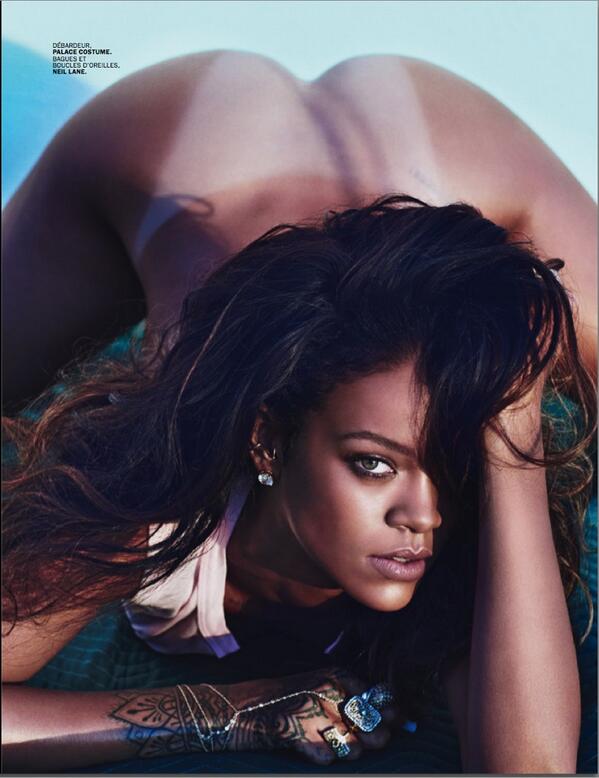 Historically, Rihanna's not really into bras. She went braless at the April 25 Raptors—Nets game.
So, who's the queen of pierced right nipples? Janet Jackson, or Rihanna?