Mindy Kaling is the ultimate multi-hyphenate. She became a household name as a writer and actor in The Office. She wrote, produced, and starred in The Mindy Project. And she's a co-creator, writer, and executive producer for both Never Have I Ever and The Sex Lives of College Girls — hit shows that have been celebrated for their representation.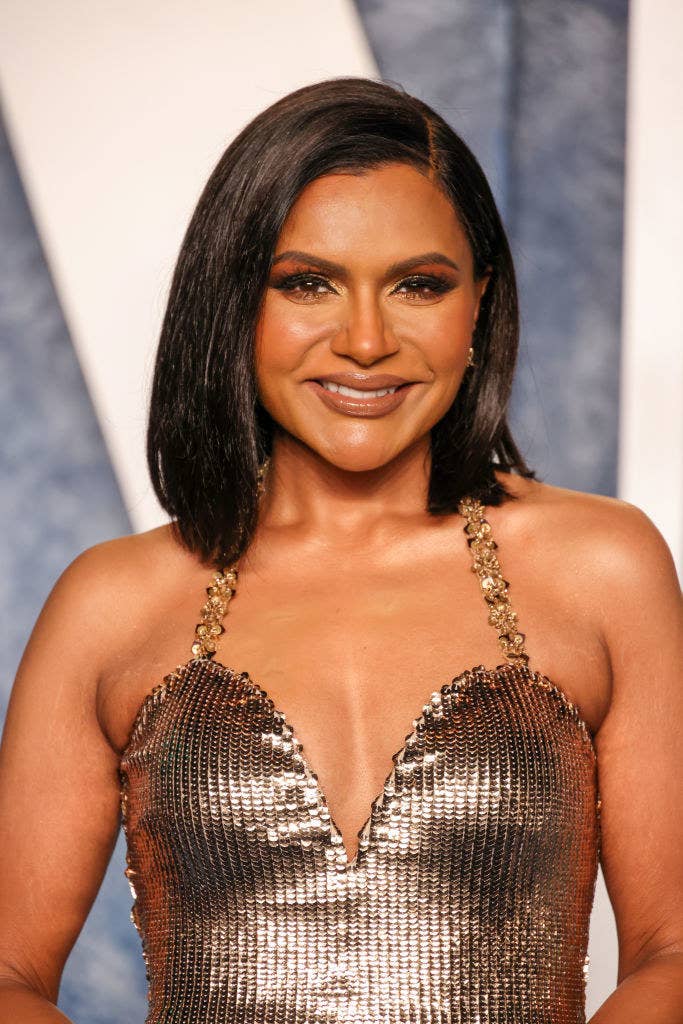 Well, the 43-year-old received the honor of a lifetime yesterday when President Joe Biden awarded her with a National Medal of the Arts.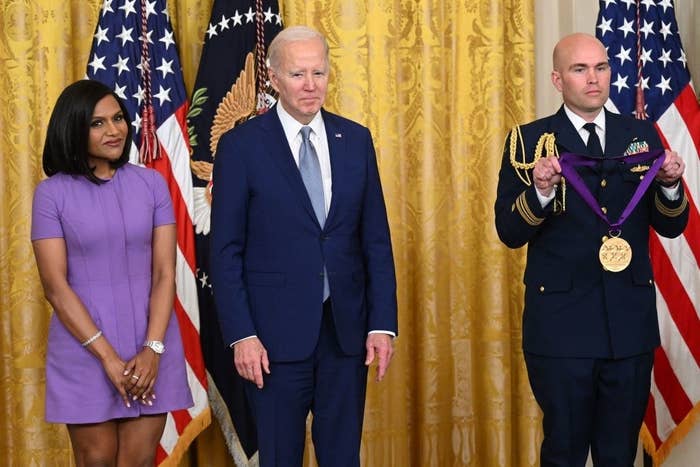 The National Endowment for the Arts (NEA) medals are the highest awards given to creatives by the federal government. According to a press release, Mindy was selected because her "work across television, film, and books inspires and delights — capturing and uplifting the experiences of women and girls across our nation."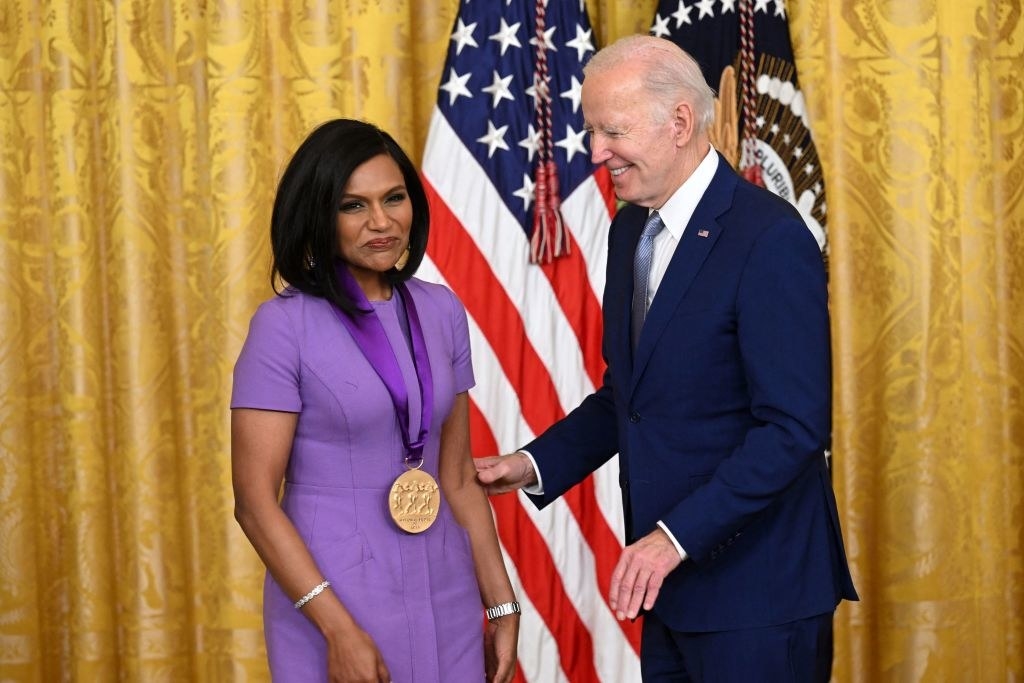 On Instagram, the actor wrote, "Yesterday, I went with my family to receive the medal at the White House. To hear the President speak about my parents, their journey to the United States, my late mother's dreams for me, and the power of comedy to make people understand each other was almost too much to take in."
"It didn't feel real! I mean, I was sitting next to GLADYS KNIGHT. I guess I just want to express my heartfelt gratitude to @potus, @neaarts and @kamalaharris. And to say I promise to spend the rest of my life earning this medal because I don't feel like I've earned it yet."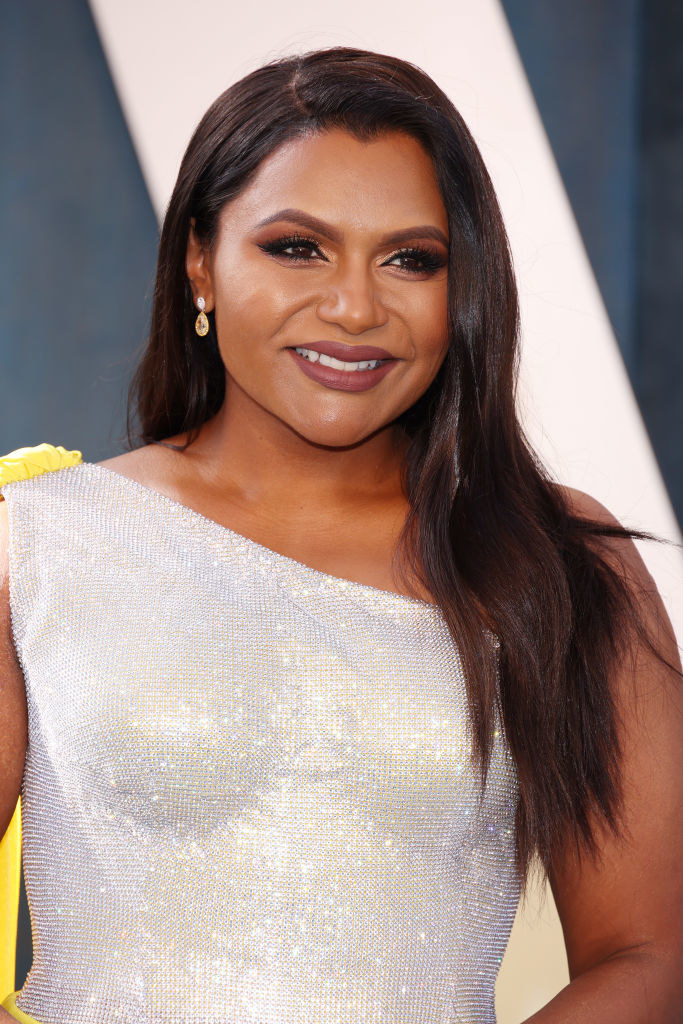 "I wish my mom could have been there, but what are you gonna do. Nothing is perfect, but yesterday was pretty close. I love everyone," she concluded.