If you're anything like me, you're absolutely fascinated by the hottest celebrity couple of the moment: Megan Fox and Machine Gun Kelly.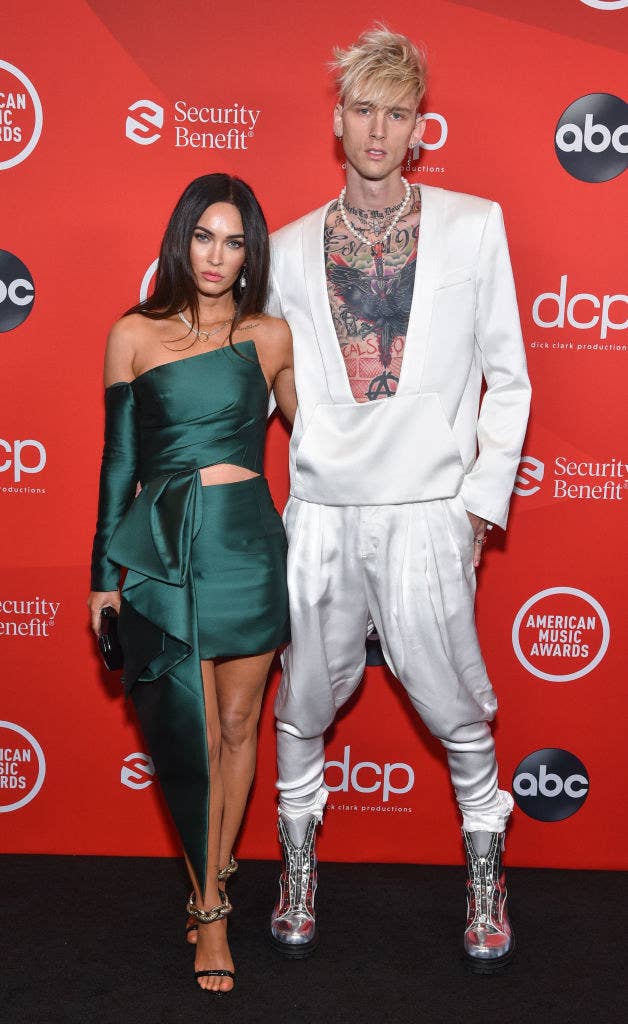 Well, the pair recently gave an interview for their GQ cover story. And it was, ahem, pretty interesting.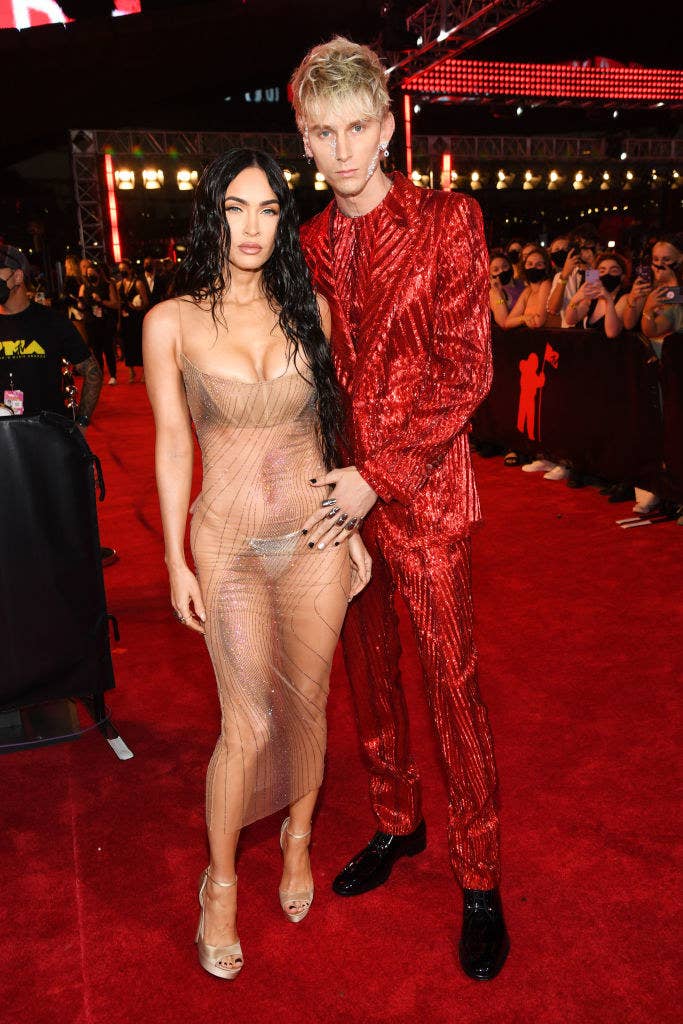 The couple really met in 2020 on the set of Midnight in the Switchgrass. But Megan revealed that they briefly met at a party in LA a few years beforehand.
"This weird thing happened," she said. "We didn't see each other." She asked MGK if he'd seen her face, and he confirmed that he hadn't.
"I don't remember your face... And I definitely would have remembered his face," she continued. "I just remember this tall, blond, ghostly creature, and I looked up, and I was like, 'You smell like weed.'"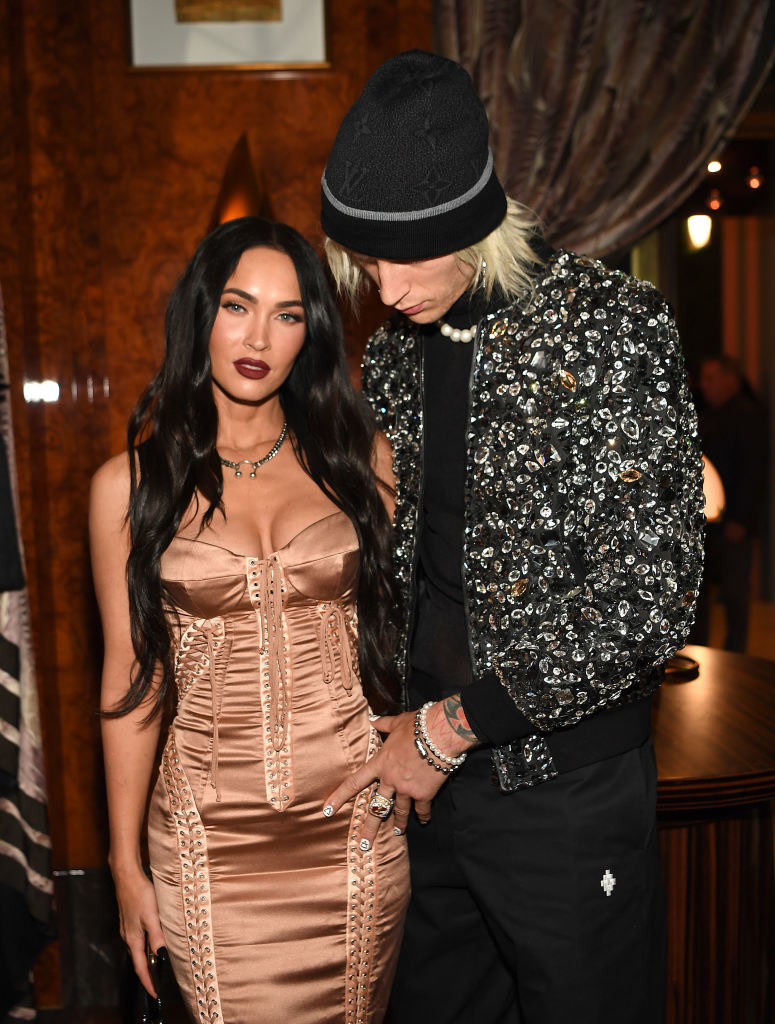 "He looked down at me, and he was like, 'I am weed.' Then, I swear to God, he disappeared like a ninja in a smoke bomb."
Then, Megan shared her theory on why they couldn't see each other's faces that night.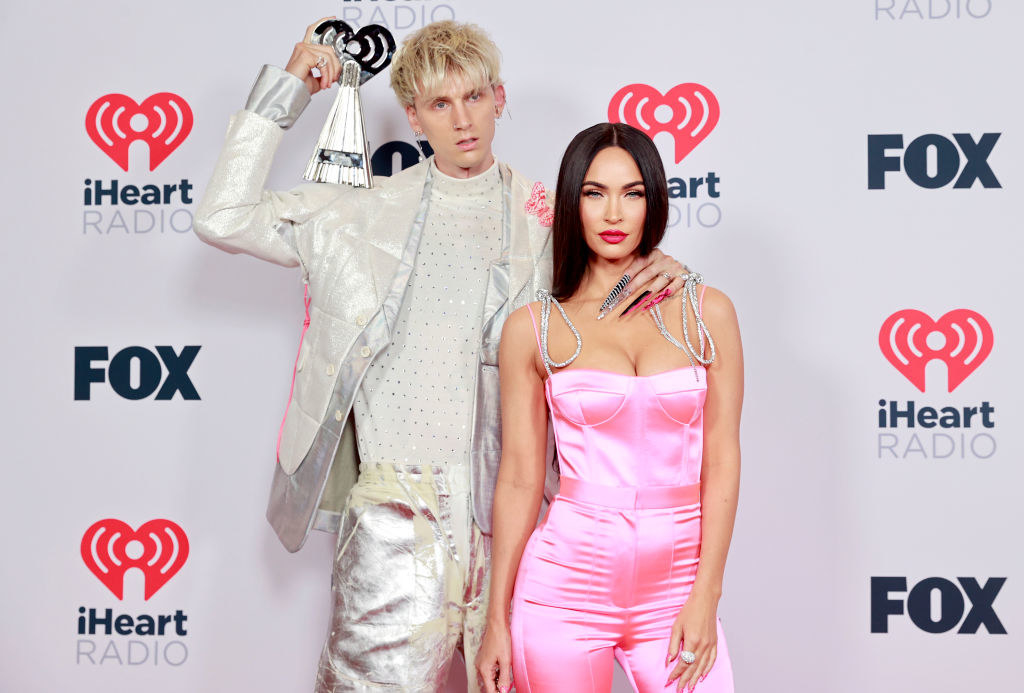 "I think we weren't allowed to see each other yet. We weren't supposed to run into each other that night, so our souls, our spirit guides, were luring us away from each other, because you literally had no face, like that thing from Spirited Away. It is hard to see his face in general, but really, he had no face that night."
She turned to him and said, "Thank God, [because] what torture had I known you were there, and I couldn't get to you. It was better that I didn't know."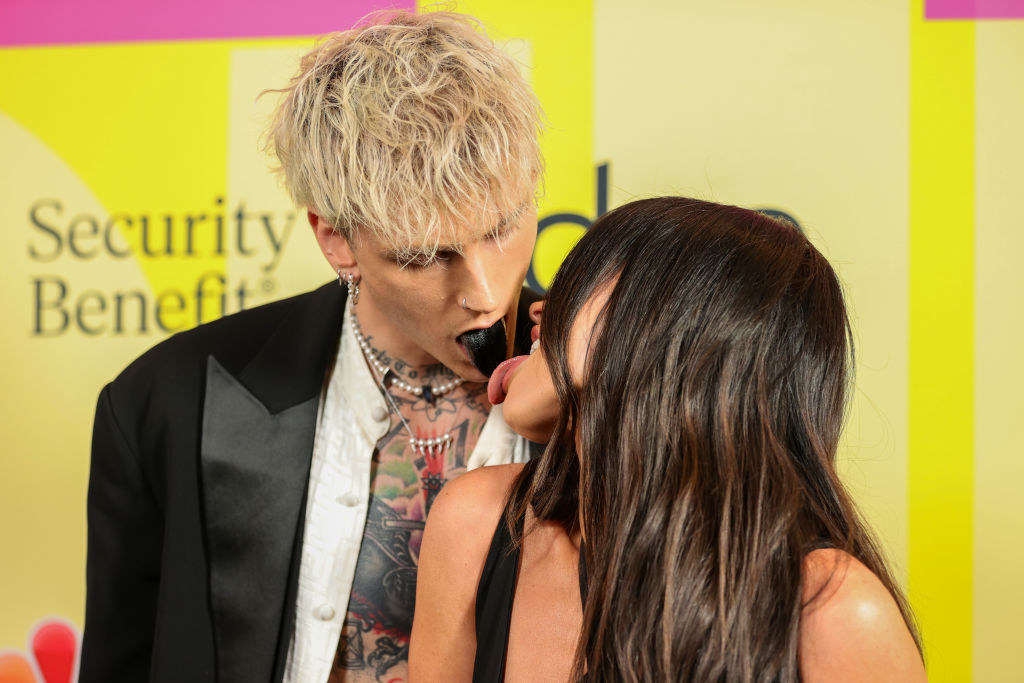 Well. I'm not sure if "I am weed" sounds quite as romantic to me as it does to her, but I'm glad they're happy!