Travis Barker Gave Kourtney Kardashian A Floral Arrangement For Her Birthday, And I've Never Seen Anything Quite Like It
Absolutely stunning.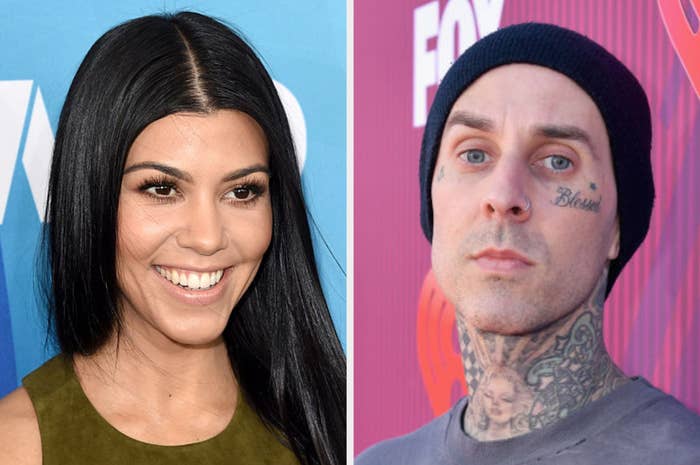 If you haven't been following their relationship, here's a quick refresh: After tons of rumors, the couple went Instagram official in February with a cute pic of themselves holding hands.
Then, earlier this month, the Blink-182 drummer got a tattoo of Kourtney's name (!!!) on his chest.
And now the musician is celebrating the reality TV star's 42nd birthday. He sent her a STUNNING floral arrangement that legit made my mouth drop open.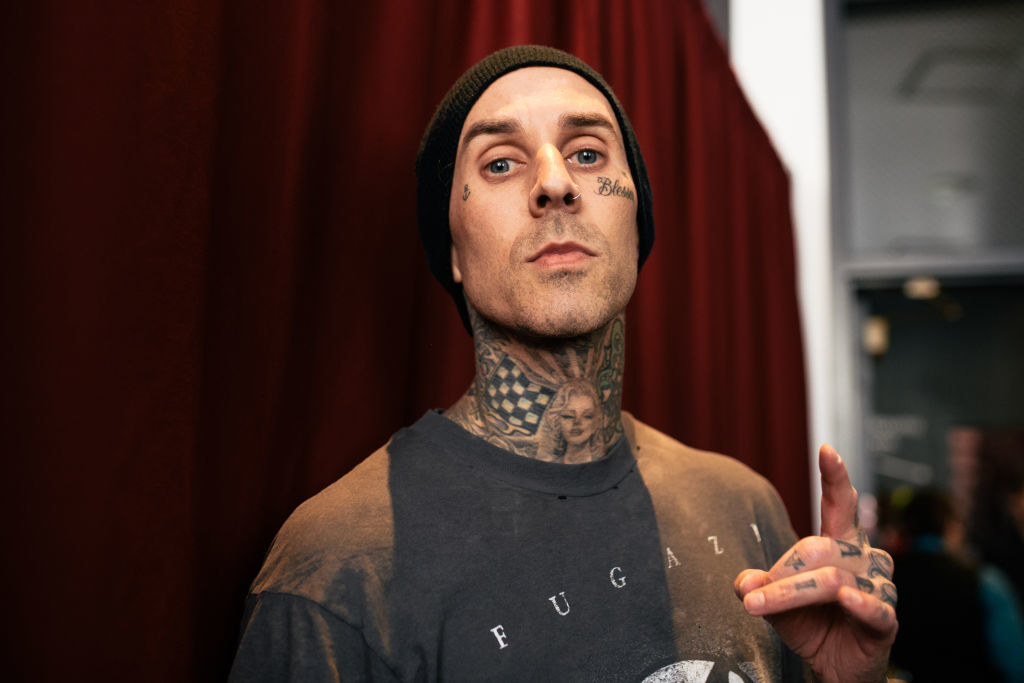 Kourtney shared the gift on her Instagram story, writing, "tulips and gardenias are my favorite flowers / my entire house smells yummy."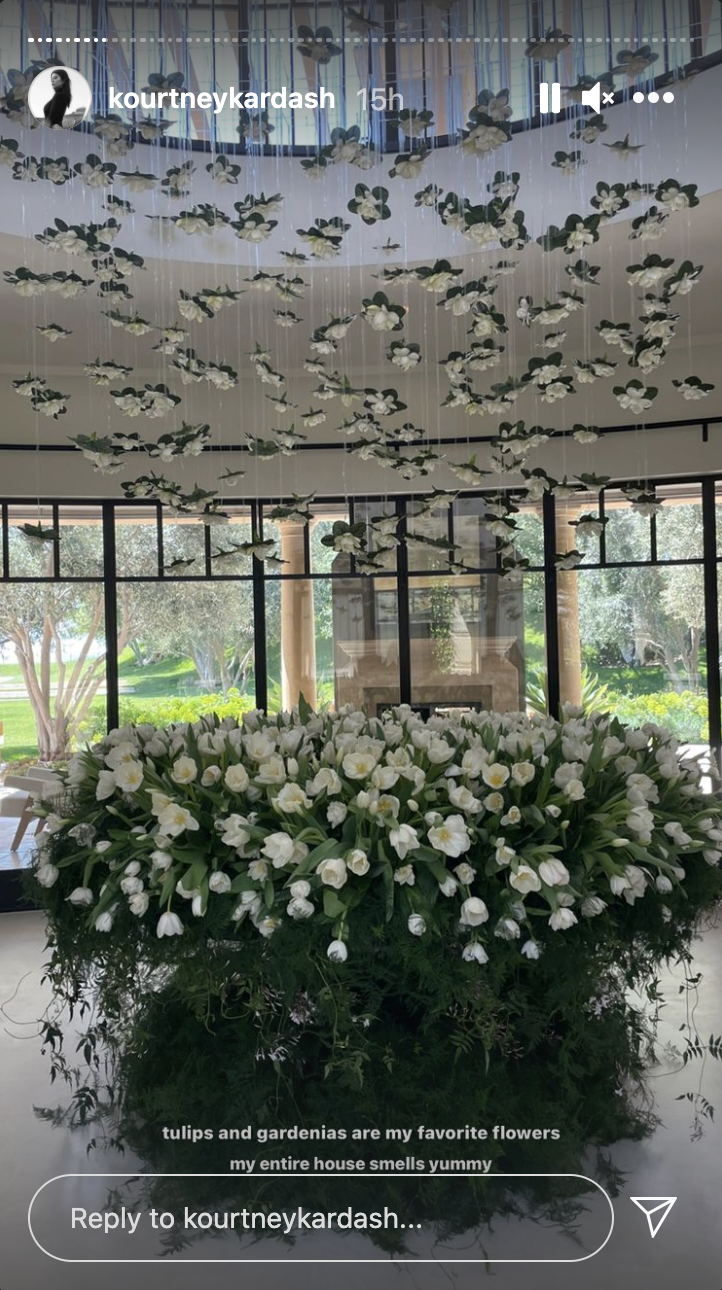 OMG!!! This is quite possibly the most beautiful floral arrangement in the history of the universe.
I cannot believe how many tulips there are. And they're so beautifully arranged! With so much greenery! It's like standing in a meadow of flowers.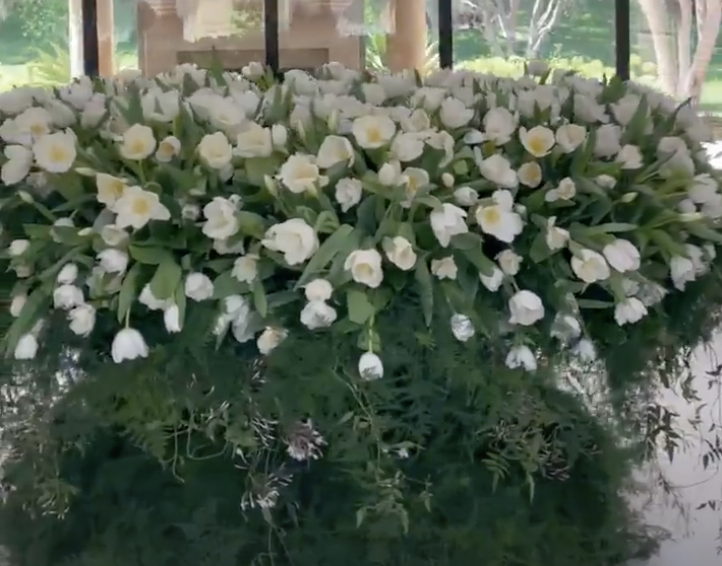 And the gardenias dangling in the air?? It honestly looks like an art installation.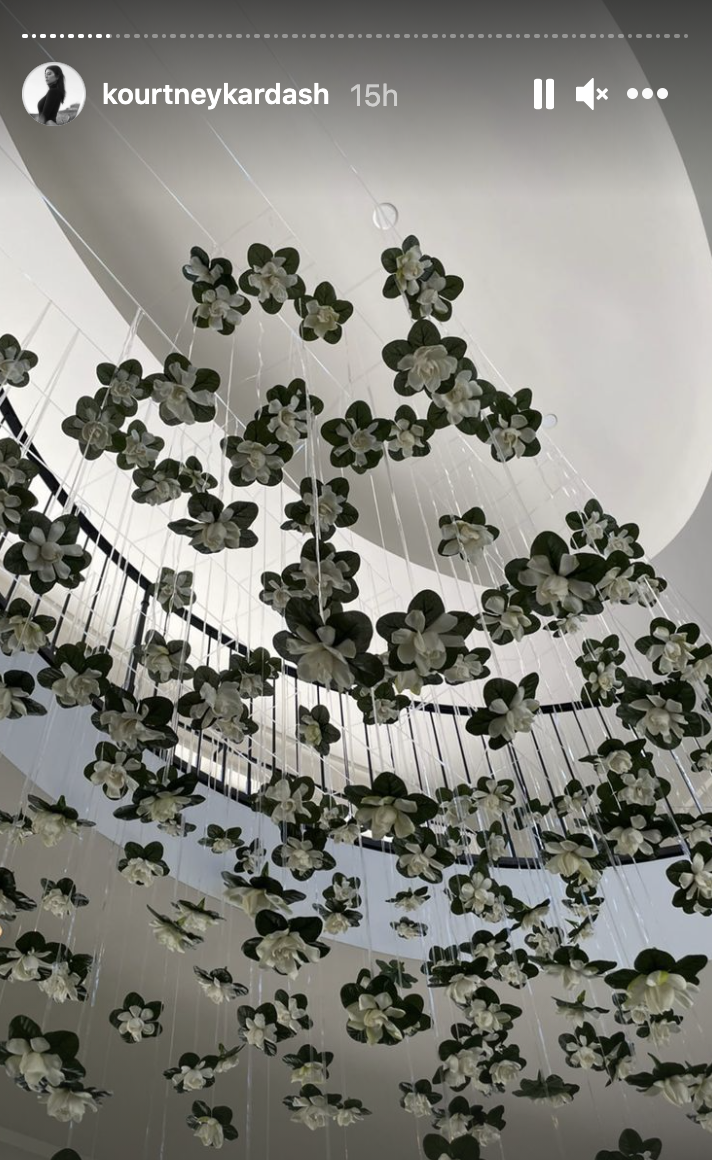 Kim Kardashian absolutely loved it too. "I just walked into the most gorgeous flower arrangement," she said in an Instagram story clip that her sister shared.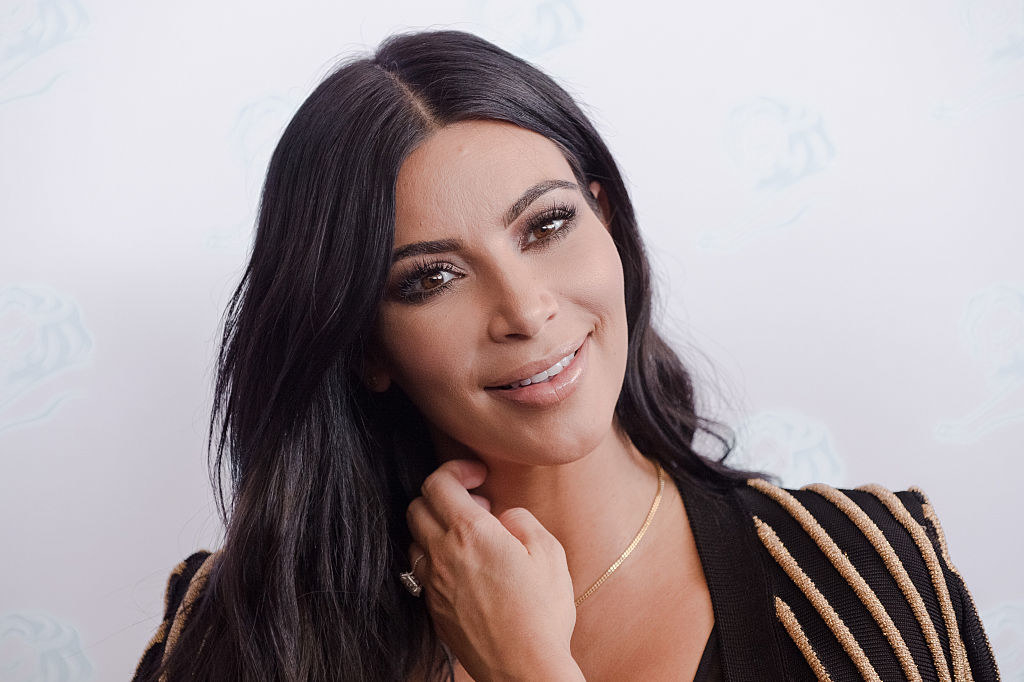 "This is so beautiful," she continued. "I've never seen anything like this."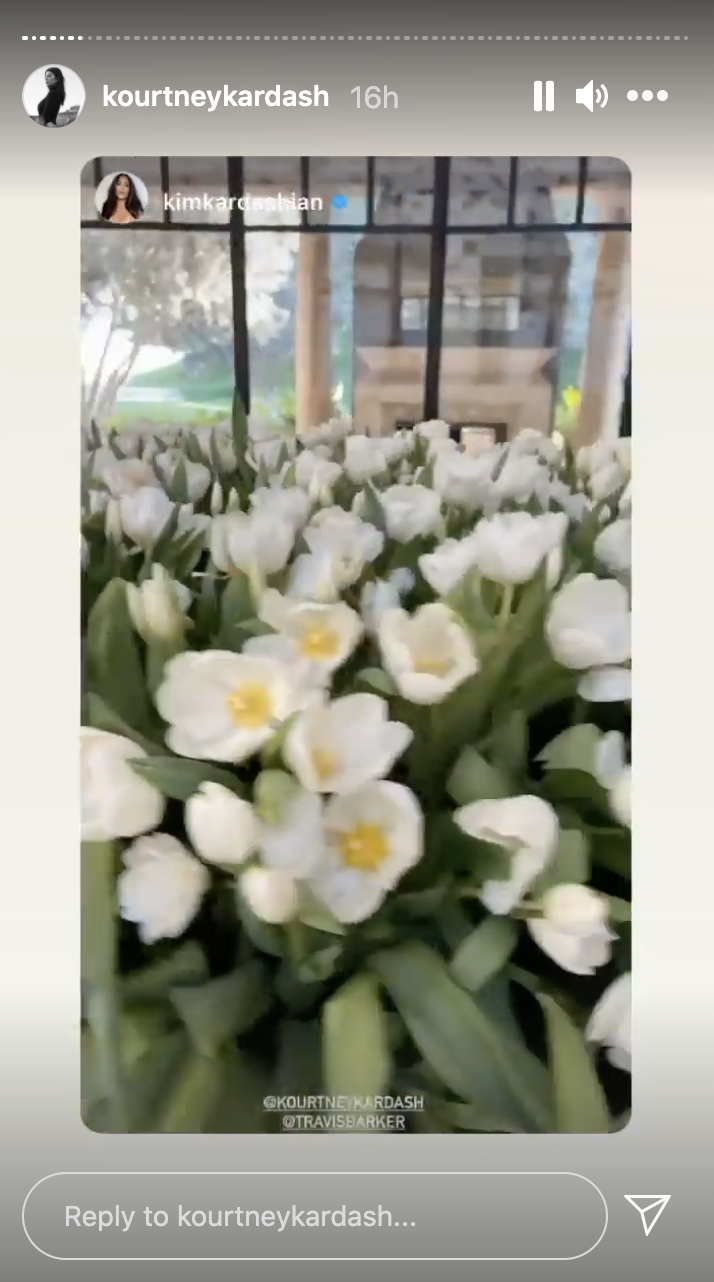 So we all agree: Travis Barker is the king of birthday gifts. Now, excuse me while I go to the grocery store and buy myself some discounted flowers.