Demi Lovato Shared A Message About Her Body Positivity That She Wants People To Hear
"I feel full. Not of food. But of divine wisdom and cosmic guidance."
From her previous eating disorder to accepting her stretch marks to the brain damage she experienced from her 2018 overdose, she's been super open about all the ups and downs.
And now, she's sharing another update on her journey.
The 28-year-old recently posted a video on Instagram of herself in a pair of pants that were too big for her. "Accidentally lost weight," she wrote.
"I don't count calories anymore. I don't over exercise anymore. I don't restrict or purge. And I especially don't live life accordingly to diet culture...and I've actually lost weight."
"This is a different experience. But I feel full," the singer continued. "Not of food. But of divine wisdom and cosmic guidance, peace, serenity, joy, and love."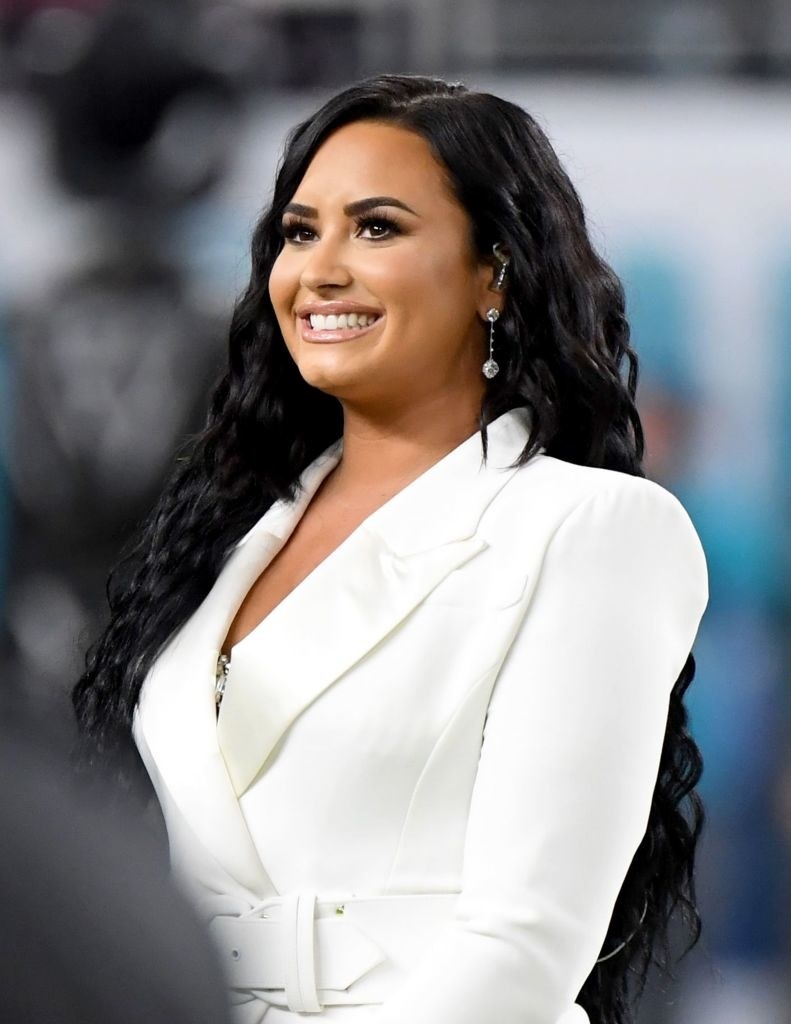 And in her Instagram story, Demi added a pic of a quote: "And I said to my body softly, 'I want to be your friend.' It took a long breath and replied, 'I have been waiting my whole life for this.'"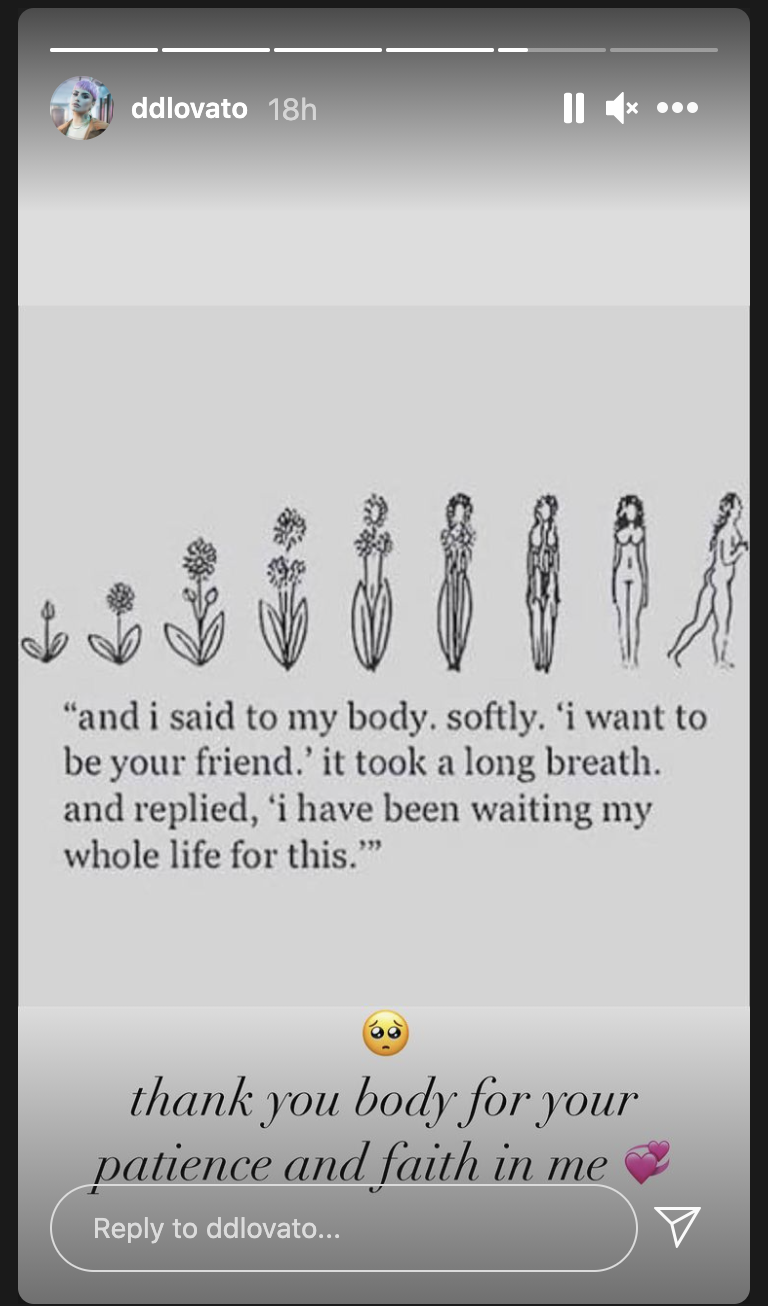 "Thank you, body, for your patience and faith in me," she added on the bottom.
Wishing you all the best, Demi!