15 Funny Tweets That Will Make Any "Ozark" Fan Giggle Out Loud
"The women of Ozark invented acting."
Ozark Season 3 dropped on Friday, and it did not disappoint. New characters, changed alliances, and outstanding performances made for a riveting 10 hours. Those Emmy Awards are in the bag, baby!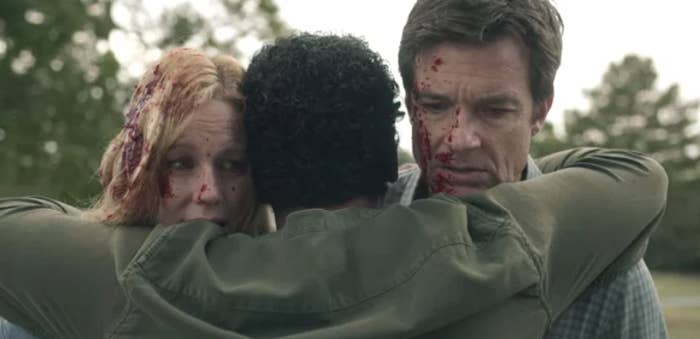 And it appears I'm not alone in my adoration for Ozark. The internet is abuzz with funny memes and love for the show. So here are 15 tweets from fans gushing about the latest season:
1.
Jason Bateman killin' it across the board:
2.
Excellent celeb comparison:
3.
When you watch so much Ozark, it makes you paranoid:
4.
My reaction exactly:
5.
Total doppelgänger:
6.
All hail the queens of the Ozarks:
7.
Mad kudos to Tom Pelphrey's superb performance shining a light on mental illness:
8.
The inevitable Breaking Bad comparisons have started rolling in:
9.
Sue = therapist of the year:
10.
Me at the beginning of every episode despite never decoding it accurately even once:
11.
Laura Linney got these ladies scared:
12.
Attempts to convert the Breaking Bad fans:
13.
Calling Wendy out because she deserves it:
14.
I knew Ruth's voice sounded familiar:
15.
And finally, the meme that perfectly encapsulates what we're all feeling now: