Wendy Williams, WTF Are You Thinking?
The talk show host hit out at #metoo and #muteRKelly in a "Hot Topics" segment that has Twitter buzzing.
You know Wendy Williams. Shock jock, endlessly problematic, basically a walking gif?
Well, during Thursday's "Hot Topic" segment of her show, Williams came after the #metoo movement not once, but twice.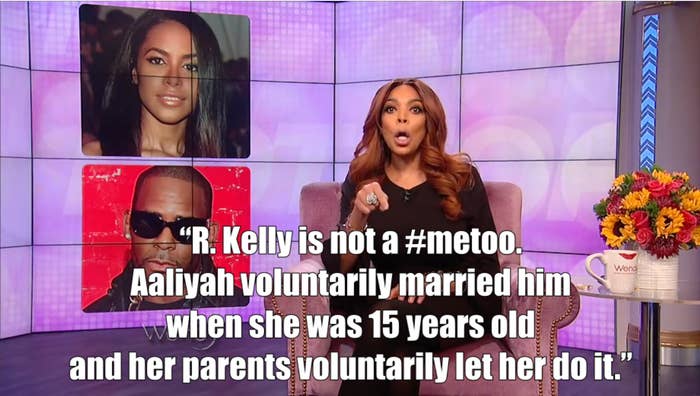 Williams also questioned the efficacy of the #MuteRKelly movement, which even she had to concede has succeeded in convincing venues to cancel multiple performances on Kelly's touring schedule.
R. Kelly was the subject of a BuzzFeed investigation that found he is allegedly keeping an unknown number of teen girls against their will while their parents fight for their return.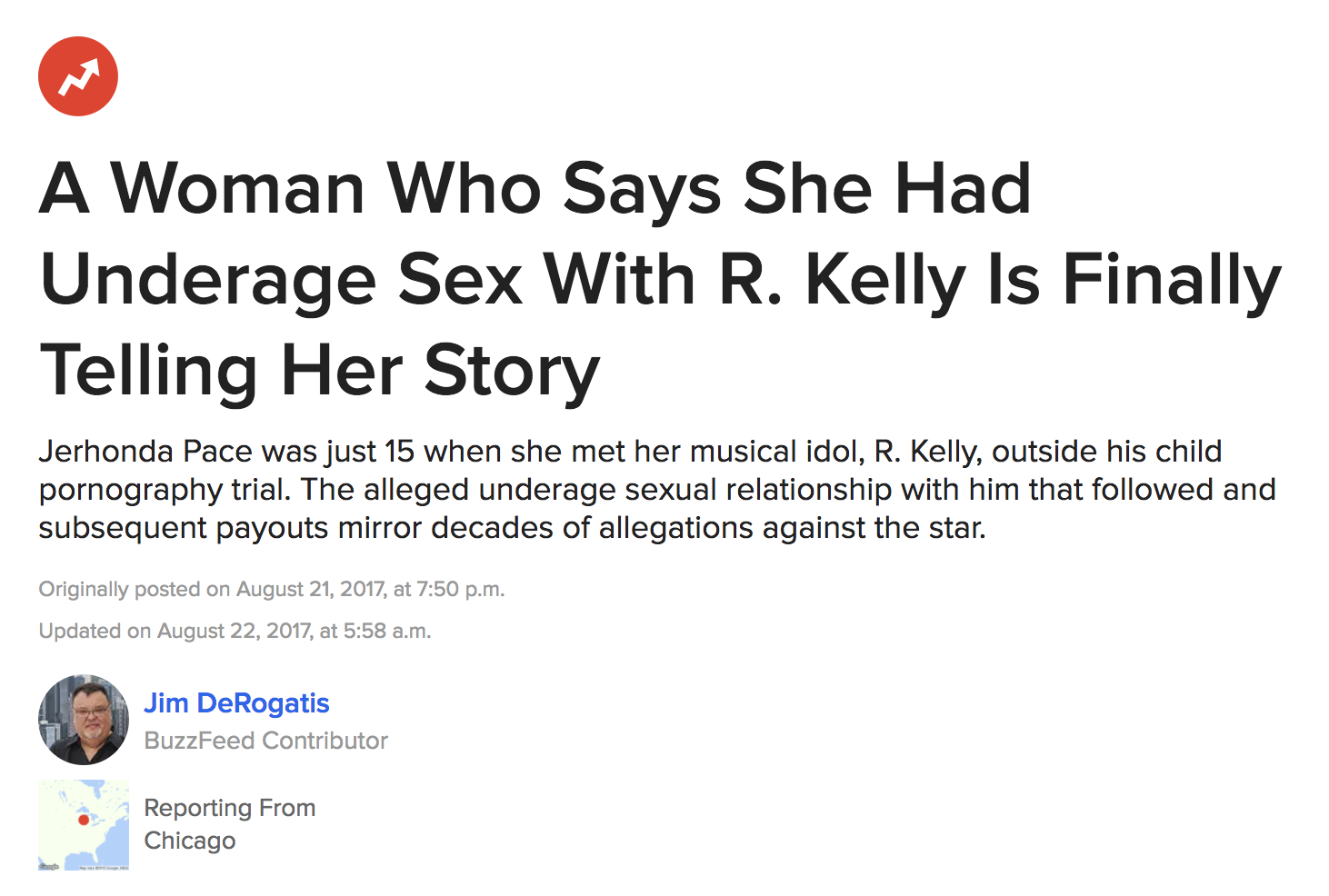 Williams went on to defend the singer's infamous sex tape, before alleging that the young girl featured in that tape "let it go down."
Twitter was here for none of it.
None. Of. It.
Shani Harris pointed out #metoo's origins a decade ago:
But Wendy wasn't done. About eight minutes later she declared, "I'm sick of this #metoo movement."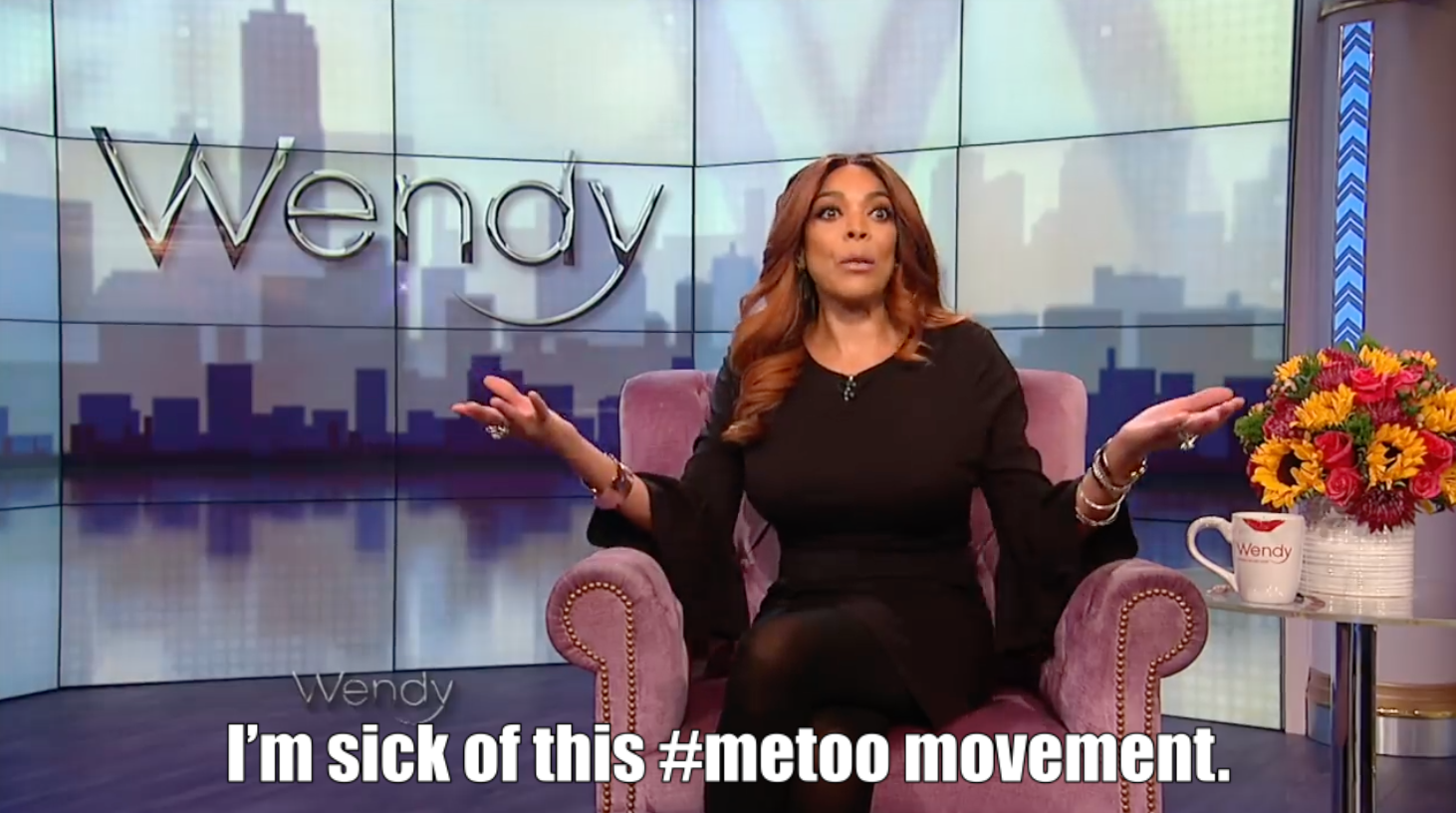 Wendy. WENDY.