If you've ever come into contact with the parent of a preschooler you've probably heard the news.
So we checked in with Netflix customer service.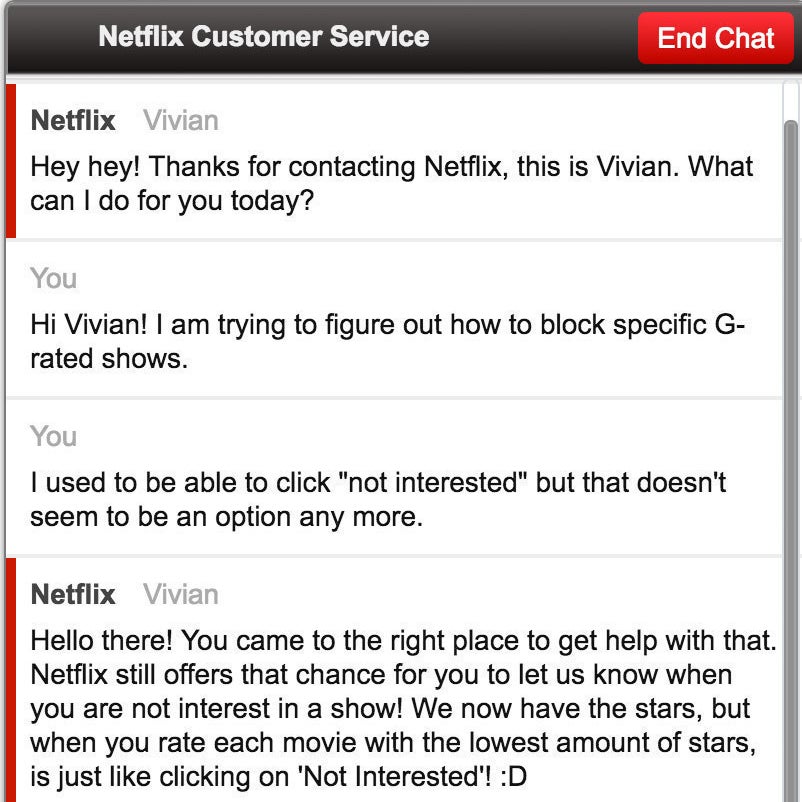 Are they great or what? So perky. So conversational.
Here's the TL;DR: Rating a program "1 star" will automatically remove it from ALL OF YOUR MENUS.