Travis Scott Explained Why He Supports The BLM Movement And How He Holds Kanye West Accountable
"Our voices need to be heard."
After coming to terms with the alarming reality of our current social climate, Travis Scott is determined to make a change through his music and philanthropy.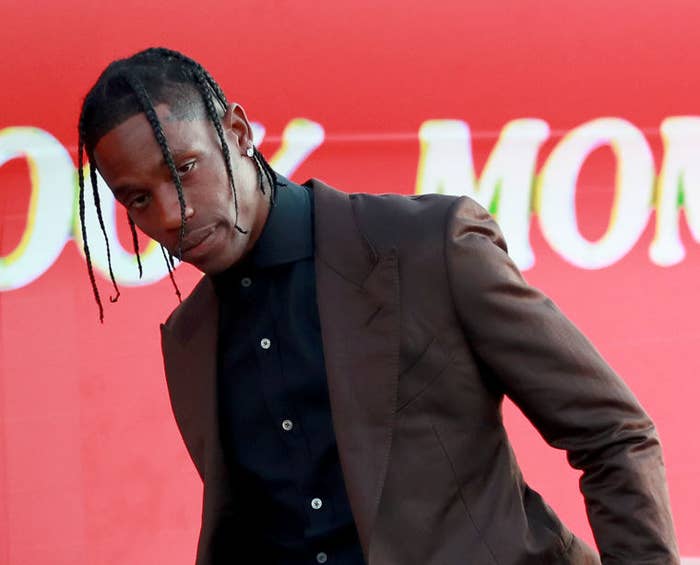 In a new interview for the September issue of GQ, the "Sicko Mode" rapper opened up about his views on the Black Lives Matter movement and talking to Kanye West about his political views.
"There has to be some acknowledgment, like, 'This shit is not cool,'" Travis told GQ. "We've been through this for how many years?"
"It's a fight that we've been fighting for, and it seems no one wants to give us this result we've been looking for — for years— and our voices need to be heard."
And that's exactly what he's working toward. According to the interview, Travis has been speaking with the mayor of his native city, Houston, to discuss ways to make a change in the community.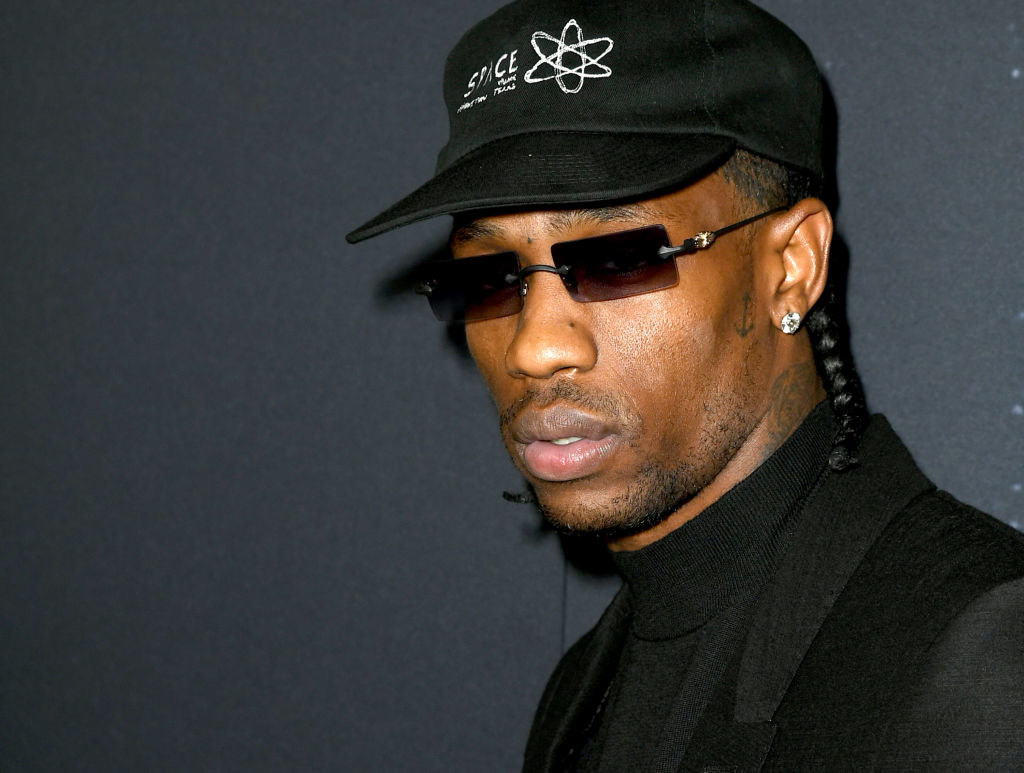 He's committed "to do things that have a lasting impact beyond the pandemic," things that go beyond pledging money to a community, and that might include his longtime dream of restoring the AstroWorld theme park.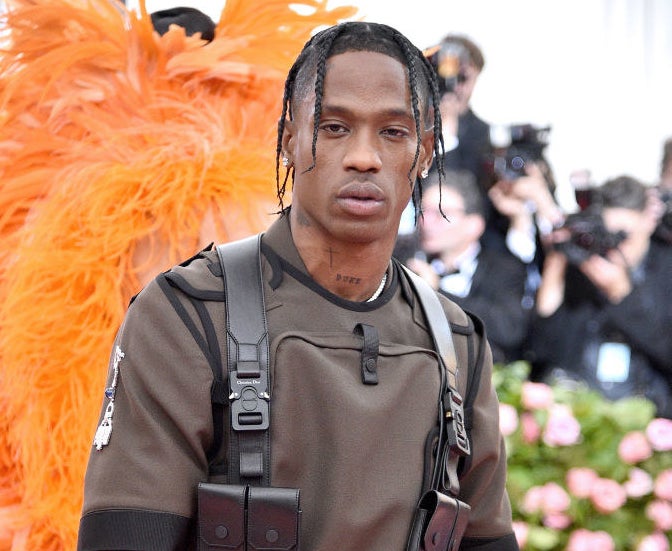 "Times are weird for people, and they're trying to figure out what to do," Travis continued. "Seeing what's going on in the world is keeping me motivated."
"Figuring out ways to make it better, that's really keeping me motivated. Whether it's with music, or whether it's trying to go change stuff in the inner city — I'm just trying to turn it up on all levels."
Travis also stressed the importance of keeping his 2-year-old daughter Stormi informed as well — "I'm keeping her aware of what's going on in the world. As a parent, I'm always instilling knowledge, even at this age."
And with remaining aware, oftentimes you have to listen to opposing opinions to truly understand someone's perspective, which is what Travis does with his mentor Kanye West.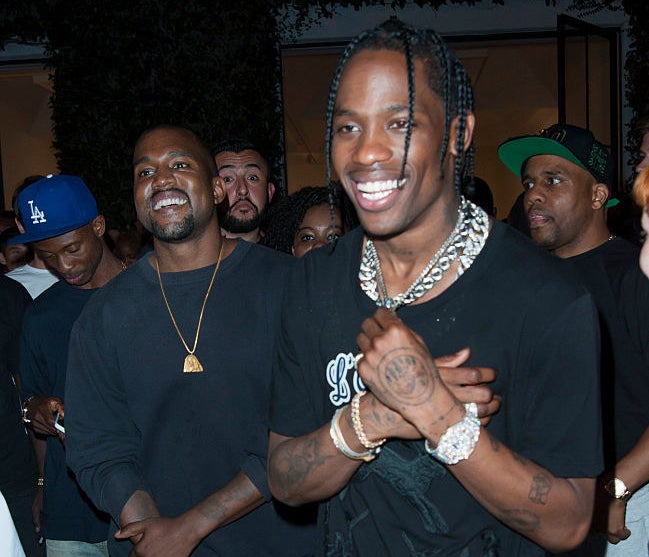 "Everyone's entitled to their own opinion," Travis said about Kanye's controversial political views. "I just tell him how I feel. How people feel about this shit."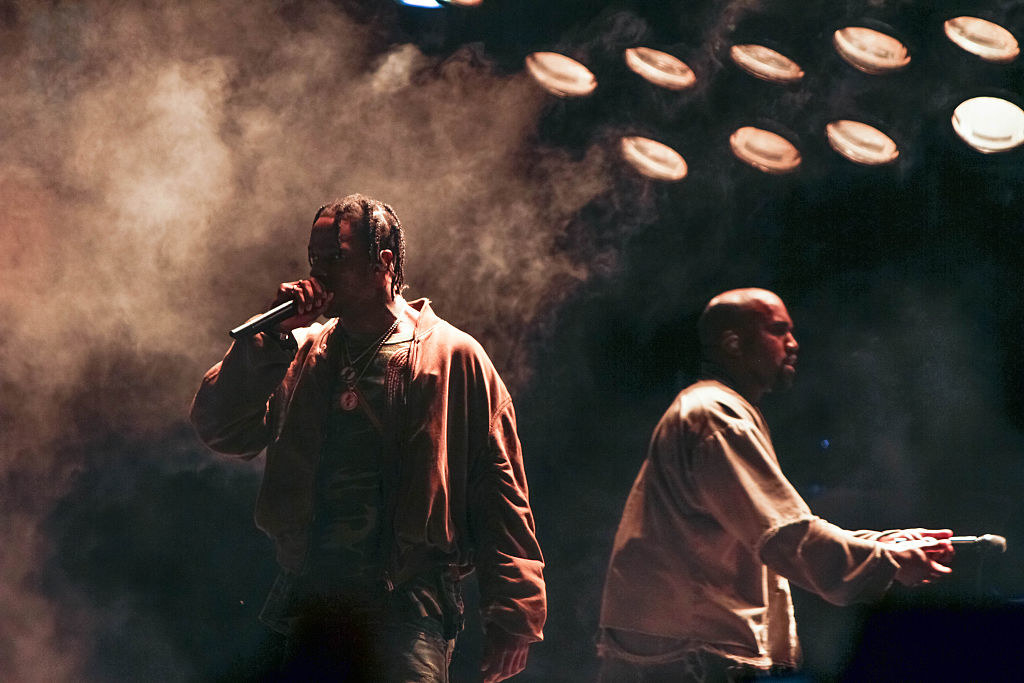 Travis also admitted that he feels like he has a responsibility to talk to Kanye about his political stance, especially when Kanye's public comments are met with backlash.