It might be film festival season in Cannes, but once Rihanna got to town, the conversation quickly switched.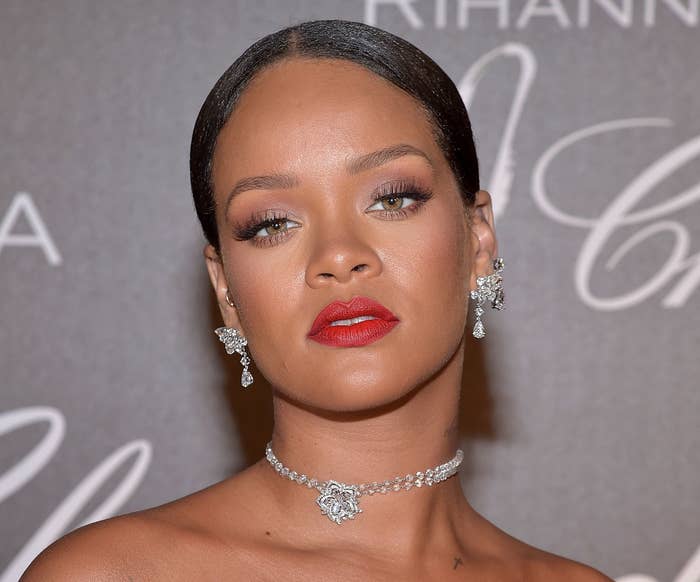 On Thursday night, the singer arrived at Grand Hyatt Hotel Martinez for the launch of her Rihanna Loves Chopard luxury jewelry collection.
Her beauty literally took my breath away and normally only food has that power! Rihanna was literally dripping in Chopard diamonds.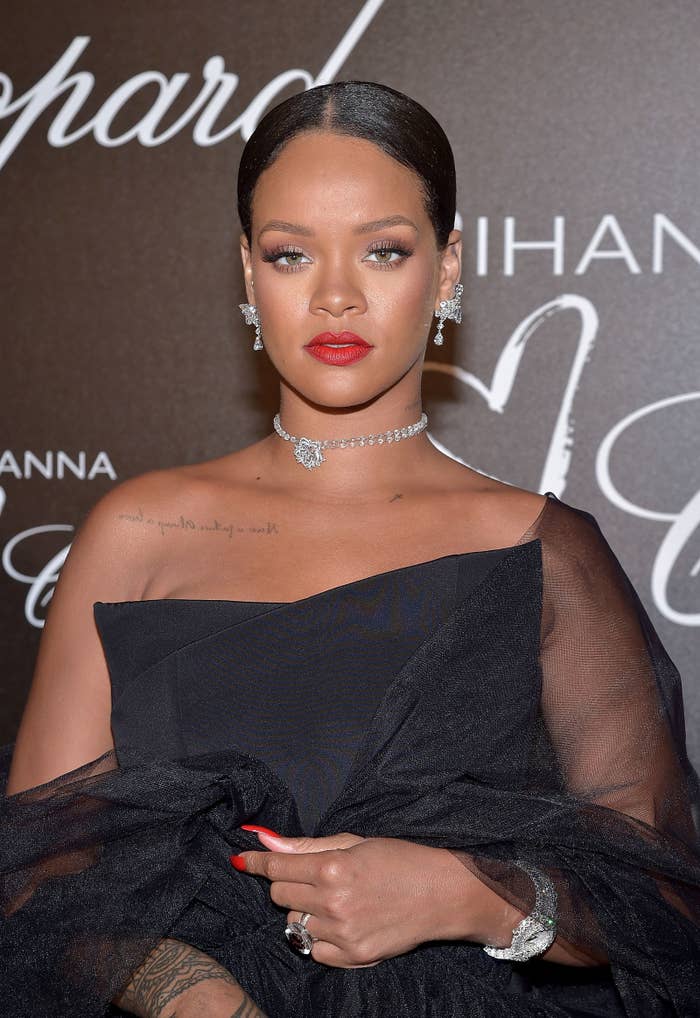 The gorgeous choker, earrings, rings and watch are all Chopard designs.
And as if the dazzling diamonds weren't enough, she stunned in a custom-made black Ralph & Russo gown.
I'm still recovering from this epic slay that was her MET Gala look and then she decides to hit me with another gorgeous dress:
And for those who couldn't attend the launch party, Rihanna gave a sneak peek of her collection on Instagram.
Here the earrings are again wth the matching statement necklace:
These fine pieces will instantly make any outfit pop!
That isn't all Rihanna's been working on. She's been busy filming Ocean's Eight with Sandra Bullock and preparing for the release of Valerian and the City of a Thousand Planets in July.
So, prepare to see A LOT of this face in 2017, because Rihanna isn't playing any games this year!