After performing a sold-out show at Madison Square Garden in New York City for his Mainstream Sellout tour on Tuesday, Machine Gun Kelly decided to celebrate at Catch restaurant. And that's where things turned bloody.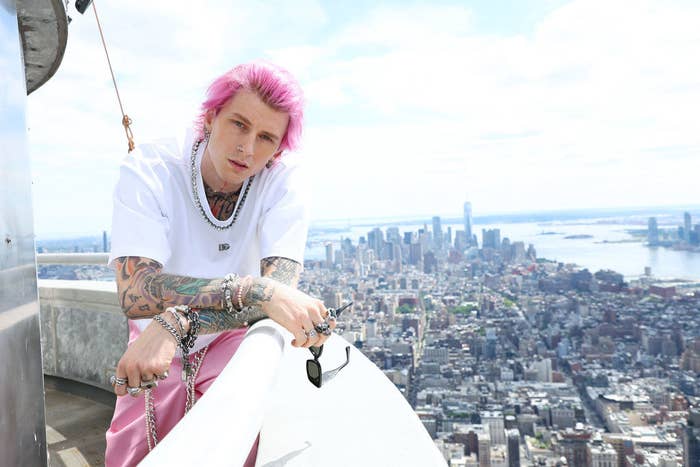 Early Wednesday morning, Machine Gun Kelly shared videos from Catch on his Instagram stories as he attempted to give a speech inside the packed restaurant.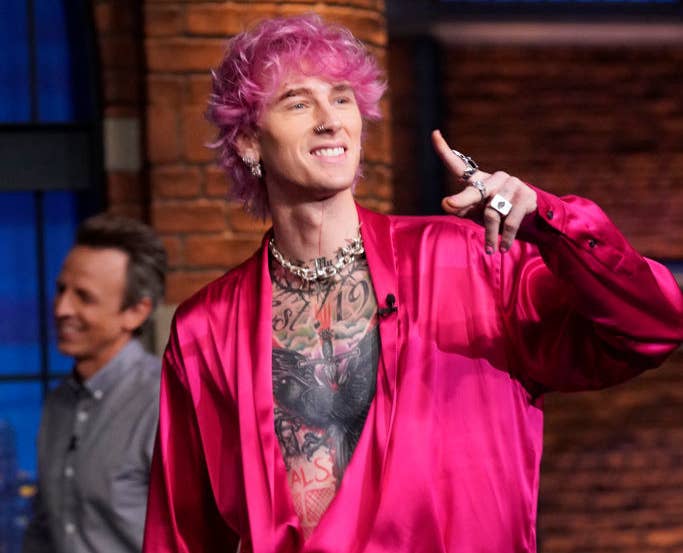 But instead of grabbing silverware to tap on a glass to get everyone's attention, Machine Gun Kelly decided to use his head. He smashed a champagne flute on his head, cutting open his eyebrow.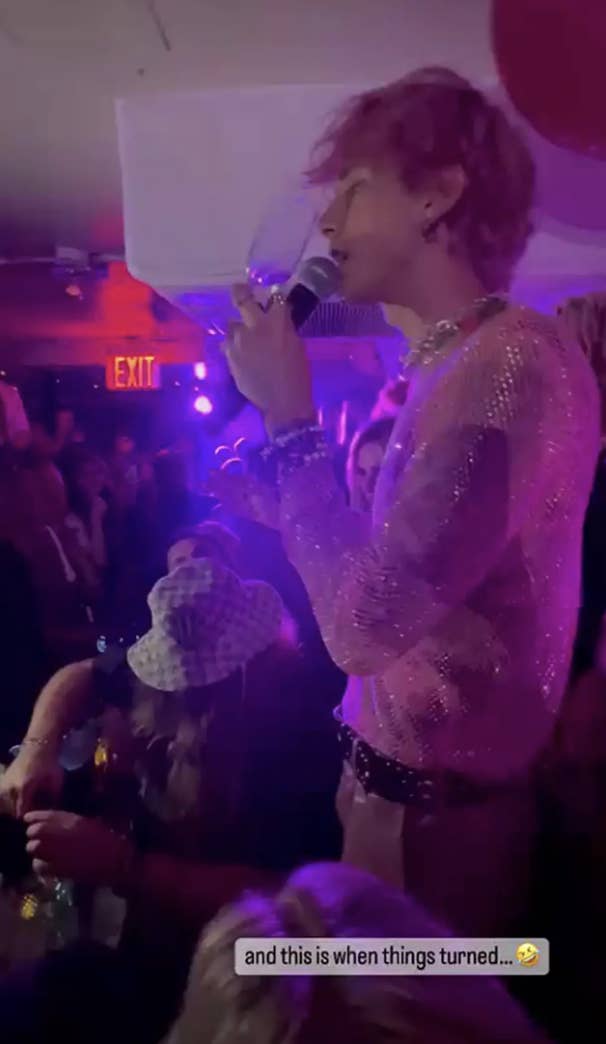 "I don't give a fuck, bro. I don't give a shit," he yelled as fans screamed in horror at what he'd just done. Machine Gun Kelly then proceeded to perform "My Ex's Best Friend" with blood dripping down his face.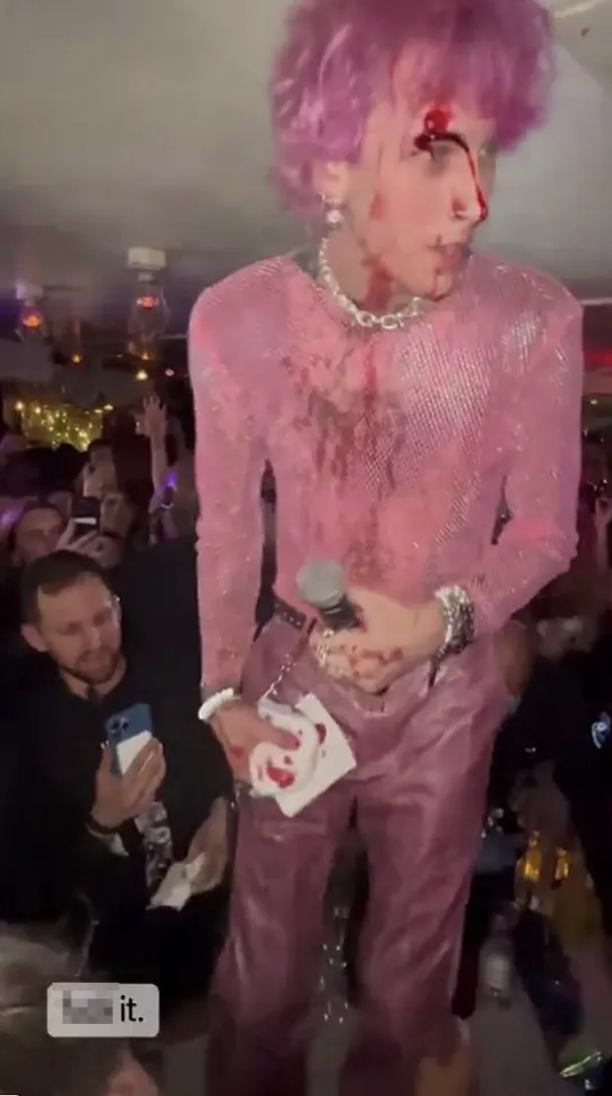 The 32-year-old musician gave fans a close-up of the aftermath, but he seemed pretty unbothered...