Lili Reinhart shared some thoughts on the continuous glamorization of skinny bodies in media and the effects it has on people.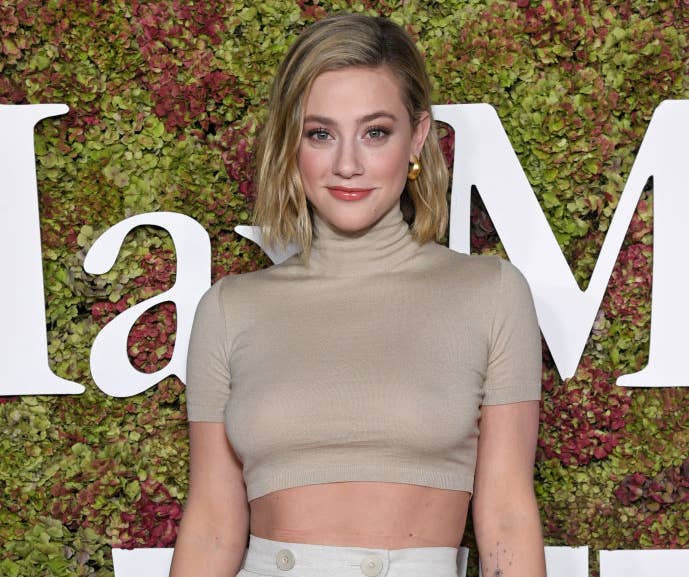 "I wish there were more average sized arms represented in mainstream media for women," Lili wrote on Twitter. "My body dysmorphia has been going crazy because I feel like my arms need to be half the size they are currently."
"We've glamorized these skinny arms that, for most of us, can only be achieved if you're a literal adolescent."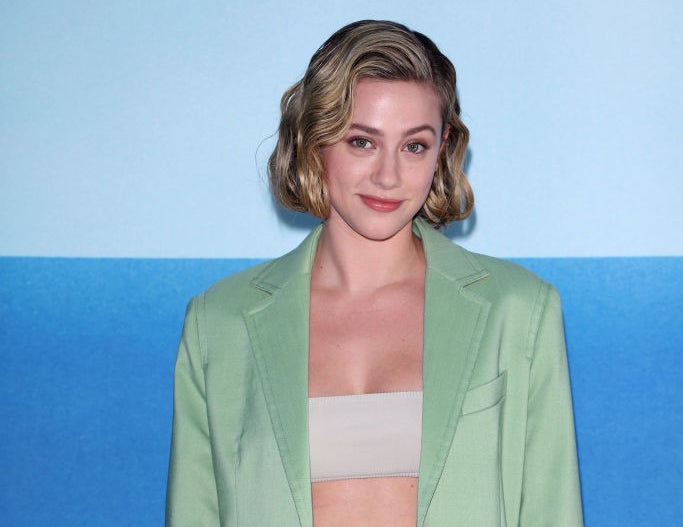 Lili has never shied away from speaking openly about the relationship she has with her body. She's previously admitted to not feeling "at home" in her own skin and feeling "betrayed" by her body for naturally changing.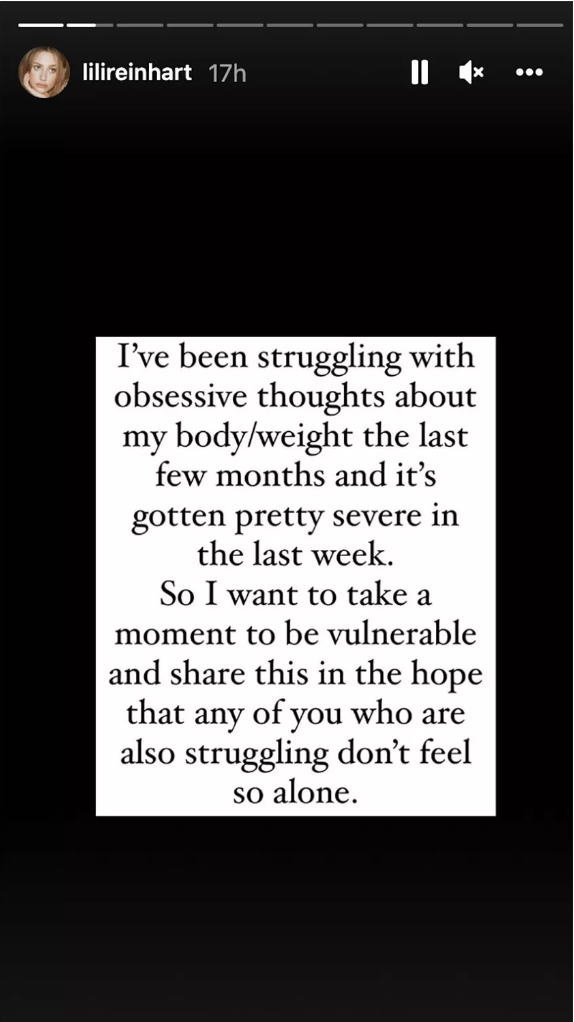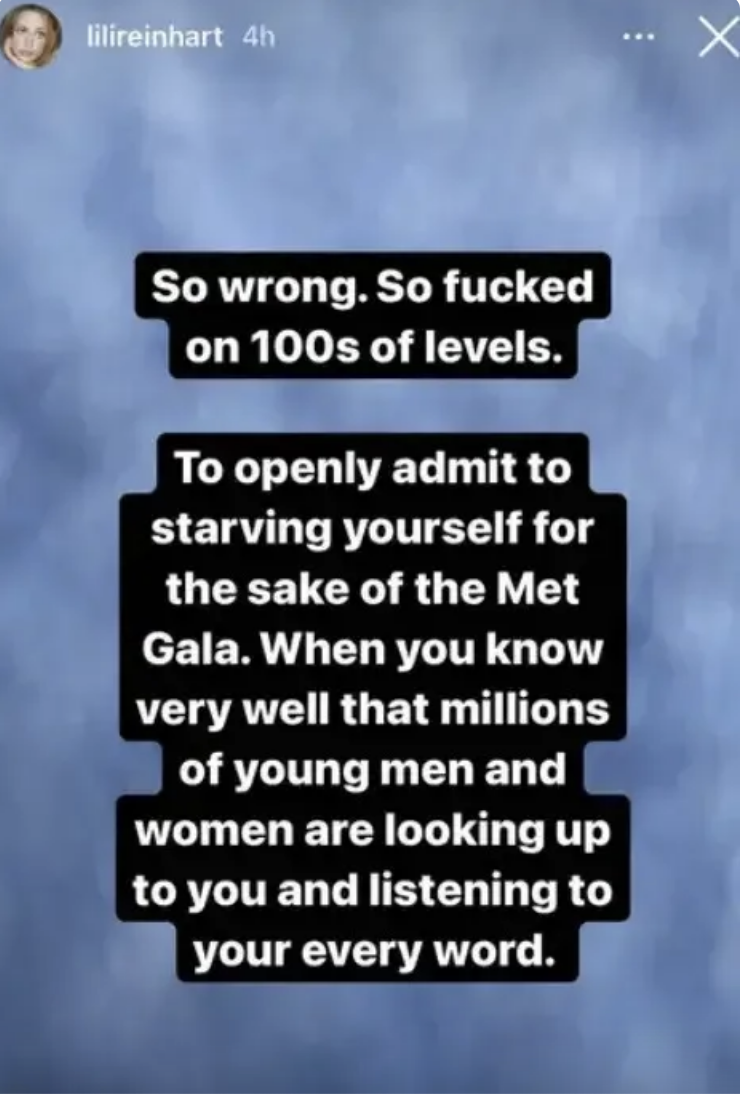 So when Lili posted her message on Twitter yesterday, it came as a reminder for those who have a strained relationship with their bodies.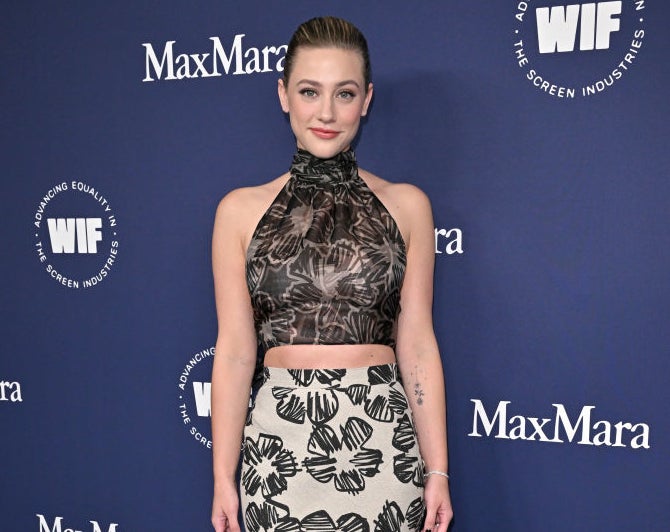 "I truly wonder how anyone survives or gets through this life without having severe BD," Lili added. "Maybe it's a cruel amplified version in combination with my OCD, but damn."
"The amount of time I've wasted thinking about my arms in the last few months is insane. I wanted to throw my own thoughts out there to let other women know they aren't alone."
And to ensure the message reached as many people as possible, Lili also shared the tweets on her Instagram Story.
The National Alliance on Mental Illness helpline is 1-888-950-6264 (NAMI) and provides information and referral services; GoodTherapy.org is an association of mental health professionals from more than 25 countries who support efforts to reduce harm in therapy.