Kirsten Dunst Called A Fan "Pathetic" And His Response May Surprise You
All hail queen Kirsten!
Kirsten Dunst doesn't usually respond to her Twitter mentions, but when she's does it's worth some recognition. And that's exactly why we're here now!
On Oct. 18, a fan by the name of Louis Virtel shared an important personal dream of his with his Twitter followers.
And honestly, I don't blame him. The 35-year-old actor is responsible for some of my favorite films, like Bring It On, Mona Lisa Smile, Hidden Figures, and the list goes on.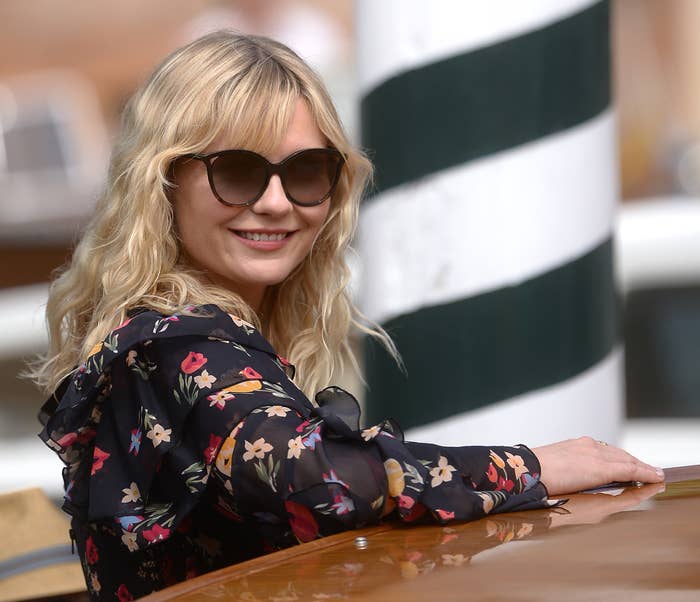 But anyway, back to the tweet. So, instead of responding like this:
Our dear Kirsten gave him the Hollywood treatment and fulfilled his biggest dream with this tweet: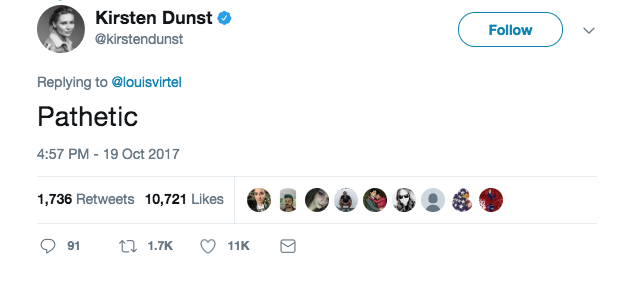 Which resulted in a truly happy man with nothing else to aim for.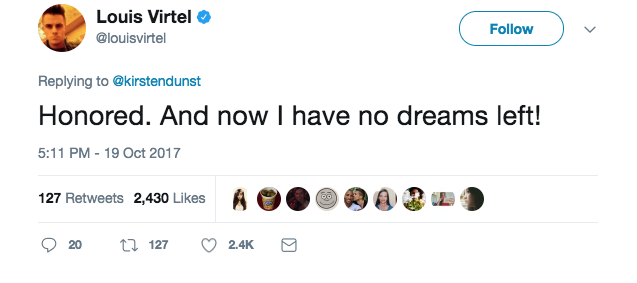 Other fans began to cheer on this small but rare interaction: