This is Joey King. You probably recognize her from films like The Conjuring, Ramona & Beezus, and The Kissing Booth.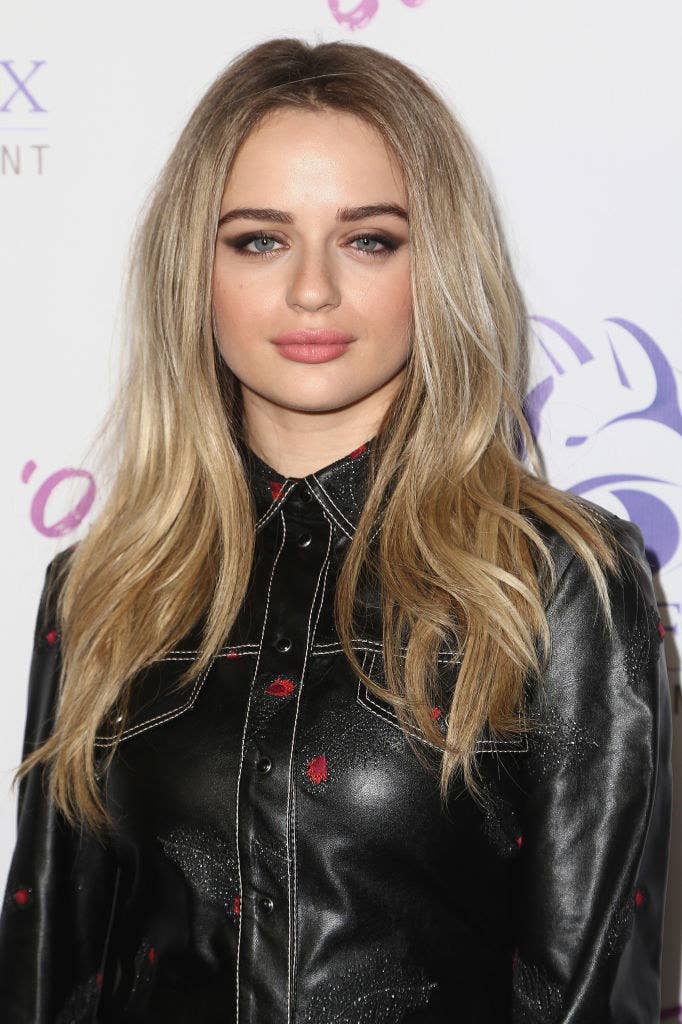 Well, the past two weeks have been filled with bold hair transformations for Joey. Here's what she looked like during the last week of September:
And here's what she looks like now: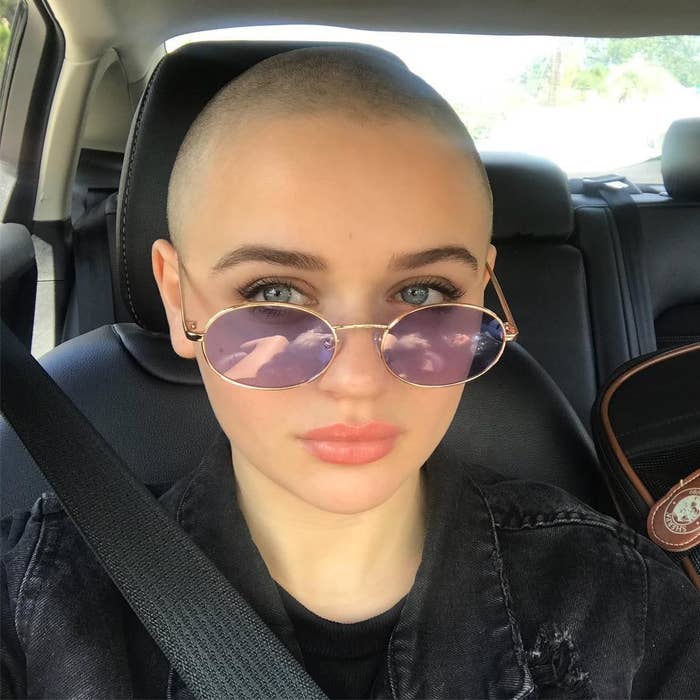 Joey shaved her hair for her role in the upcoming Hulu series The Act, which follows the true-life story of Gypsy Rose Blancharde, a girl who ultimately kills her overprotective mother after trying to escape the toxic relationship she has with her.
But even after making such a drastic physical change to her appearance, the 19-year-old actor isn't really too fazed by it. In fact, she told Allure that every woman should try the "empowering" move.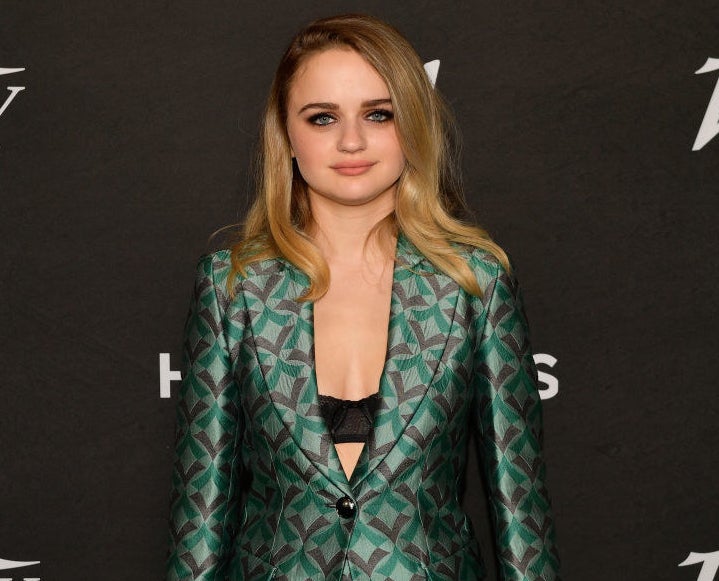 "I've never really had an attachment to my hair. I couldn't care less what happens to it. No part of me was nervous or was second-guessing it."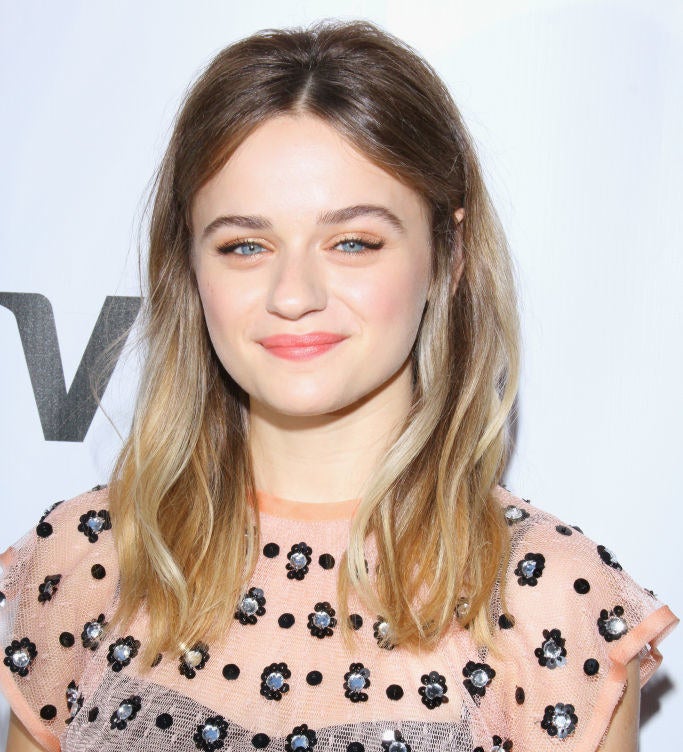 "So many people would ask me, 'Are you really scared?' or 'Are you nervous?' or say, 'You're so brave.' And I'd go, 'I'm not brave, I'm just cutting my hair of.'"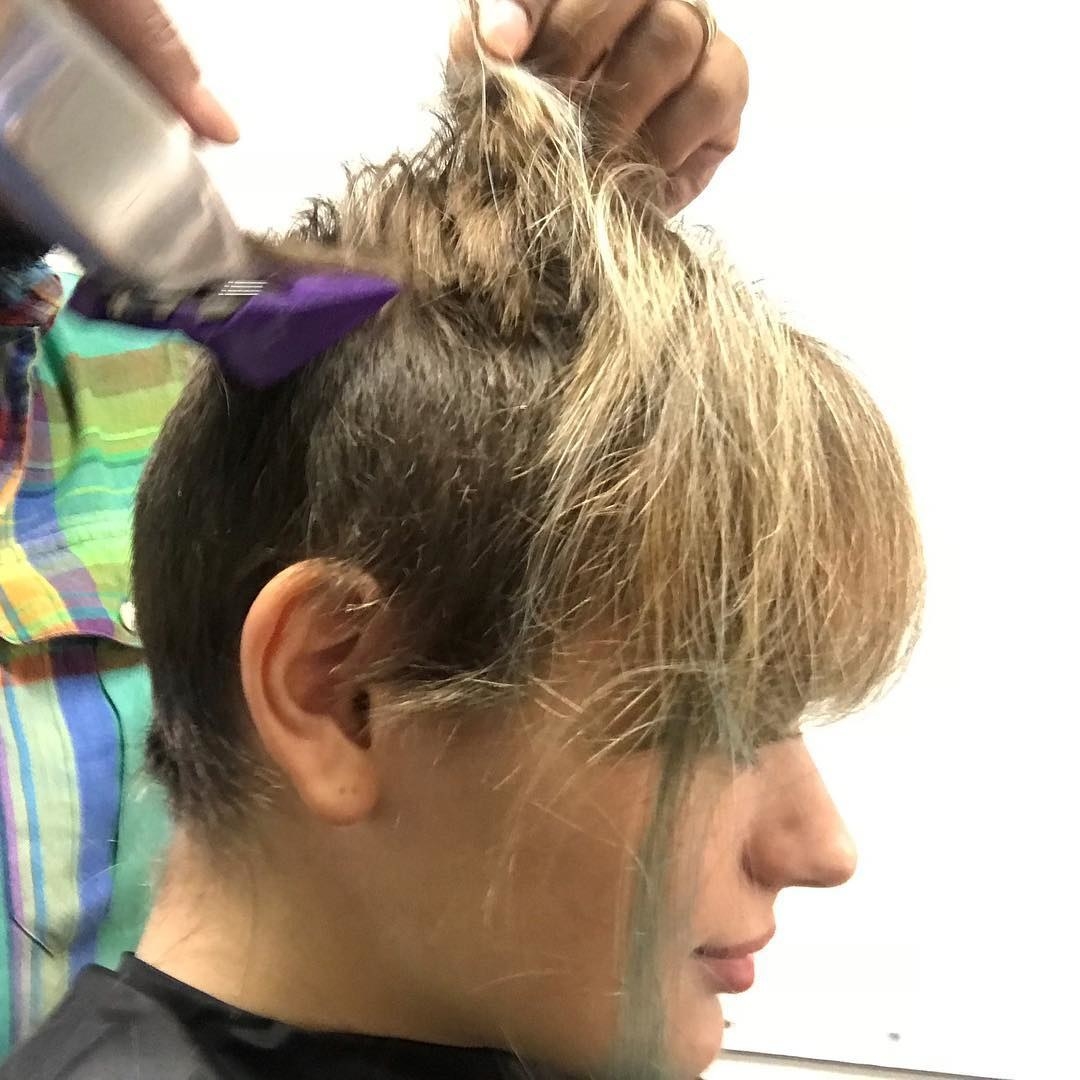 The lack of fear might also come from the fact that Joey's not a stranger when it comes to clippers. In fact, she nearly shaved all her hair when she was 11 for The Dark Knight Rises and again when she was 14 for Wish I Was Here.
Shaving her head has become so liberating that Joey wants to encourage every woman to try it at least once. "I know this sounds crazy, and not a lot of people will agree with me, but I think every woman should shave her head at least once in her life."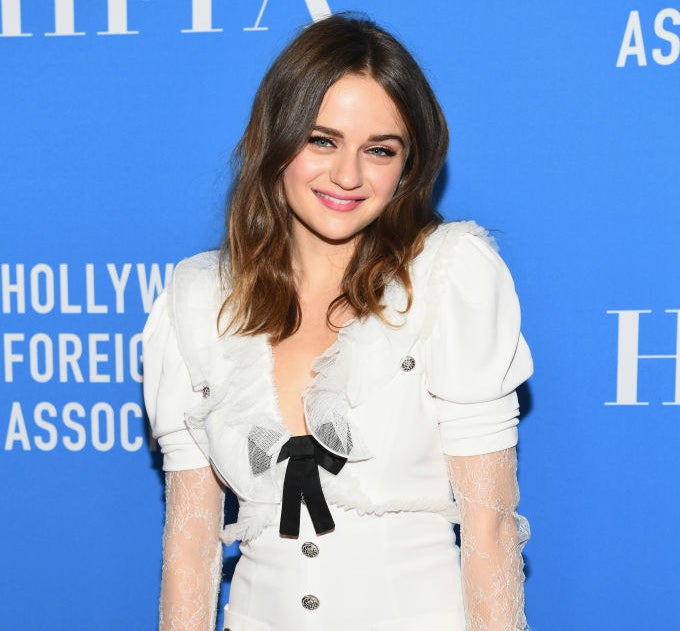 "It's not like they're going to regret it 10 years down the line when their hair is long again. It's something that's very freeing, really fun, and really empowering."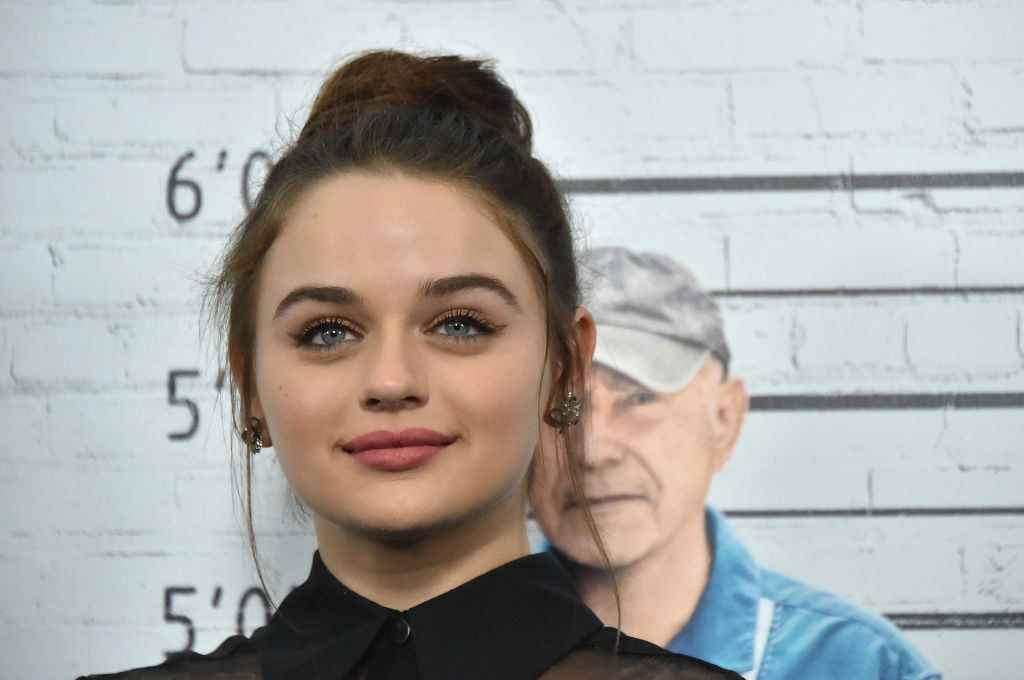 Be sure to catch Joey King and Patricia Arquette in Season 1 of The Act, a seasonal anthology series about unbelievable true-crime stories. Season 1 is based on Michelle Dean's 2016 BuzzFeed article about Dee Dee and Gypsy Rose Blancharde. The release date has yet to be announced.