It's the end of an era — Jesy Nelson has announced that she's leaving Little Mix.
Earlier today, the 29-year-old singer took to Instagram to explain the reasoning behind her departure.
Jesy has been a member of Little Mix since the group originated on The X Factor back in 2011, but now she's ready to focus on herself.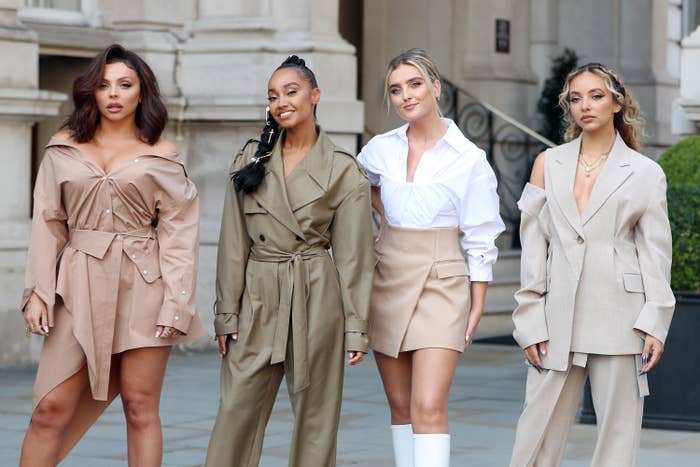 "The truth is, recently being in the band has really taken a toll on my mental health," Jesy wrote in a statement.
"I find the constant pressure of being in a girl group and living up to expectations very hard."
"There comes a time in life when we need to reinvest in taking care of ourselves rather than focusing on making other people happy, and I feel like now is the time to begin that process."
"So after much consideration and with a heavy heart, I'm announcing I'm leaving Little Mix."
"I need to spend time with the people I love, doing things that make me happy. I'm ready to embark on a new chapter in my life."
"I don't know what it's going to look like right now, but I hope you'll still be there to support me."
The remaining members of Little Mix assured Jesy that they'd always be rooting for her, no matter what.
They went on to express their love for her and the importance of taking care of your mental health.
Like Jesy, they know the news of her exit will take fans by surprise, but they're proud that they've joined them for this wild ride for the past nine years.
Of course, we're sad to see Jesy go, but we're also proud of her for acknowledging that she needs to take a step back.