Although Jersey Shore: Family Vacation is entertaining, I recently decided to rewatch the original Jersey Shore to reminisce with my favorite GTL-loving, fist pumping, party of eight.
The biggest takeaway I got from my Jersey Shore binge-watching session came during Season 5, when I realized Vinny Guadagnino was dealing with chronic anxiety. I was in college when the episode aired, so I don't think I was fully aware of the situation at hand.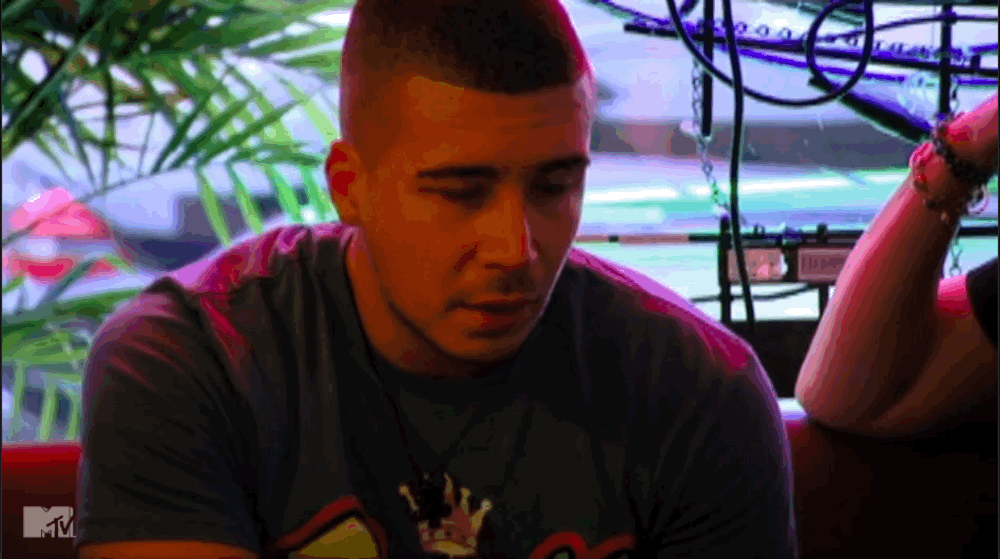 Fans were first introduced to Vinny's anxiety when the cast returned to Seaside Heights after spending time in Italy. They were surprised with a "welcome home" party surrounded by family and friends. Vinny was overcome with emotion.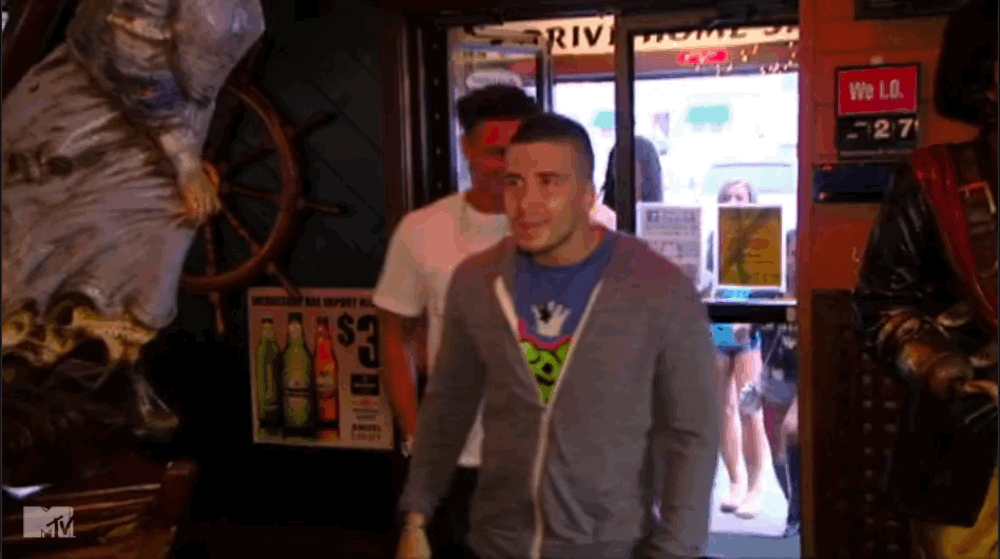 By Season 5, Episode 2, Vinny had clocked out.
"I have anxiety, like bad. My brain just doesn't work anymore dude. I can't sleep. I'm exhausted. I have nothing left in me."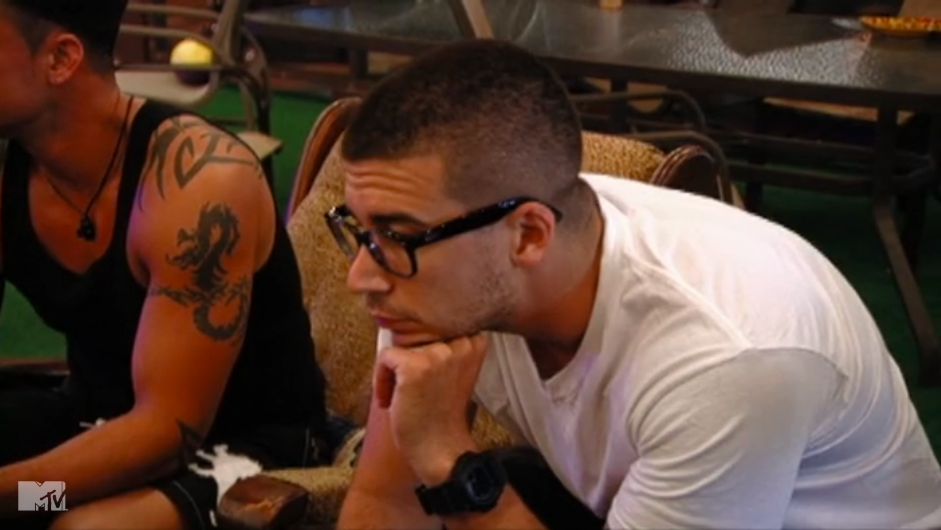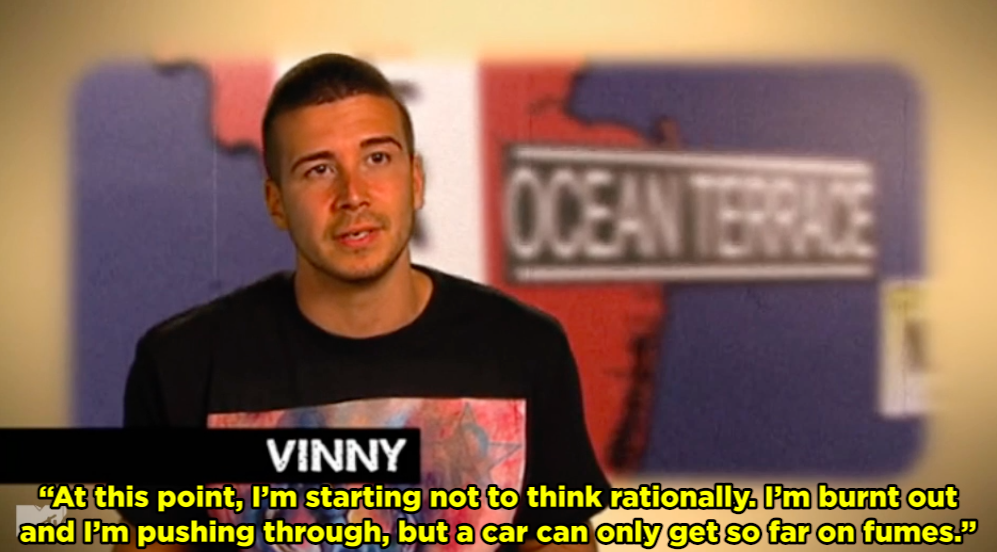 He shared detailed explanation of his history with clinical anxiety when he sat down with his summer boss and landlord, Danny Merk.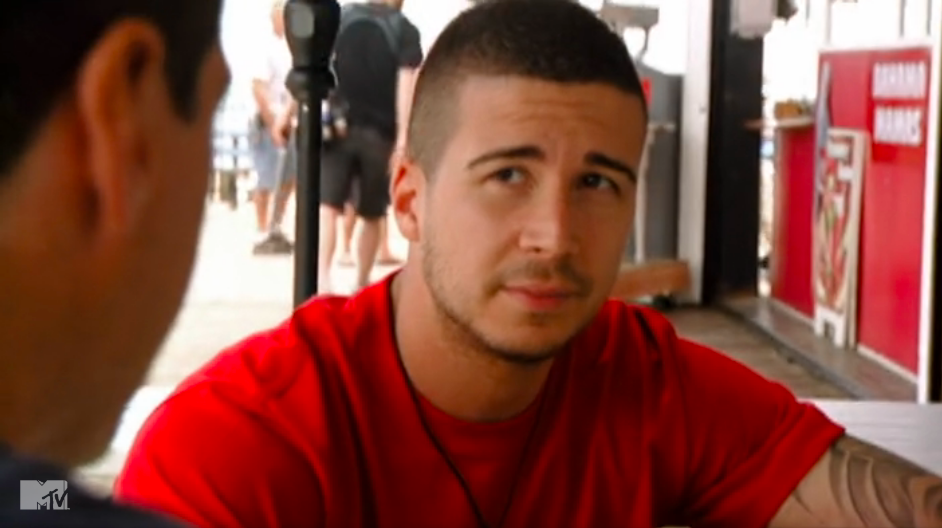 His friends continued to try their hardest to get him out of his "funk," but deep down I knew they could feel Vinny was truly at his breaking point.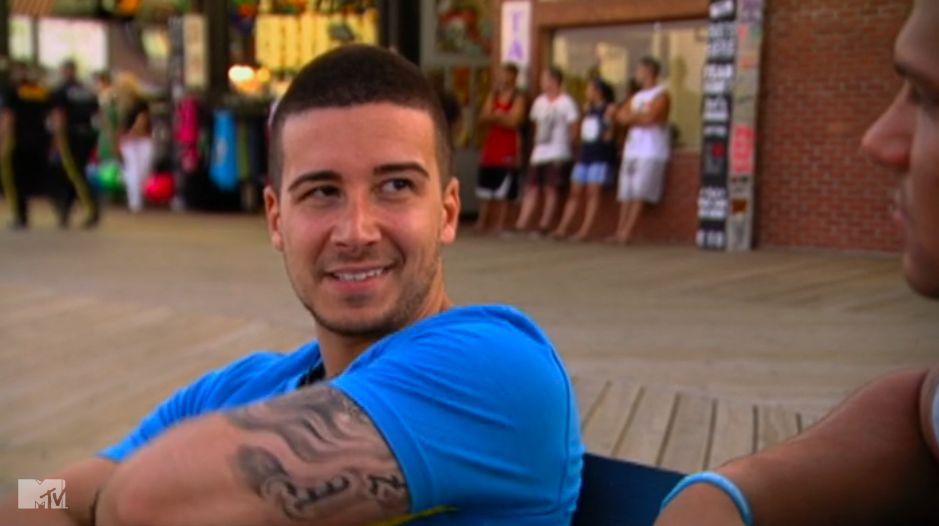 Vinny, the happy-go-lucky guy that was always willing to help others, was now dealing with a serious problem of his own and no one knew what to do about it.
Ultimately, Vinny decided to leave the house. But it's the conversation he had with his best friend in the house, Pauly D, that really made me emotional.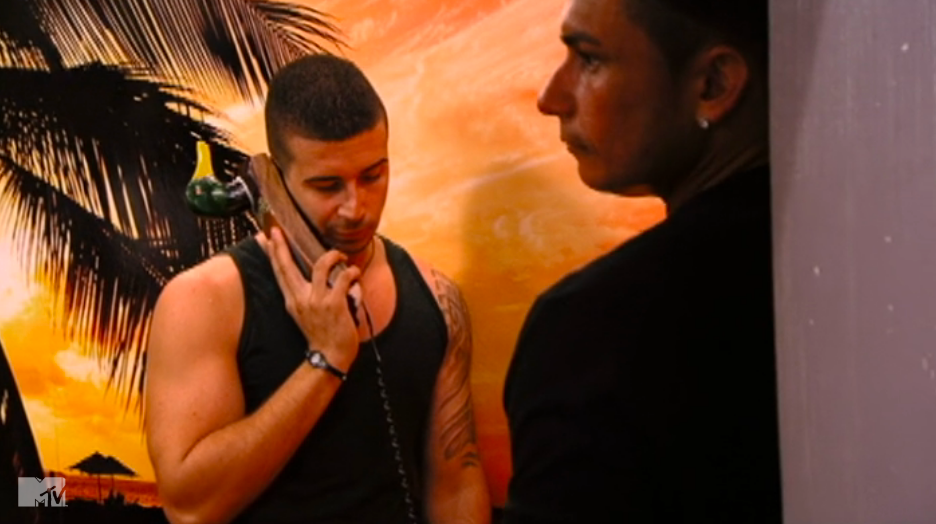 "I really don't understand what Vinny's going through and it frustrates me, because I keep trying to think what it is that he needs."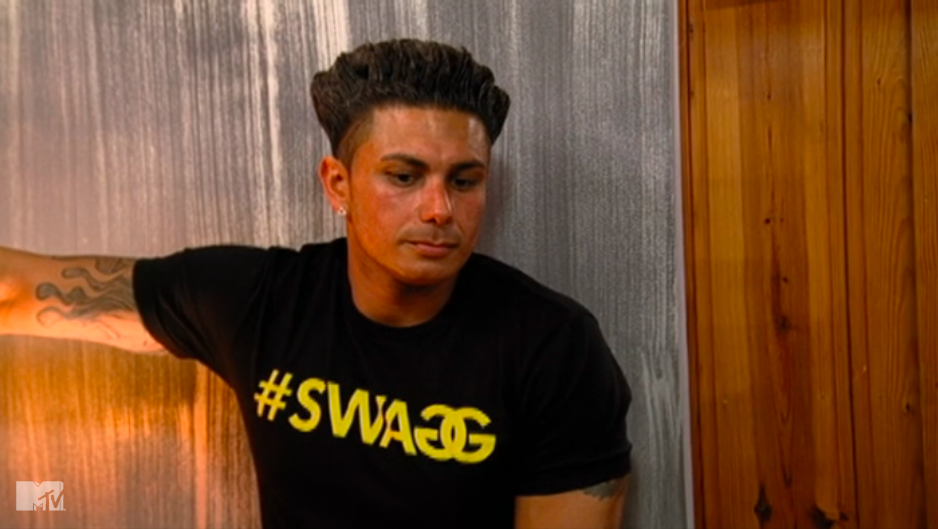 But despite Pauly's efforts to understand what could push Vinny to make him want to leave...it just wasn't enough. You could see how genuine his emotions were.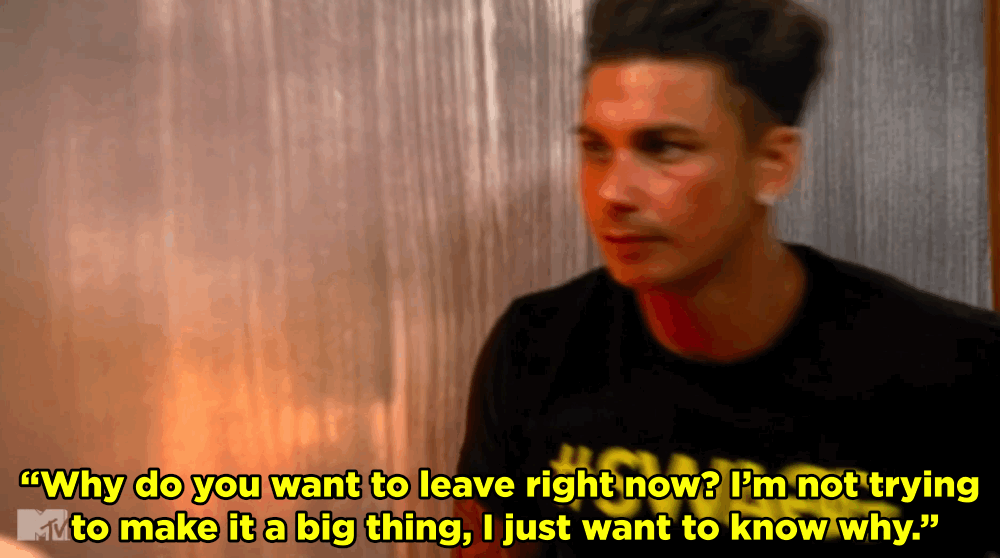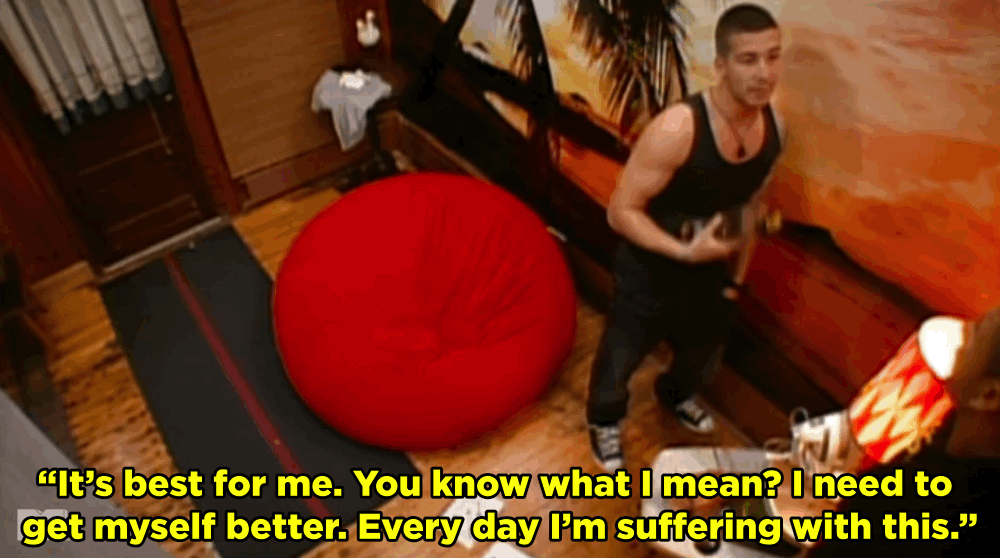 Pauly let out one more plea, but at this point I knew he realized Vinny's mind was made up.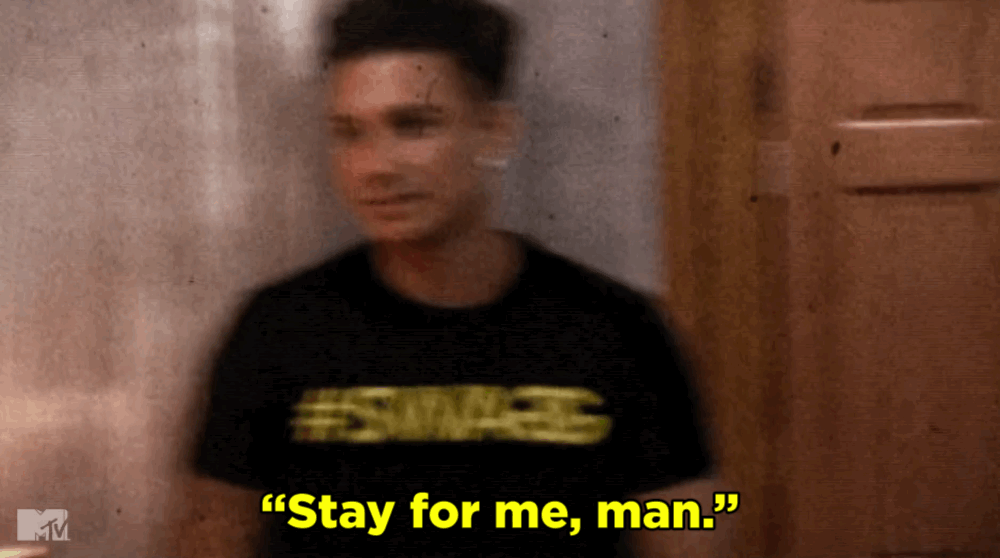 "I need to get better deep down inside and the options aren't really available to me here. I need to go home and recover."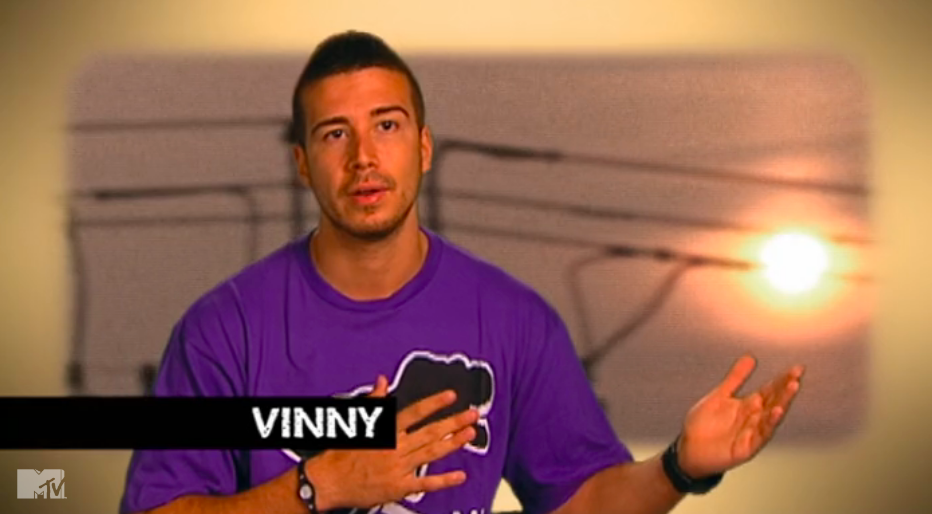 And that's exactly what happened.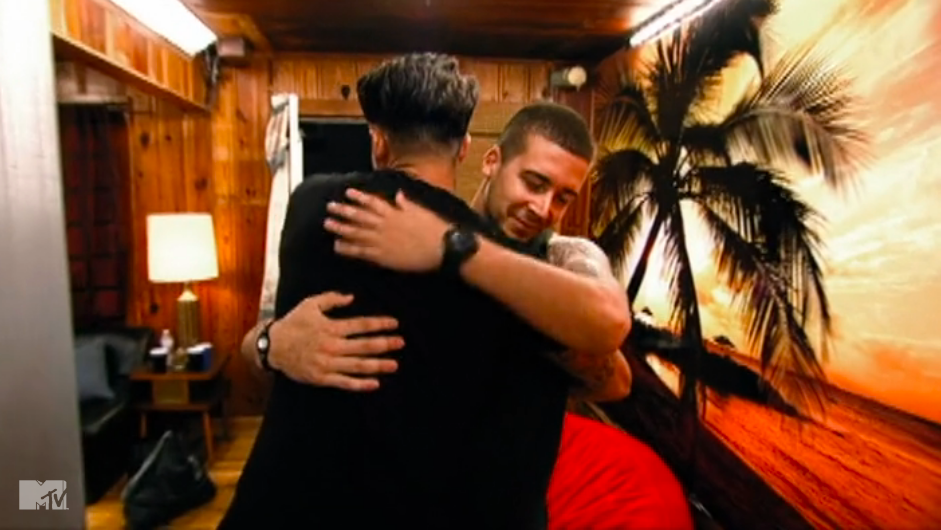 But let's end this on a positive note, shall we? Vinny was able to turn this personal healing experience into a learning experience for the masses.
Not only did Vinny return to the shore house after getting proper care, but he also wrote a book to help anyone else with anxiety.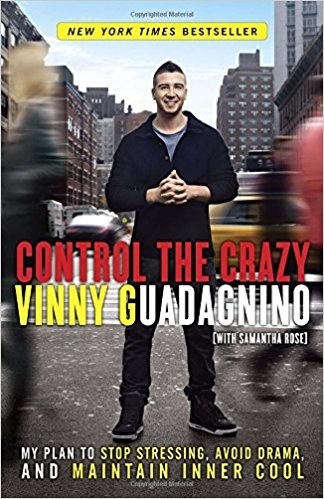 Vinny's even encouraging people to embrace their anxiety with cute shirts.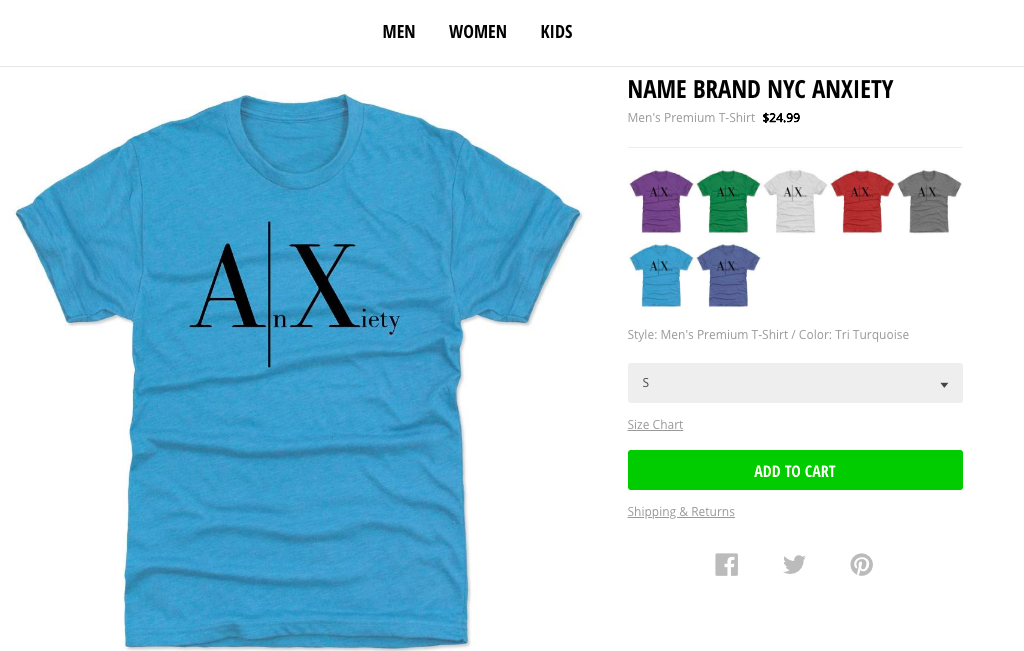 And thankfully, his message hasn't gone unnoticed:
So, thank you Vinny Guadagnino for being strong enough to put such a vulnerable side of you on public display. It's helped more people than you'll ever know.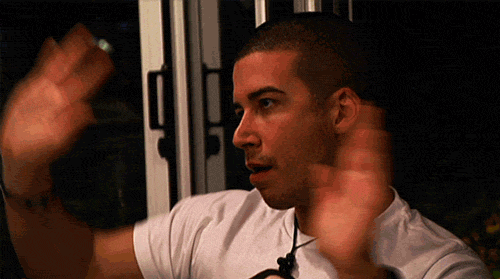 Looks like there are no comments yet.
Be the first to comment!