Most of you probably remember Betty Gabriel from her creepy portrayal as Georgina in Get Out.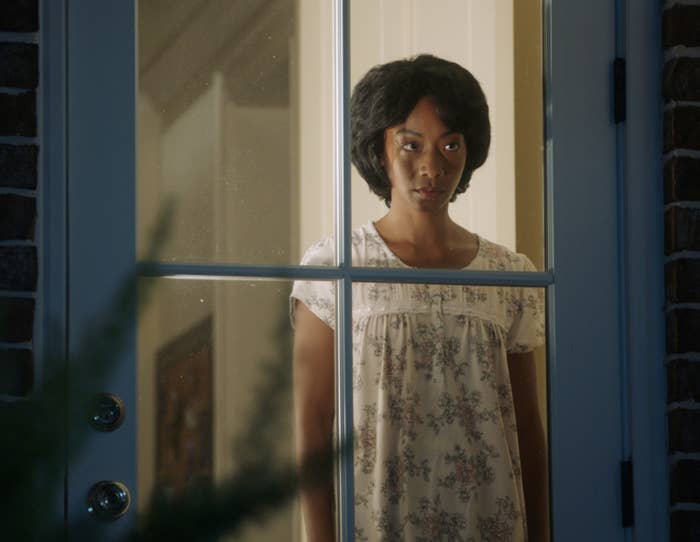 And if this image didn't appear in your nightmares or as a hilarious response in your group chat, then you're not living right.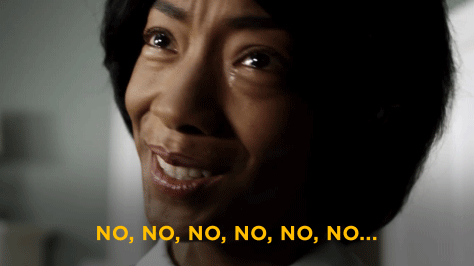 Well, Betty Gabriel looks much different outside of that character. She showed up to the 90th Annual Academy Awards looking unrecognizable on the red carpet and her beauty has me SHOOK!!!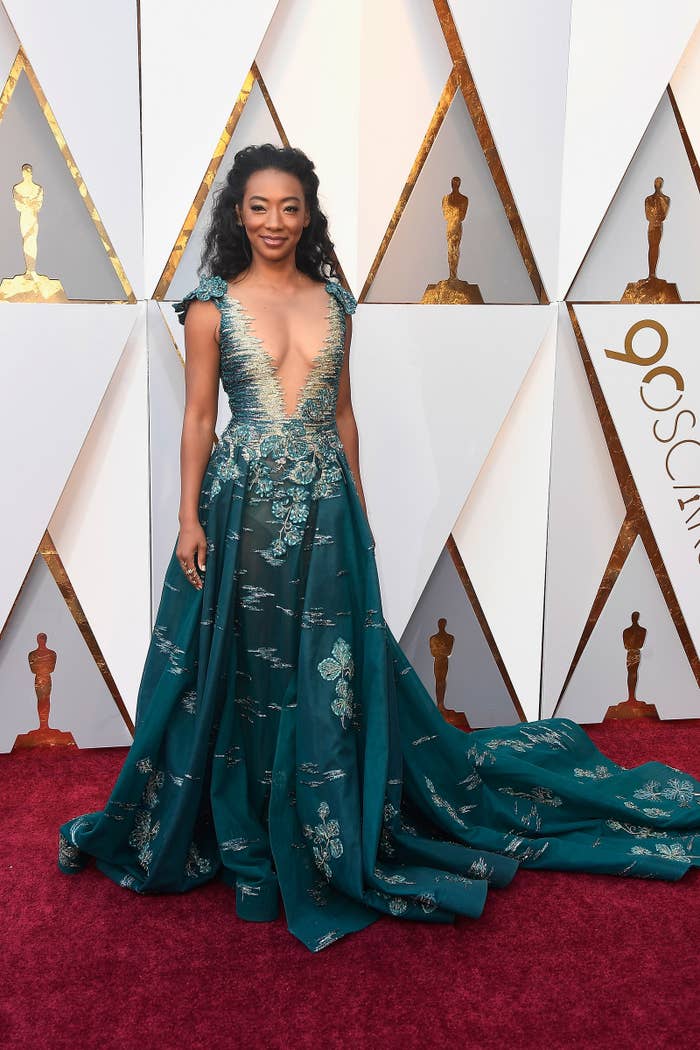 I was literally speechless for a good 10 seconds. That moment of silence was quickly followed by a "WOW!"
And just when you thought you've seen the best of this gown, Betty hit us with another angle. S-L-A-Y!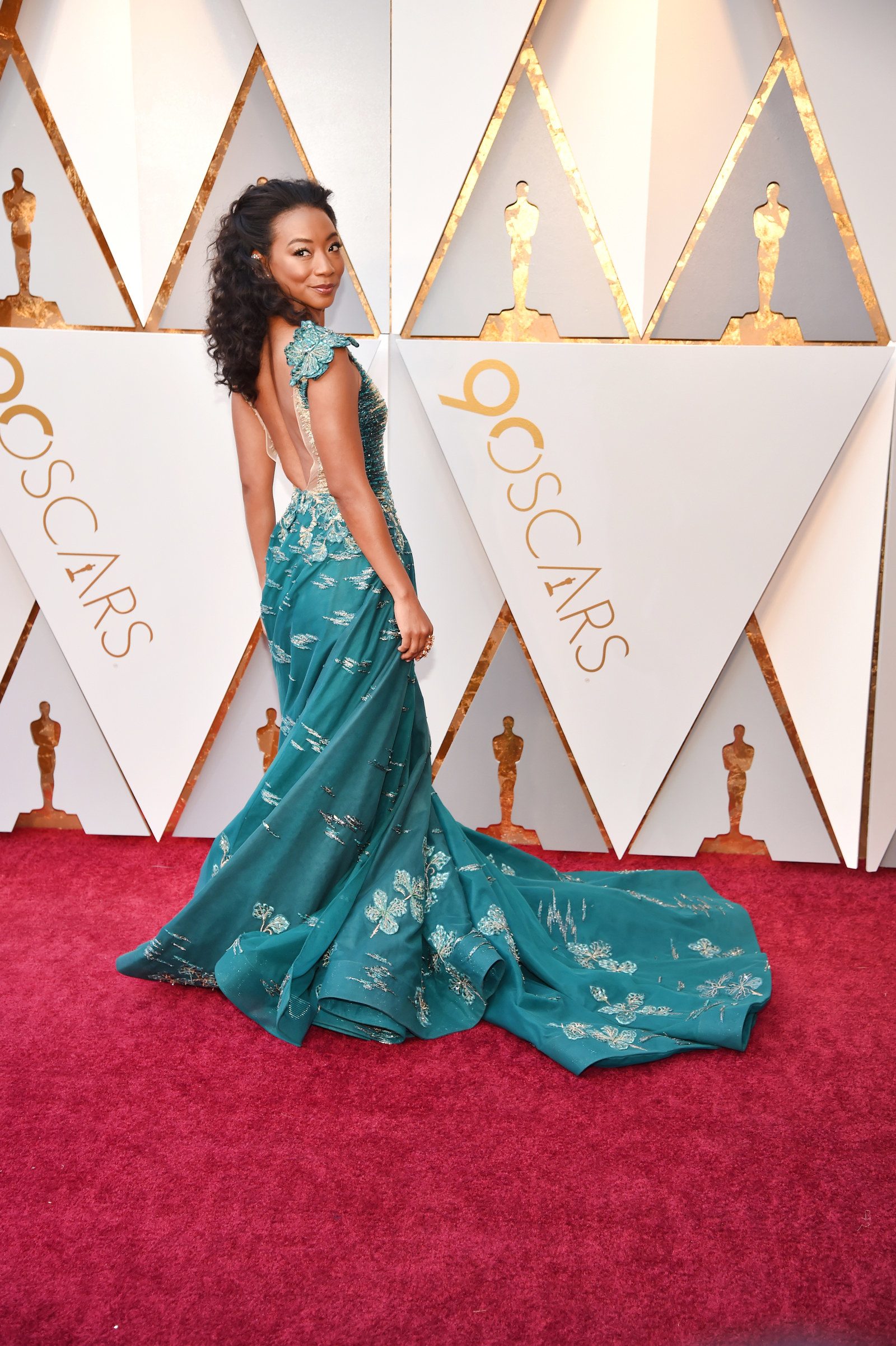 You better shine, queen!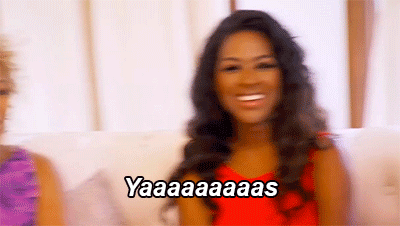 But I wasn't the only one obsessing over Betty Gabriel's look. Here's what the Twitterverse had to say:
So basically, nominated or not, Betty Gabriel you're already a red carpet winner!