Gabrielle Union Will Give You Serious FOMO After Watching Her Oscars Instagram Story
Where do I sign up?
Because I'm only best friends with Gabrielle Union in my head, I'm glad she invited me to witness her Vanity Fair Oscar party experience...along with the rest of her 9.6 million followers.
We got ready together. She then blessed us with a face beat for the GAWDSSS and hair laid, hunty!
And that's what led to this simple, yet seductive look.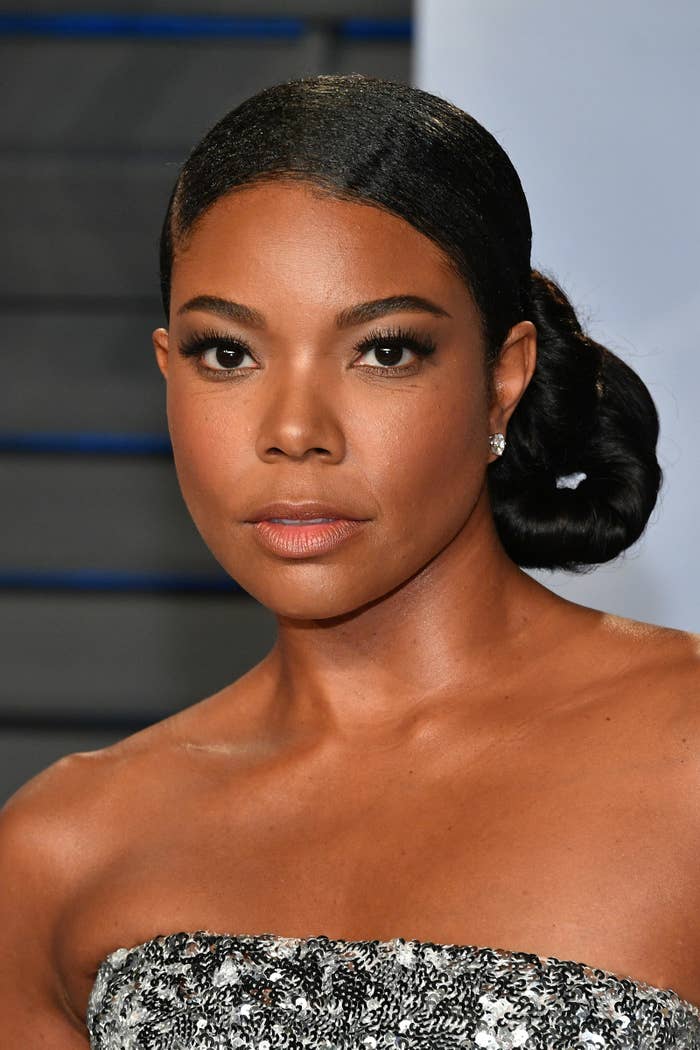 Gabrielle got ready just in time to head out with her BFF and date for the evening, Regina Hall.
They obviously had to get a few good poses in before they could head out, so Gabrielle and Regina went with a classic one.
And then they were off! But the behind-the-scenes glam moments and impromptu photoshoots were just a teaser compared to the fun she actually had inside Vanity Fair's Oscar party.
The 45-year-old actor and author let loose with gal pals Sarah Paulson and Regina.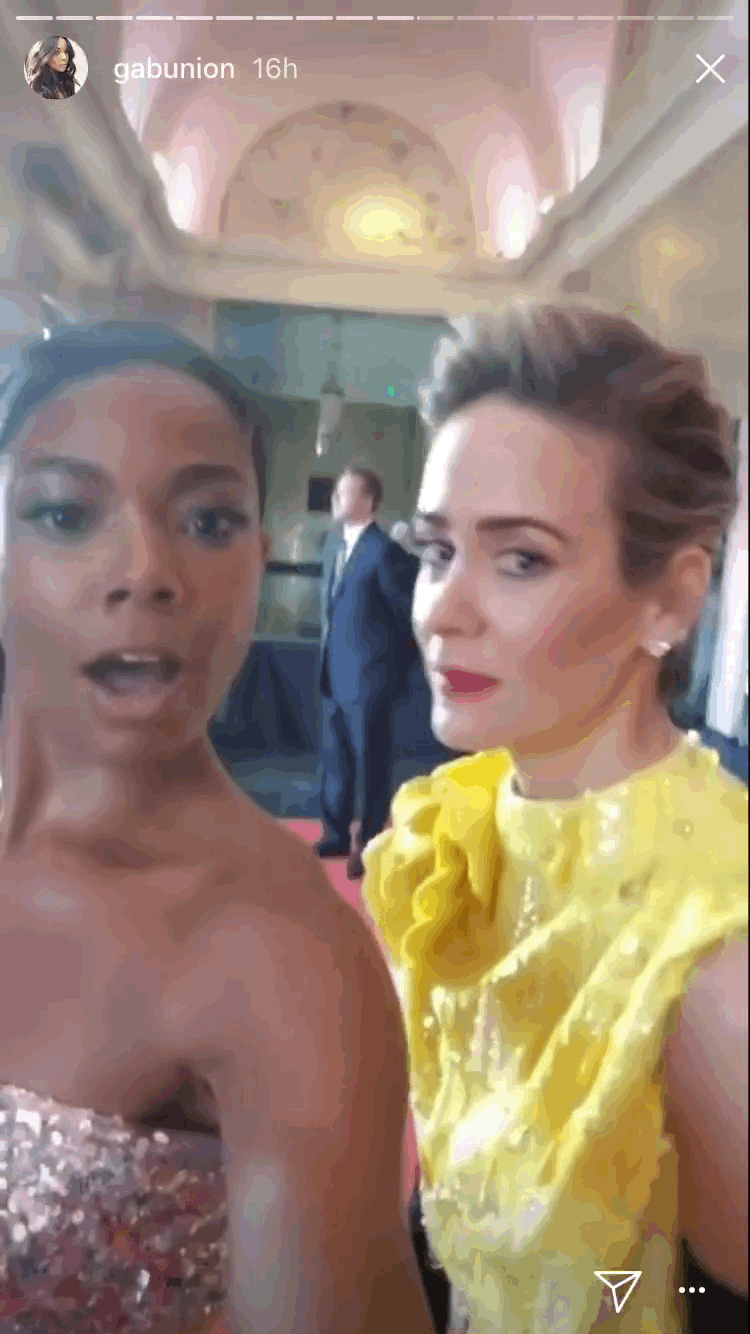 And from then on, it was like she was a magnet for fellow fabulously talented women.
She saluted Wakanda with Black Panther star Angela Bassett:
Celebrated wonderful women with Patricia Clarkson: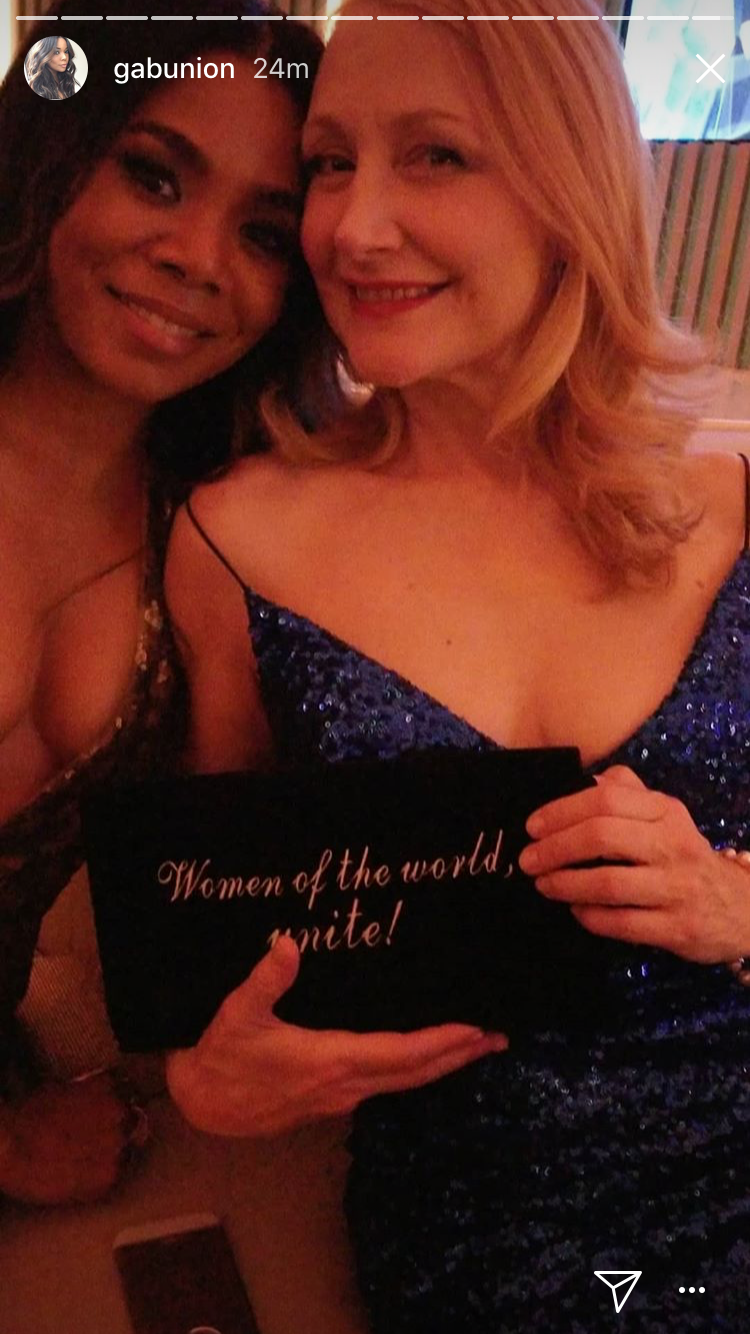 Embraced this silly photobomb with Tracee Ellis Ross: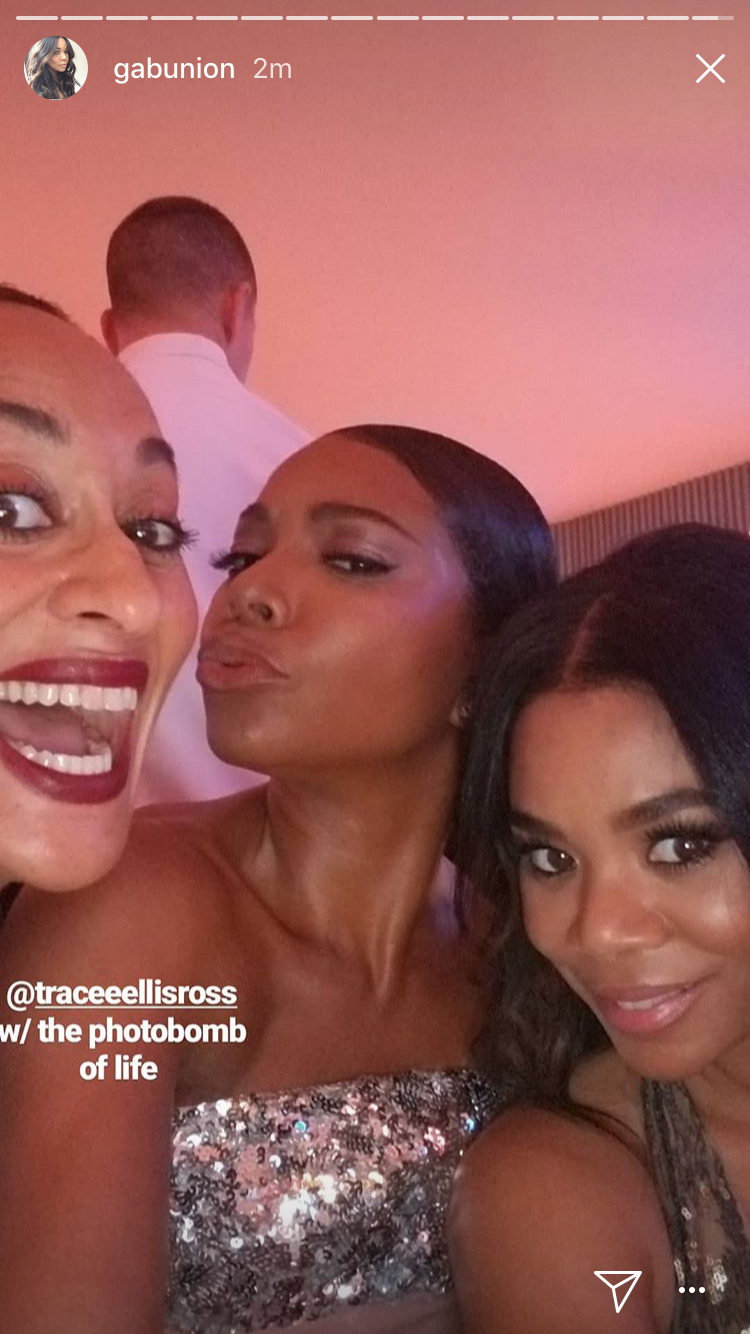 And soaked up some Black Girl Magic with Kerry Washington: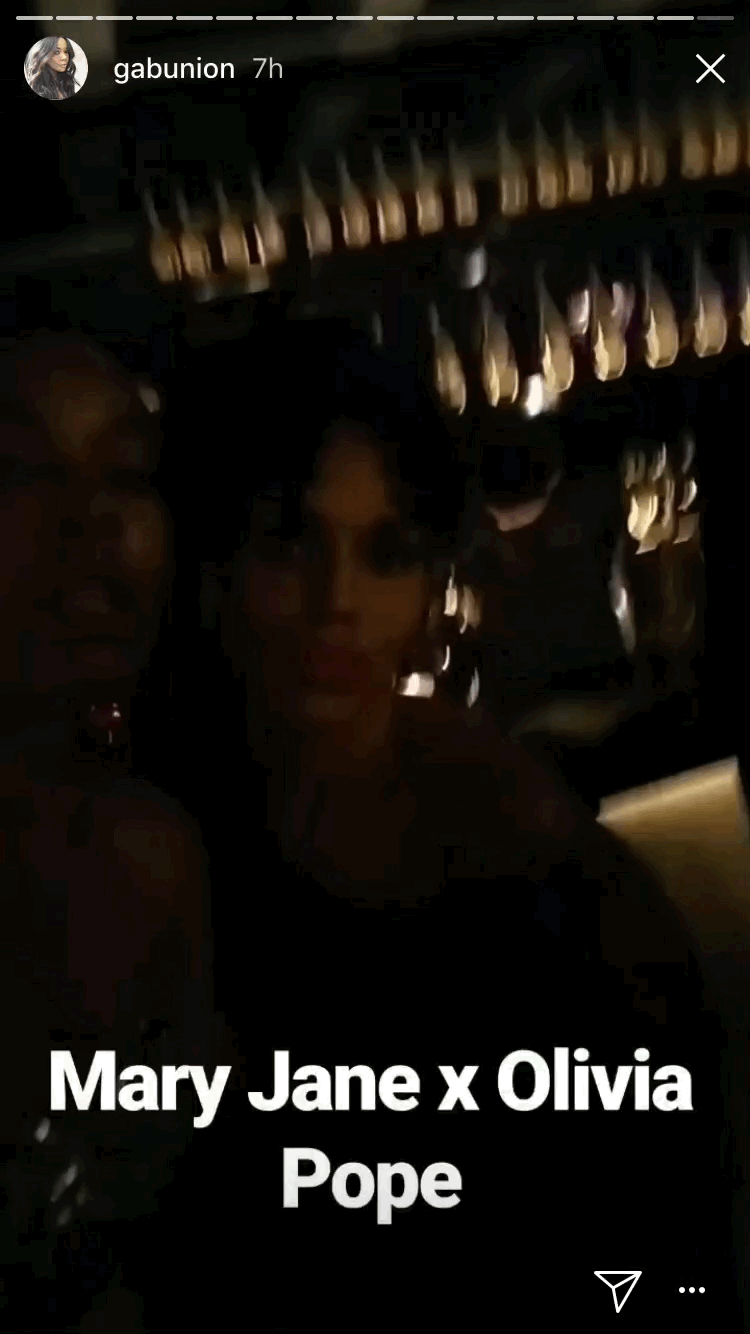 The Being Mary Jane star got cozy while serving face with Regina and Olivia Munn.
And if that wasn't enough, Gabrielle was literally seated at my celebrity dream table.
Soooo basically, I'm having a serious case of FOMO and I'm about to make it worse by watching her InstaStory again. Bye!