Early Saturday morning, Isaiah Thomas' 22-year-old sister Chyna died in a one-car collision in their home state of Washington. Her car reportedly veered off of Interstate 5 into a jersey barrier and pole.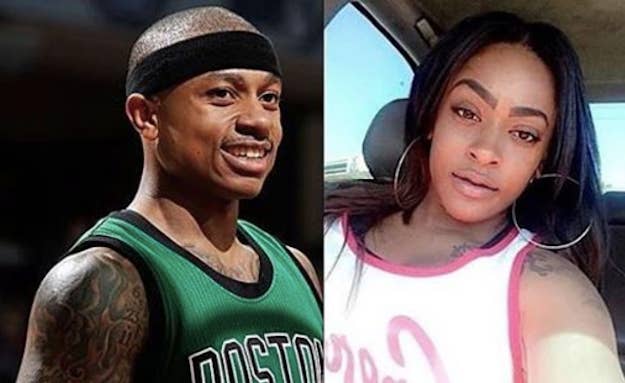 The Boston Celtics point guard held is head high as he made the difficult, yet courageous, decision to play in Game 1 of the NBA playoffs on Easter Sunday.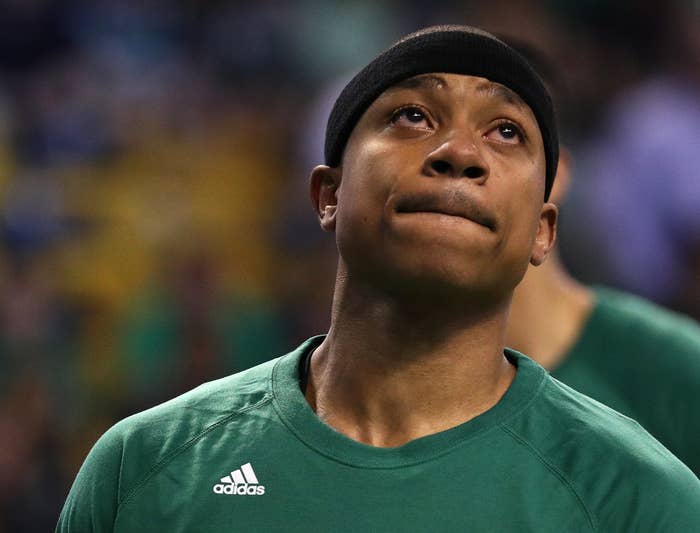 The NBA player didn't learn about his sister's horrific crash until Saturday afternoon, after the team's practice.
Isaiah wrote Chyna's name and the words "I Love You" on his sneakers for good luck.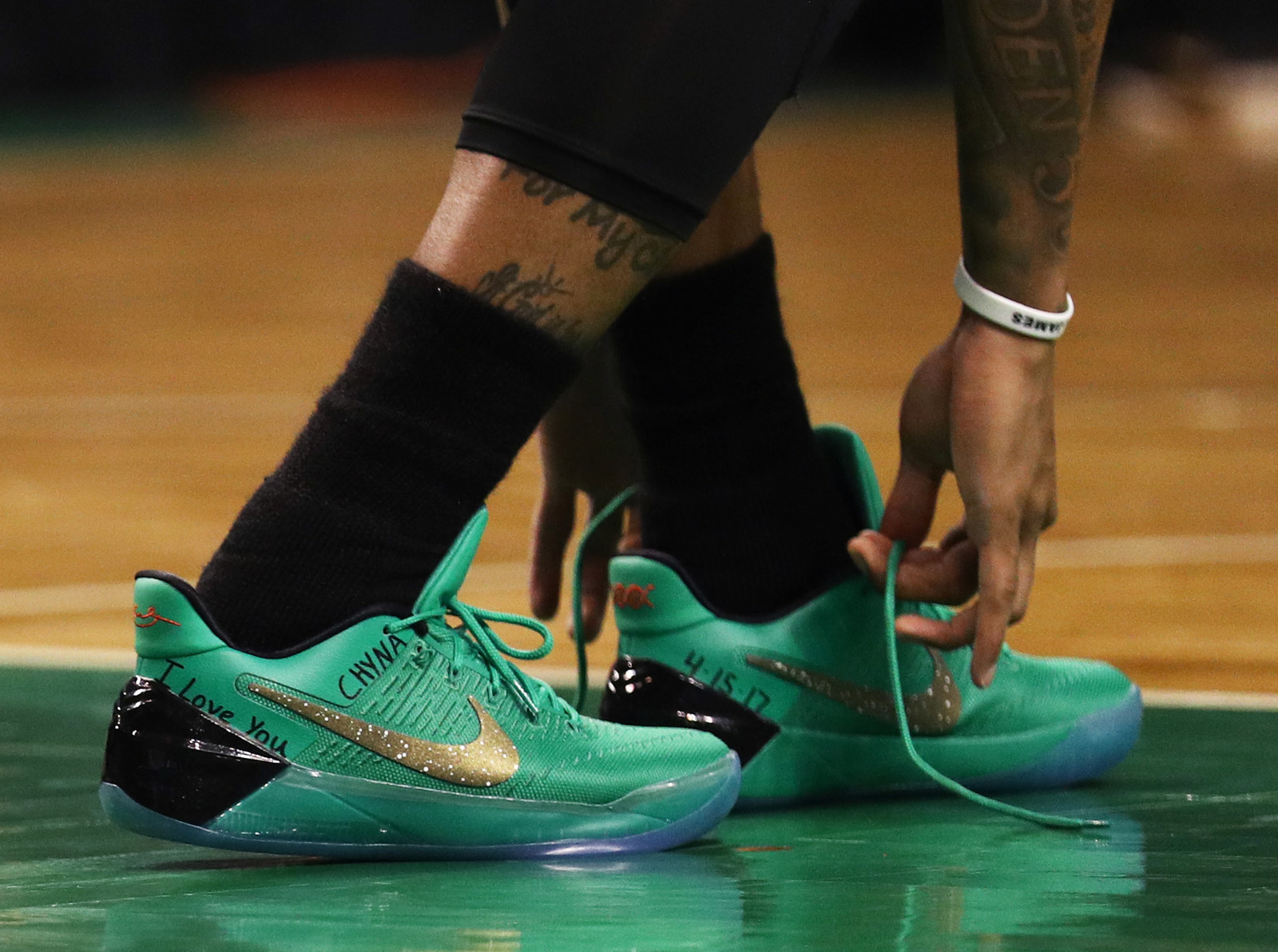 When he did step onto the TD Garden court on Sunday, Isaiah was welcomed with a roaring standing ovation from fans and peers.
The love didn't stop there! Countless celebrities took to Twitter to send condolences, prayers and support his way:
Kevin Hart couldn't help but admire Isaiah's strength.
Kevin Durant wanted Isaiah to know the entire NBA family will be there to lift his spirits.
JR Smith couldn't believe the news.
The Denver Broncos announced they'd be standing behind Isaiah during this tragic time.
Wale wanted nothing but blessings to surround Isaiah and his family.
Joe Santagato was blown away by Isaiah's ability to play through the pain.
Michael Vick wanted Isaiah to know he'd be praying for his entire family.
David Ortiz also kept Isaiah and his family close in his prayers.
Plies hoped everyone visiting a church for Easter, would send their love to Isaiah and his family.
Dwight Howard also had his back.
Rudy Cobert realized what's most important in life.
Karl Anthony-Towns announced his support for the player.
Jared Sullinger almost didn't know what to say.
I hope Isaiah Thomas and his family are continuously surrounded by positivity and loving arms during this devastating time.