One of those celebs is Ashley Tisdale. The High School Musical alum joked about what she'd wear if she was ever invited.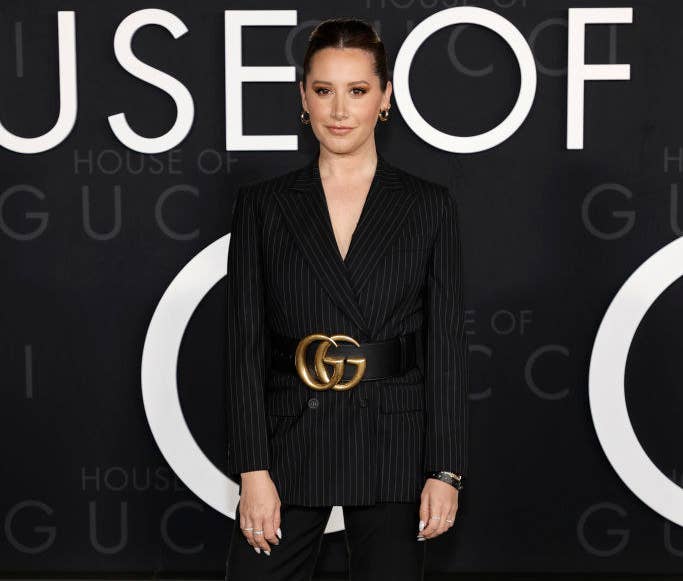 Ashley took to Twitter to let fans know what her red carpet inspiration would look like, and she's drawing from none other than her past iconic looks.
Which includes bell-bottom jeans layered with a sequined top, and paired with matching gold sequined flats and a keyboard clutch: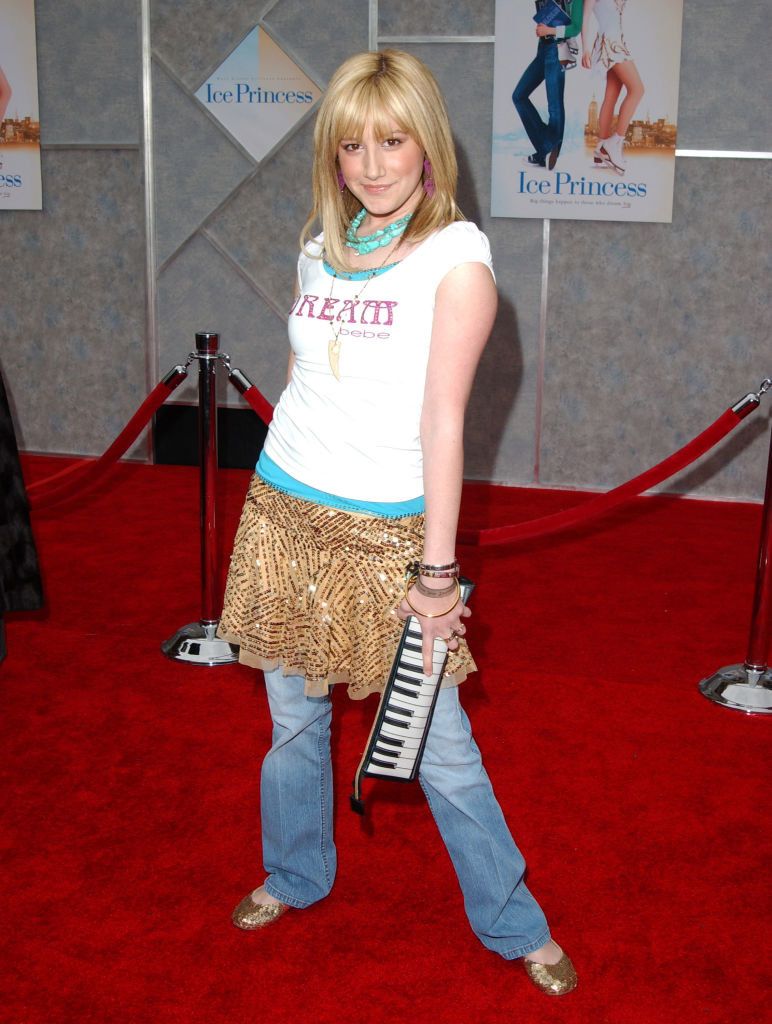 And let's not forget all the fashion trends Ashley compiled into one outfit for the 2004 premiere of The Incredibles! So many bows, so little time.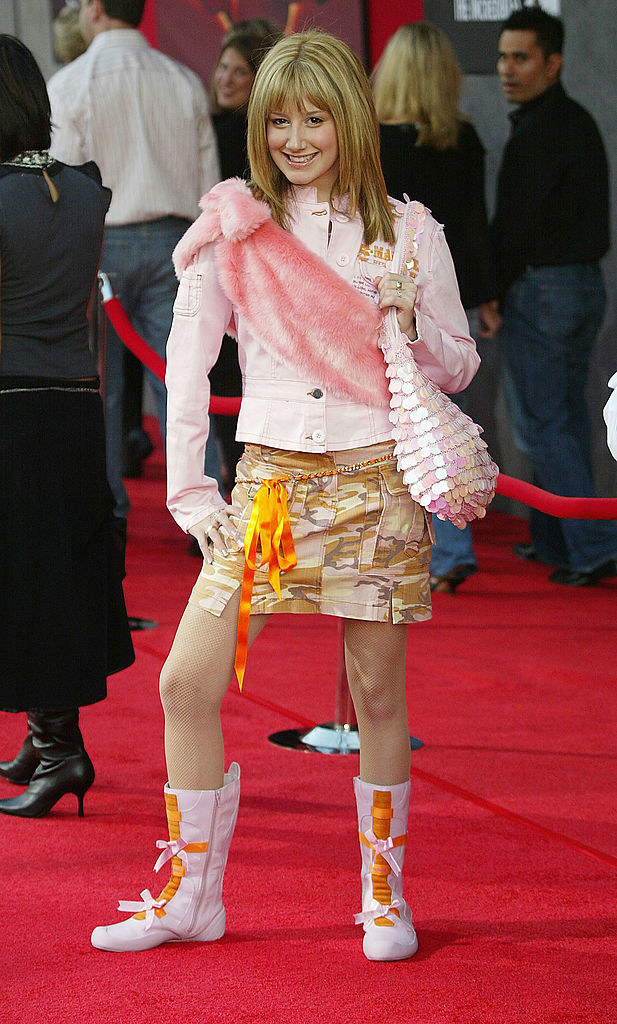 Or when she mixed seasonal staples, like a short-sleeved shirt and a denim mini-skirt and Ugg boots.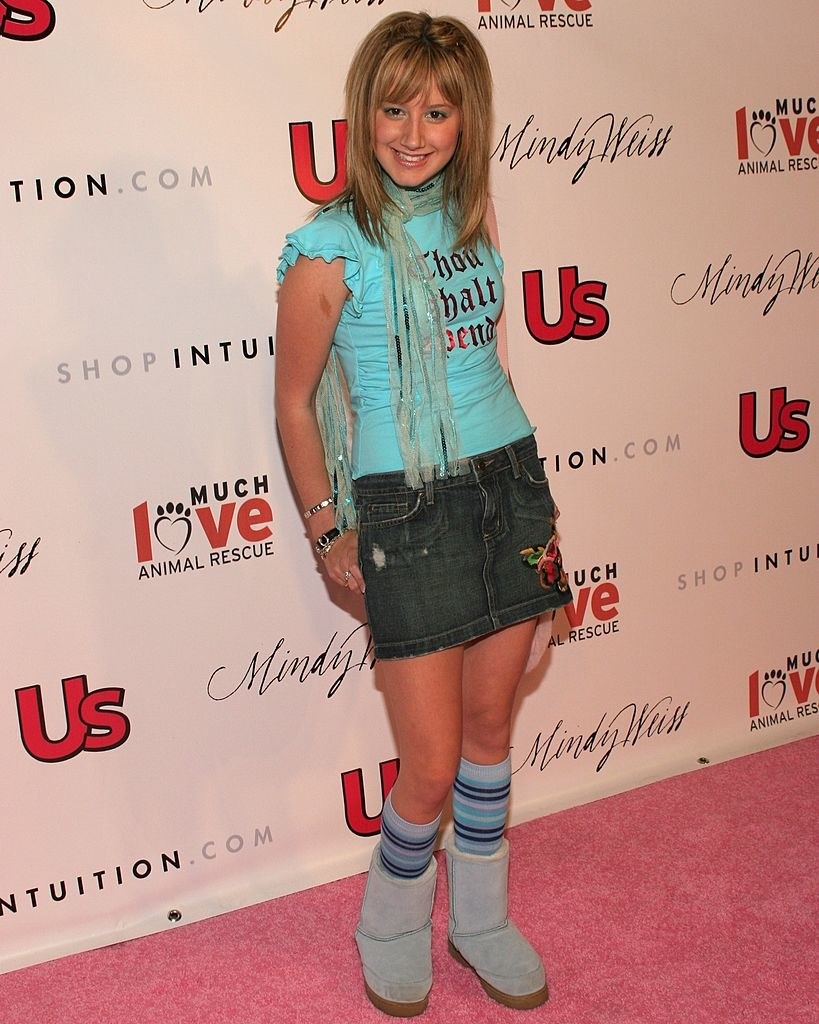 Ashley also put sleepy chic on the map with her matching Hello Kitty eye mask and slippers.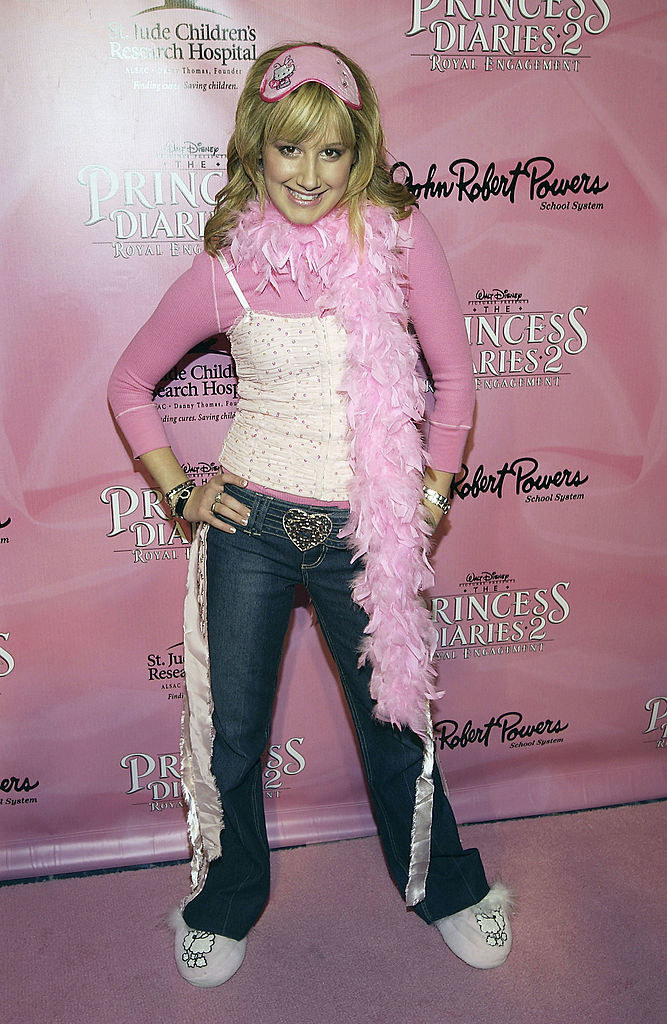 I don't know what this Met Gala theme would be called, but I need to see it happen, sooner than later. And I'm not the only one anxious to see these looks recreated — Ashley's fans were also in full support:
From her oversized belt era to the classic layered tops, the Met Gala is truly not ready for Ashley!