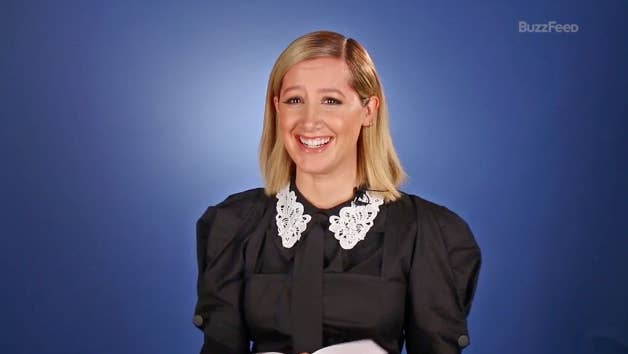 Ashley Tisdale became a household name in 2006 after her breakout role as Sharpay Evans in the Disney Channel original movie franchise High School Musical. And that was only the beginning. From voicing everyone's favorite paranoid big sister on Phineas and Ferb to creating a top-selling makeup line called Illuminate Cosmetics and releasing her new single "Voices in My Head," Ashley isn't taking any breaks from the spotlight.
As she gets ready to release Symptoms, her first studio album since 2009, Ashley thought it would be fun to take a trip down memory lane to talk about some of her favorite first times.
Here's what we learned:
What would be the first High School Musical song you'd erase from everyone's memory?
Describe your first red carpet experience.
Tell us about your first argument with Vanessa Hudgens.
What was the first item you ever took from a set?
Tell us about the first time you got turned down for a role you really wanted.
When's the first time you realized you were famous?
What's the first Hollywood rumor you heard about yourself?
What's the first song you ever wrote?
Who was your first celebrity crush?
Be sure to keep an eye out for Ashley Tisdale's forthcoming album Symptoms. You can prepare for its release by jamming out to her latest single "Voices in My Head," which is out now.