 Urban legends never quite disappear, despite mountains of easily found evidence and common sense weighing against them. In the world of music, the Best New Artist Grammy is "cursed." Every publication in America has approached said curse as if it were a hulking Sasquatch: half shock and skepticism, half urgent need to prove its existence to readers.
Legend has it that, after the initial rush of attention, winners of the Best New Artist Grammy face nothing but misery, unrelenting pressure to live up to the lofty Grammy standard, poor record sales, and a stint on Dancing With the Stars. How does a rumored curse surrounding an otherwise desirable award come to exist?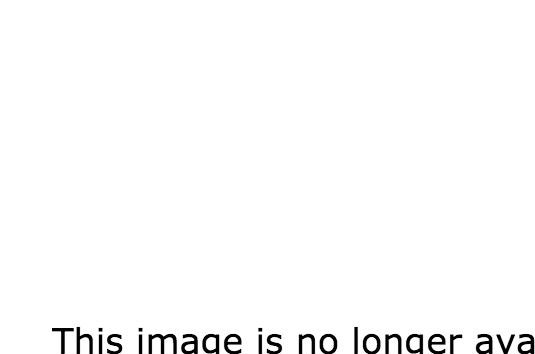 The Grammy for Best New Artist has been awarded since the 2nd Grammy Awards Show in 1959; the category was inactive in 1967 at the 9th Grammy Awards, and the winner from the 32nd Grammy Awards in 1990 was later vacated — more on that in a bit. Aside from those two hiccups, the category has been around since the inaugural award show and remains one of the four genre-inclusive mainstays, along with Record of the Year, Song of the Year, and Album of the Year. The primary standard for the award is as follows: "For a new artist who releases, during the Eligibility Year, the first recording which establishes the public identity of that artist."
Breakout stars, in other words: any artist, regardless of genre, who made a significant dent in the industry with a record that doesn't even have to be their first. In 1997, Larry McShane of Associated Press called the Best New Artist winners pool "a frightening mix of one-hit wonders, MTV caricatures, Pat Boone progeny, and dating fodder for the Artist Then Known As Prince." At the time, this pool included Burt Bacharach-lite Christopher Cross, "Boogie Oogie Oogie" singers A Taste of Honey, and family-friendly rockers Hootie and the Blowfish. A handful of notable artists — The Beatles, Sade, Carly Simon — could do nothing to fix the reputation of the award.
"Of the 36 honorees, 21 never returned to the winner's circle," McShane then went on to explain. Forty-one percent of the 36 Best New Artists went on to win other awards and avoid episodes of VH1's Greatest One-Hit Wonders.
Those who didn't became the perennial butt of jokes stand as cautionary tales of what a Best New Artist Grammy can do to a career and a reputation. "We got two of the five Grammys — one was Best New Artist. So that was basically the kiss of death and I feel sorry for everyone who's gotten it since," Starland Vocal Band member Taffy Danoff famously stated on VH1's 100 Greatest One Hit Wonders. Starland Vocal Band won the award in 1977 on the strength of "Afternoon Delight," their breezy hit song about a midday romp. Their success soon petered out, the band broke up, and married members Taffy and Bill Danoff filed for divorce. The members of Starlight Vocal Band can find relief in knowing their song has been repurposed for Taco Bell lunch breaks.
Colin Hay, lead singer of the band Men At Work, echoed the "kiss of death" sentiment by referring to the award as the "best-new-artist-slash-kiss-of-death award." Men At Work, the 1983 Best New Artist winner, was a band of plucky Aussies that could. Best known for the absolute kitsch of unofficial Aussie anthem "Land Down Under" and the sax line from the paranoid "Who Can It Be Now?," Men At Work slid down the charts as the decade went on. Two years after their Grammy height, their album Two Hearts peaked at No. 50 on the U.S. pop albums chart, with lead single "Everything I Need" reaching No. 47 on the Billboard Top 100. The single didn't fare any better in the band's homeland, where it reached No. 37 on the Kent Music Report. In addition to holding the award for steepest chart drops, the Best New Artist category holds the distinction of being the only award that was ever taken away from a winner. In 1990, Germany's Fab Morvan and Rob Pilatus, the sculpted faces of Milli Vanilli, took the Grammy stage and accepted the award in coordinated blazers with bulking shoulder pads. The only problem: Morvan and Pilatus stood on stage and accepted an award for music that other individuals sang. Suspicions arose after interviews with Morvan and Pilatus revealed their heavily accented English, which seemingly had no trace of a German accent in their music. A live MTV performance effectively ended their career, when their backing track skipped and revealed their lip syncing. Most concertgoers were unfazed, but the incident cast a shadow of suspicion on the models' true talents. Frank Farlan, the mastermind behind the lip-syncing duo, sat down with reporters and exposed Morvan and Pilatus as frauds in November 1990. Less than a week later, their award was taken away, and their names were wiped out of Grammy history.
Before Milli Vanilli, the Best New Artist winners circle was, much like Larry McShane described it, a hodgepodge of tabloid fodder, cheesy balladeers, and one-hit wonders. After Milli Vanilli, it could now add "music industry pariahs" to the adjectives list. The winners of the '90s and early '00s followed the previous decade's lead when it came to chart success. LeAnn Rimes never quite matched the pop success of Blue or her covers album, but she did become a reality television star and tabloid fixture over her feud with a Real Housewife of Beverly Hills. Lauryn Hill became a recluse after her win, and the public came to know her for her erratic behavior instead of her short but initially illustrious music career. Christina won over Britney in 2000, and though neither pop tart currently has her early '00s fame, Britney has more No. 1 hits under her belt and a Vegas residency. And, finally, 2004 Best New Artist winner Evanescence is best known for inspiring the title to The Worst Harry Potter Fanfiction Ever. The supposed "curse" seems to have spared all winners from 2005 on. Within the last decade, the award for Best New Artist has gone to Maroon 5, John Legend, Carrie Underwood, Amy Winehouse, Adele, Zac Brown Band, Esperanza Spalding, Bon Iver, fun., and Macklemore and Ryan Lewis. Eight out of 10 have gone on to win later Grammys, nearly double the percentage McShane had calculated nearly two decades ago.
You could easily replace what the Best New Artist Grammy represents with any other significant accolade and create a number of curses that vex sudden indie darlings or overnight pop successes. The Strokes burst on the scene in 2001 with Is This It, embodying the back-to-basics attitude of early '00s rock. Their second album, Room on Fire, left critics wanting for more. Did The Strokes suffer because of the "Pitchfork-gave-our-first-album-a-9.1-and-our-second-album-an-8.0" curse? Carly Rae Jepsen's "Call Me Maybe" was the sing-along anthem of 2012, but despite releasing a solid full-length album, Jepsen has yet to return to the top of the charts. Did she suffer from a Billboard Music Awards curse, or a "beat-to-death-by-YouTube" curse? Breaking through on the pop charts and gaining the attention of music critics is no easy feat; maintaining a high level of chart success, as expected of Best New Artist winners, is an even greater challenge. The Best New Artist Grammy is the shiny physical manifestation of sudden fame, which can occur independently of any award show; this success just happens to occur before an audience of over 20 million viewers. Throw in the hot, uncomfortable spotlight, an ever-changing music scene, major label demands, and the usual band tensions, and you have yourselves the creation of an urban legend and a group of easy pop culture targets.
For fans of Sam Smith or Brandy Clark or Bastille, rest easy. Despite the award's spotty history through the '80s and '90s, it managed to redeem itself with winners like Adele and Maroon 5. Winning Best New Artist doesn't equal musical damnation. Although music industry professionals don't always get it right, can they truly be blamed if their selections cave under expectations in a fickle industry?
Maybe, just maybe, the internet will eventually be swamped by an influx of "Best New Artist Blessing" articles based on the strength of this year's winner.