Here's What Rubber Bullets Actually Look Like And It's Pretty Upsetting
We're talking the-size-of-a-hand huge.
Rubber bullets are being used by police officers to suppress Black Lives Matter protesters across the United States.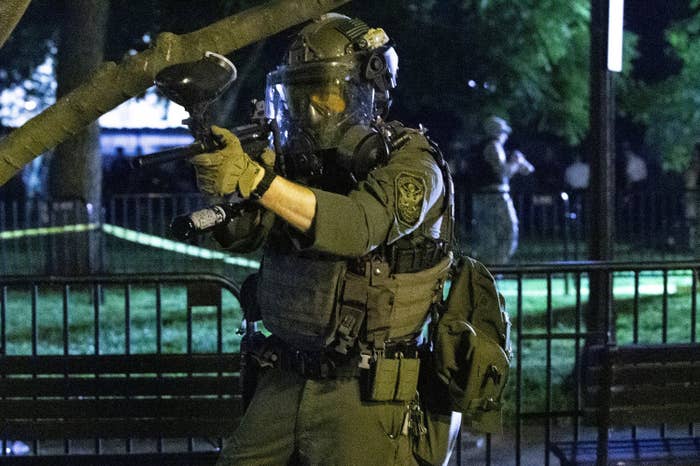 One thing people are finding out is just how big these rubber bullets actually are.
They're pretty huge.
Like, the-size-of-a-hand huge.
Josh Sanders, a reporter at 12 News in Arizona, was hit by one in Phoenix.
He shared a picture of what police were firing at him.
He also shared a picture of his wound.
He's not the only reporter who's been hit by them. Adolfo Guzman-Lopez, a reporter for KPCC in Los Angeles, was hit in the neck by one.
John Marschitz, a sound engineer for CBS News, was hit by one in Minneapolis.
And Linda Tirado, a freelance photographer and author, was shot in the eye in Nashville.
Basically, rubber bullets aren't some tiny, paintball-sized things.
They're actually very big.
And they can really do some damage.