The internet is buzzing, the people are talking, everyone is wondering: WHAT THE HELL IS HAPPENING WITH KESHA?!
So, where's Kesha been the past three years? She's been stuck in a lawsuit and isn't allowed to release new music.
Here's the short version of what has happened to Kesha as reported yesterday by BuzzFeed News:
Last October, Kesha filed a lawsuit in Los Angeles accusing Dr. Luke of sexual assault, battery, and sexual harassment. In that lawsuit, she claims that Dr. Luke verbally and physically abused her during the years they worked together and that he gave her GHB and subsequently raped her when she was unconscious. Kesha also alleges Dr. Luke harassed her about her weight, calling her a "fat fucking refrigerator."
Sooo, Kesha is effectively stuck in a contract that says she can't record new music without Dr. Luke. Problem is, Kesha refuses to work with Dr. Luke because of the alleged sexual abuse. She filed an injunction on her case yesterday, BF News reports:
"Kesha Rose Sebert wants nothing more than to be able to record an album," her court papers state. "Her only condition is that she be allowed to record with a record label that is not affiliated with someone who has emotionally and sexually abused her."
And just so you know, Dr. Luke filed his own suit for breach of contract and defamation.
Now that we have that background out of the way...
Everyone, all together now...
WHAT. THE. FUCK. THIS REALLY SUCKS.
Fans are talking, discussion is happening, and word is getting out:
The weird thing about this whole thing is that Kesha says she's willing to record under her Sony contract... just not with Dr. Luke. SO, LIKE, LET HER RECORD.
In an interview with Entertainment Weekly, Kesha said she is literally dying to put out new music:
"I'm dying to put out music, I'm like dying, literally. But while I can't, I'm just gathering ideas and just praying for the day to come soon that I can put out music."
It's...just...so...shitty.
The only thing we can do right now is stand with Kesha.
Because ulltimately it's important to remember:
Kesha is smart.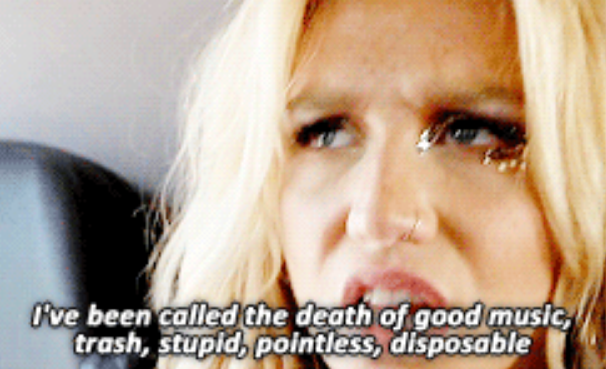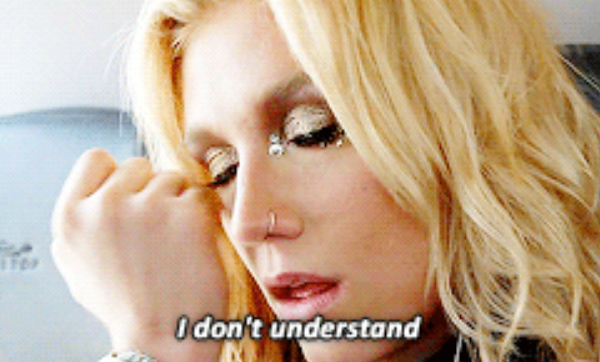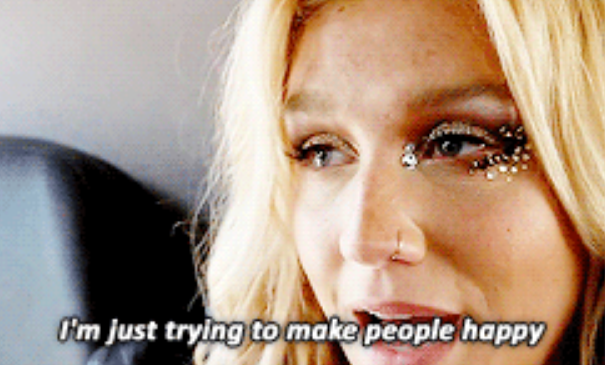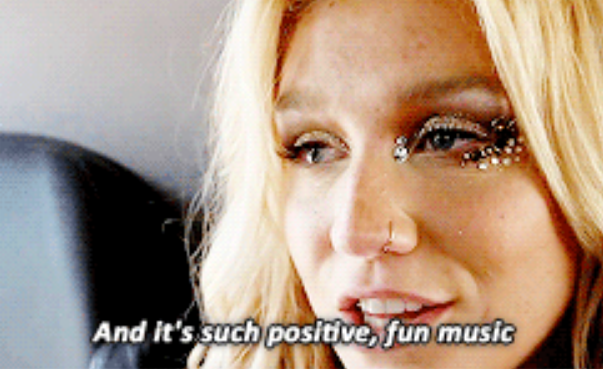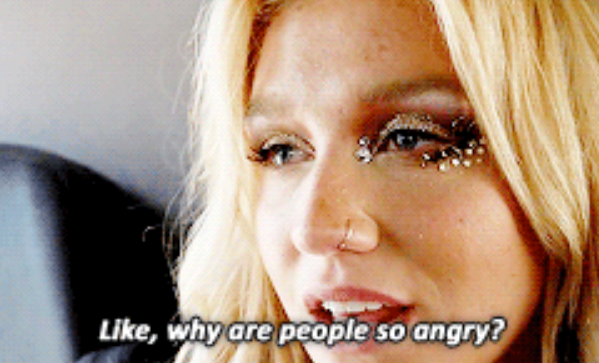 Kesha will prevail.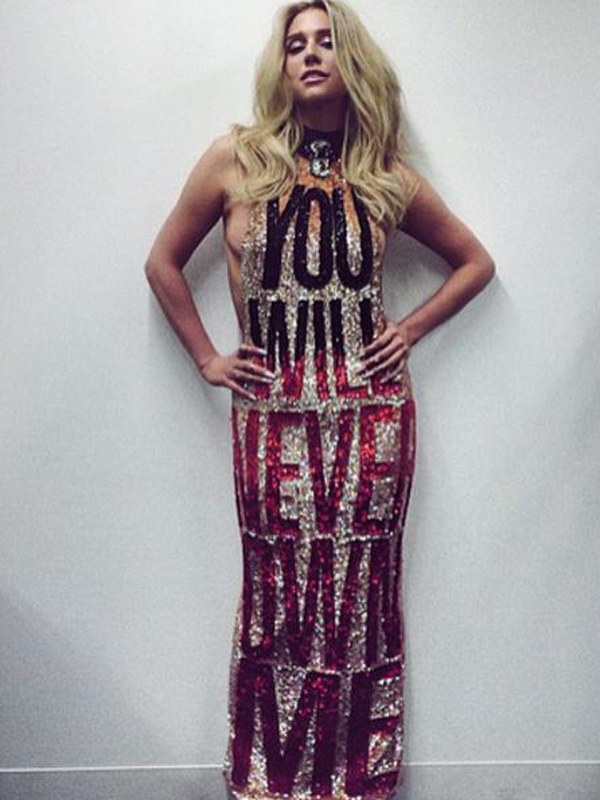 In the words of Kesha herself: "You can be a victim and let that eat your soul, or you can say, 'You're going on my list and I'm going to prove you wrong!"
Let the glitter rain once again!