He was dancing around with his wife, Rita.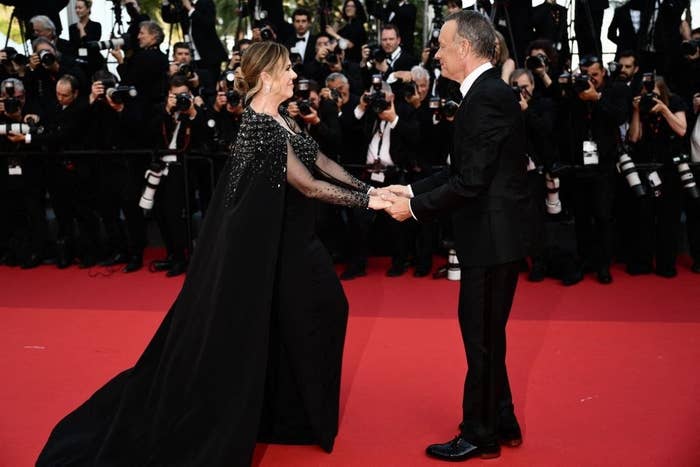 He was pointing at this and that with ScarJo.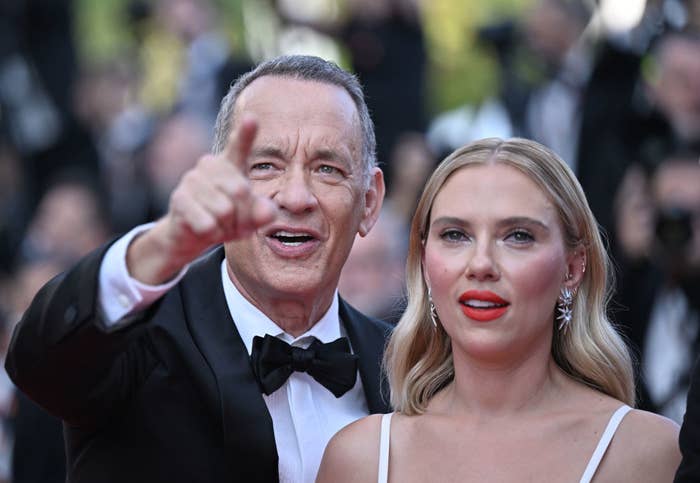 It looked like he was having a ball.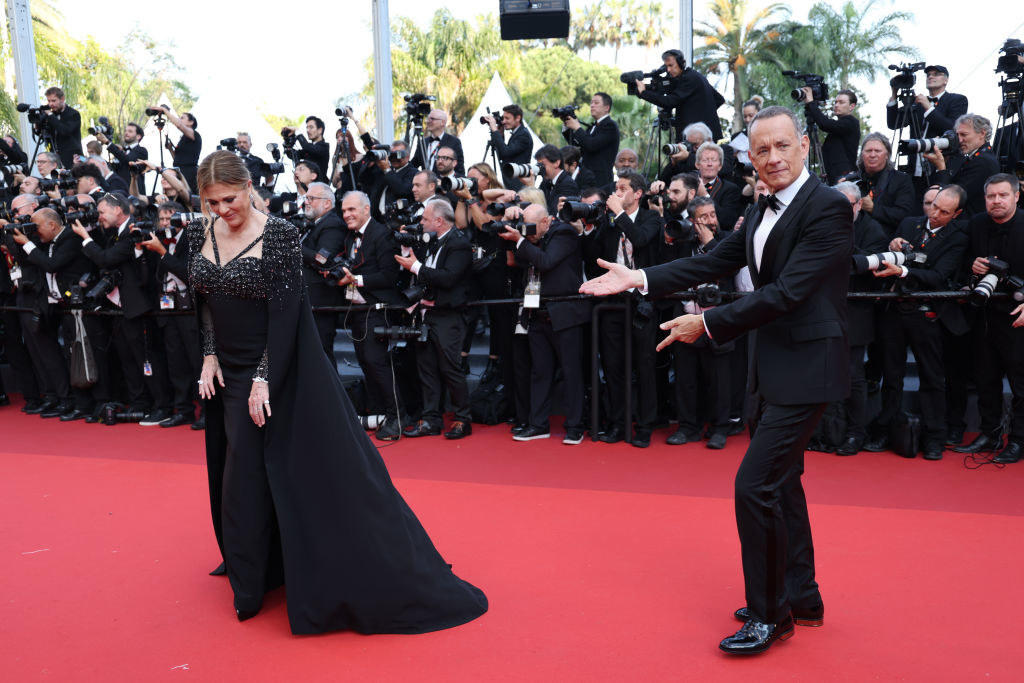 I mean, c'mon, look at that smile!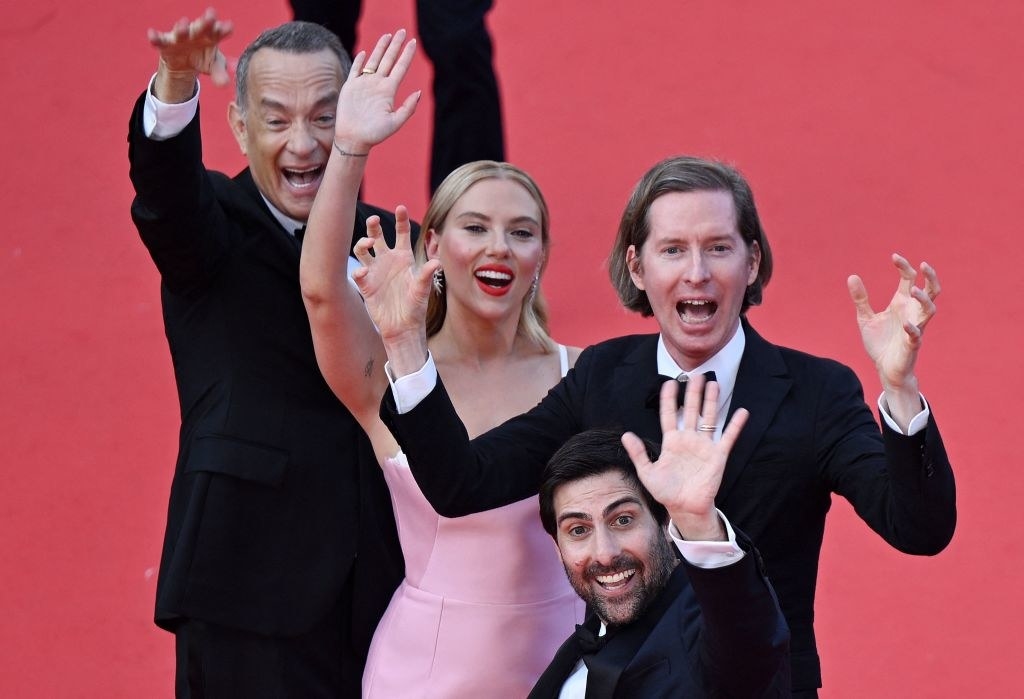 He's beaming!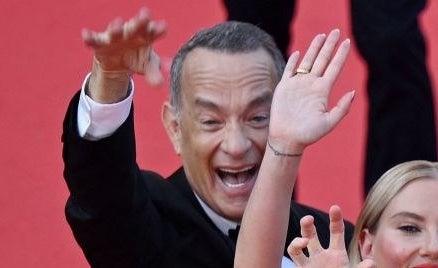 What a goof!
But obviously, the paparazzi took some other pics that showed otherwise.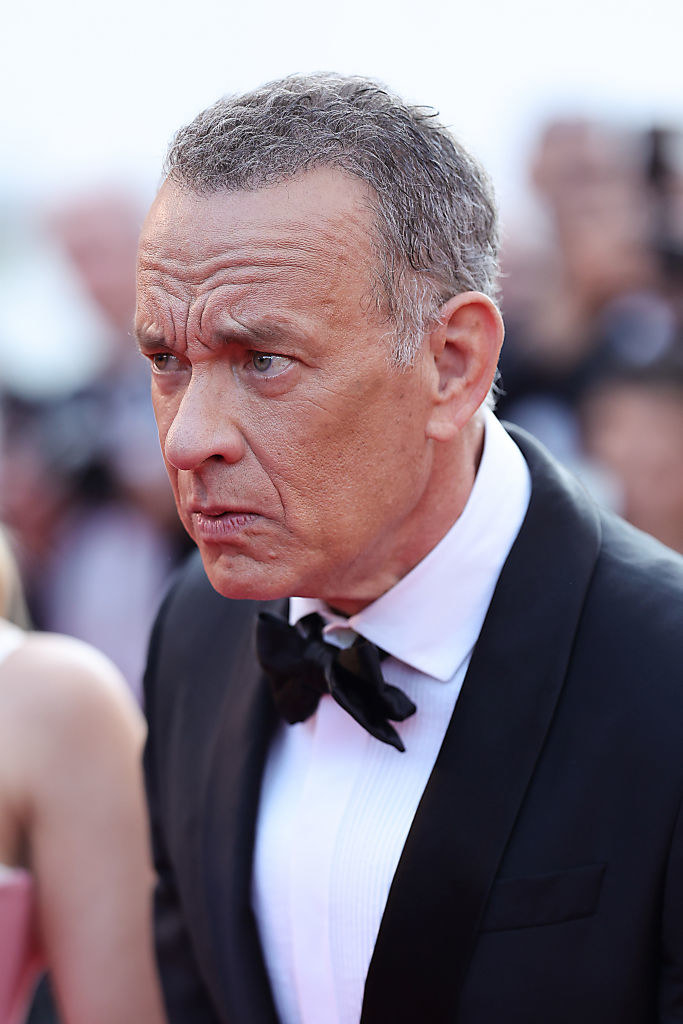 In the pictures, Tom is giving a very "Jamie Lee Curtis-esque pointing" expression at this random man.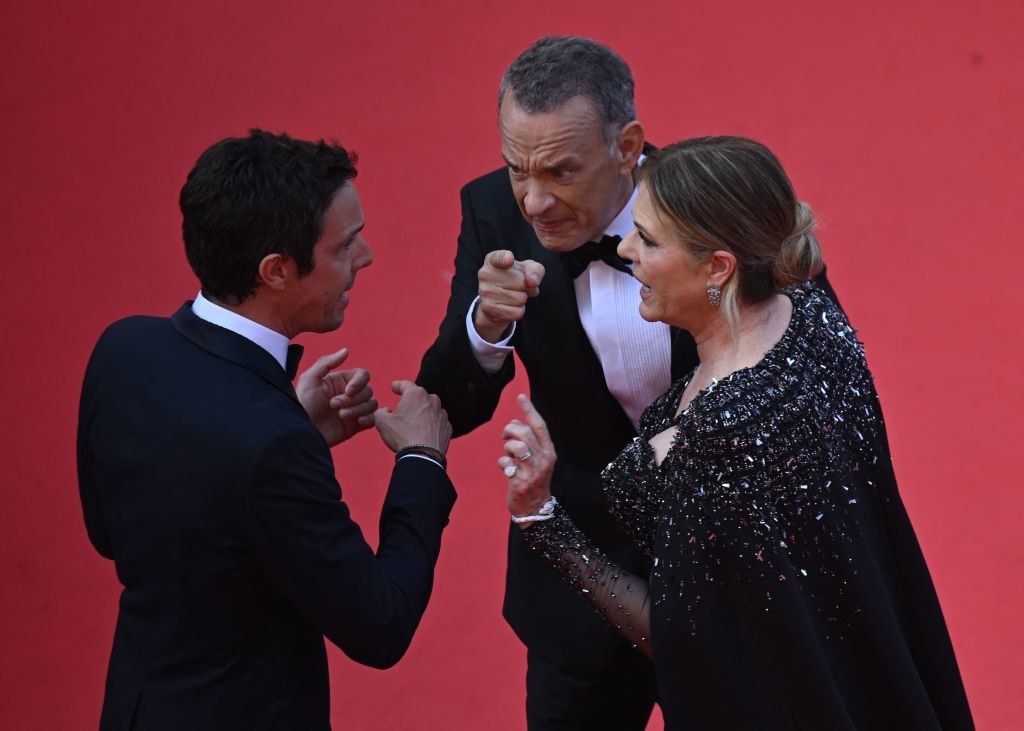 That led people to question what was going on.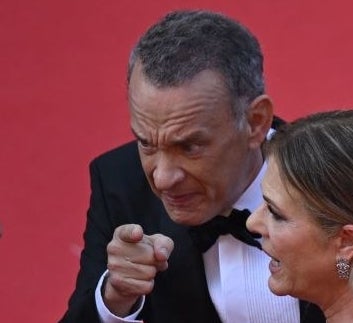 In another picture, Tom can be seen pointing at something.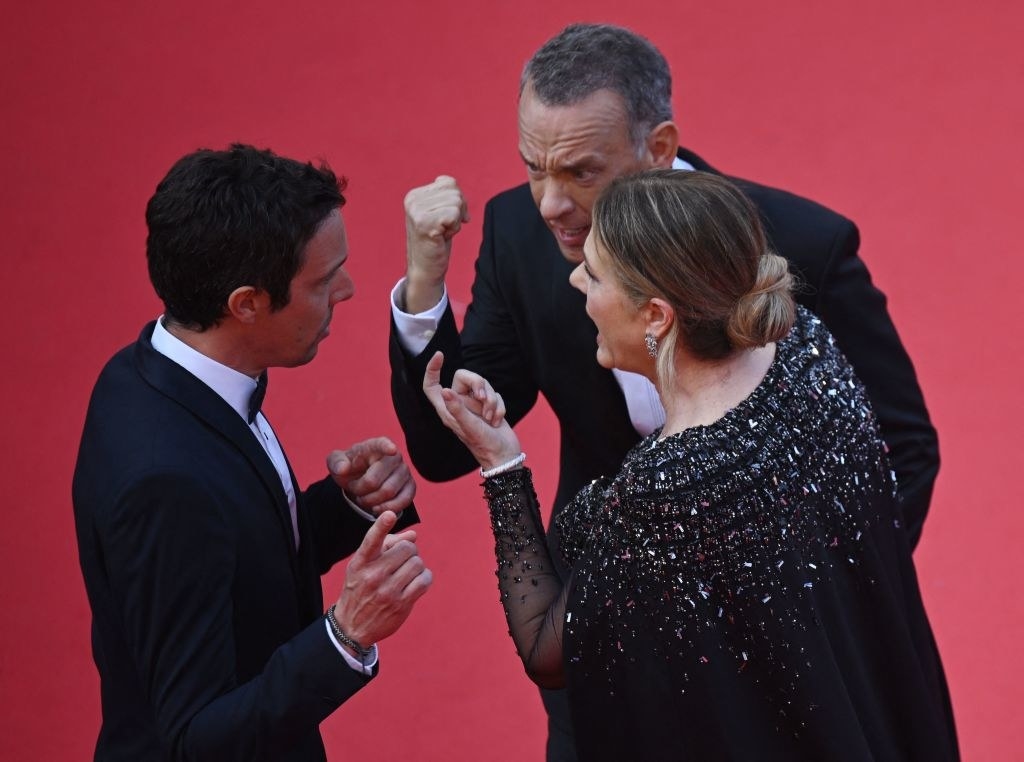 And then, there's this picture of him trying to listen.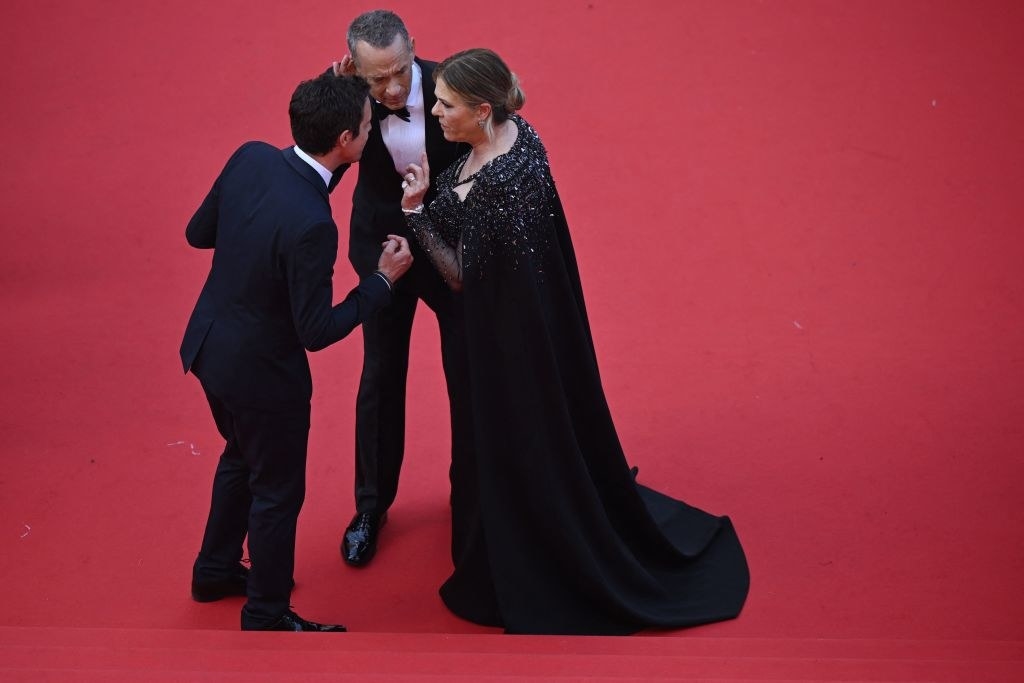 "This is called I can't hear you. People are screaming. What did you say? Where are we supposed to go?"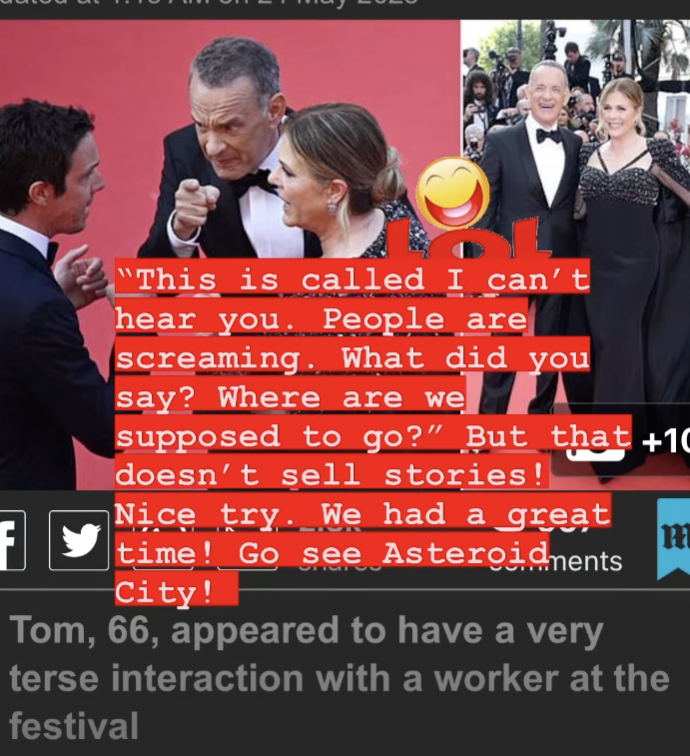 So, yep, he's not yelling. The man couldn't hear a damn thing.